Cartagena's Spanish colonial architecture and Caribbean breezes charm all who enter her fortified walls.
The city's historical center, designated as a UNESCO World Heritage Site, is one of the most romantic places in all of Latin America.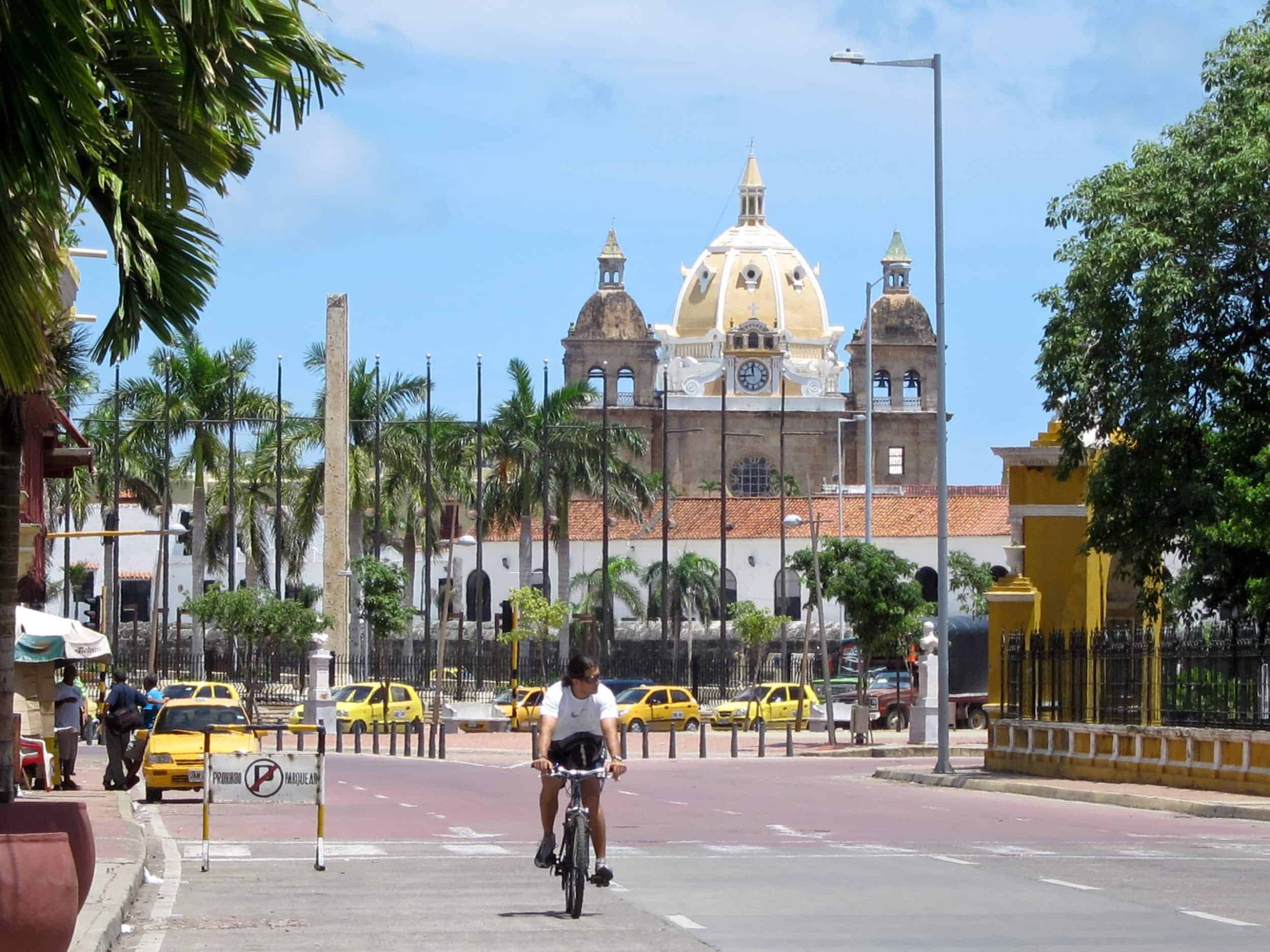 Expect to sweat, as the tropical humidity spares no one, however, once the sun goes down, walking around the old cobblestone streets becomes a much more pleasant affair.
In this Cartagena city guide, we'll cover how to get to the city, get around it, what to see and do, where to eat, and a few of the longstanding nightlife hotspots.
Getting There & Away
By Plane
Cartagena's Rafael Nunez International Airport (CTG) is located about a 15-minute drive from the hostels of barrio Getsemani and the historic city center.
Major airlines serving the city include Avianca, Viva Air, COPA Airlines, and Spirit Airlines, which has direct flights from Fort Lauderdale, Florida.
To get to your hostel or hotel from the airport, take a taxi for about 10,000 pesos ($6).
Internet Access: No free wi-fi. There may be internet shops open during regular business hours.
By Bus
Cartagena's central bus station is 6km from the city center and offers regional and long-range buses to destinations around the country.
Buses leave for the two-hour trip to Barranquilla almost hourly, and it's a four-hour ride to Santa Marta further east along the coast. It's about a 12-hour journey to Medellin.
When leaving the city, you can usually show up and find a bus departing within a few hours for wherever you're headed, especially if it's another major city such as Bogota or Medellin.
The exception is national holidays such as Semana Santa in April and the month of December when more significant numbers of Colombians are taking vacations.
Internet Access: Communications shop with internet access; however, it may not be open at night.
For help booking buses to/from Cartagena, check out Bookaway.com.
By Boat
Sailing from Panama to Colombia is a popular way to arrive in the country for travelers on an extended trip through Latin America.
Most private boats charge about $400 per person, though it can vary depending on the size and quality of the vessel.
Trips are typically five days, four nights, with a few of those spent exploring the San Blas Islands.
This trip involves sailing in the open sea, which can cause even the sturdiest of stomachs to struggle with nausea.
If this is you, be sure to take motion sickness pills.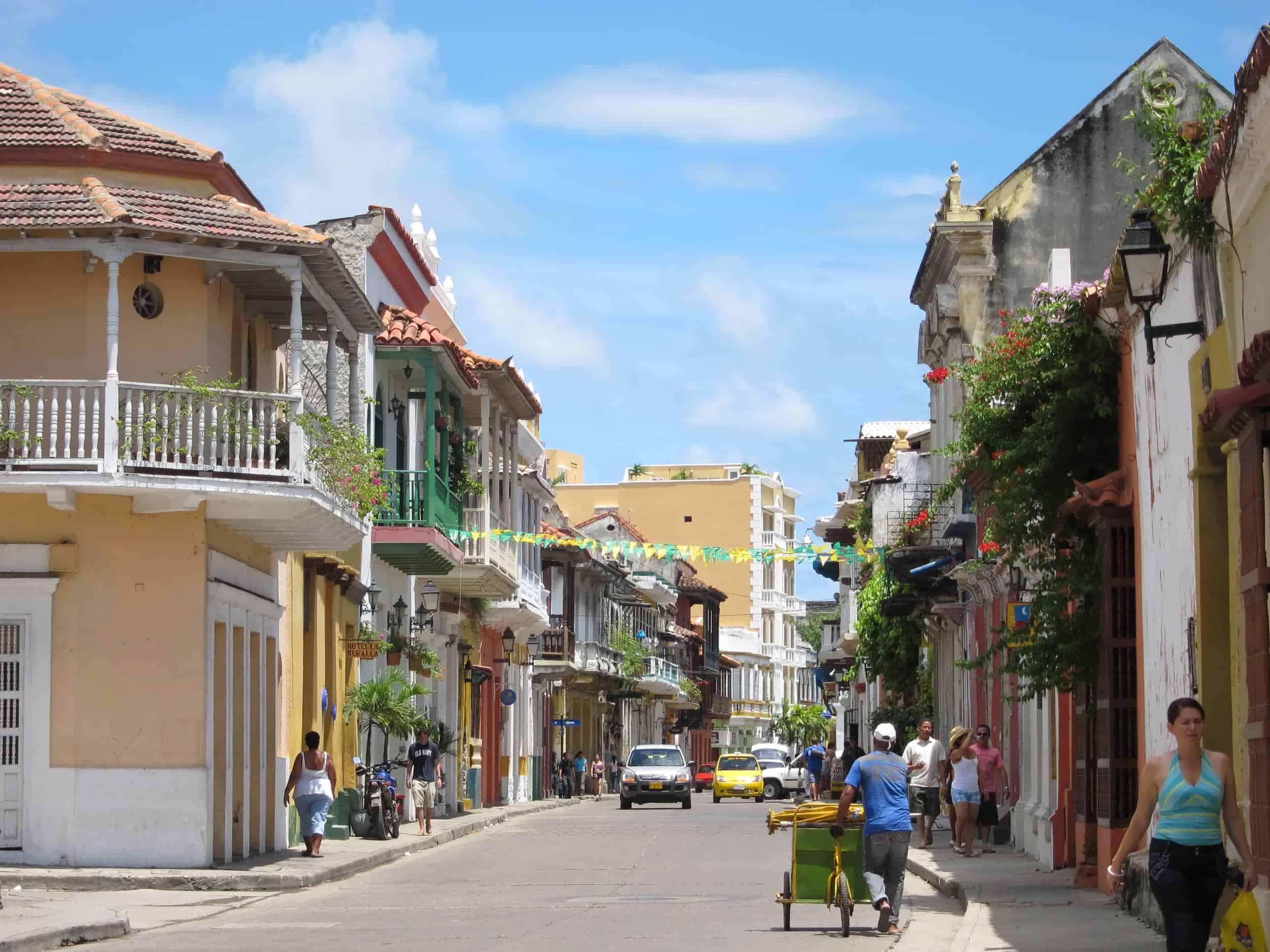 Getting Around Cartagena
By Foot
Old Cartagena is a walkable neighborhood. Aside from a taxi to/from the airport or bus station, the area is best explored on foot.
By Horse & Carriage
Within the old city walls, horses and carriages await both Colombian tourists and foreigners alike.
Yes, it's as cliche as taking an overpriced gondola ride in Venice, however, the carriages also add to the ambiance of the city, especially at night.
If you want to go for a ride, try to pick a horse that looks healthy and well cared for.
By Taxi
Taxis are an easy and inexpensive way to get around the larger metropolitan area.
You can hail them from the street; however, it's safer to call a taxi service to have one pick you up.
Upon calling, they will give you a code (clave) to confirm with the driver, thereby ensuring you're getting in the right taxi.
Be forewarned; sometimes, the taxis don't show up, so leave yourself extra time if you're meeting someone at a specific time.
Taxis in Cartagena do not have meters, so be sure to confirm the price in advance, and try to bargain a little.
Taxi drivers along the coast are more likely to quote inflated prices on account of all the tourists.
For safety purposes, it's better to sit in the back seat, with the windows rolled up. Do not take valuable possessions out of your pocket, purse, or bags while in the taxi.
Smartphones are an especially popular target for thieves. Some taxi drivers work together with the thieves, and garner a share of whatever is then stolen from you.
By Bus
A plethora of private buses ply the city streets and can take you just about anywhere you need to go.
The bus routes are posted in the front windows and feature major landmarks, universities, and shopping centers to help you get your bearings.
Flagging a bus is as easy as holding your hand out as it approaches.
To get off the bus, look for a red button on the inside to push, or if you can't find one or it's not working, alert the driver that you want to get off.
The average cost of a ride is about 1,300 pesos ($0.80).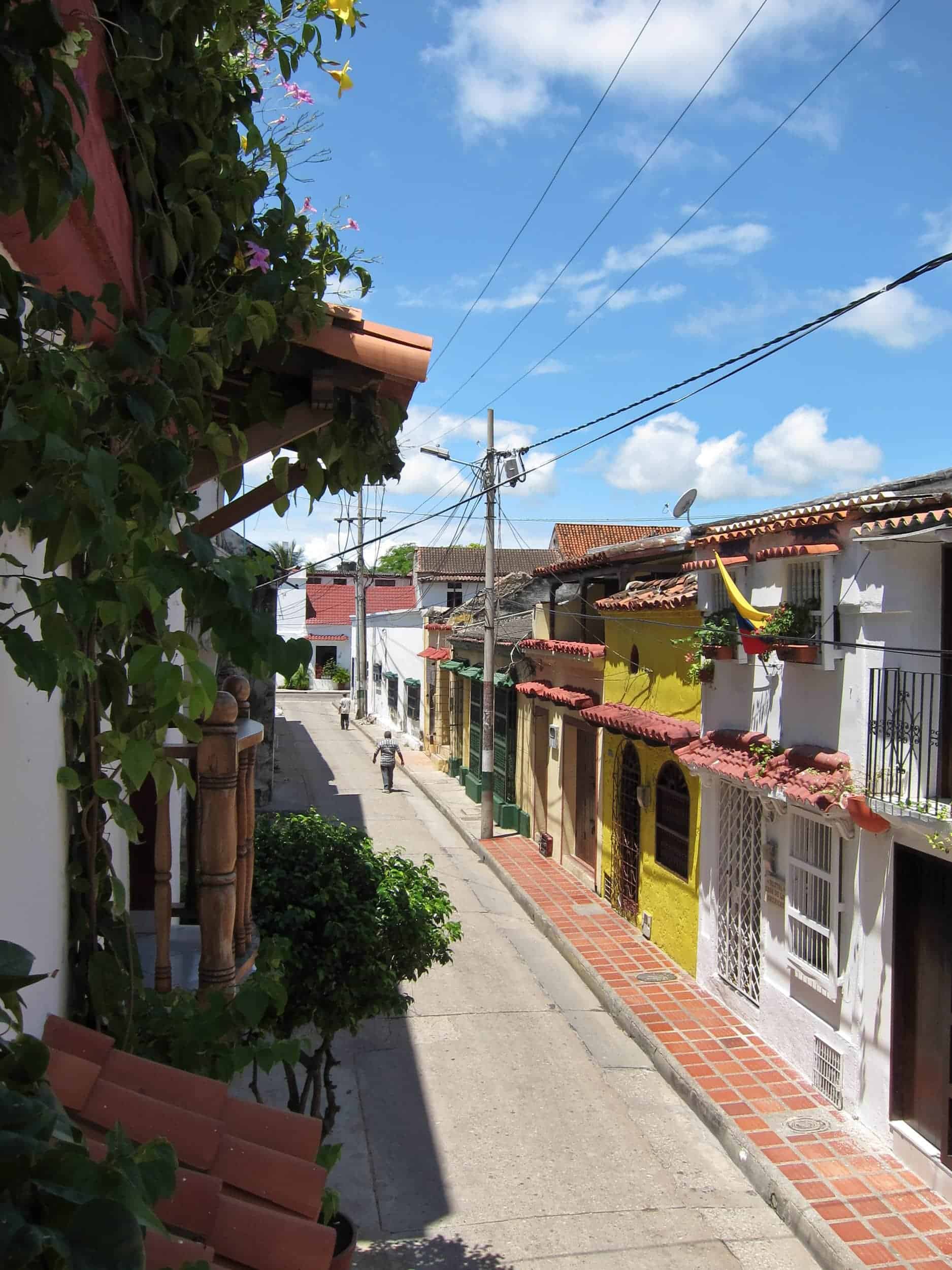 Where to Stay
Hostels
The main backpacker neighborhood, flush with hostels and cheap hotels, is Getsemani.
It lies just outside the old city's main gate and is a fairly safe walk day or night.
At night, you may be propositioned by drug dealers and prostitutes, especially if walking alone. Ignore them or give a firm "no gracias."
Quick Recommendations
See also: Best Hostels in Cartagena
Hotels
Hotel Villa Colonial – barrio Getsemani. A wide range of inexpensive rooms. Try to get Room 201 with the private balcony.

Short Term Housing
If you plan to spend a few weeks or months in the city, then you'll want to rent a room or apartment.
CompartoApto.com offers free listings for rooms and apartments, most of which are provided by Colombians for 300,000 – 600,000 pesos per month ($170 – $340), utilities included.
Couchsurfing
Couchsurfing is another option that can help you save money and give you a chance to see the city through a resident's perspective.
As most Colombians live with their parents until married, it may be hard to find a place to stay.
However, members of the Cartagena CS group get together regularly, so it can still be an easy way to meet the locals.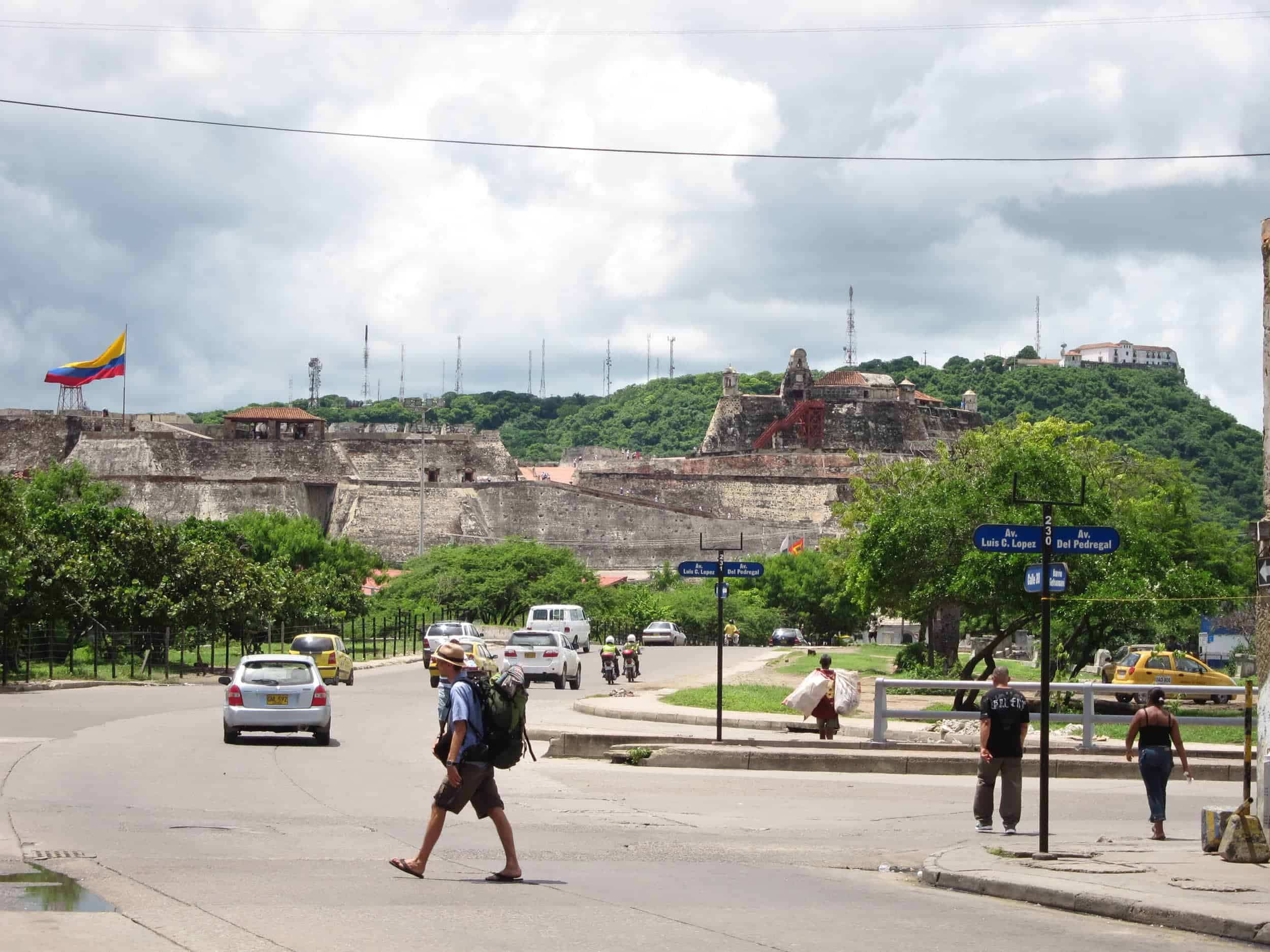 Things to See and Do
Unlike other cities in Colombia where the focus is on nightlife, Cartagena offers plenty of things to see and do during the day.
Historic Old City – Take your camera and go for a walk, preferably at dawn or dusk when temperatures are cooler, and the natural light is ideal for photography.
Castillo de San Felipe de Barajas – This old stone fortress is worth exploring. Even though it's on a hill, the views aren't that picturesque. Try to get a photo under the gigantic Colombian flag on top.
Beaches in Bocagrande – The easiest beaches to access are in Bocagrande, where the hotels and high rise apartments are reminiscent of Miami.
There is a mix of public and private beaches. Vendors selling ceviche and foot massages are among the most aggressive on the coast when it comes to pestering beachgoers.
Ride on a Chiva Party Bus – Party like a local and join a colorful (if not cramped) chiva bus. Bring your alcohol, and prepare to spend a few hours riding around the city with the vallenato and reggaeton music turned up loud.
Outside the City
Playa Blanca – One of Colombia's prettiest beaches is a boat ride away from Cartagena. You can visit for the day or spend a night or two in a hammock. Be forewarned; there's not much to do once the sun goes down.
Islas del Rosario – Chain of islands located a short boat ride from Cartagena. Most organized tours include lunch, visit the aquarium and a few hours on Playa Blanca in the afternoon.
Volcan del Totumo – About an hour outside the city by bus, you can take a dip in a volcanic mud bath, with a few dozen of your not-so-close friends.
See also: 10 Things to Do in Cartagena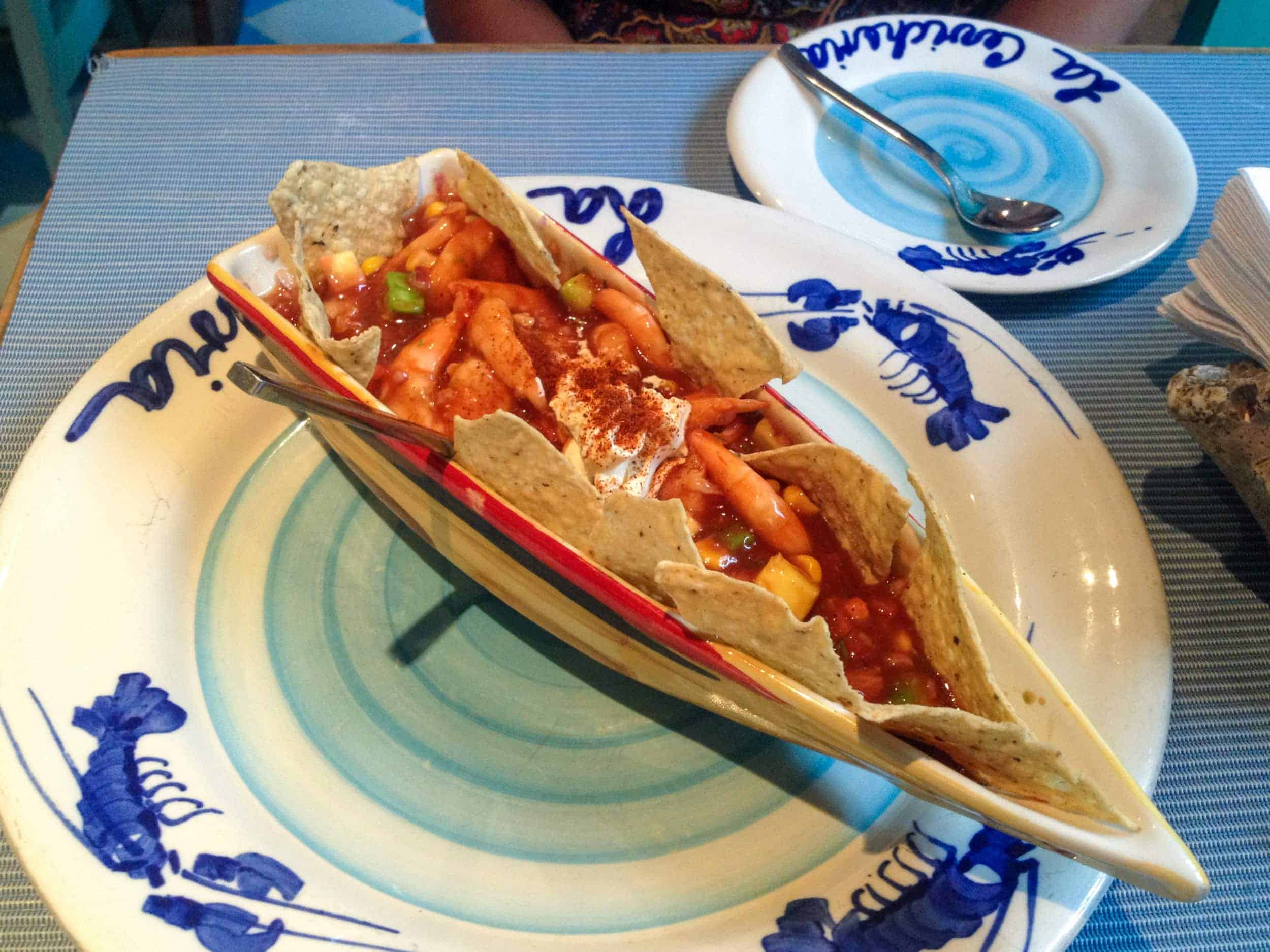 Food & Drink
Cartagena offers a wide array of restaurants to feed hungry visitors, with many of the best located within the historic old city.
The city's proximity to Sea ensures fresh seafood is widely available.
Regional Dish
Ceviche – Raw seafood fans will delight in the availability of fresh ceviche, from vendors selling small cups on the beach to beautifully presented dishes in the city's fine dining establishments.
Coconut rice (arroz de coco) – Coconut makes everything better, and this flavored rice is a coastal favorite.
Fresh fruit & juices – Keep yourself cool by sampling the wide variety of fresh tropical fruit and juices available throughout the city. Buy your mango, watermelon, and maracuya from street vendors to keep costs down.
Restaurants
La Cevicheria– Calle Stuart #7 – 14, barrio San Diego, (in the north part of the Old City, Calle 39, between Carrera 7 + 8. Opposite Hotel Santa Clara).
Featured on Anthony Bourdain's "No Reservations" TV program, this small ceviche restaurant serves giant, high-quality portions. Two people can share most entrees.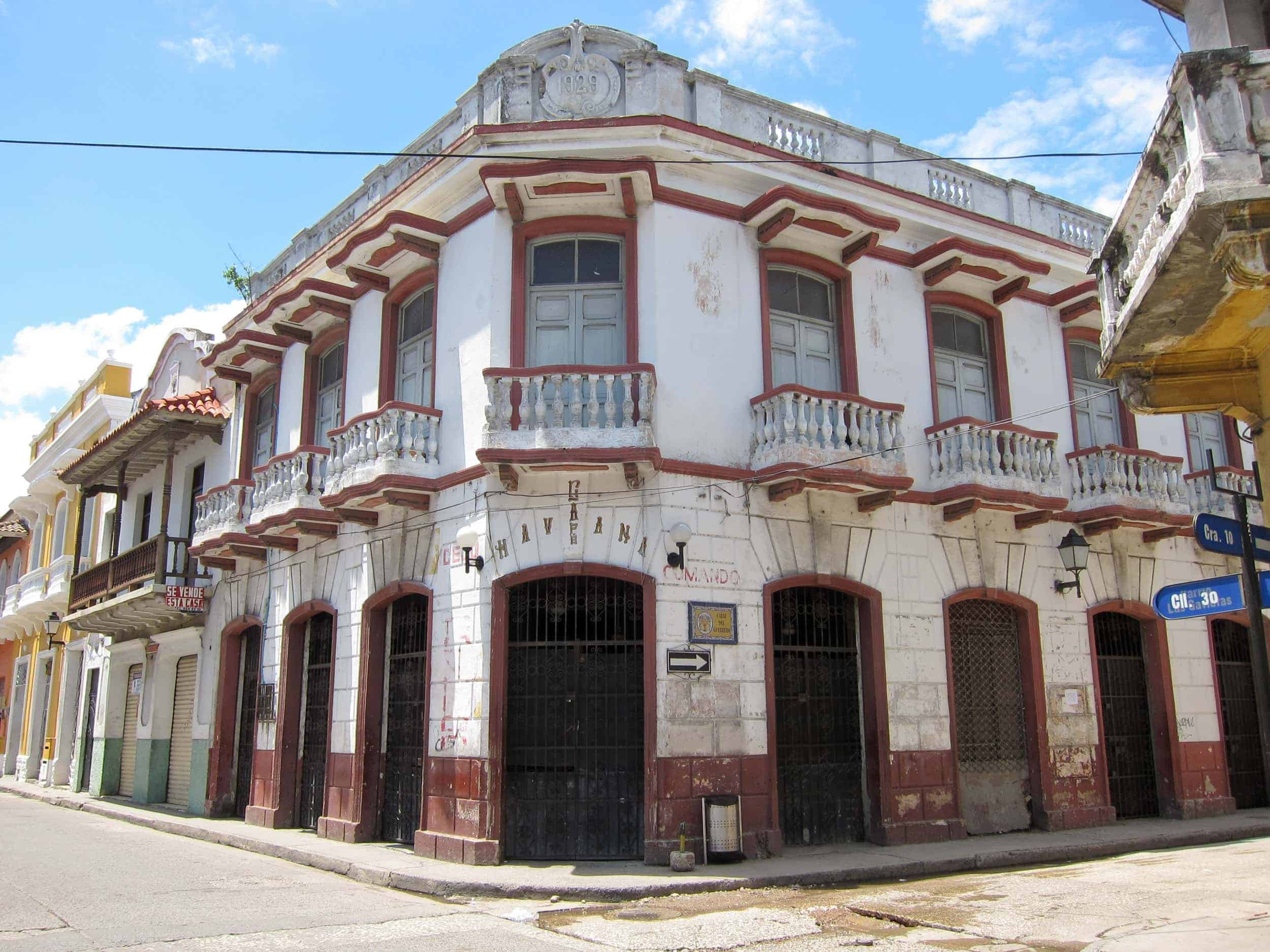 Nightlife
Cartagena's bars and discotecas offer something for everyone.
However, the nightlife scene is nothing like the scale of what's available in the bigger cities of Bogota, Medellin, and Cali.
The city doesn't have a Zona Rosa, or central nightlife district, however, most hotspots are centrally located.
If you're staying in a nearby hostel, it'll be a short walk, otherwise, hop in a taxi if you feel safer or are staying in Bocagrande.
Bars & Clubs
Cafe del Mar – Open-air bar located atop the old stone wall, overlooking the Caribbean Sea. Enjoy a beer or cocktail, along with the breeze. This is THE place to be as the sun goes down, and the city lights up.
Cafe Havana – Intersection of Calle de la Media Luna + Calle del Guerrero, barrio Getsemani. Popular salsa bar, with live bands on the weekends. It gets very crowded with a mix of Colombians and tourists after 10 PM.
Mister Babilla – Avenida del Arsenal #8B – 137, barrio Getsemani. Popular crossover club, similar to what you'd find in Cali or Medellin.
Cartagena deserves the accolades it receives and is a highlight of any trip to Colombia. We hope you found our Cartagena city guide helpful.
____________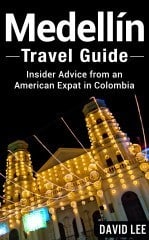 The 138-page, all-original Medellín Travel Guide by David Lee is available for Kindle and PDF.
.
Last Updated on April 28, 2023 by Dave Lee
Dave is the Founder and Editor in Chief of Go Backpacking and Feastio. He's been to 66 countries and lived in Colombia and Peru. Read the full story of how he became a travel blogger.