Vietnam is a country that has started to appear at the top of many travelers' bucket lists. The best places to visit in Vietnam demonstrate this growing popularity.
After visiting, many people will say it's their favorite country in Southeast Asia. And with its dramatic nature, delicious food, and fascinating (and quite heartbreaking) history, it's no wonder why.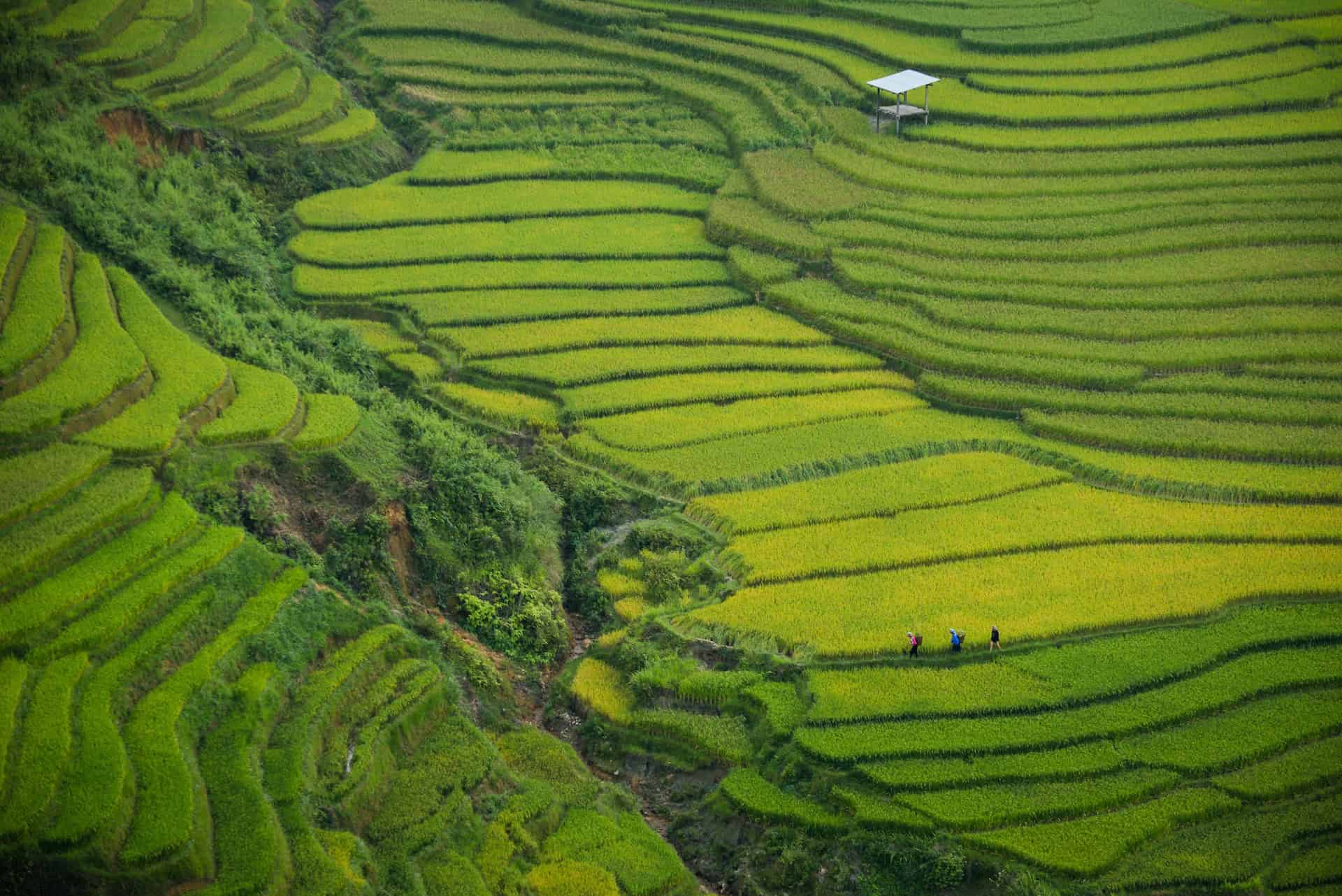 There are loads of lessons we can learn from Vietnam. It's a country of endurance, coping with invasions, occupation, and one of the most brutal wars in history.
Yet it has risen, more vital than ever, and now there is no doubt about Vietnam's strong sense of identity.
Of course, this means there are many must-visit places in Vietnam, so many that it is hard to whittle them down to a top ten.
But when planning your Vietnam itinerary, it is a great idea to include a diversity of attractions: cities for their rich culture and local cuisine, nature for exploration and relaxation, small villages, and beautiful beaches should all be on your list.
We've compiled this list of the top ten places to visit in Vietnam (running from north to south) to help you plan your Vietnam trip and inspire you.
Top Places in Vietnam
1. Sapa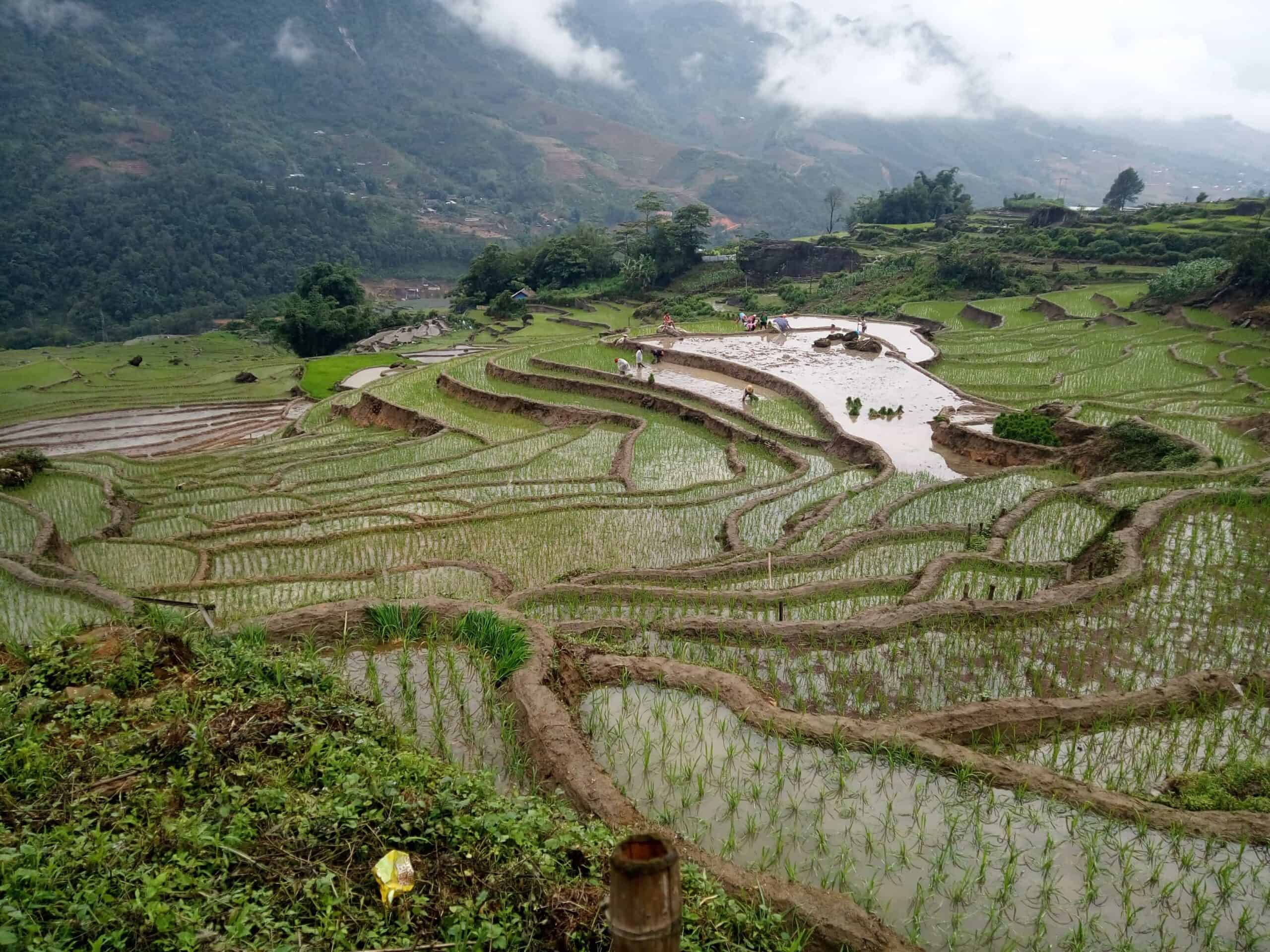 Sapa in Northern Vietnam is one of the most beautiful places in the country. The gorgeous rice terraces seem to go on forever, broken up only by the occasional native village.
Trekking in Sapa is a bucket-list experience, and although the town is very touristy, keen hikers can take on multi-day trips, staying in authentic homestays along the way.
There are plenty of tour operators, but I highly recommend ETHOS. They employ Black H'mong guides native to the area and live in some of Vietnam's most impoverished communities. Their profits go into sustaining the villages and several social development programs.
Other attractions around Sapa include Mount Fansipan, the highest mountain in Indochina, which can only be climbed with a guide. It's also possible to take a cable car to the top of the mountain.
Plenty of waterfalls and villages can be reached if you're comfortable riding a motorbike.
Sapa is six hours from Hanoi and one hour from Lao Cai, on the Chinese border.
The climate in Sapa is very different from elsewhere in the country, with much cooler weather in the summer and occasionally snow during the winter.
2. Hanoi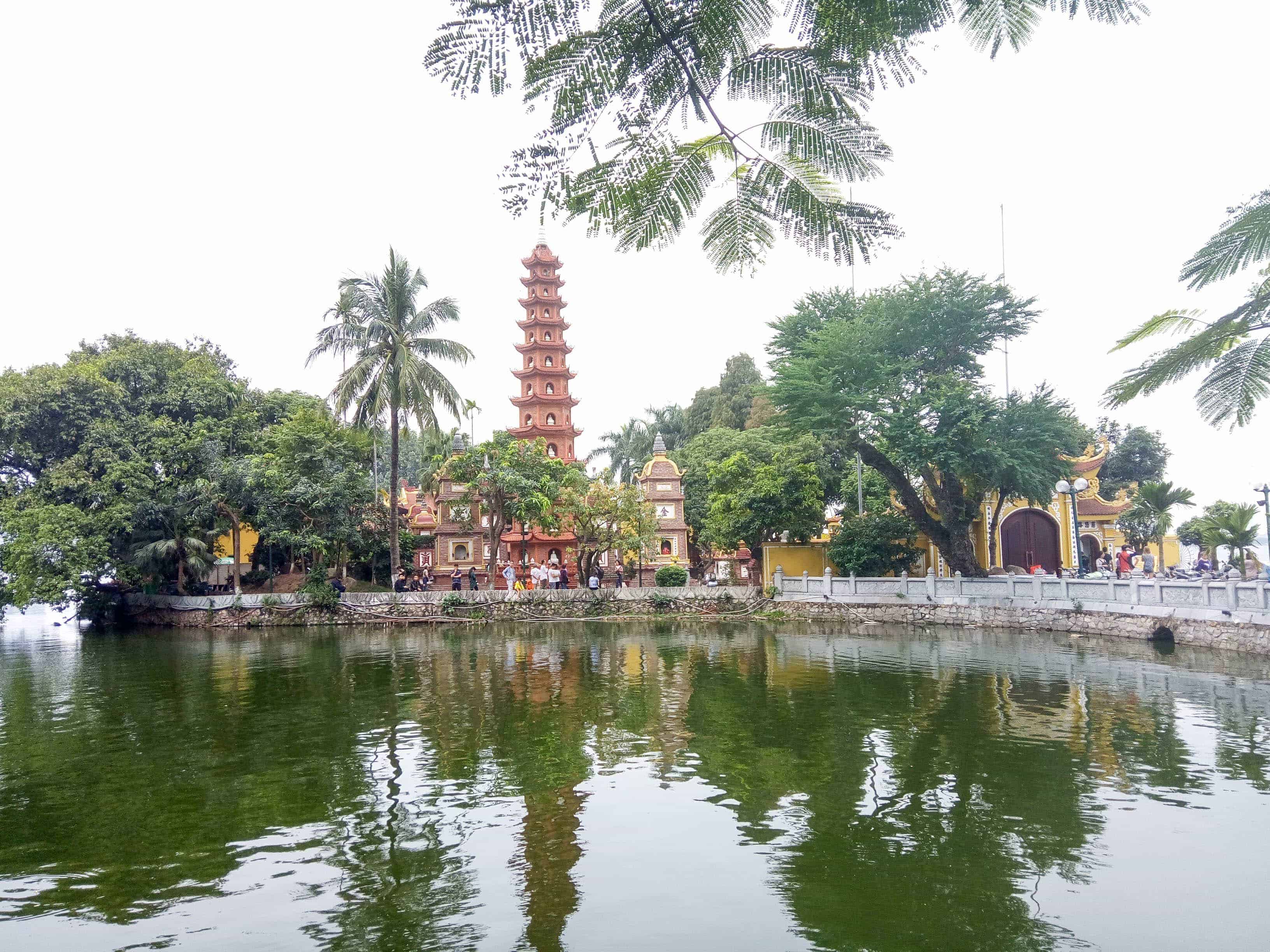 Hanoi is Vietnam's chaotic capital and is a must-see city in the country. It's home to some of the continent's best food, incredible architecture, a rich history, and millions of motorbikes.
While in Hanoi, check out its Old Quarter, museums (the women's museum is excellent), and ancient temples.
Pay your respects at Ho Chi Minh's Mausoleum, enjoy the lakes, learn about the nation's history, and eat as much pho as possible, washed down with a 50-cent Bia Hoi (beer).
Hanoi is the cultural capital of Vietnam, and there are so many things to do here; it deserves a separate article.
3. Ha Long Bay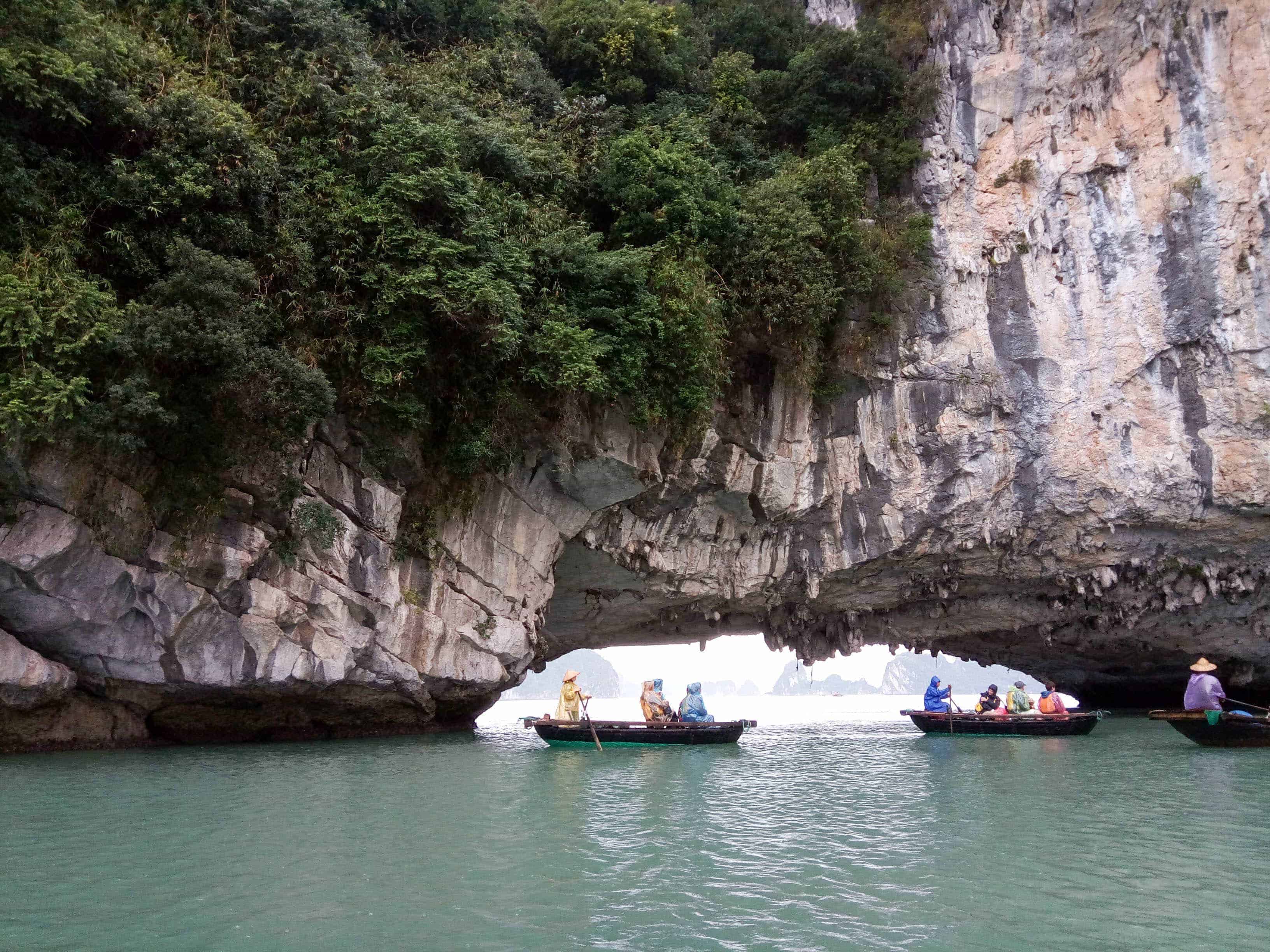 Vietnam's most renowned tourist destination, and for a good reason, is Ha Long Bay, a UNESCO World Heritage Site.
It's home to beautiful limestone islands and formations. There are 1,969 islands here, to be exact, with Cat Ba Island being the largest island in the bay.
The best time for nature lovers to visit Ha Long Bay is in the fall (October to December) after the rainy season has ended. The temperatures are mild, averaging between 70–82 F.
The best way to see Ha Long Bay is by a cruise around the islands – most tours are two or three days long.
Ha Long Bay tours typically involve attractions like caves and fishing villages and activities like kayaking and swimming.
The boats are either luxurious, with features rivaling five-star hotels, or backpacker-friendly and great for parties. The best boats include entertainment, fantastic food, cooking lessons, spas, and helpful guides.
Ha Long Bay is one of the country's top tourist attractions, and its sheer beauty also makes it one of the best things to do in Vietnam. You can book your bus, train, and ferry tickets online.
4. Ninh Binh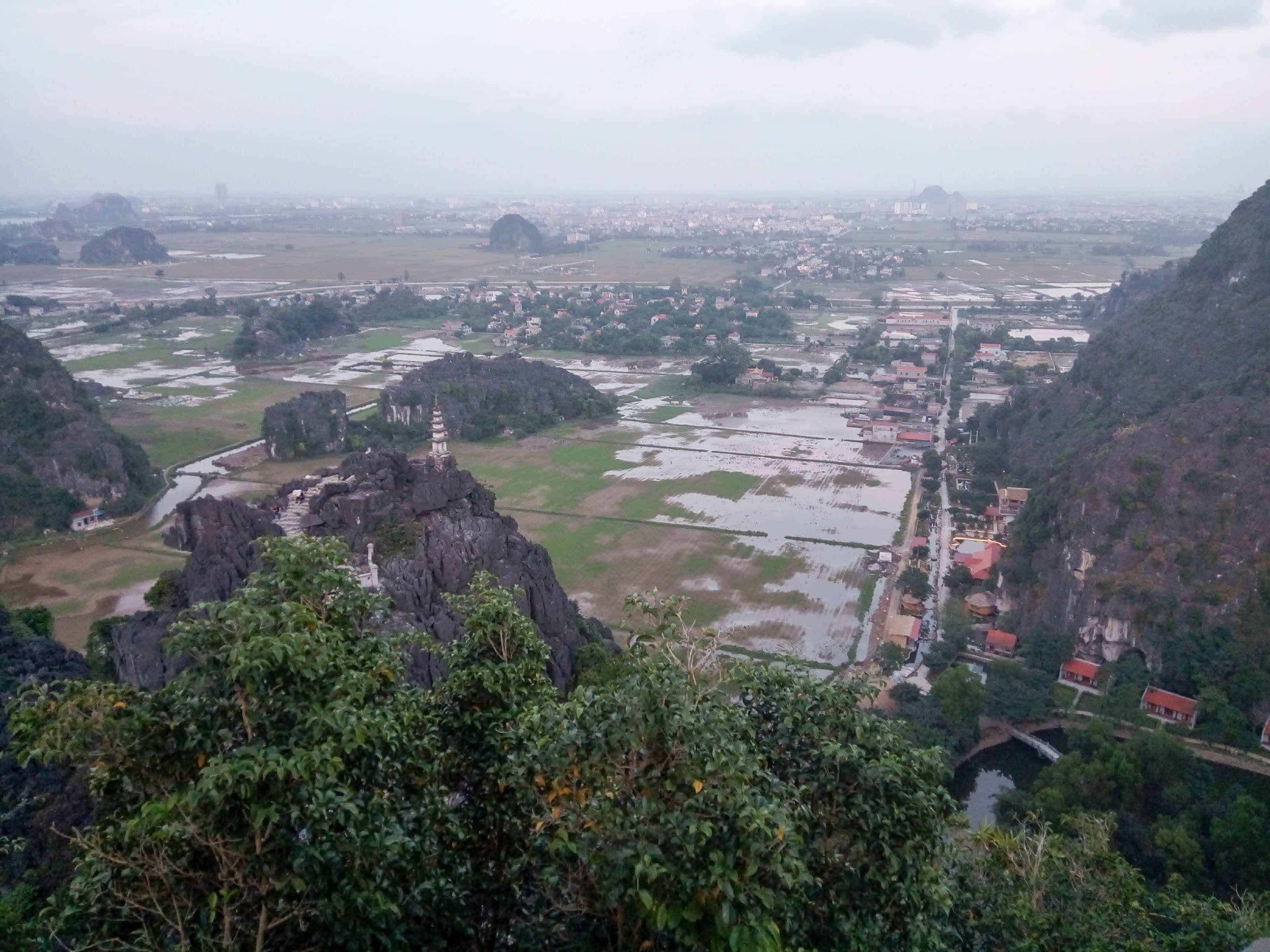 Ha Long Bay's cousin on land, Ninh Binh, is also home to dramatic limestone mountains and pillars, but jutting out of the ground rather than the sea. While tourism in Ninh Binh is increasing, it is still relatively quiet here.
The best things to do in Ninh Binh include cycling through the countryside, ascending to scenic outlooks for panoramic views over the local area, taking a boat ride through the rivers among the formations, and visiting quiet, seemingly forgotten temples.
It's just an hour and a half drive from Hanoi, making it the perfect place to take a day trip from the capital or a pit stop before venturing further south.
5. Phong Nha
This area is home to the world's largest cave, Soon Dong. Visiting Soon Dong would be a once-in-a-lifetime opportunity. It's nine kilometers long and home to jungles, beaches, and rivers, but it's not for the faint-hearted.
Explorers in Soon Dong have to go on a tour – these tickets are rare and are some of the fastest-selling in the world (apparently, they sell out faster than tickets for Beyoncé concerts), and they're costly.
Tours involve climbing and abseiling, hiking in complete darkness, and other hair-raising activities. And if you run into a problem deep in Soon Dong – you have to sort it out yourself.
However, there are plenty of caves worth exploring in Phong Nha, including Phong Nha Cave, Paradise Cave, and Dark Cave.
They're not quite as epic as Soon Dong Cave, but they're still an adrenalin-boosting adventure in Vietnam that makes this central region well worth the visit.
6. Hue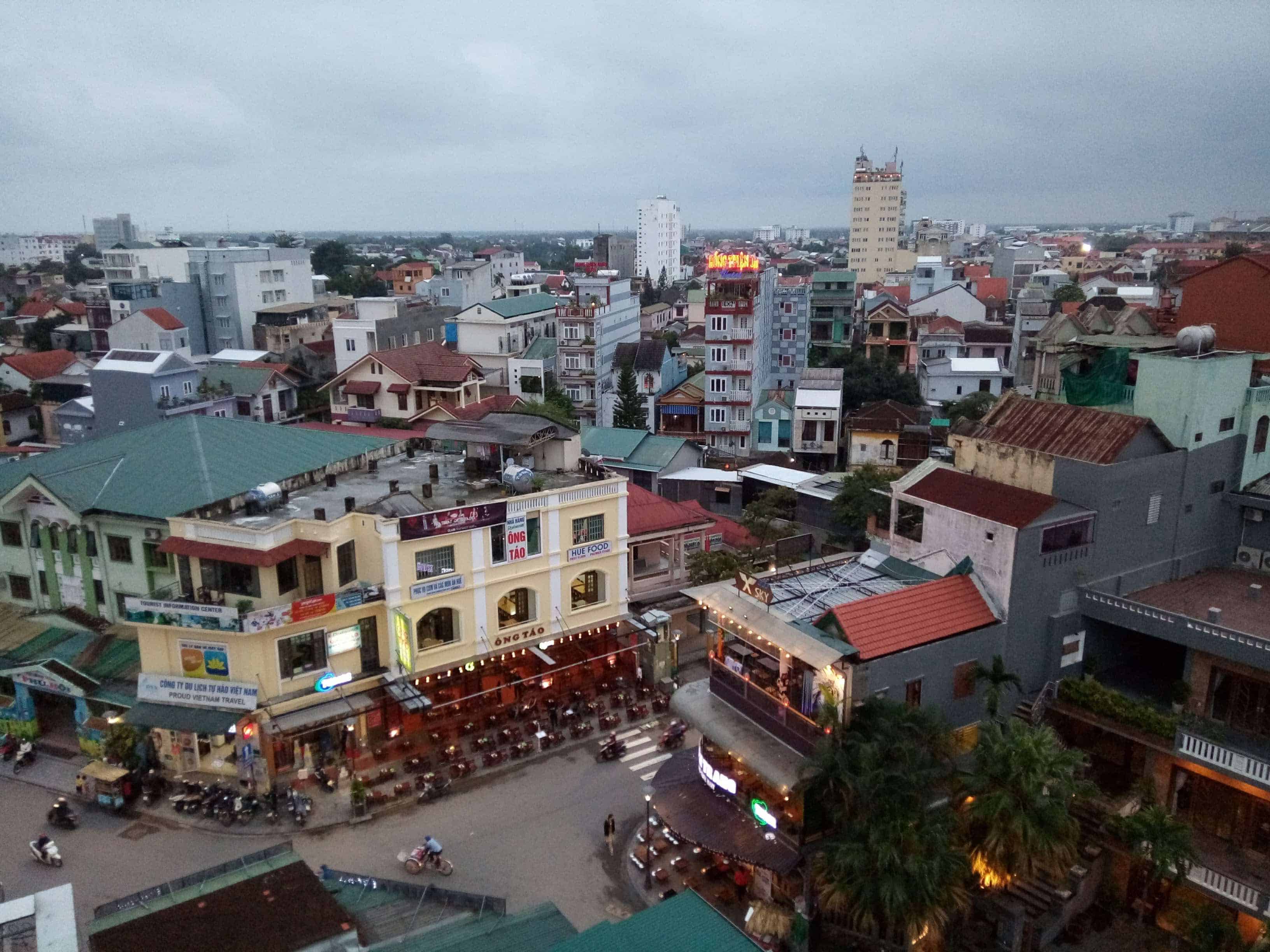 Vietnam's old capital, Hue, is a must-visit for history lovers. The city has many attractions and relics that hark back to the grandeur of Vietnam's ancient dynasties.
These include The Imperial City within a walled citadel and the tombs of various emperors.
Also in Hue is the Perfume River – cruises travel up and down, enabling visitors to see both the wildness of the nature around Hue and the city's attractions.
One such site is the Thien Mu Pagoda, which is beautiful but also commemorates Thích Quang Duc, the monk who set himself on fire as a protest.
A favorite day trip from Hue is the DMZ, where the border between North and South Vietnam was located during the Vietnam War.
Hue is also the gateway to the Hai Van Pass, considered one of the world's most epic motorbike routes.
7. Da Nang
One of the country's most modern cities, Da Nang in Central Vietnam, gives visitors a hint about what the future of this Southeast Asian country could look like.
While this popular destination on the South China Sea has plenty of resorts and places to kick back with a coconut (basically the national soft drink of Vietnam), there are also plenty of nearby attractions.
The Golden Hand Bridge has made Da Nang famous in recent years; many people are flocking to the monument to get an Instagram-perfect photo of the hands in the clouds. It's located in Ba Dinh Hills Park, which is worth checking out.
Near Da Nang, there are also many beach resorts and the Marble Mountains, a main attraction in the region, which makes for a great day trip from the city.
8. Hoi An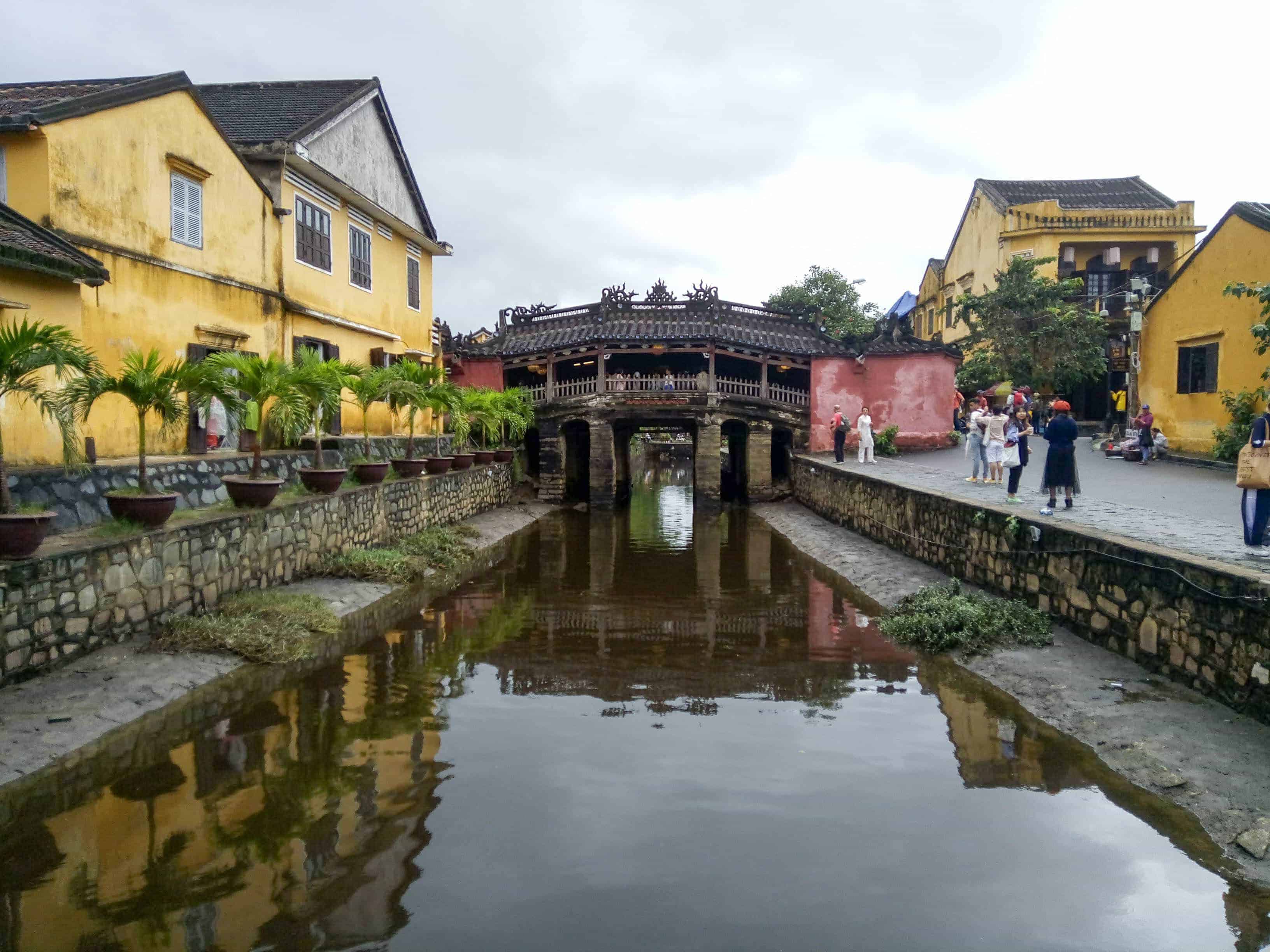 The charming old city of Hoi An is a UNESCO World Heritage Site and is many people's favorite place in the country.
It's home to streets lined with historical sites, temples, lovely local markets, a river, and various beaches. Travelers love strolling around the quaint streets of Hoi An and learning about the history of this ancient town.
Many nations have called the city home, which can be seen through its architecture (the covered Japanese Bridge is a favorite photo spot) and its tasty street food.
Most people explore Hoi An by bike, as cars and motorbikes are banned in the historic center. It's also a great place to walk around the streets after experiencing Vietnam's chaotic major cities.
As well as visiting the center's temples and museums, tourists can cycle through rice fields to the city's beaches.
9. Ho Chi Minh City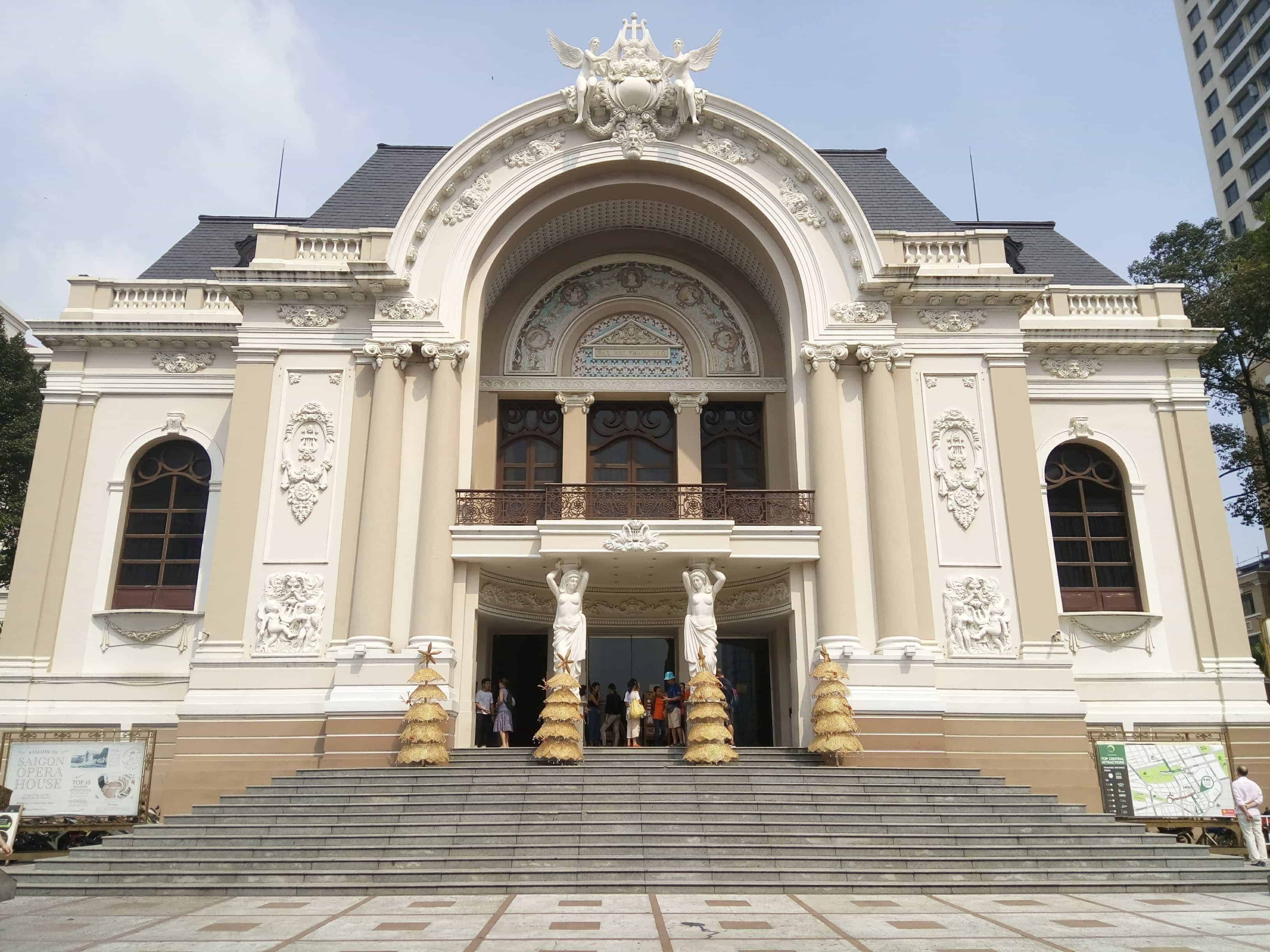 Vietnam's largest city and the old capital of South Vietnam, Ho Chi Minh (formerly known as Saigon), is modern and booming.
Ho Chi Minh City boasts even more motorbikes than Hanoi, fancy rooftop bars (sky bars), excellent restaurants, Vietnam's best bars, and many luxury hotels.
That being said, there's a historical side to Ho Chi Minh City, too. It's the best place to learn about the Vietnam War.
Check out the War Remnants Museum for a sobering lesson about this conflict and the Cu Chi Tunnels, commonly visited in a half-day or full-day trip from the city center.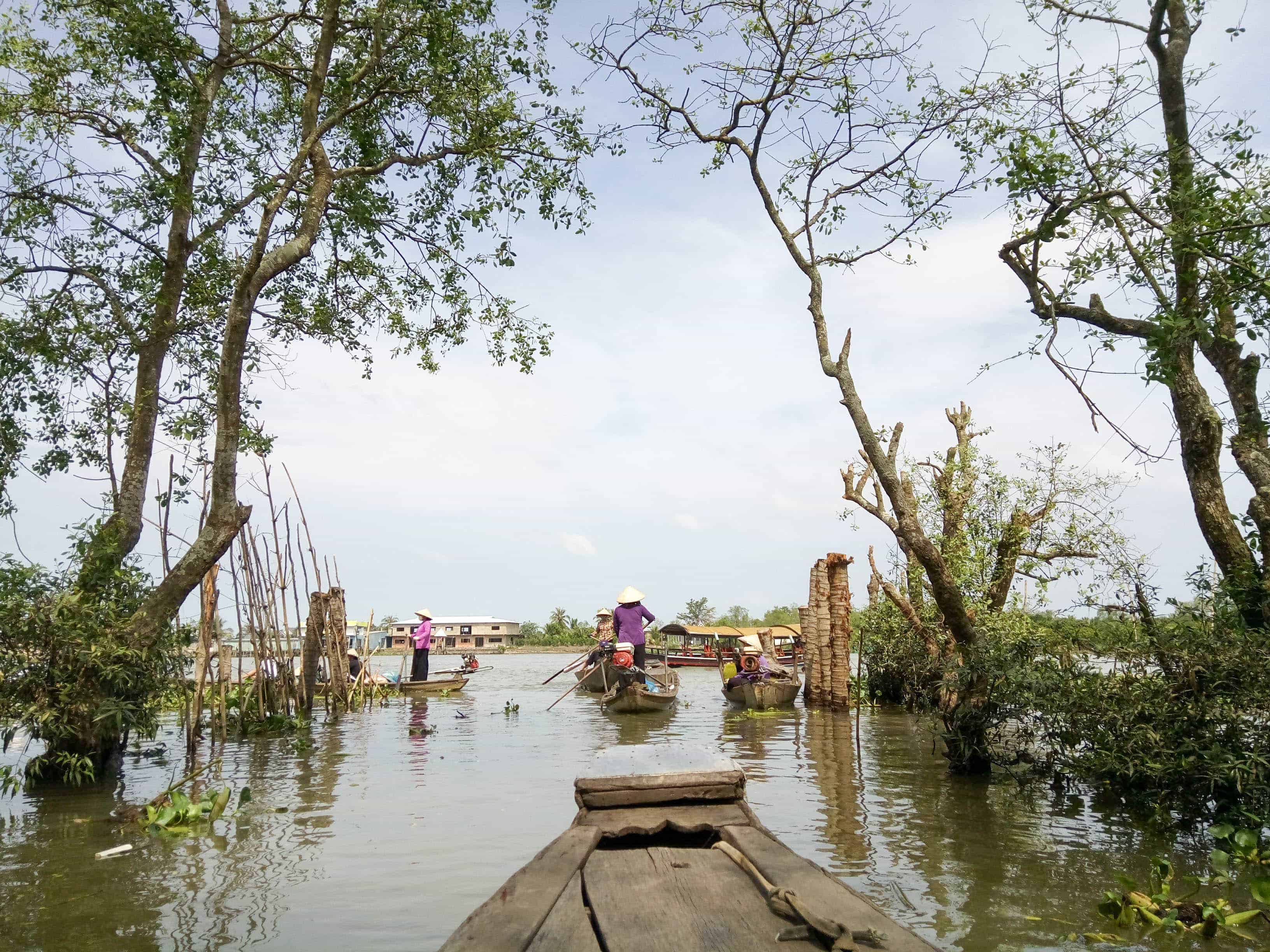 10. Mekong Delta
The mighty Mekong River is the most significant waterway in Southeast Asia. It crosses through China, Myanmar, Thailand, Laos, and Cambodia, and its delta is located in Southern Vietnam, about two hours from Ho Chi Minh City.
It's one of the most scenic places to visit in Vietnam; tourists can get to know local and regional life by experiencing the authentic floating markets, sampling delicious fruit grown in the area, and getting to know local people through homestays.
For a more off-the-beaten-path experience, there are hiking trails to enjoy and mountains to climb. From here, it's only a short journey to neighboring Cambodia.
***
These places in Vietnam will give you a real sense of the country's cultural heritage, natural beauty, and lifestyle. You'll enjoy tropical beaches, mountains, busy cities, local villages, and plenty of Vietnamese food.
_____
This story was brought to you in partnership with Bookaway.
Claire Martin is a British travel blogger and freelance writer. She blogs about eco-travel and overland adventures on her blog Claire's Footsteps. She has driven around the whole of Australia and is currently planning an overland trip through Asia and Europe.
Planning a trip? Go Backpacking recommends: