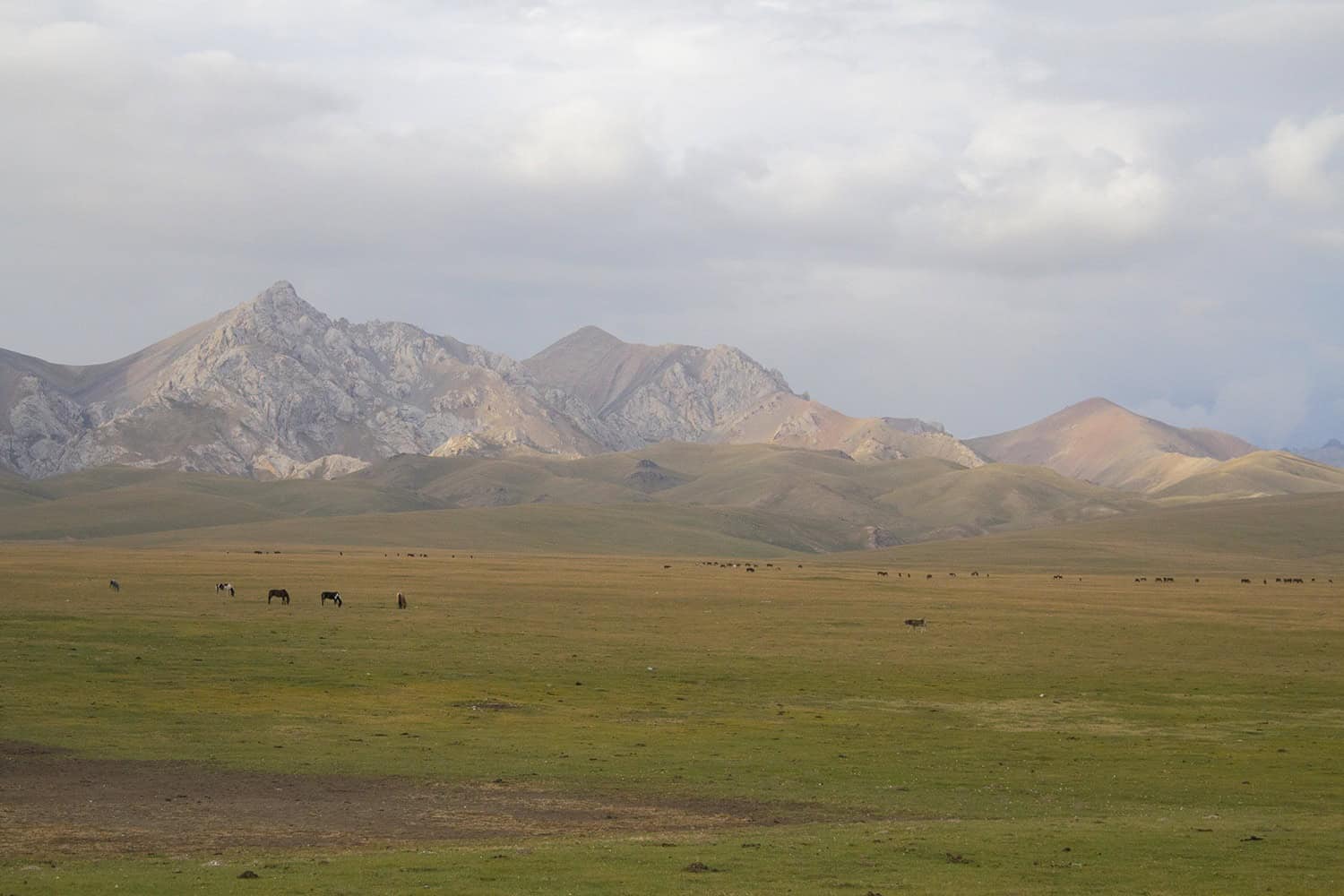 It's safe to say that I had no idea of what to expect when I began backpacking Kyrgyzstan for the World Nomad Games.
Would it be safe? Did I have to dress a certain way? Would I struggle because I didn't know any Russian?
Could I eat the food and drink the water? What would sleeping in a yurt (a Kyrgyz tent-like structure) be like?
Knowing hardly anyone else who had traveled to this particular region of the world, I bit my lip and threw myself forward with gusto and enthusiasm.
As it turns out, all my fears were for naught. The food was delicious. The people were some of the nicest I've met while traveling.
My ten days there were truly an incredible adventure.
Are you planning on backpacking Kyrgyzstan? Here are some tips and tricks, as well as a general idea of what you can expect.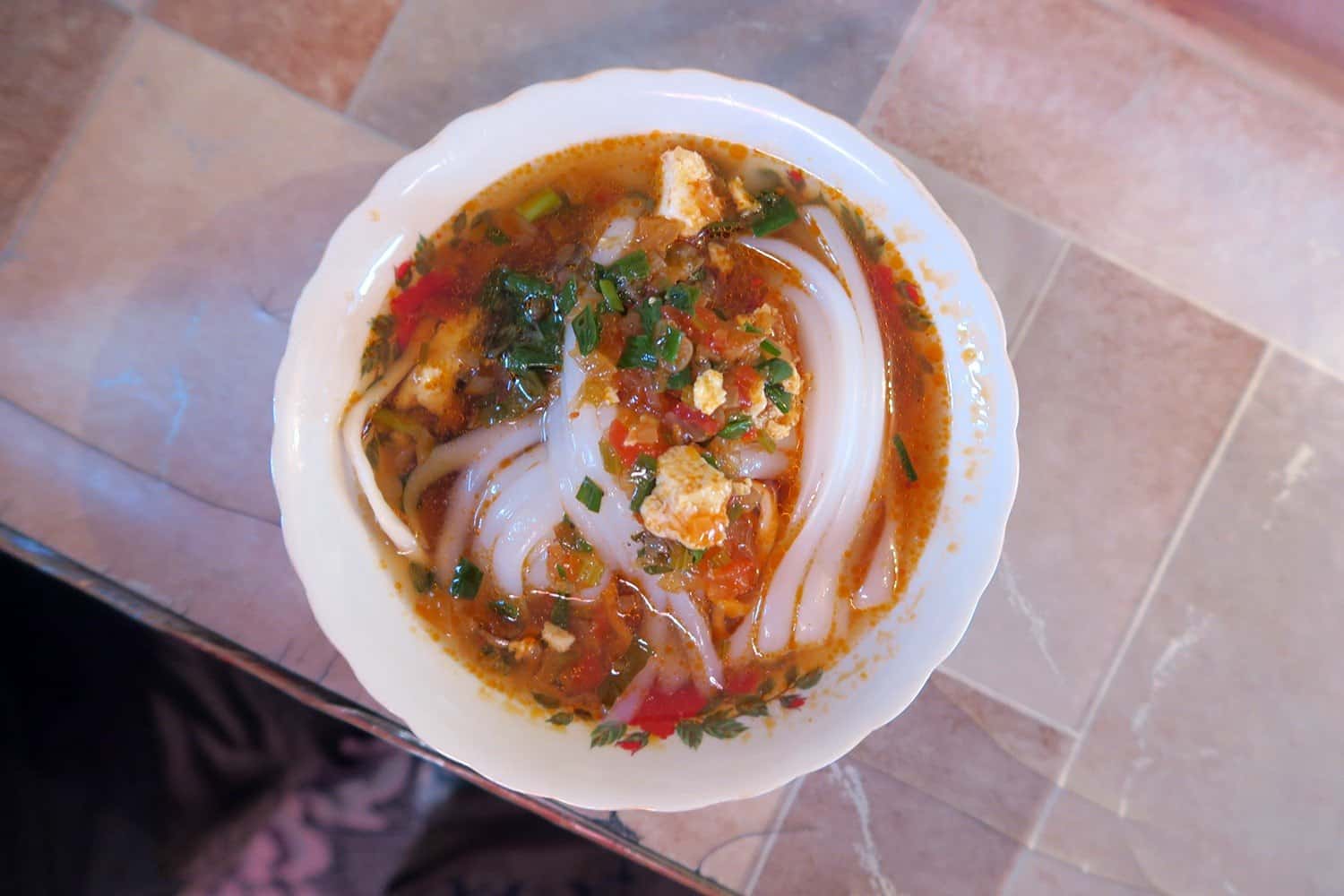 Travel Advice for Kyrgyzstan
Eat Everything
Simply because it will be delicious.
My favorites included:
Manti: Kyrgyzstan's Asian influence becomes evident in the form of these steamed dumplings stuffed full of meat, onions, potatoes, and fat. Yummo.
Laghman: Imagine a bowl full of handmade noodles swimming in a spicy, salty soup. Good for the taste buds, great for the sinuses.
Ashlyam fu: A popular market dish served cold with a spicy broth, vegetables, and two types of noodles – one of which is made out of starch.
And a last, special shout-out to Kumys – fermented mare's milk that is best consumed at the end of a long day's riding while sprawled out inside your yurt.
As a side note – the tap water in Bishkek is allegedly drinkable, although you may want to avoid drinking water in other parts of the country.
I boiled water when I could store it in my trusty water bottle, although sometimes I did have to resort to drinking bottled water when that option wasn't available.
No Visa Required Before Entry
Rejoice! Travelers from countries such as the USA, Canada, UK, Australia, and New Zealand can rock up at any Kyrgyz airport, where they'll be stamped with a 60-day visa for entry to the country.
For this reason, travelers wanting to explore Central Asia often use Kyrgyzstan as a home base while waiting for this region's more challenging visas to be approved.
Related: Food in Kyrgyzstan – 5 Delightful Dishes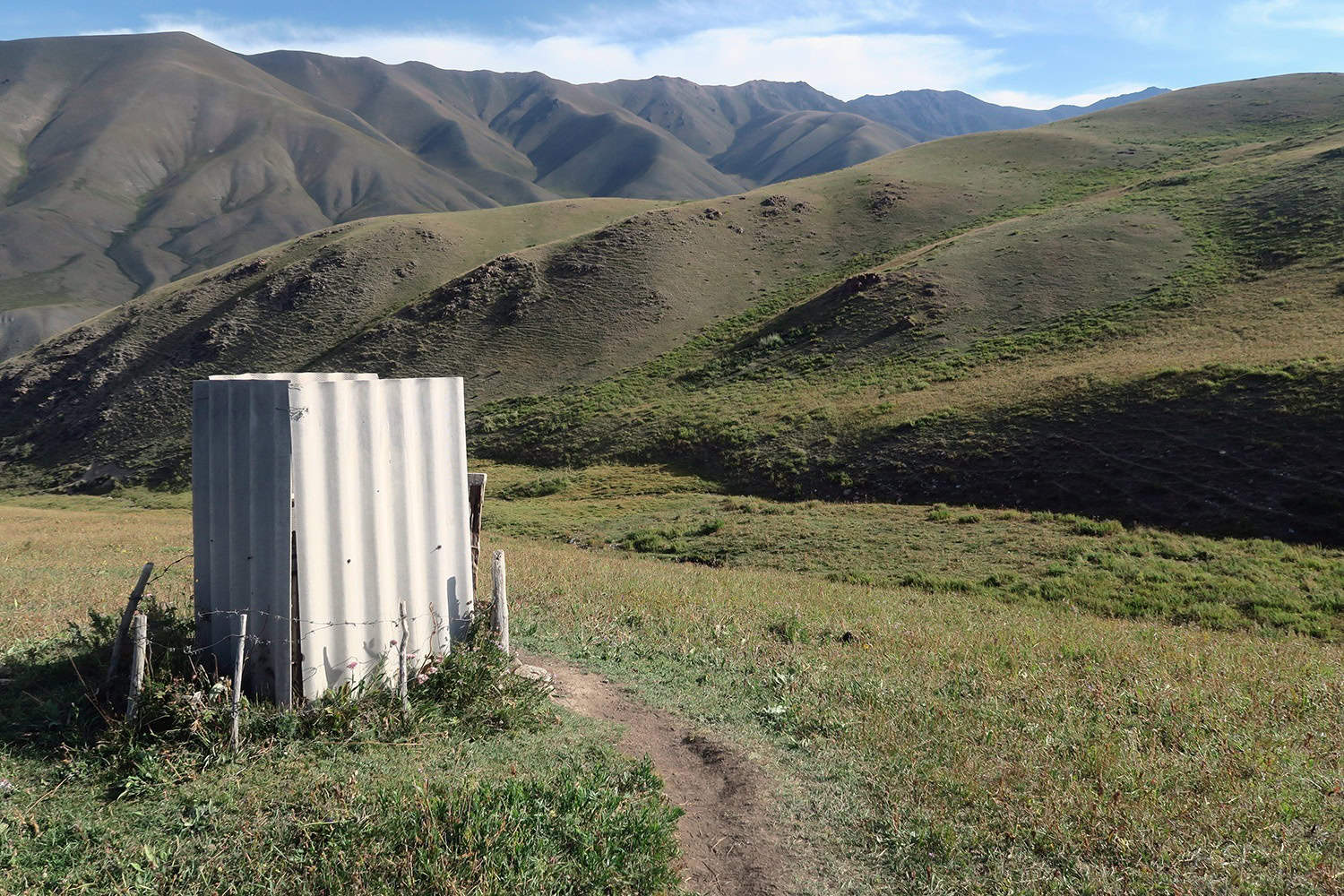 Roughing It
If you're into five-star hotels and shudder at the thought of squat toilets, then Kyrgyzstan may not be the country for you.
On the other hand, if you adore adventure travel, then you'll fit right in.
When told we would be unable to shower for a few days while trekking via horse to Son Kol, I was a little skeptical at first.
Yet, I loved every second of it. Even the squat toilets grew on me after a while – I felt they were doing great things for my thighs.
Plus, there's something poetic about popping down to the loo on a remote mountain, in a foreign country, under a sky full of stars.
I didn't realize at the time that would be a moment that stuck with me, but there you go.
It is advisable to pack a roll of toilet paper in your backpack (it is far and few between) and some soap or hand sanitizer too, to ward off germs.
Carry Cash
The local currency in Kyrgyzstan is the Kyrgyzstani Som, and at the time of writing, 1 USD equates to 69 Som.
I'd recommend pulling out some cash at an ATM in Bishkek or whichever large town you happen to hit first. Alternatively, you can exchange your dollars for Som at an airport.
This is an essential point if you're planning on going remote. Smaller towns may not have money exchanging facilities, which could put you in a bit of a pickle.
You won't need a stack of cash. Expenses in Kyrgyzstan are minimal, making the country ideal for budget travelers.
You'd also do well to make sure that you break your larger notes earlier than later, into tens and twenties wherever possible.
Any leftover currency can be easily exchanged for a decent rate at Bishkek's airport.
Related: Adventure Activities in Kyrgyzstan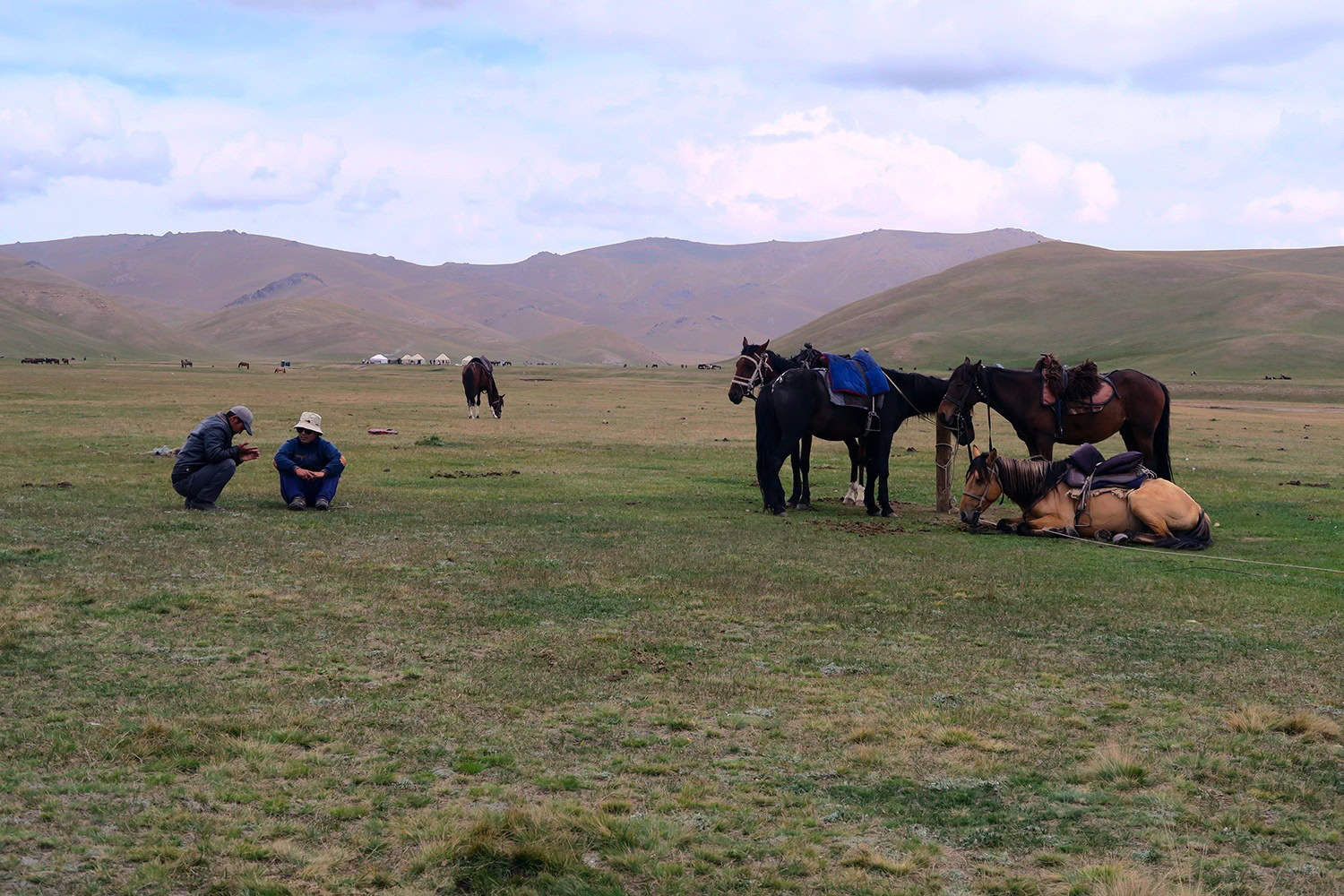 Pack for Shoulder Season Weather
I traveled to Kyrgyzstan in the early fall and expected the weather to be moderately warm.
Thankfully, I had the foresight to pack leggings, thick socks, and a jacket.
These were welcomed while trekking through the extremely chilly mountains of Kochkor in the north of the country.
Kyrgyzstan's weather can be largely unpredictable. Depending on the time of the year, I'd come ready for any weather – including that of the wet variety.
Basic Russian Helps
I felt extremely fortunate to be traveling with a couple of people who spoke Russian (as well as having the assistance of the bilingual volunteers at the World Nomad Games).
English is not widespread in Kyrgyzstan, with most people understandably speaking the national languages of Russian or Kyrgyz.
As I know about 1.5 words of Russian, communication was difficult at times.
If I were to return to Kyrgyzstan, I would put a little more effort into learning some Russian phrases (or even a bit of Kyrgyz) to make for a smoother travel experience.
Related: 10 Things You Didn't Know About Russia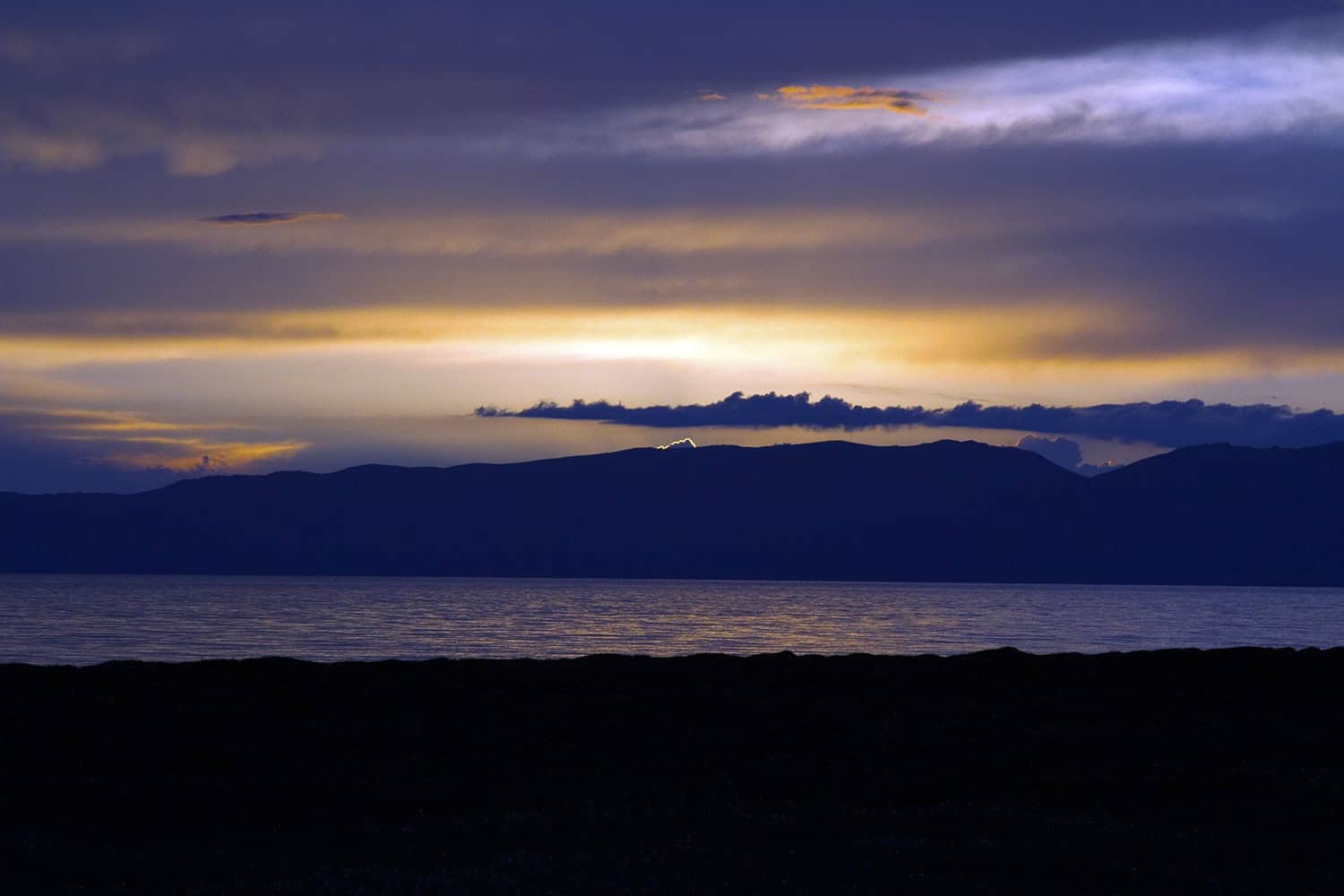 5-Star Hospitality
The people of Kyrgyzstan were some of the most welcoming that I've met while traveling.
There was no shortage of folk who were willing to invite you into their yurts and ply you with food, tea, kumys, cognac, and conversation.
While I'd recommend showing the sort of caution there that you would be in many other parts of the world, there wasn't one point I felt unsafe or in any danger during my time there.
I've felt far nervier walking through the streets of Sydney or London at night than I ever did in Kyrgyzstan.
All in all, I found backpacking Kyrgyzstan to be a fascinating experience.
It's an excellent starting point for travelers wishing to get off the beaten track, those craving adventures, or others wanting to see the world on more of a shoestring budget.
_______
Our trip was organized in cooperation with Discover Kyrgyzstan and made possible by the support of the American people through the United States Agency for International Development (USAID). The contents are the sole responsibility of the author and do not necessarily reflect the views of USAID or the United States Government.
LC is an ex-expat who is currently re-exploring her home country of Australia. Follow her adventures at home and abroad via her blog Birdgehls, where she writes about travel, expat life, gushes on about various animals and bemoans her often futile attempts to go completely green. Or, you can look her up on Facebook.
Planning a trip? Go Backpacking recommends: