People visit Mexico for a considerable number of reasons. It's an incredibly diverse country with landscapes ranging from oceans to mountains and everything in between.
You can feel a sense of history in Mexico's many ruins, and you can feel the buzz of the country's contemporary culture at the many modern art museums in Mexico City.
But Mexico is also a remarkable country for people who love to party.
If the highlight of your week is your Friday and Saturday night out, make sure you check out these best places to party in Mexico.
Guadalajara
Guadalajara is the second-largest city in Mexico and often gets overlooked by tourists for more popular nearby places like Puerto Vallarta and Guanajuato.
But Guadalajara is a city that is well worth visiting, not least because of its epic party scene.
Guadalajara has earned its place on Mexico's party map because its student population loves to dance through the night and its substantial gay community.
When I first visited Guadalajara a couple of years back, I was blown away by the vibrancy of the gay scene there.
Head to Calle Prisciliano Sánchez, and you won't fail to notice the strip of gay bars and clubs along the road.
There is even a gay taco stand (!) called Tacos Gay for when you need after-club munchies.
Mexico City
In my opinion, Mexico City is one of the greatest capital cities in the world.
If you want incredible street food, you've got it. If you want countless museums, they are everywhere. And if you want to party non-stop, you can do that too.
Mexico City, or DF as it is known to the locals, is like a series of villages sitting next to each other, and each one has its own culture.
If you want fun pop music and cheap drinks on the gay scene, make your way to the Zona Rosa. If you fancy a sophisticated cocktail bar, you need to be in the swanky Condesa neighborhood.
And if you want to hang out with the hipsters of DF at trendy warehouse parties, make your way to the neighborhood of La Condesa and San Rafael.
See also: Best Restaurants in Mexico City
Tijuana
If you are based in the States and want to make a quick road trip to Mexico, Tijuana is the place for you as it's only a two-and-a-half-hour drive from Los Angeles.
Ten to fifteen years ago, TJ had a reputation as a dangerous city, but those days are pretty much behind this party city in the state of Baja, California.
If you want a feel for the real Tijuana, skip the tourist bars in the downtown area, where you'll be overcharged for your beers, and head to the local neighborhood of La Zona Norte.
This is where you will find the hole-in-the-wall dive bars, cheap tequila, and jukeboxes that only play Mexican classics. You'll have a night of drinks in Mexico you won't forget!
See also: Challenges of Being a Gay Traveler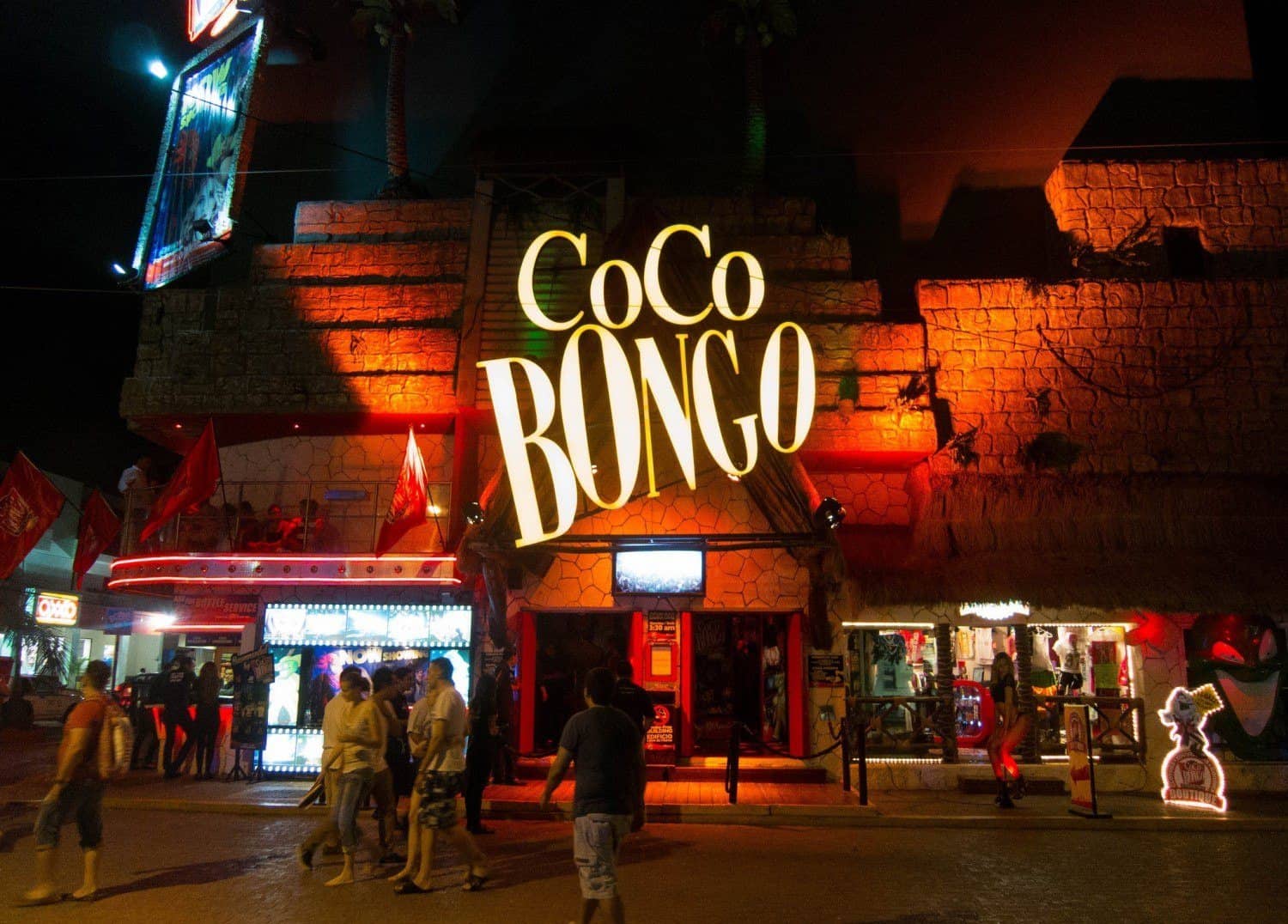 Playa del Carmen
If there is a party place in Mexico that you've already heard about, it's probably Playa del Carmen in the south.
The Quintana Roo state plays host to Tulum, where people dive and snorkel, Cancun, where people stay on package holidays, and Playa del Carmen, where the party-lovers like you hang out!
Playa del Carmen is in many respects like a home away from home – except the weather is better and the beer is cheaper.
You will find lots of other travelers and tourists, and you will even be able to pay in American dollars in many places, including clubs and bars.
If you are staying in a hostel, take advantage of their nights out as they can save you a lot of money on cover charges, and they will often organize things like free shots to make sure you have a great night.
And if you are serious about partying, be sure to find yourself in Playa during Easter week as this is the city's busiest time of year; the clubs are full, and the parties spill out onto the beaches 24 hours a day.
Travel Tip: Book your ground transportation from Cancun to Tulum online before you arrive.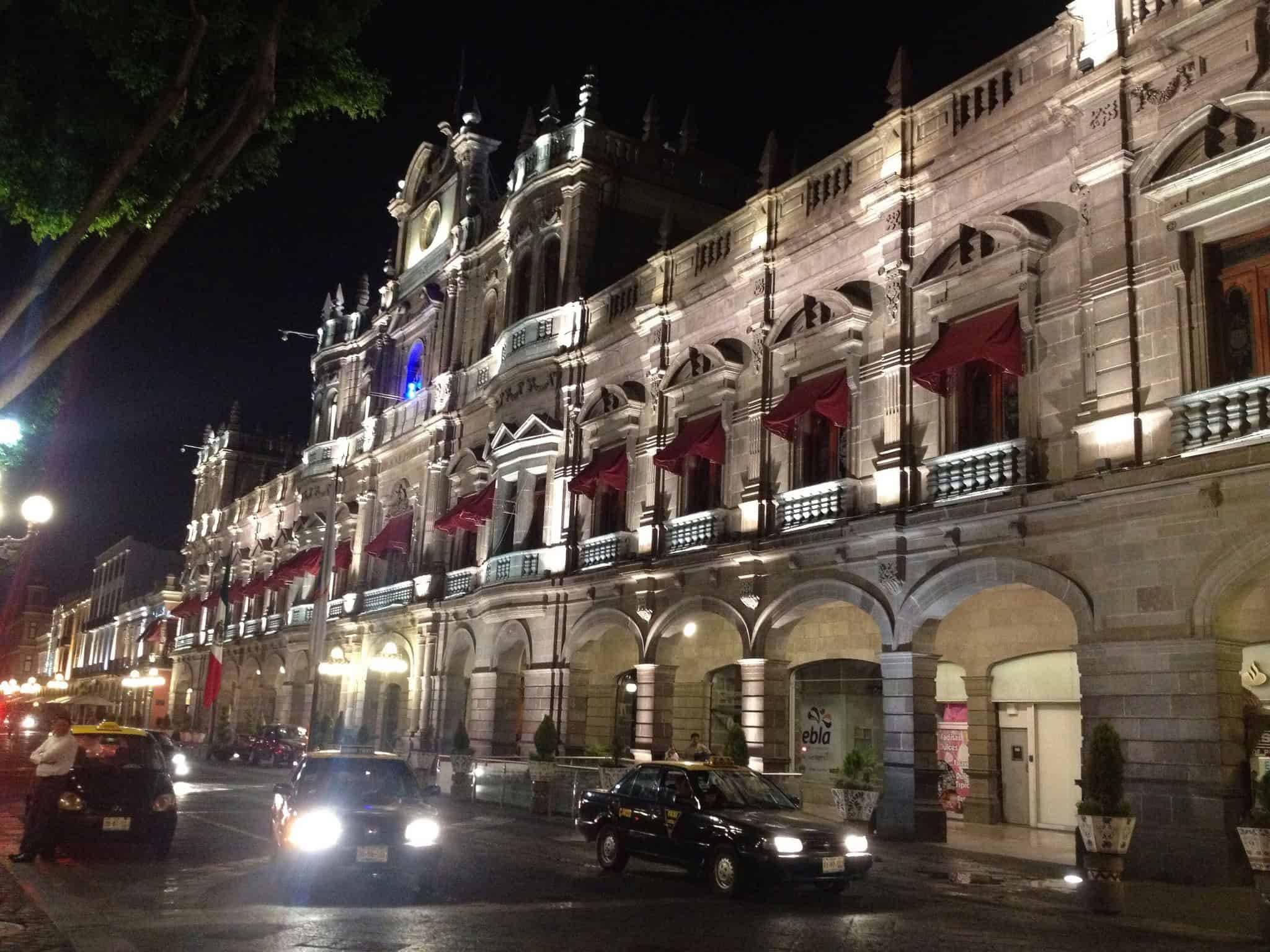 Puebla
This extremely catholic city that lies two hours south of Mexico City might seem like an odd choice for a Mexican party destination, but look beyond the incredible number of churches in Puebla, and you'll find a party city that is full of life.
Puebla has become a fantastic place for nightlife in Mexico because of its large student population.
They tend to live in the trendy suburb of Cholula, which is where all the happening nightlife is too.
The word "nightlife" is a stretch because the students will often start drinking at 1 p.m. and carry on right throughout the day.
But it's not all clubbing until the early hours – you can also find jazz lounges, hole-in-the-wall cantinas, and late-night coffee bars here.
Enjoy your time in Mexico, and party hard!
David is a young(ish) guy from London who has been traveling the world for three years now. He reports on his big gay world adventure (think stories about trying to hit on local gay talent and how the humidity is messing with his hair) on That Gay Backpacker. Follow him on Facebook and Twitter for the latest updates.
Planning a trip? Go Backpacking recommends: