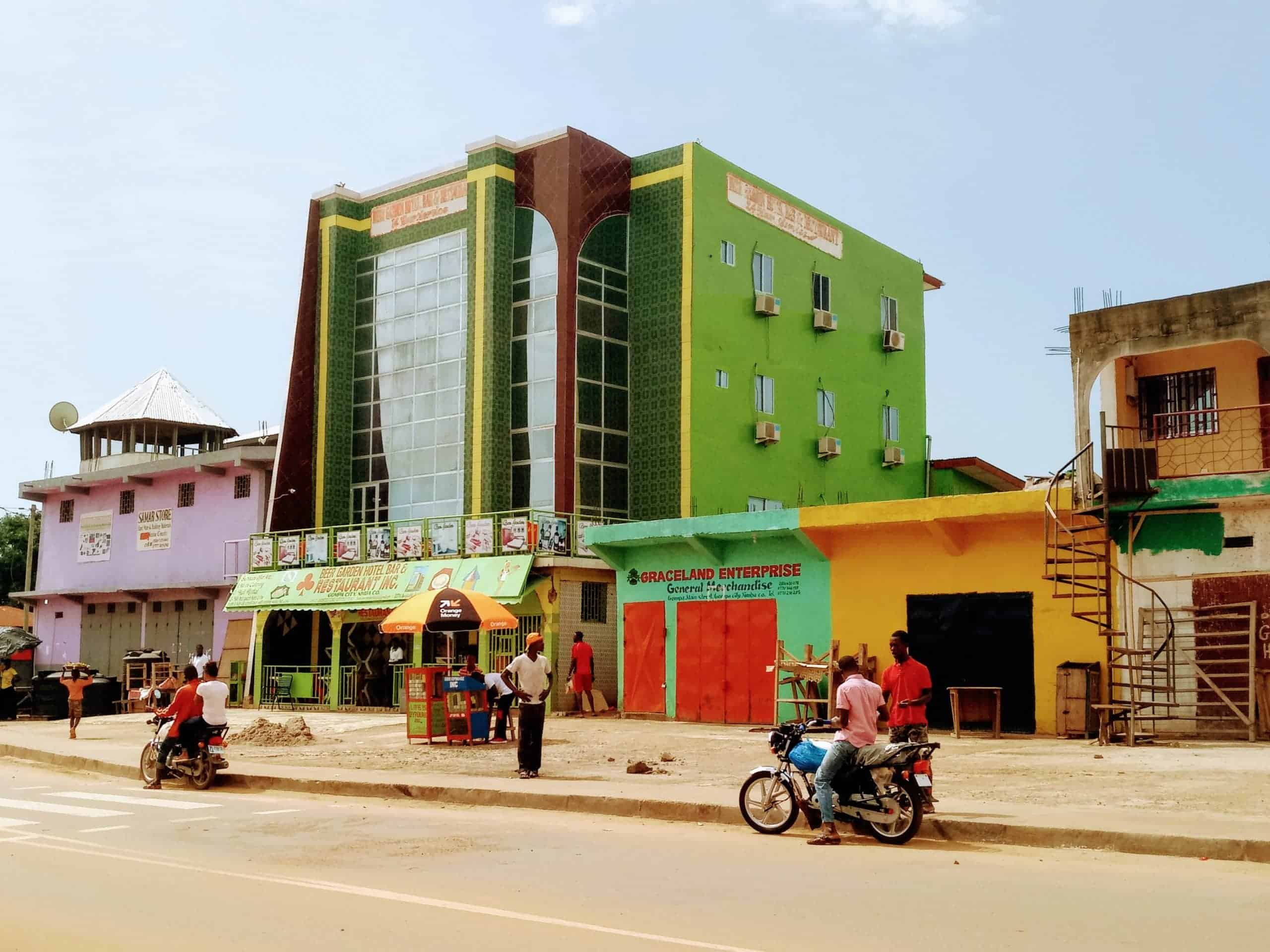 West Africa is an interesting puzzle when it comes to budget travel.
Unlike many infamously expensive destinations – think Paris or Dubai – you'll be "roughing it" in West Africa regardless of your budget.
Yet compared to reliably cheap backpacker havens like Laos, West Africa is a bit of a splurge. Let's just come out and say it: the value for money might not seem great.
But that's just one way of looking at it because it all depends on what you value.
If you care more about interesting conversations with locals and less about air-conditioned transportation, if you prize vast tracts of jungle and empty wild beaches more than having a toilet seat in your motel room, and if you crave adventure in a camping tent more than comfort, West Africa definitely won't let you down.
Though you'll never reach the absurdly low prices of Southeast Asia, for example, it IS possible to travel West Africa on a budget.
To pull it off, you'll need to embrace a particular style of travel that can be unpredictable, slow, and sometimes hilariously frustrating.
In return, you'll be welcomed into a colorful land of natural beauty, vibrant culture, and memorable interactions.
I traveled in West Africa for three months on a limited budget, moving through five countries along the coast: Senegal, Guinea, Sierra Leone, Liberia, and Côte d'Ivoire.
I spent endless hours in cozy bush taxis, stayed in the cheapest local guesthouse rooms I could find, and ate my meals in the same roadside shacks as everyone else.
While it's hard to generalize an entire region, I think many of the budget travel tips I learned in these five countries will help others looking to travel cheaply throughout much of West Africa.
See also: How to Save Money for Your Next Trip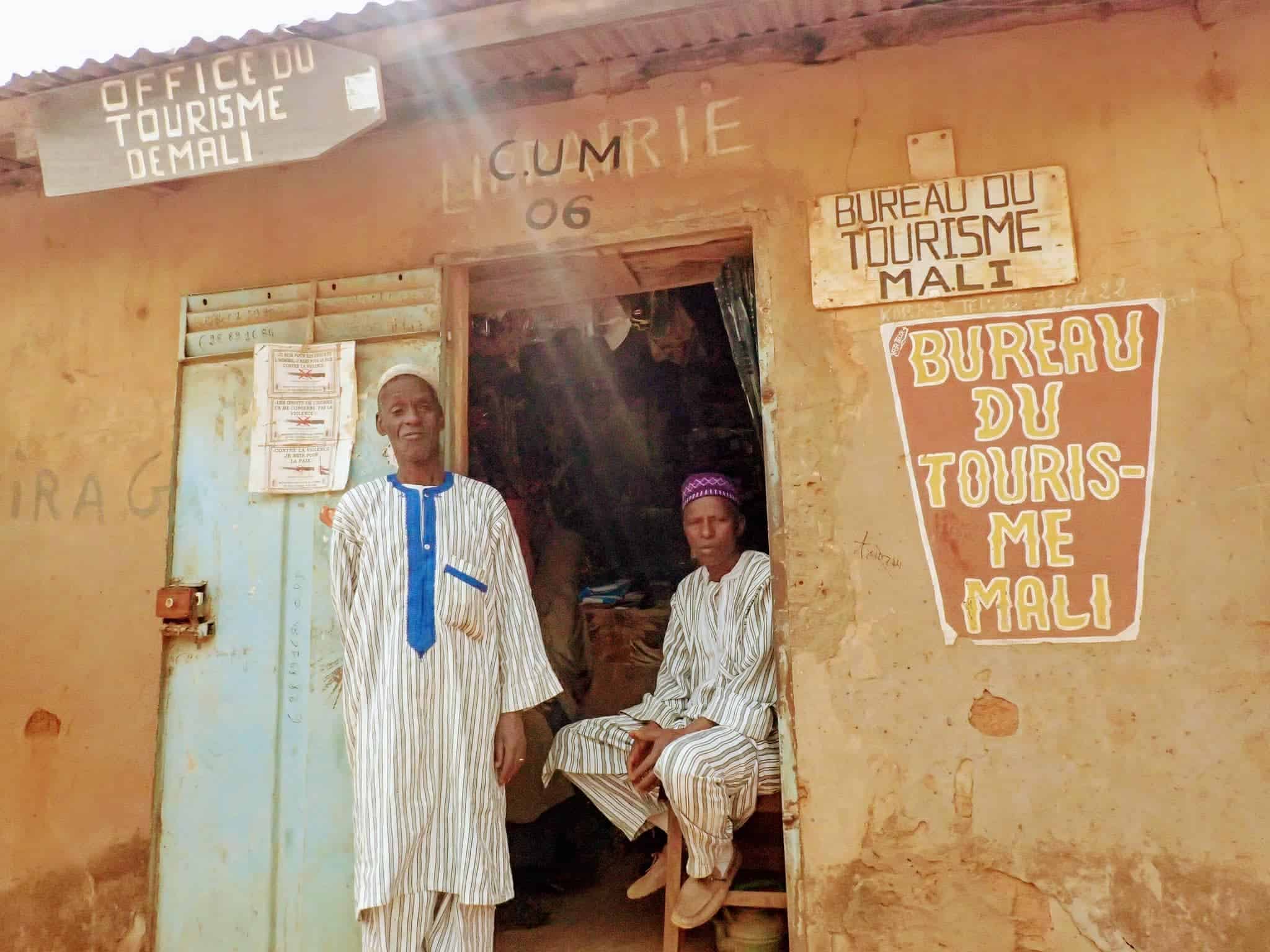 Travel independently
Some people believe the only way to see West Africa is from the back seat of a private Land Cruiser while a guide and driver take care of all the details because traveling independently is too tricky.
While this would certainly be easier, it's neither cheap nor necessary, and in my opinion, you'll miss out on most of the fun.
I traveled independently (and solo) for most of my time in West Africa, arranging my public transportation and lodging on the fly.
Though it can be tricky at times, the kind people of West Africa made it possible.
Carry yourself with an open, friendly demeanor, and locals will offer directions, recommendations, rides, pineapples, and more.
These many vibrant interactions were the highlights of my trip. That said, sometimes, it's worth hiring a guide.
First, hire a hiking guide – someone who knows the network of branching footpaths and the village chiefs – if venturing into the bush on foot.
In some national preserves, a park ranger guide is mandatory.
Second, hiring a local guide for a day can be a great way to learn about a specific area in more depth.
Finally, unless you speak a reasonable amount of French or have the patience of a saint, you'll find a guide helpful in Francophone countries like Guinea.
It's certainly possible to combine the two experiences, traveling between towns independently and then arranging guides for specific hikes or in-depth excursions on arrival.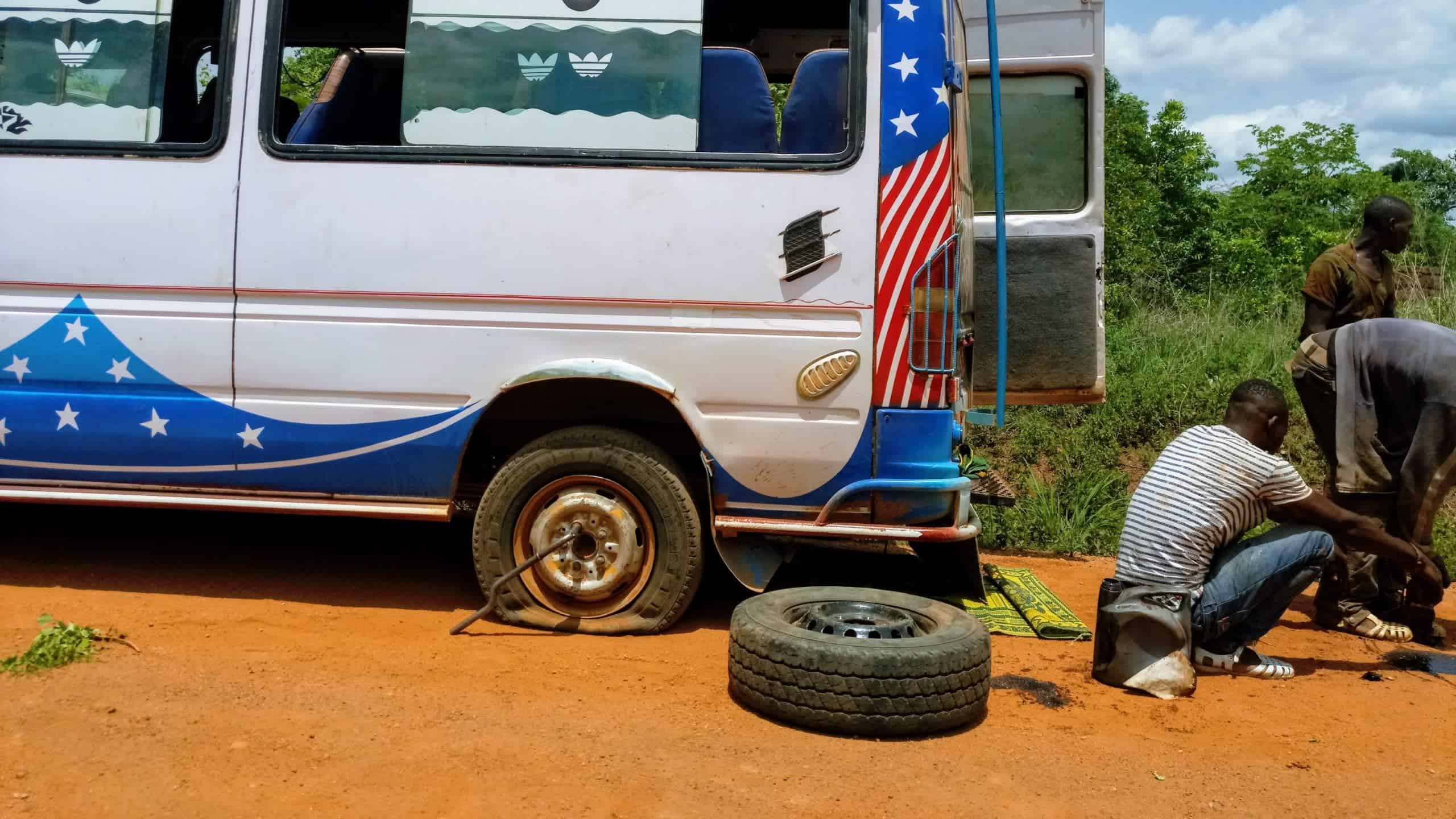 Be flexible and don't rush
West Africa refuses to be rushed or overscheduled.
If you try too hard, the travel gods will conspire to make a hilarious disaster of your trip until you've fully understood the concept of "Africa time."
I once gathered opinions in Liberia about how long the day's bush taxi journey would take and received answers ranging from "a few hours" to "tomorrow morning" (the latter was closest).
Especially if traveling independently on a budget, you're at the mercy of the unpredictable public transport system, the bad roads, and the fluid schedules of those you're attempting to coordinate with.
If you want to get the most out of West Africa on a budget and see more than just the capital city and surrounding towns, allow two weeks for a single country itinerary. Three would be better.
It's not the place for whirlwind checklist-style travel. If possible, arrive with a rough plan but be flexible with how many days you'll spend in each area.
Many of the attractions in West Africa are impossible to book online, so prepare to show up and make arrangements on arrival.
There are a few exceptions: some nature preserves require booking via email or phone, and the more established hiking guides prefer to make arrangements in advance.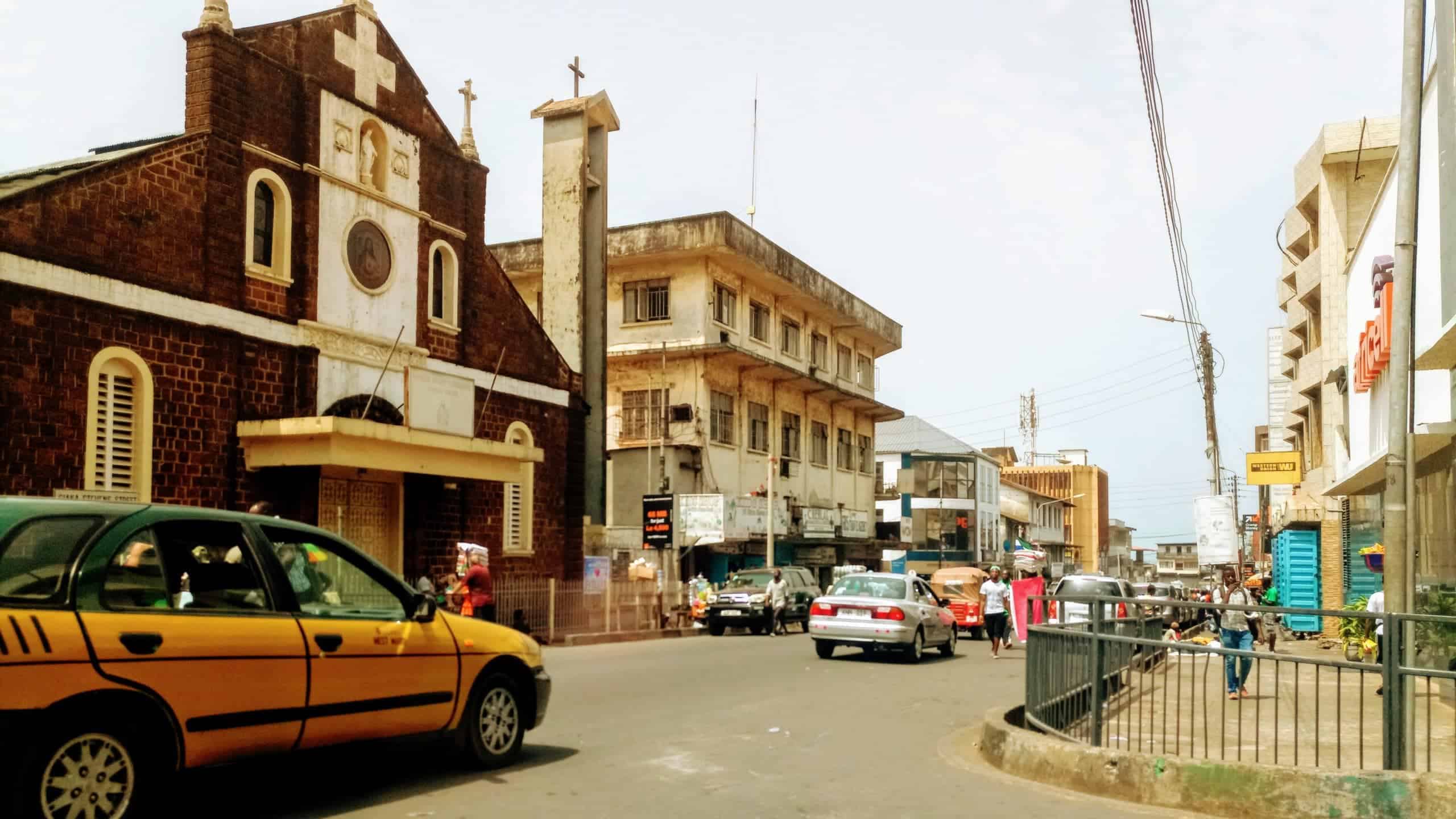 Venture outside the capital cities and beach resorts
Capital cities in West Africa are unlike anywhere else in the region. Their names roll off the tongue with exotic allure: Dakar, Abidjan, Conakry.
Within each country, they are the economic powerhouse, the center of cultural progress, and home to growing affluent families challenging the unhelpful perception that all Africans are poor.
It's hard to feel you've fully experienced a West African country until you've experienced its capital city. They can also be sprawling, gritty, chaotic, and impersonal.
Paradoxically, even though most foreigners are drawn to their familiar comforts, they are the only places I ever worried about theft and safety.
For the budget traveler, they are a significant hit to the wallet, with expensive hotels (mid-range might start around $70) and mandatory taxi rides to get between sprawling neighborhoods.
For budget travelers (and any travelers really) in West Africa, I recommend limiting your time in the capital city to just a couple of days.
Resist the temptation to linger for the foreigner-friendly restaurants and well-stocked grocery stores – you probably have those at home anyway – and head inland to explore the rest of the country.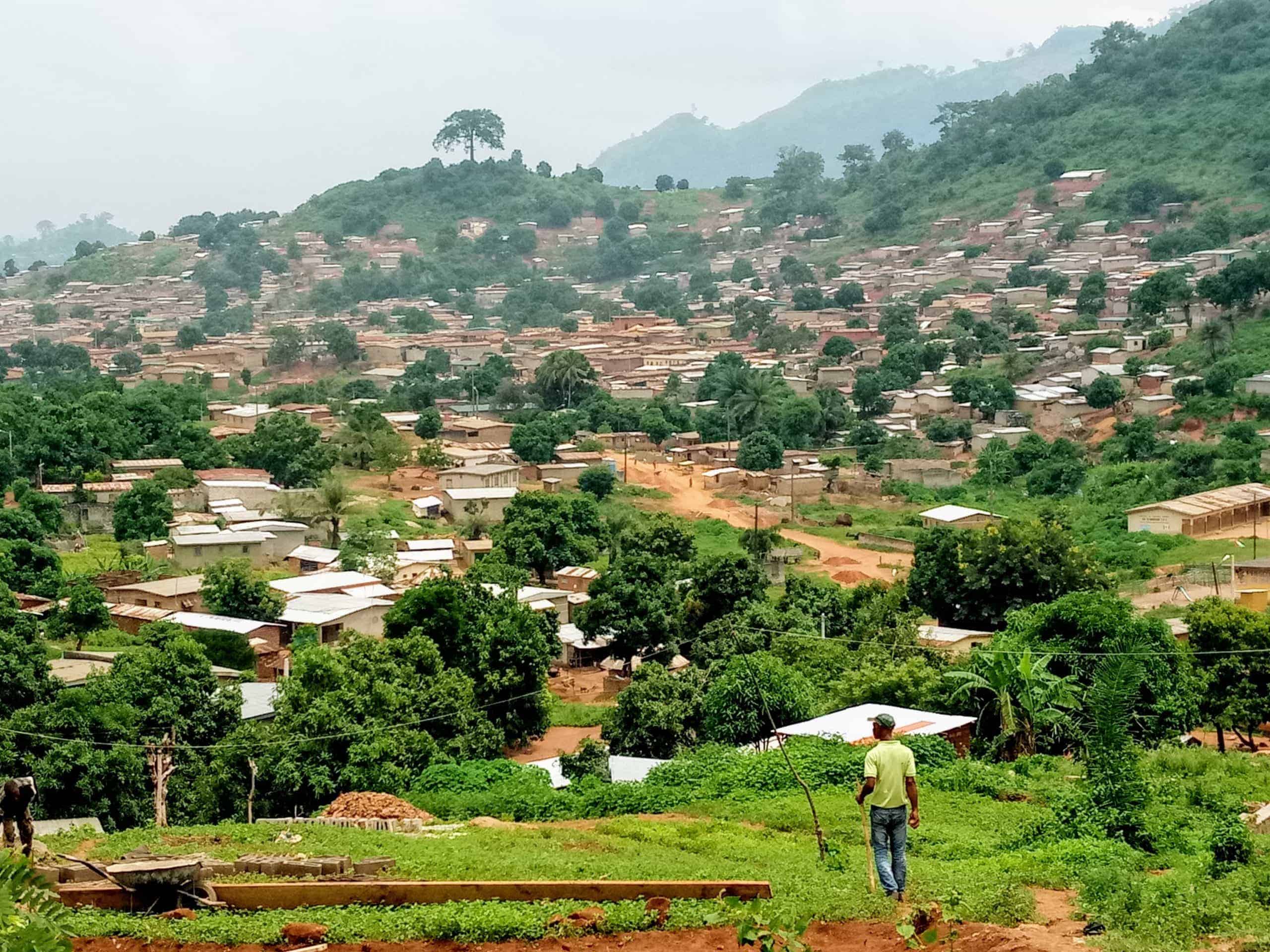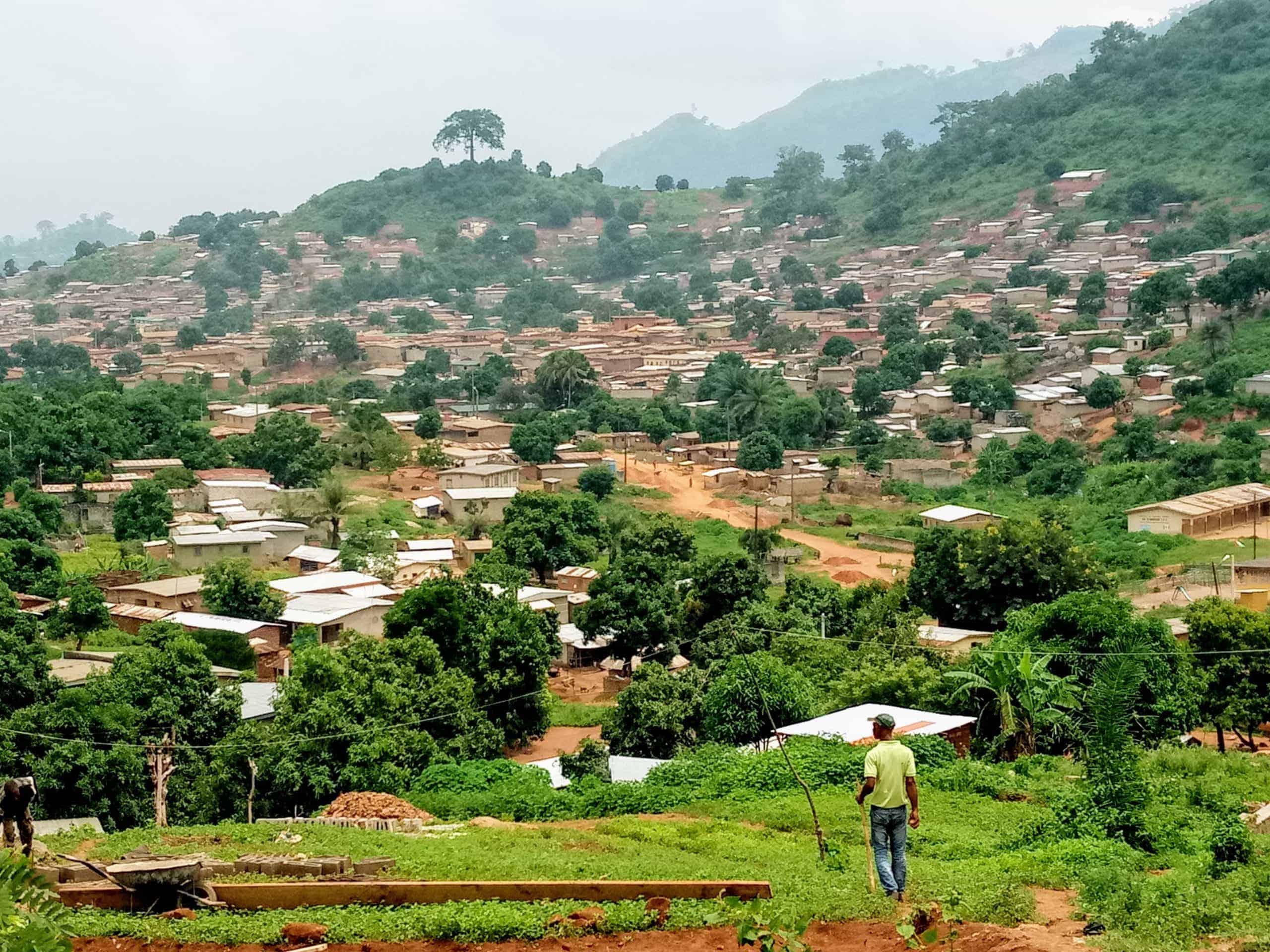 One word of caution to penny-pinching travelers: in capital cities, despite the expensive hotel rates, it's worth shelling out for a place where you'll feel comfortable and making a booking in advance.
The big cities of West Africa are the only places in the region that have "bad neighborhoods," over-saturated with down-on-their-luck young men seeking relief from rural poverty.
Though you're unlikely to be hurt, it's not unheard of to be robbed in these areas after dark.
Just pick a mid-range hotel in a foreigner-friendly neighborhood, and you'll have no trouble.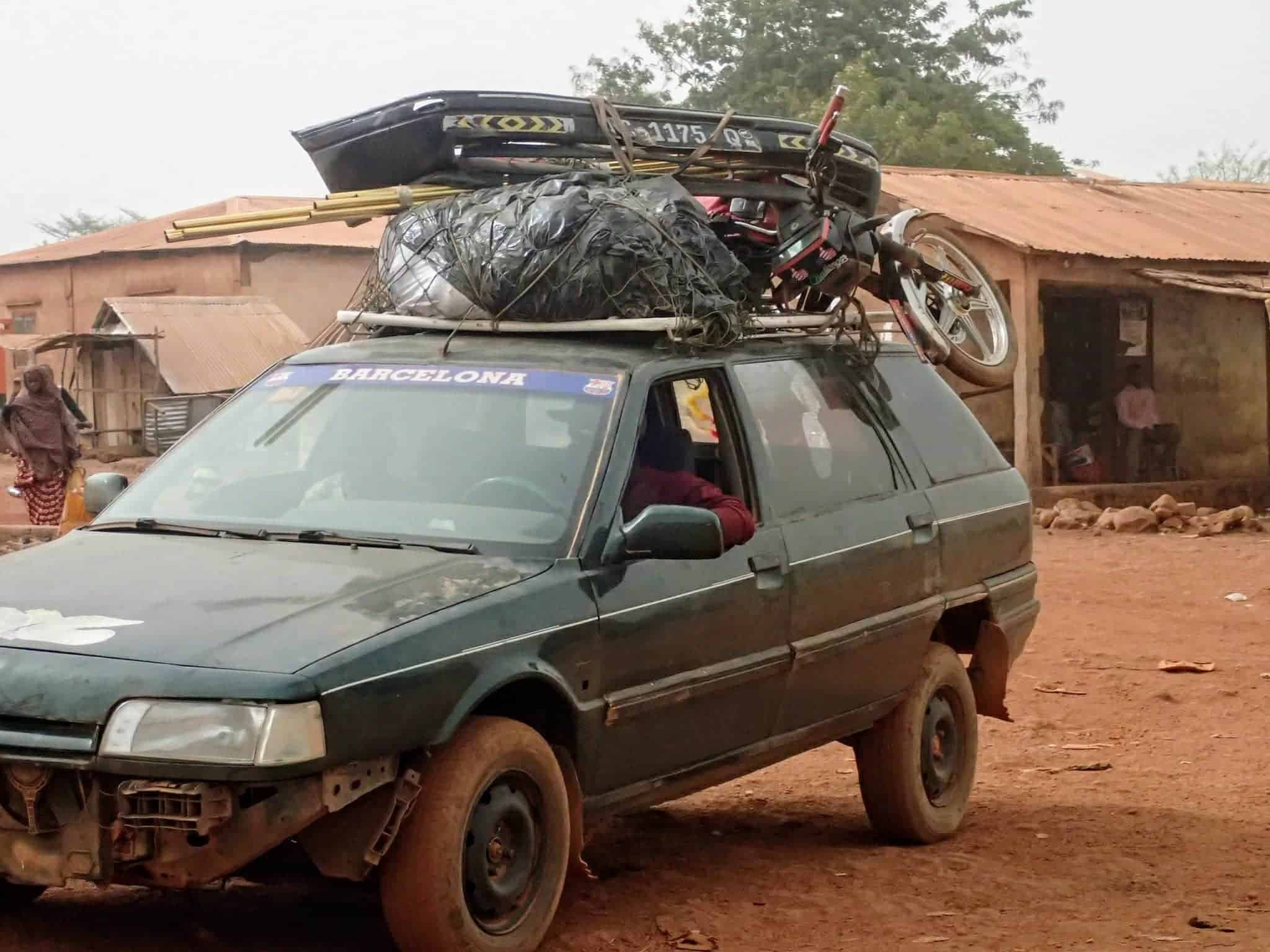 Get used to bush taxis and moto-taxis
Buses aren't a thing in much of West Africa, aside from a handful of well-traveled routes in countries like Côte d'Ivoire with more developed infrastructure.
Bush Taxis
Instead, locals and visitors alike take part in the organized chaos of the bush taxi system.
A bush taxi – also known as a shared taxi, taxi brousse, sept place – is a car.
Usually, it's a rather shabby car; you might need to reach through the open window to pull the door handle at the journey's end.
They gather at taxi parks on the main roads through town, each with a designated route for the day, and they leave when full: two people in the front passenger seat and at least four per row of three seats.
Bush taxis are cozy and sometimes quite uncomfortable.
They can also lead to the most amazing conversations with the people whose elbows are in your ribs. I am still in touch with one Sierra Leonean, who I met in a West African bush taxi.
Since the only alternative is to hire a private car and driver, bush taxis will save you money as a budget traveler.
The rates are fixed for each route, and no one ever attempted to overcharge me (if concerned, ask the locals what they're paying).
If they're in the mood to apply a "foreigner tax," it will be an arbitrary fee charged for your luggage, which is negotiable, especially if your luggage is small.
Motorbike Taxis
Within towns or on rarely traveled longer routes, a motorbike taxi is your typical option.
They're more expensive than cars, but the rates are generally negotiable. They can be dangerous, so try to avoid taking them on faster, paved roads.
Very occasionally, they might have a helmet available if you ask. Choose someone you feel comfortable with, as you'll be pretty cozy together on the bike.
Typically older men are less aggressive drivers and a more comfortable choice for female travelers (you won't find any female drivers).
If you anticipate taking a lot of motorbike taxis, consider bringing an AXE backpack by VikingBags.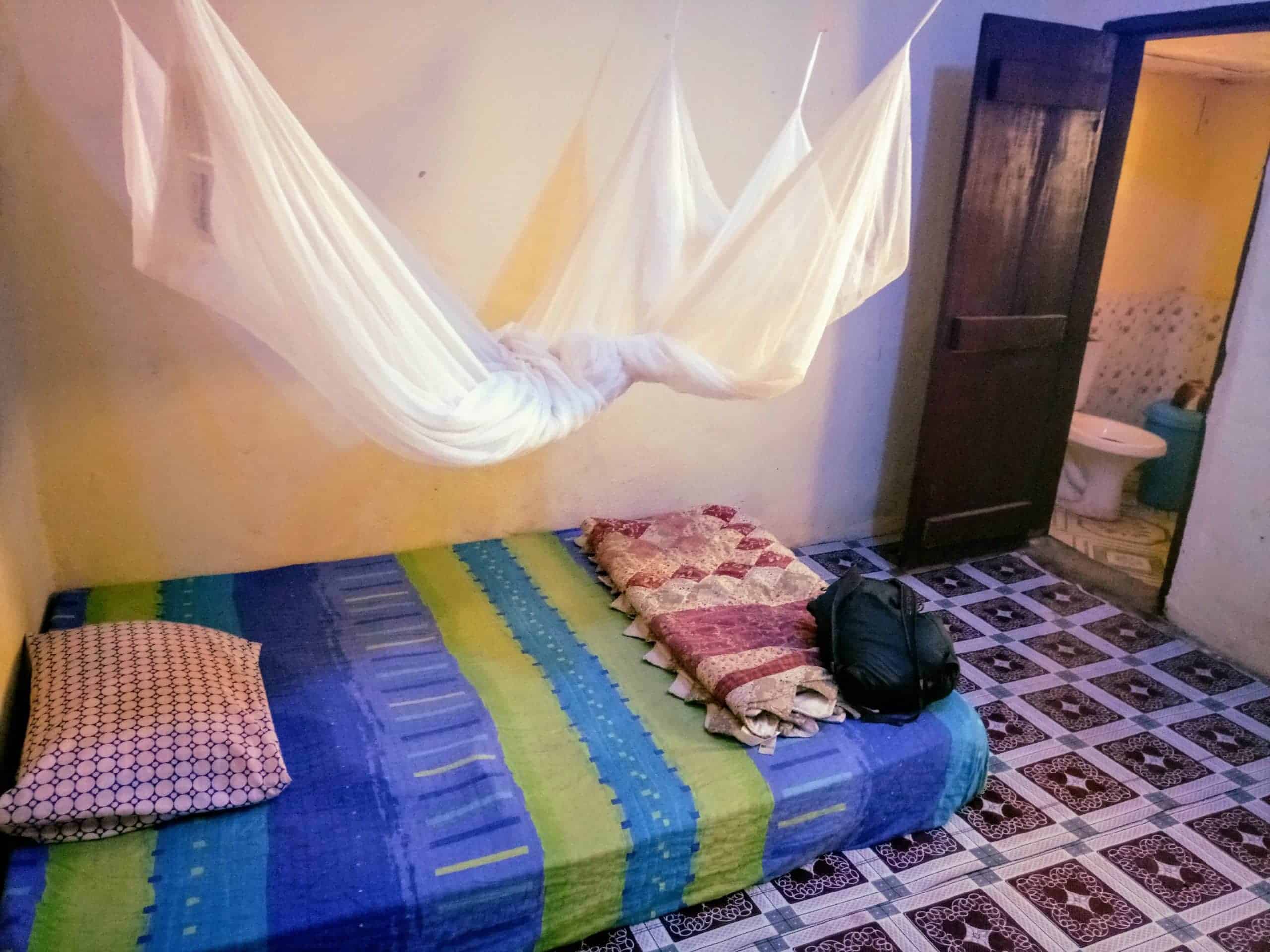 Stay in local guesthouses
In the capital cities and beach resort areas of West Africa, you can research and book hotels online. Some of these are mid-range or even budget accommodation.
But in the rest of the country where tourism is low, you'll need to stay where the local travelers stay.
Even in areas with tourist accommodation, learning to seek out these hidden spots will save you money.
Many of the cheap local guesthouses have zero online presence.
You can't make a reservation, and you probably can't even find them on Google Maps or Maps.me (though the latter is a better bet).
Instead, find them by exiting your shared taxi and asking anyone – the driver, your fellow passengers, a moto-taxi driver, a friendly-looking stranger – where you can find a good cheap guesthouse.
Quality varies, but my requirements were: I felt comfortable there, and the door locked.
Nice touches:
a mosquito net (optional since I had a tent)
a fan
Unexpected and often lacking:
running water
a toilet seat
uninterrupted electricity
This type of accommodation ranges from around $10 – $25 per night in the countries I traveled to.
These small family-run guesthouses were another great source of conversations, ranked just after bush taxis in terms of an opportunity to meet locals.
They don't see many foreigners and are often quite interested in chatting with one.
See also: How to Find a Cheap Place to Stay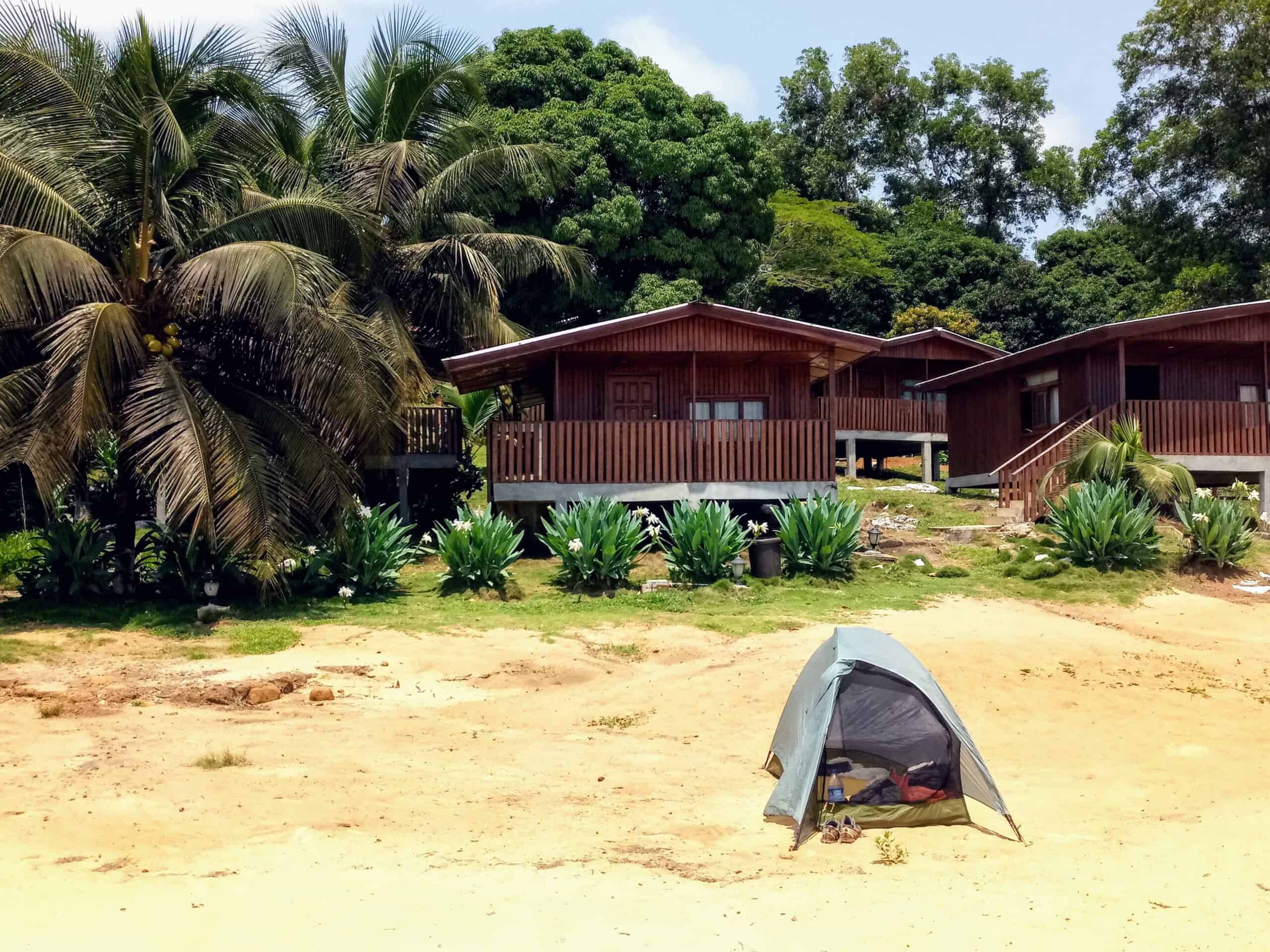 Bring a small tent
If you have room in your luggage, a small backpacking tent with mesh inner can save money in several ways.
First, it gives you the flexibility to choose a cheaper guesthouse with no mosquito net without subjecting yourself to malarial bites all night long (a real risk – I got malaria during my trip).
I've pitched my tent inside plenty of cheap motel rooms.
Second, you might find a hotel that allows camping for much lower rates in the more expensive resort areas.
In Robertsport, Liberia, I stayed at a nice lodge that offered cabins starting at $100 per night.
I camped on their beach in my tent, with access to their bathroom and showers, for $5 per night.
For security reasons, don't camp on beaches near cities unless it's under the watch of a specific hotel.
Third, camping is often possible at nature preserves, such as Gola Rainforest in Sierra Leone.
You might be able to camp near the main lodge for a cheaper rate or book a longer overnight walk in the forest.
A tent will save you money and open up possibilities for exploring the preserves more deeply.
Ideally, your tent would be freestanding (so you can pitch it on a hard surface), have a mostly mesh inner (for ventilation on hot nights), and a rainfly for those tropical downpours.
You won't need a sleeping bag thanks to the hot climate (unless venturing into the mountains, in which case consider a metallic emergency bivy as a compromise). A silk sleeping bag liner would be perfect.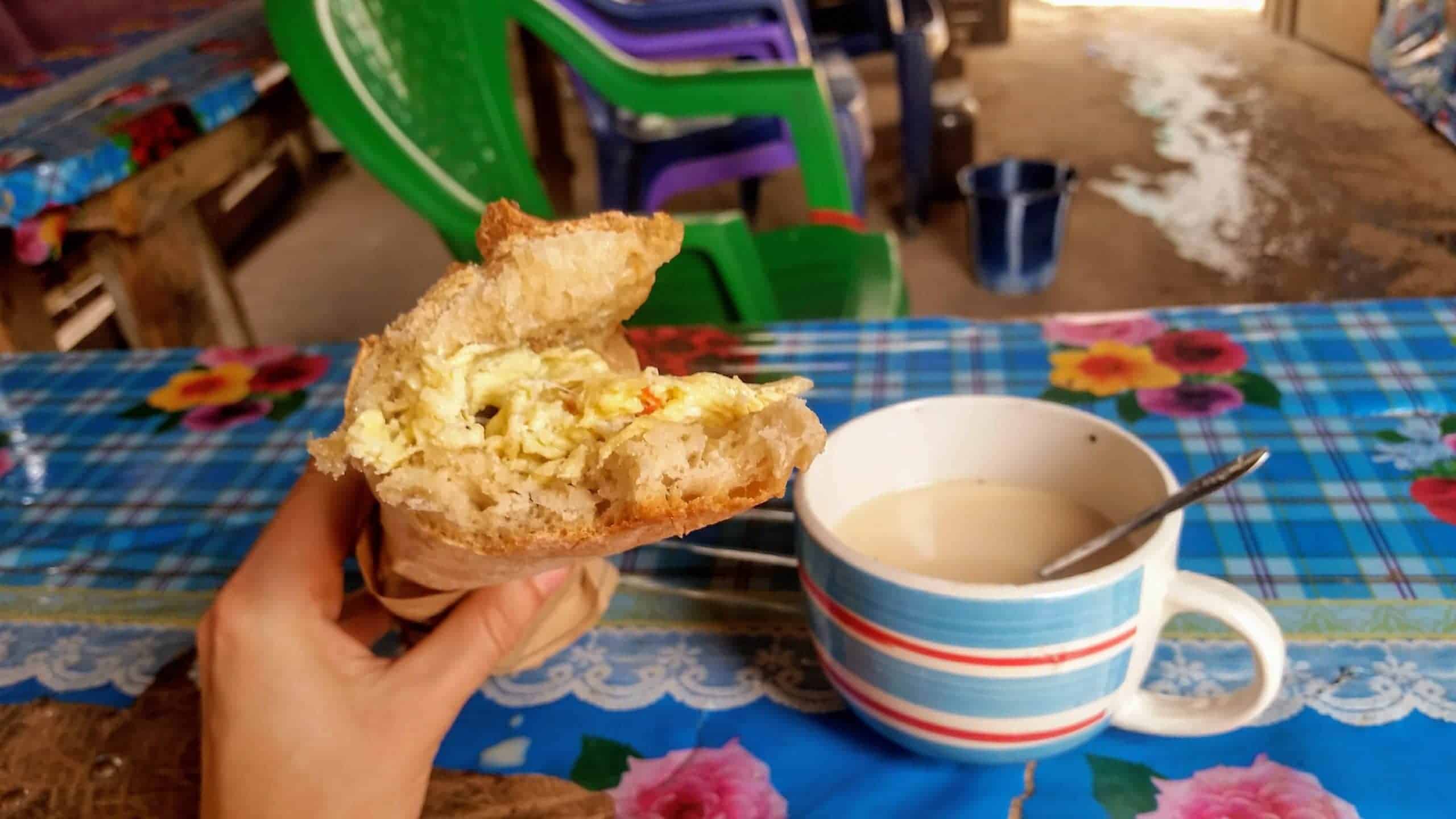 Eat what the locals eat
If you're traveling outside the capital cities or resort areas, you don't have other options.
You'll eat your meals in the same roadside stalls and restaurants as the locals.
Cuisine varies by country, but vegetarian meals like rice and beans are cheaper than meat (especially chicken).
Egg sandwiches, sometimes called omelets, are filling and sometimes more appealing than a super-spicy heap of rice and sauce.
If you're not good with spicy food, ask for "small pepper" or local equivalent because the sauces in West Africa can be scorching.
Coffee with sweetened condensed milk is easy to find in some countries, while the delicious and leisurely ritual of attaya (Senegalese Tea) is common in others.
Mangoes and groundnuts (similar to peanuts) make great snacks and are easy to buy from vendors on the street.
Ovaltine and milk powder can add protein to a budget traveler's diet.
In larger towns, I recommend buying a jar of peanut butter to bring to more rural areas, where you can add it to cookies or baguettes.
The local light beers can be very appealing in hot weather, but indulging in a couple will double the cost of your meal.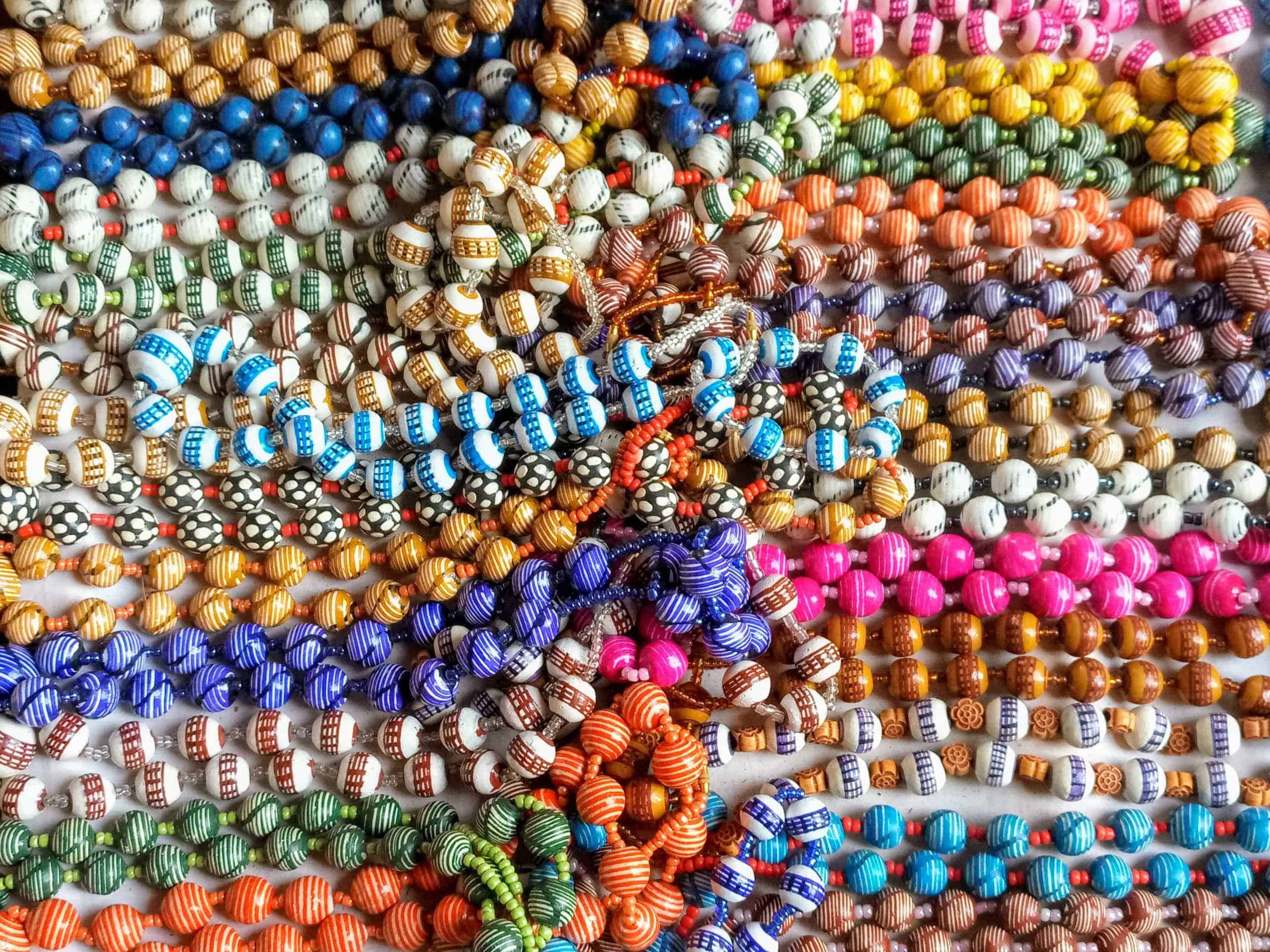 Haggle confidently but kindly
Haggling culture is alive and well in West Africa. In most areas, it doesn't feel like the aggressive game of "overcharge the tourist" that you'll find in some backpacker havens; the locals haggle too in West Africa.
But it's certainly expected that people wealthy enough to travel won't mind chipping in a little extra to the local economy.
Times when it's reasonable to haggle:
motorbike taxi fares
food or other goods sold in markets
souvenir shops in tourist areas (especially this last one)
Times when it's not expected to haggle:
bush taxi tickets
meals in restaurants
buying snacks from the women or kids on the street when their prices are already low
I found that haggling playfully, with a smile or laugh and a little time spent in conversation, often worked best and kept everyone happy.
Remember that vendors are just trying to make a living, and to them, you seem unfathomably rich no matter how small your budget may be.
Consider that if someone doesn't budge on their rate, they may have quoted a fair price to start.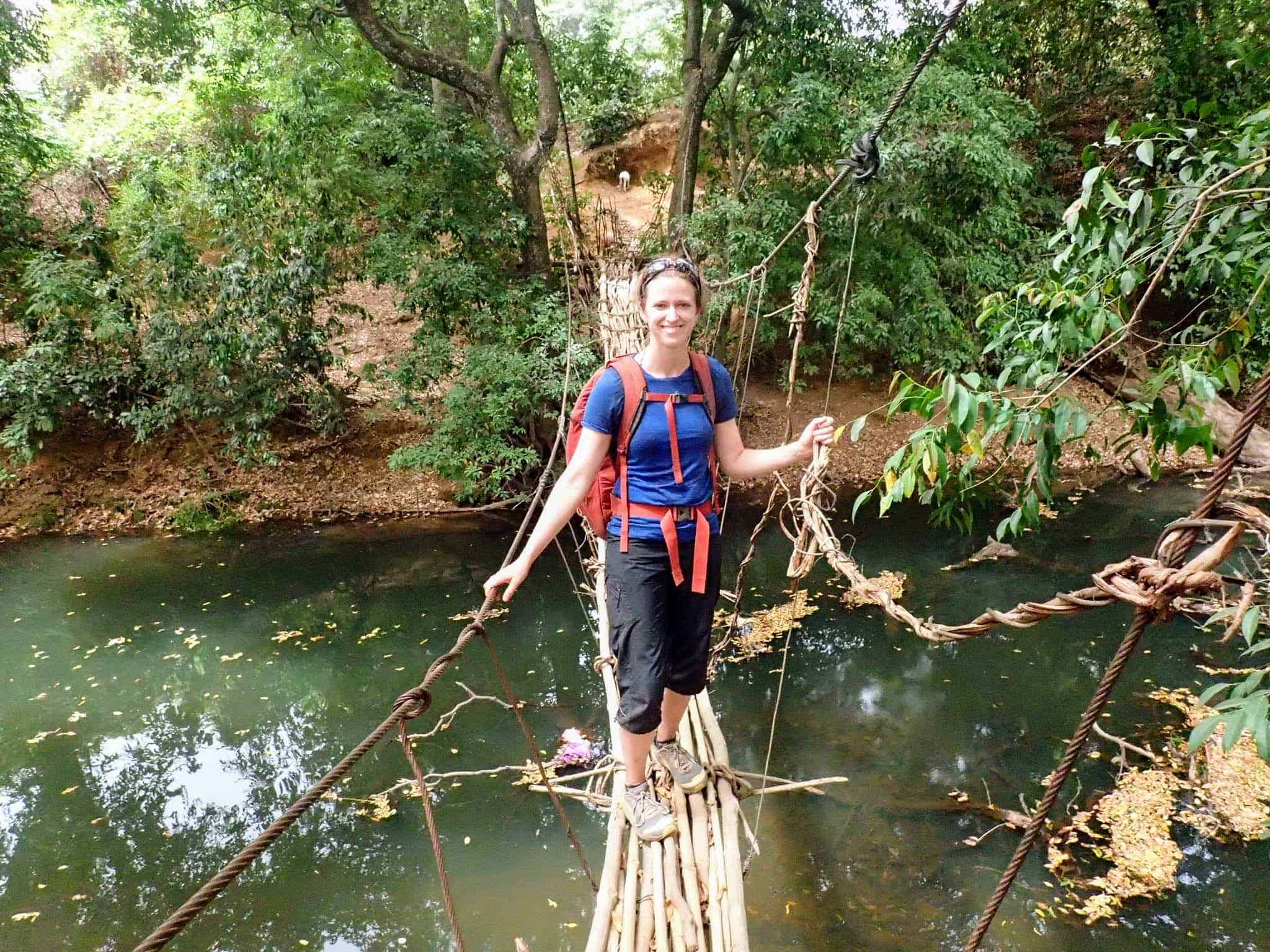 Pack light
West Africa is not the kind of place to be trailing a roller bag behind you, especially not when traveling on a budget.
West Africa is the place for a backpack; ideally, carry-on size packed as lightly as possible.
Your pack will be strapped to the roof of taxis, wedged in your lap, balanced on the handlebars of motorbike taxis, and carried on your back as you search for that perfect budget guesthouse.
Packing light keeps you flexible, independent, and better able to haggle your way out of any excess luggage charges.
Stick with a few sets of comfortable and lightweight clothes, plus basic Africa travel essentials like water purification, a power bank, and plenty of mosquito repellent.
Keep it simple and functional; you'll be too busy exploring to use all that other stuff anyway.
See also: Guide to Buying a Backpack
General West Africa Budget Travel Tips
There's a lot to consider when preparing for a trip to West Africa. Here are a few essential travel tips that anyone, regardless of budget, should consider.
Health – Make sure your vaccines are up to date, take malaria precautions and prophylactics, don't drink unbottled water without purifying it, don't eat cooked food that's been sitting out all day.
Money – Don't count on ATMs; they're rare and often broken. Bring cash in Euros or US dollars to change to local currency (for Liberia, bring only dollars).
Bills should be $50 or $100, newish, and in excellent condition. Wear your stash in a money belt or pocket underwear.
Cultural tips – Eat, give, and receive things only with your right hand. Greet everyone before moving forward with a question or request. Smile and shake hands.
Hospitality is valued, so don't be afraid to accept a kind gesture. If the person seems quite poor, you can offer a kind gesture in return, but don't minimize their hospitality.
Dress – People dress beautifully in West Africa. There's no avoiding looking shabby by comparison, but try to keep clothes clean and tidy (no easy task).
It would be culturally sensitive for both men and women to cover their knees and above, and sometimes also shoulders, though this is truer in the predominantly Islamic countries.
Language – Depending on the country, French or English will be spoken by the educated. Don't expect to understand everyone, though, especially in rural areas, where local languages are used almost exclusively.
Safety – The usual precautions: don't wear lots of jewelry or flaunt expensive electronics. Keep your phone tucked away safely in crowded areas.
Don't walk at night in unknown neighborhoods in larger towns and cities.
Most countries are currently politically stable but check before planning a trip.
Most people who've traveled in West Africa feel the government travel advice of countries like the US is overly alarmist in terms of safety and security.
Female travelers – West Africa is as safe as anywhere in terms of physical risk, and degrading street harassment is nearly nonexistent.
However, the numerous marriage proposals, occasional blatant proposition, and endless questions about your marital status might get old.
Requests – People will ask you for money. People will try to "make friends" because a foreign friend is a valuable asset.
This is natural and inoffensive in the local culture, so try not to let it get you down. It's fine to say no politely.
Photography – As in most places, people dislike having close-up pictures taken without their permission.
I believe it's harmful to spread "poverty porn" – pictures of poor and unhappy-looking people, especially with a foreign tourist as the centerpiece.
Kids often love having their pictures taken and seeing themselves on the camera screen, but you might choose not to post these pictures online so as not to spread this unhelpful stereotype.
I hope these tips have convinced you that it's possible, and even very rewarding, to travel West Africa on a budget.
If you venture outside the big cities, a small budget can open the door to all kinds of memorable interactions and experiences.
If you go with an open mind and heart, you may learn as much about yourself and your own culture as you do about Sierra Leone or Senegal.
Thoughtful travel in West Africa will probably remain a part of you long after you've returned home.
When it comes to getting value for your money while traveling, it doesn't get much better than that.
Alissa loves wide open spaces, thoughtful travel, and human-powered adventure in the great outdoors. She shares what she's learned from years of travel and adventure, often solo and in off-beat destinations, at exploringwild.com. Visit her there, on Twitter, or on Facebook.
Planning a trip? Go Backpacking recommends: