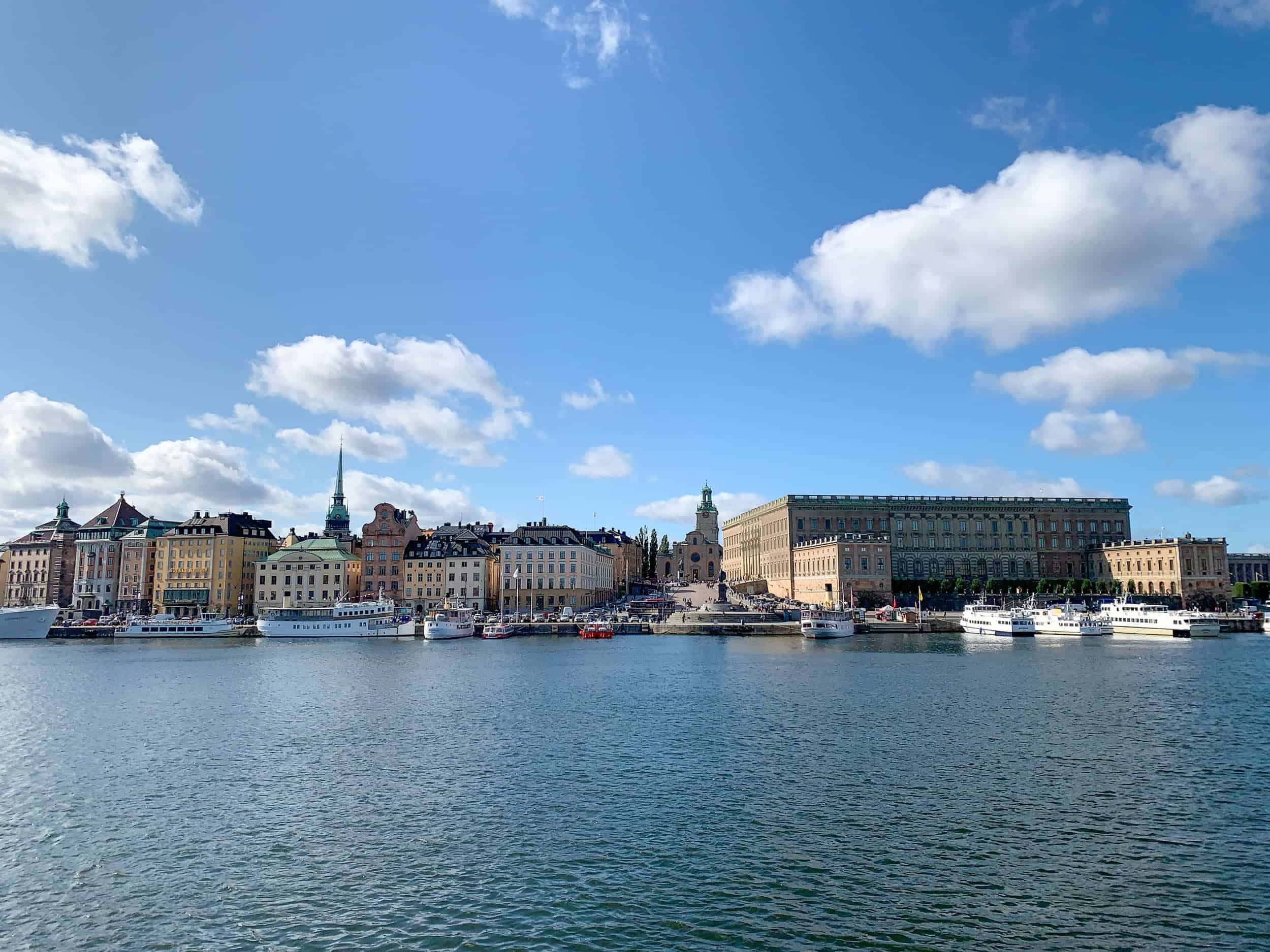 The best things to do in Stockholm include visiting a centuries-old wooden warship, royal palaces and exploring the Old Town on foot.
I'd wanted to visit Stockholm for years; however, I always heard how expensive it is to travel in Sweden.
When it was announced the 2019 Adventure Travel World Summit would be in Gothenburg, Sweden's second-largest city, I decided it was my time to go.
I used credit card points to fly premium economy for free with Norwegian from Austin to London and then London to Stockholm to keep my costs down.
A four-bed dorm at City Backpacker's Hostel was $30 per night, so $120 total for my four-night stay.
It wasn't the cheapest bed in the world, but it was less than the cost in many popular US and European cities.
I also saved money on sightseeing with the Stockholm Pass, which I was provided for free by the local tourism office to help me see as much of the city as possible.
Had they not offered it, I still would've bought the pass as it's designed to save you money.
It also saves you time entering places that charge admission as you don't have to pay individually every time. The more places you visit, the higher the savings.
Now that you know how I kept my costs down, let's dive into the best things to do in Stockholm.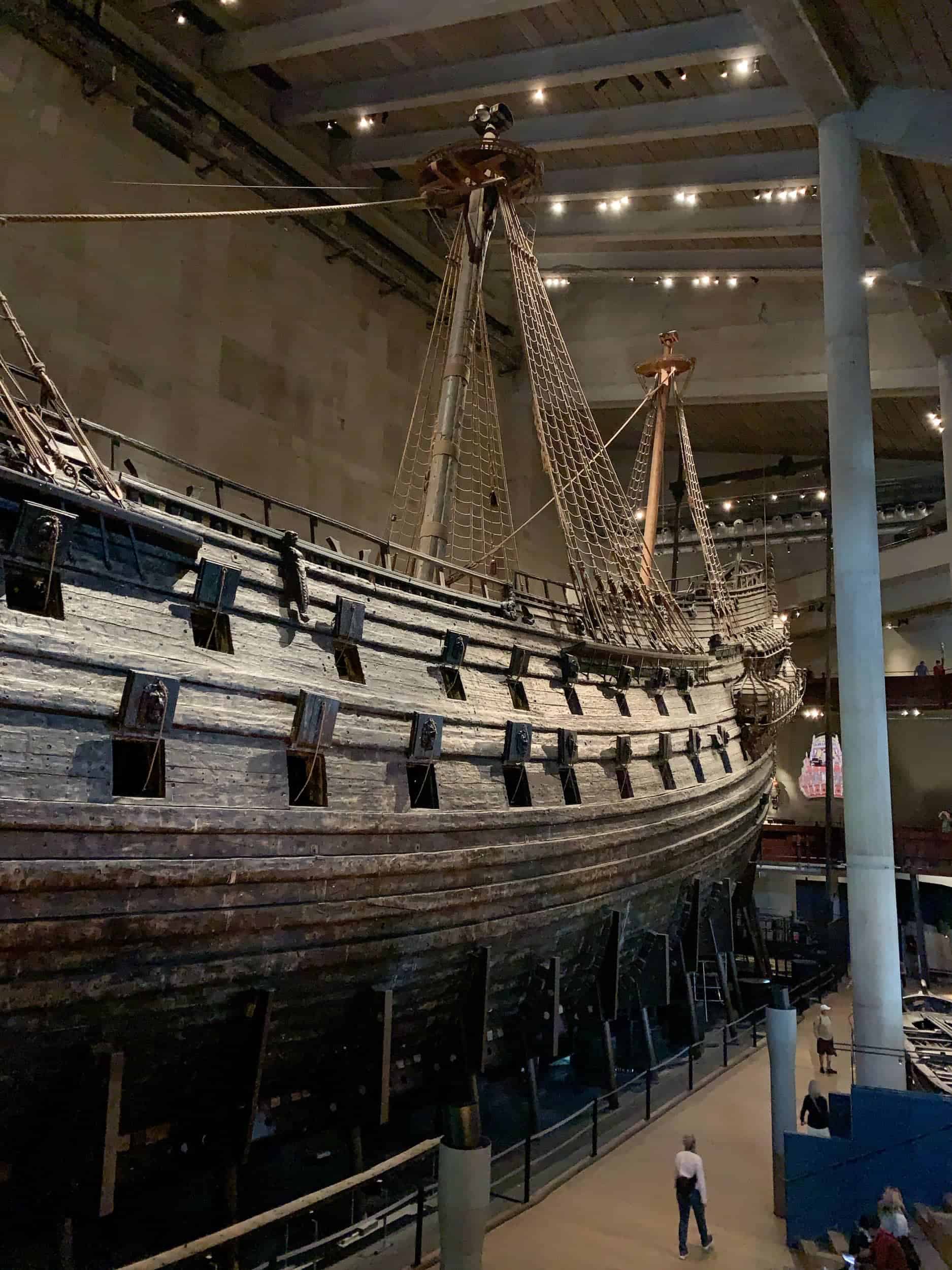 Museums
Stockholm has a surprisingly large number of museums if you include palaces in this category (which I do).
I fought jetlag to visit as many as possible but still missed a few of the biggies. You could easily spend a few days just visiting museums if that's your thing.
If not, I highly recommend visiting the Vasa Museum, which is the most visited museum in all of Scandinavia.
1. Vasa Museum
The Vasa was a 17th-century wooden warship built in Stockholm that sank its first day at sea.
Over 300 years later, in 1961, it was miraculously raised from the seabed due to an incredible feat of engineering and divers willing to risk their lives.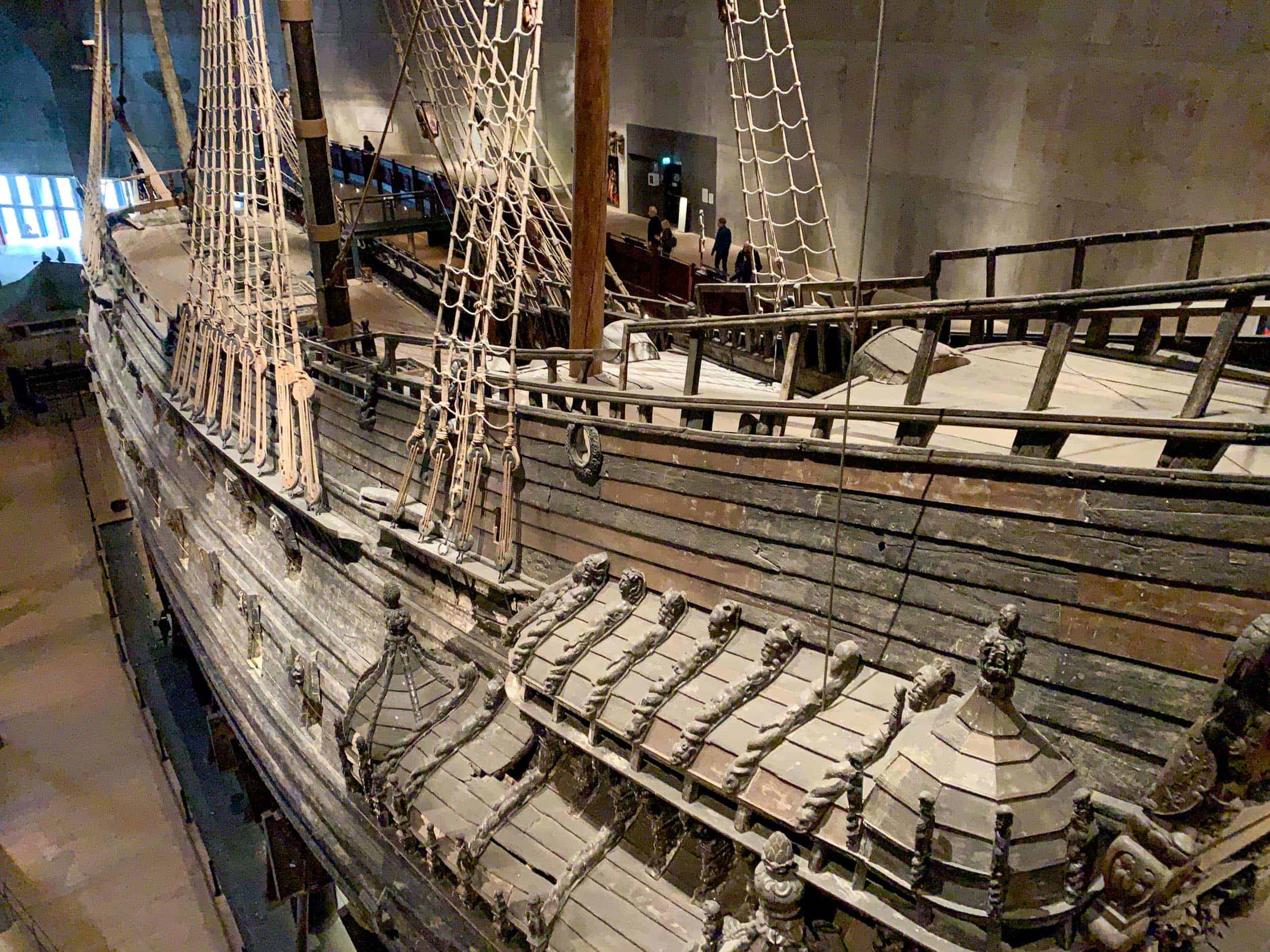 Over 50 years, the vessel has been restored to its former glory.
An incredible amount of research has gone into the restoration, including which pigments were available at the time to paint the exterior.
A scale model shows how beautiful it must've looked when it set sail.
While you can't walk on the ship itself, the multi-level museum allows you numerous vantage points from the boat's bottom to views looking down on the main deck.
I've been to countless museums around the world, and the Vasa Museum is one-of-a-kind.
Admission included in Stockholm Pass. Address: Galärvarvsvägen 14, Stockholm. vasamuseet.se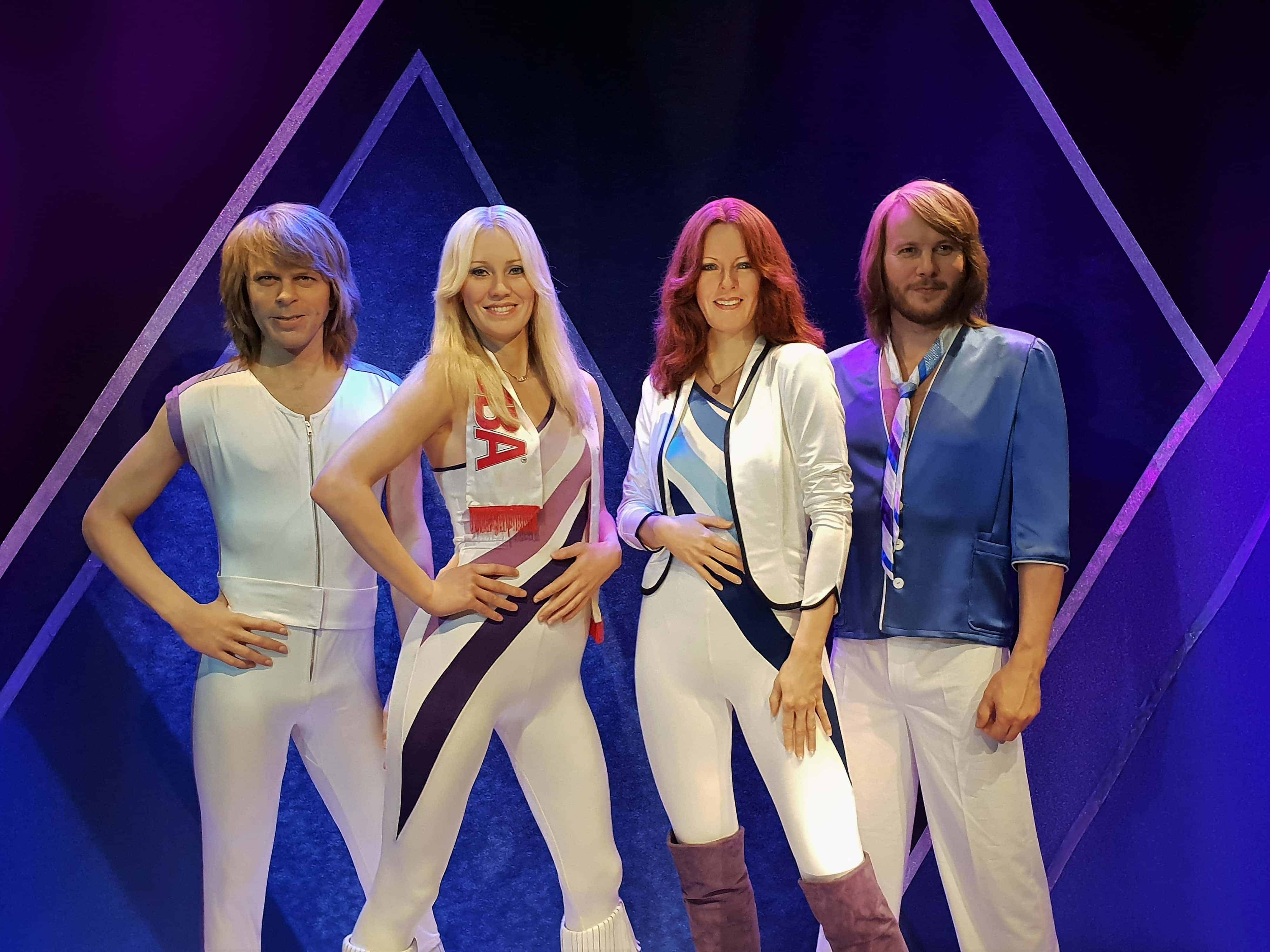 2. ABBA The Museum
Fans of the Swedish pop band ABBA will want to head to ABBA The Museum, which features a collection of the group's memorabilia.
The group is so popular, the museum also features an integrated hotel, complete with a bar and restaurant, in case you want to immerse yourself in the world of ABBA fully.
One of the women I met during my conference stayed at this hotel and said she enjoyed the experience. As for me, this is one of the museums I didn't make it to in my limited time.
Address: Djurgårdsvägen 68, Stockholm. abbathemuseum.com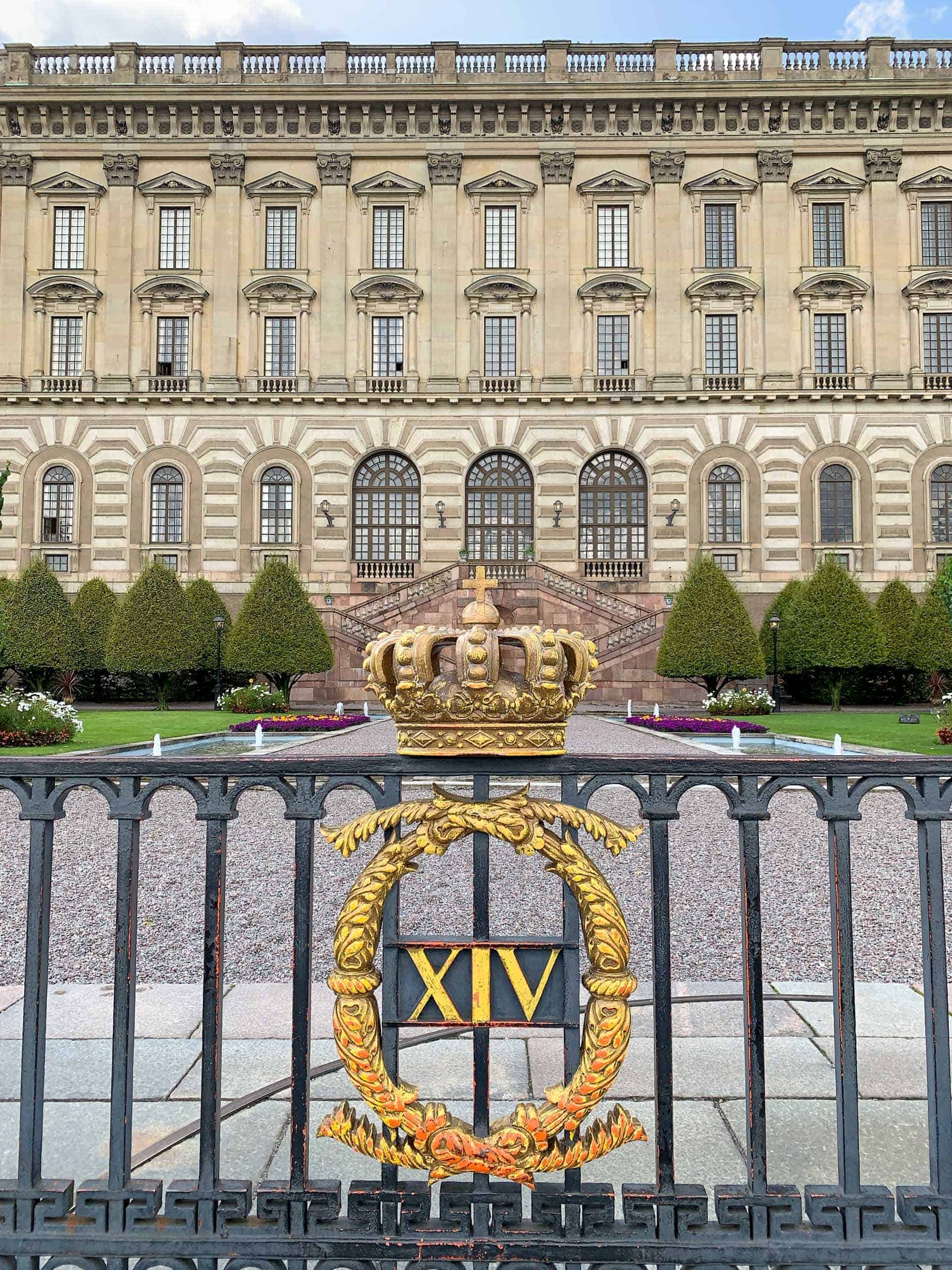 3. Royal Palace
The 600-room Royal Palace occupies a commanding presence on the edge of Gamla Stan, Stockholm's Old Town.
The palace is one of Europe's largest and the official residence of His Majesty the King of Sweden.
It's open to the public and still in use today for formal events.
The Royal Apartments are an excellent place to start, as you can pass through one opulently decorated room after another.
The palace also features three museums: the Treasury, the Tre Kronor Museum, which tells the palace's history, and the Museum of Antiquities.
And there's a daily changing of the guard ceremony, too.
I only visited the Royal Apartments in the interest of time and saved the rest for another visit.
Admission included in Stockholm Pass. Address: Slottsbacken 1, Stockholm. kungligaslotten.se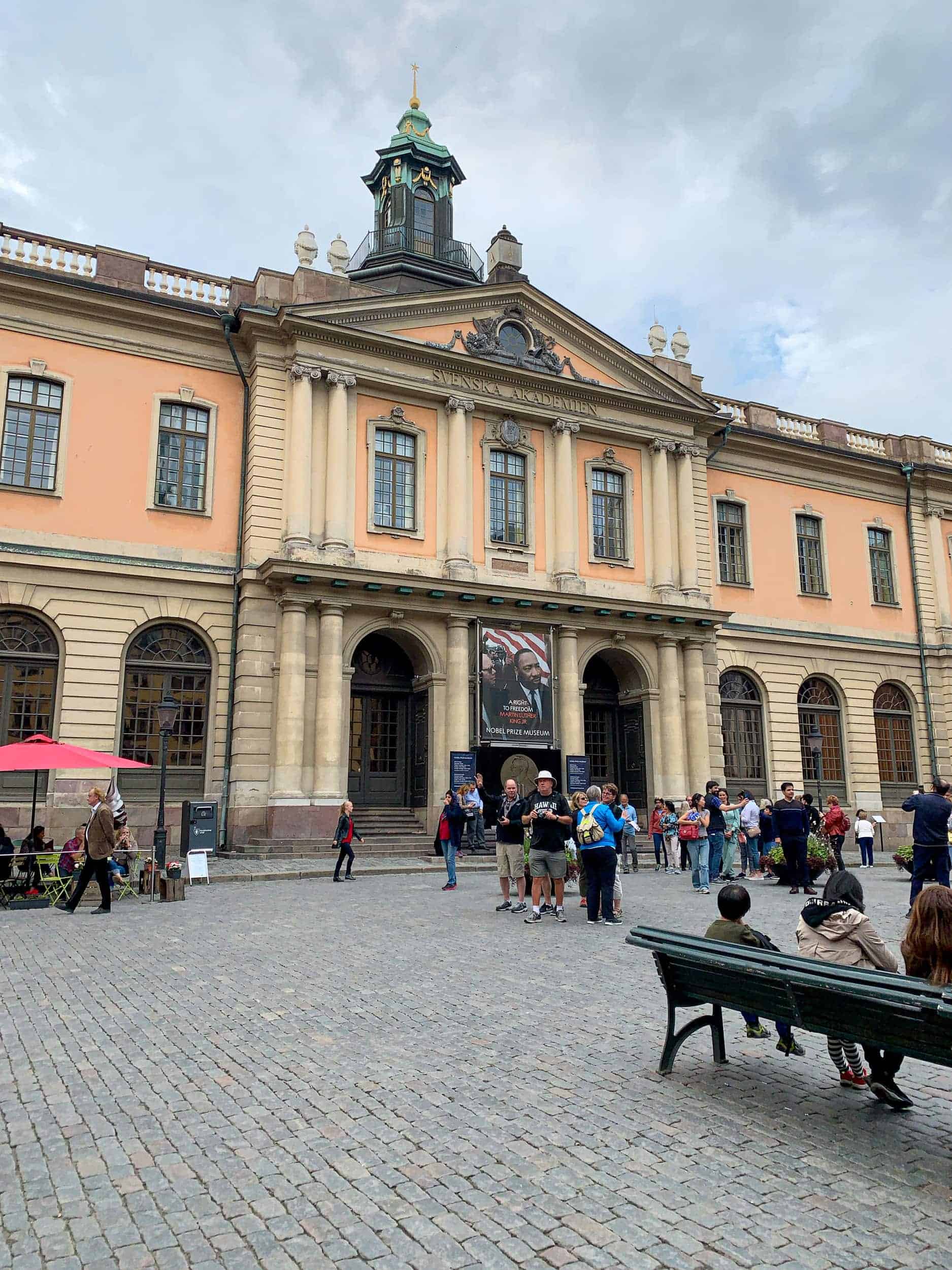 4. Nobel Prize Museum
In 1895, Alfred Nobel, a Swedish chemist known for inventing dynamite, established the Nobel Prize in his will.
He dedicated 94% of his estate (valued at nearly $500 million today) to awarding annual prizes in five categories: chemistry, literature, peace, physics, and medicine.
All of the prizes are given out at a ceremony in Stockholm. The exception is the Nobel Peace Prize, which is awarded in Oslo, Norway.
The Nobel Prize Museum is small but interesting. It's filled with examples of discoveries made by past Nobel Prize winners.
Some of the tools used in the discoveries have been donated to the museum and are on display.
Admission included in Stockholm Pass. Address: Stortorget (square) in Gamla stan (Old Town), Stockholm. nobelprizemuseum.se
Related: 4 Must-See Museums in the Swedish Capital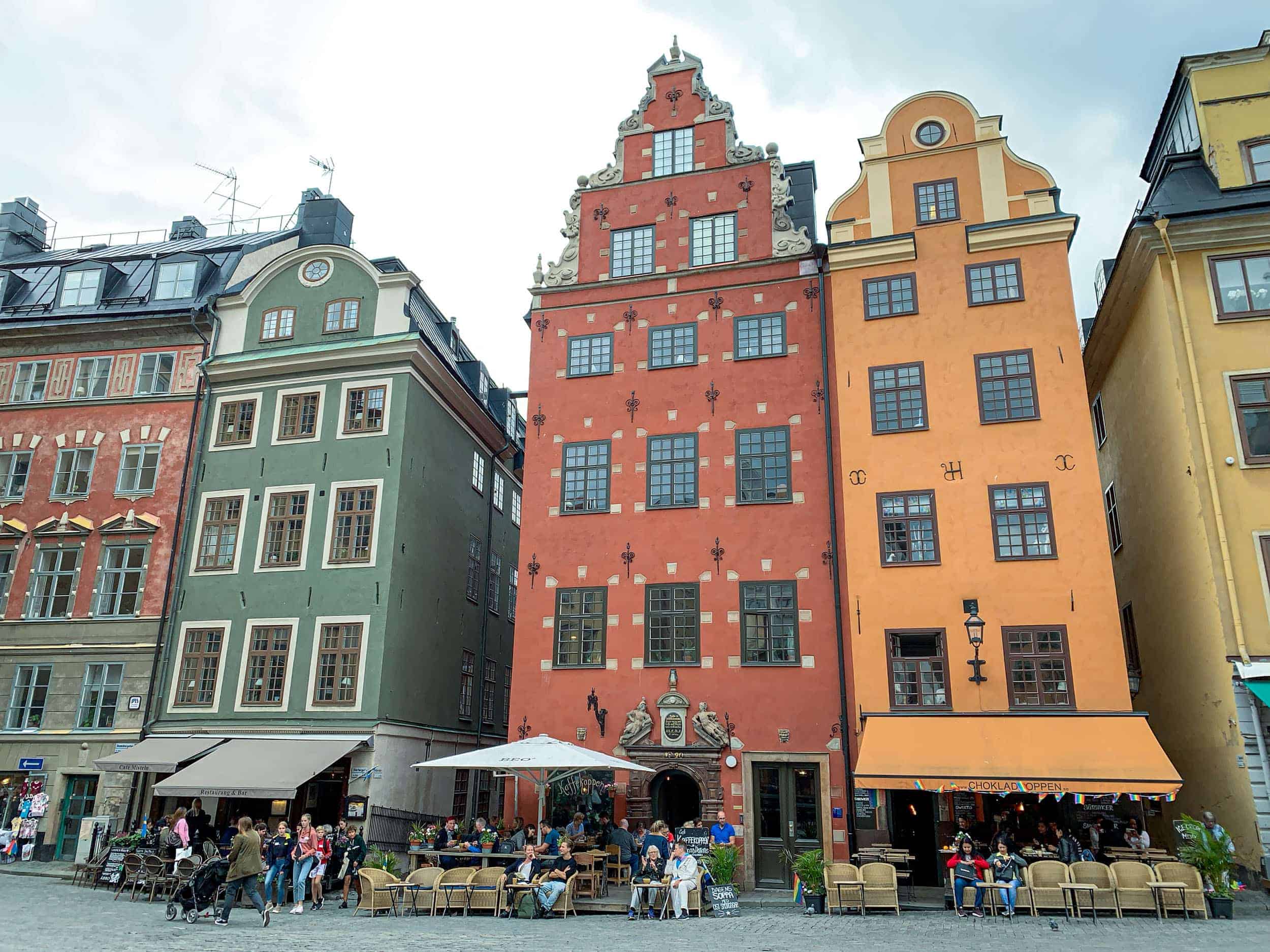 Walking and City Views
The central core of Stockholm is easily walkable, and because of its unique geography, there are many scenic views to enjoy.
When the sun is out and the sky is blue, the city is stunning.
If you're staying outside the central area, you can take the subway or an Uber downtown for your sightseeing.
The Stockholm Pass includes the use of the Hop On Hop Off tour bus.
5. Wander Gamla Stan (Old Town)
Gamla Stan refers to Stockholm's Old Town, a historic neighborhood on a small island.
Plenty of walking tours are available; however, it's easy enough to walk around on your own and get a feel for the place.
Highlights
The Royal Palace
Stortorget – the city's oldest square
The Nobel Prize Museum
Storkyrkan – a gothic cathedral
Riddarholmen Church – resting place of the Swedish monarchy
House of Nobility – a 17th-century meeting house containing 2,330 coats of arms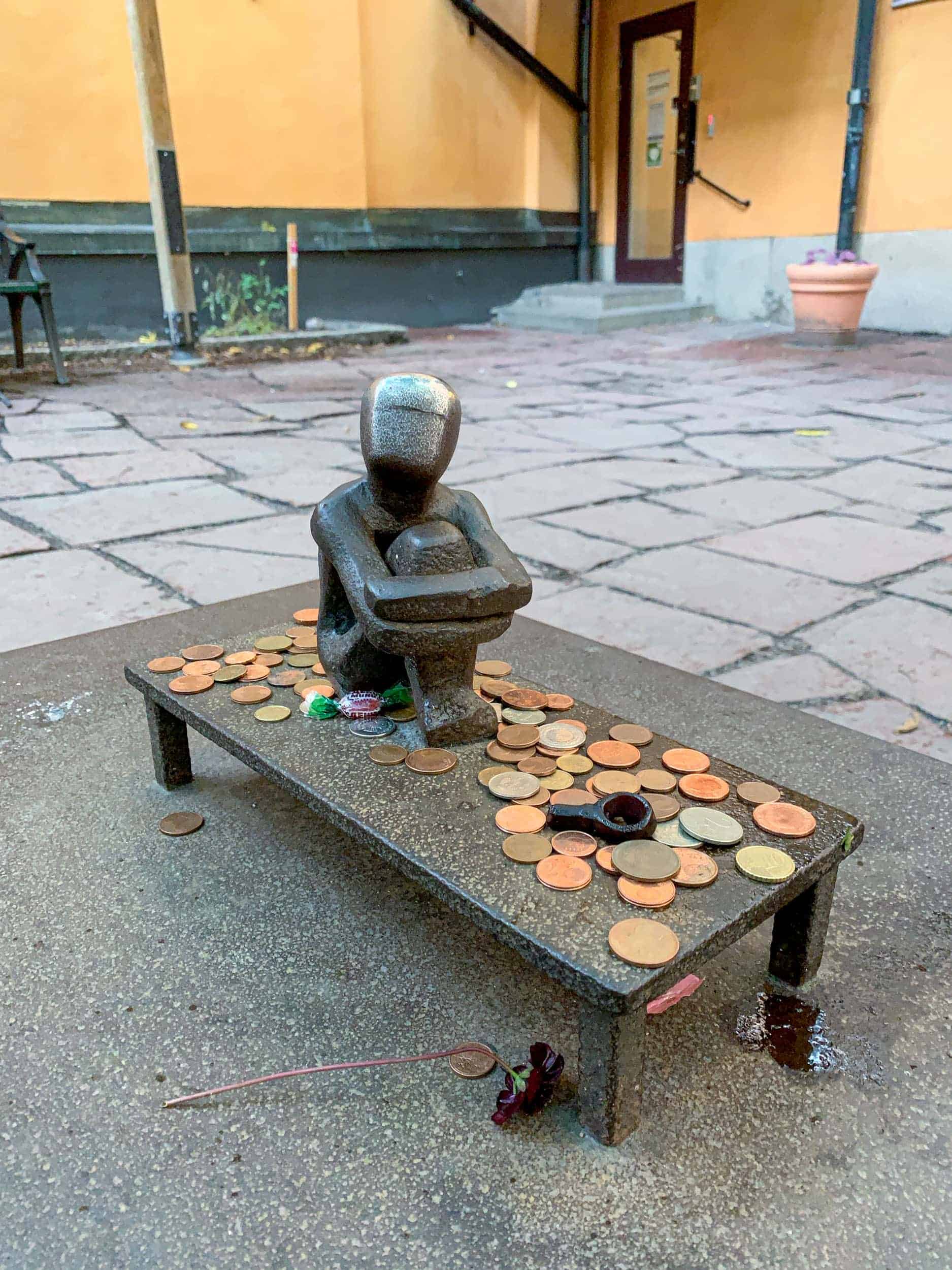 Järnpojke ("Iron Boy")
One of my favorite spots in Gamla Stan was one I discovered serendipitously while using Google Maps.
At just 15 centimeters in height, the Järnpojke sculpture is Sweden's smallest public monument.
The sculpture dates back to 1967, when Swedish artist Liss Eriksson created it to add something of interest to the small courtyard in which it sits.
It was initially called "The Boy Who Looks at the Moon" but is now known as "Iron Boy."
It's believed that leaving a coin or rubbing the boy's head will bring a person good luck.
And locals are known to dress the boy up according to the season with little hand-knit scarves and hats.
The statue is a half-block from the Nobel Prize Museum. Address: Trädgårdsgatan 2, Gamla Stan, Stockholm.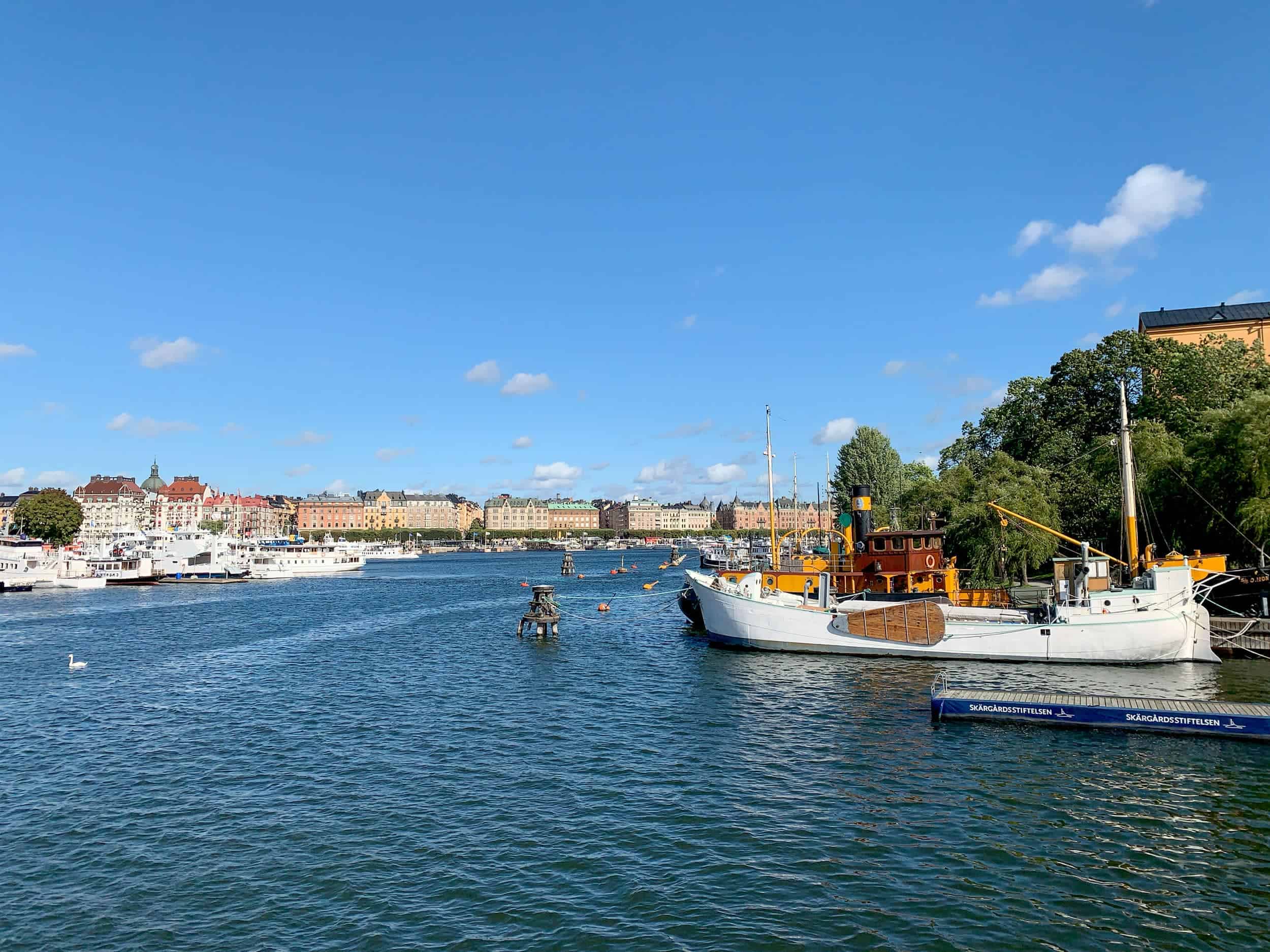 6. Strandvägen
Strandvägen is a tree-lined waterfront boulevard that was constructed for Stockholm's World Fair in 1897.
The beautiful architecture, harbor setting, and luxury shopping combine to make this one of the most exclusive neighborhoods in the city.
I passed through Strandvägen quickly in an Uber on my way to and from the Vasa Museum.
However, had jetlag not been an issue, it would've been nice to walk back along it.
On my last day, I caught another glimpse across the water while walking along Skeppsholmsbron street to the Modern Art Museum.
Address: Strandvägen, Stockholm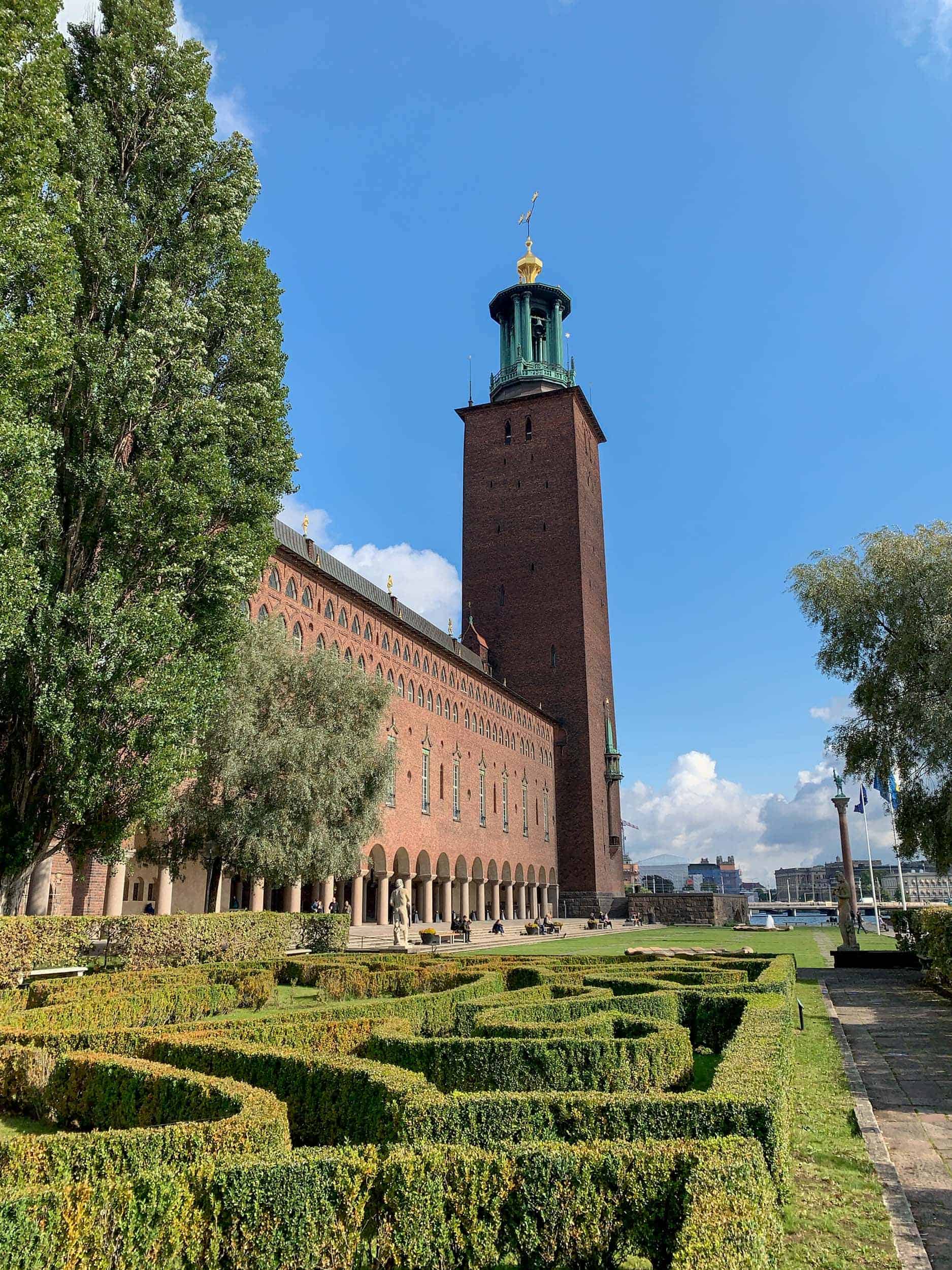 7. Stockholm City Hall
Stockholm City Hall was built in the National Romantic style. Eight million bricks were used in its construction.
It occupies a picturesque plot of land overlooking the water, with views of Gamla Stan in the distance.
In addition to housing local government offices, Stockholm City Hall hosts the annual Nobel Prize banquet on December 10.
Following dinner, guests move to the Golden Hall for dancing, which features 18 million gold mosaic tiles.
The interior of the building can only be seen on a guided tour, either public and booked the same day or private and booked in advance.
The day I visited, no tours were available due to a private event.
Address: Hantverkargatan 1, Stockholm. international.stockholm.se
Related: A Fall Escape to Vasterbotten (Swedish Lapland)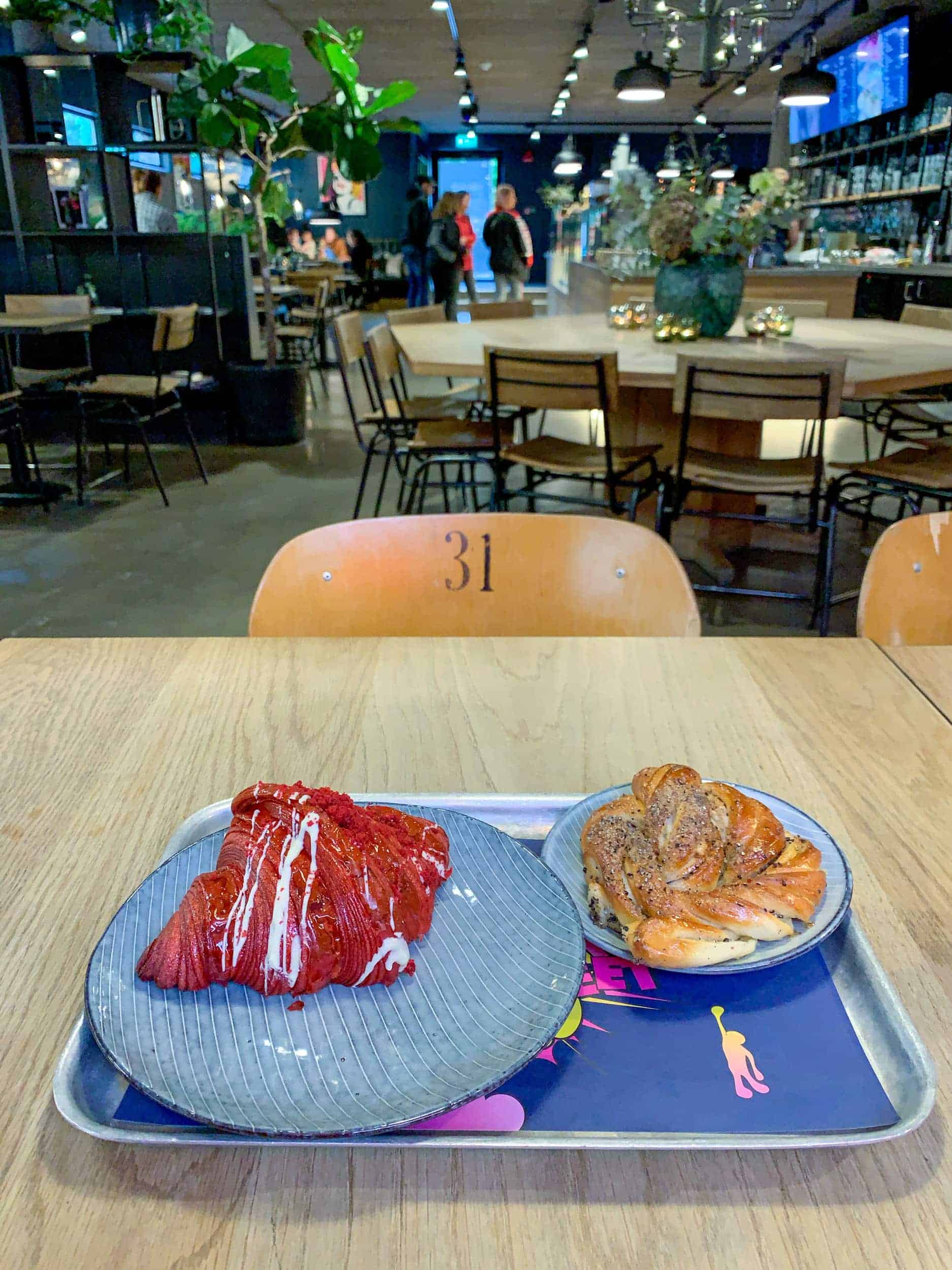 Swedish Food in Stockholm
Now to my favorite part of any new country, the food! I was delighted to discover the Swedes have a severe sweet tooth.
I read somewhere the average Swedish person eats 300 cinnamon buns a year.
They even have a holiday to celebrate their favorite pastry. October 4 is National Cinnamon Bun Day.
8. Fika
Fika is a Swedish custom involving a coffee break and something sweet, usually a cinnamon bun.
You can fika solo or use it as an opportunity to catch up with friends, colleagues, partners, or family.
You can enjoy fika at any time of day.
At Mr. Cake on my last morning in Stockholm, the cashier wished me a "happy fika" when I paid for my red velvet croissant and cardamom bun.
By the way, both were incredible pastries, which is why I'm recommending Mr. Cake for your fika experience.
Address: Rådmansgatan 12, Stockholm. mrcake.se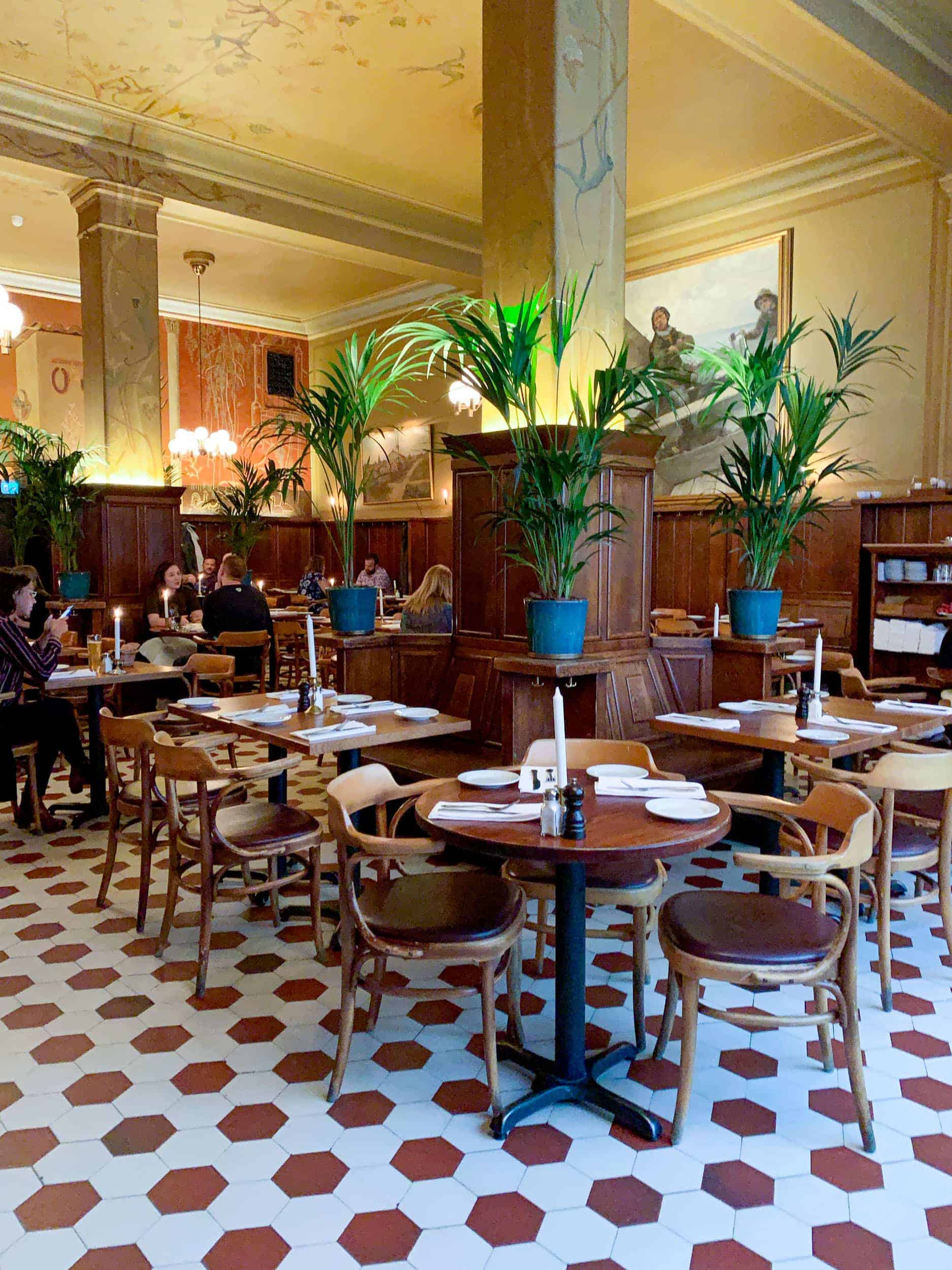 9. Traditional Swedish Dinner
Ahead of my trip, I re-watched the old Sweden episode of Anthony Bourdain's No Reservation (Season 2 Episode 5).
I wanted to see if there were any spots I could visit from the show.
As it turns out, there was one historic restaurant that's still open today and looked appealing.
Established in 1733 in Gamla Stan, Pelikan restaurant has been serving traditional Swedish food for centuries.
About 100 years ago, they relocated to their current address, which features a large dining room with tall ceilings and a large, two-story window facing the street.
On the show, Tony's guests were a couple of pro skiers who ordered the Swedish meatballs, while Tony went with the boiled pig's knuckle ($22).
I'd already tried Swedish meatballs a few days earlier (I loved them!), so I went with the pig's knuckle.
It's mostly a giant ball of juicy ham with a sprig of cilantro on top.
There's more than enough meat to feed two people; sharing is an option if you want to keep your costs down.
Meatballs, reindeer, ox cheek, and a variety of seafood dishes are also available.
Tip: In Sweden, tipping at restaurants isn't usually expected; however, 5-10% is standard at nicer places.
Address: Blekingegatan 40, Stockholm. pelikan.se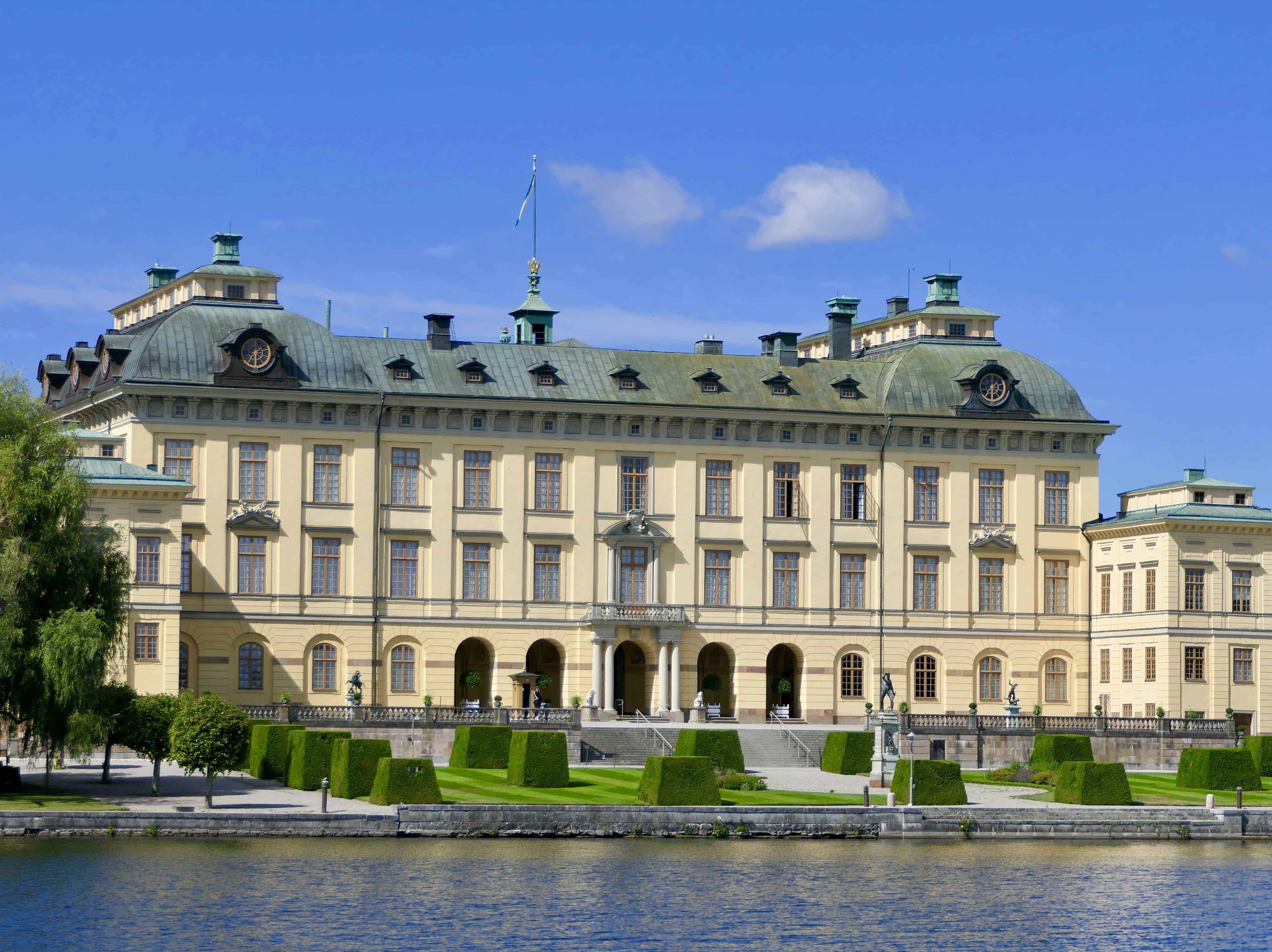 Day Trip
10. Drottningholm Palace
Constructed in the 17th century, Drottningholm Palace is one of Sweden's best-preserved royal palaces, and as a result, one of the country's three UNESCO World Heritage Sites.
I wanted to make it out to this elegant palace, but I didn't have enough time in the city to make the boat trip. Next time!
Admission and boat tour included in Stockholm Pass. Address: 178 02 Drottningholm, Sweden. kungligaslotten.se
_____
I received a complimentary Stockholm Pass from Visit Stockholm AB. All opinions are my own.
Dave is the Founder and Editor in Chief of Go Backpacking and Feastio. He's been to 66 countries and lived in Colombia and Peru. Read the full story of how he became a travel blogger.
Planning a trip? Go Backpacking recommends: