There's no shortage of unique and amazing things to do in Colombia, including activities and attractions for all ages and budgets.
While the country's tourism industry has matured in the last ten years, industrious Colombians and expats consistently launch new businesses to guide and support travelers.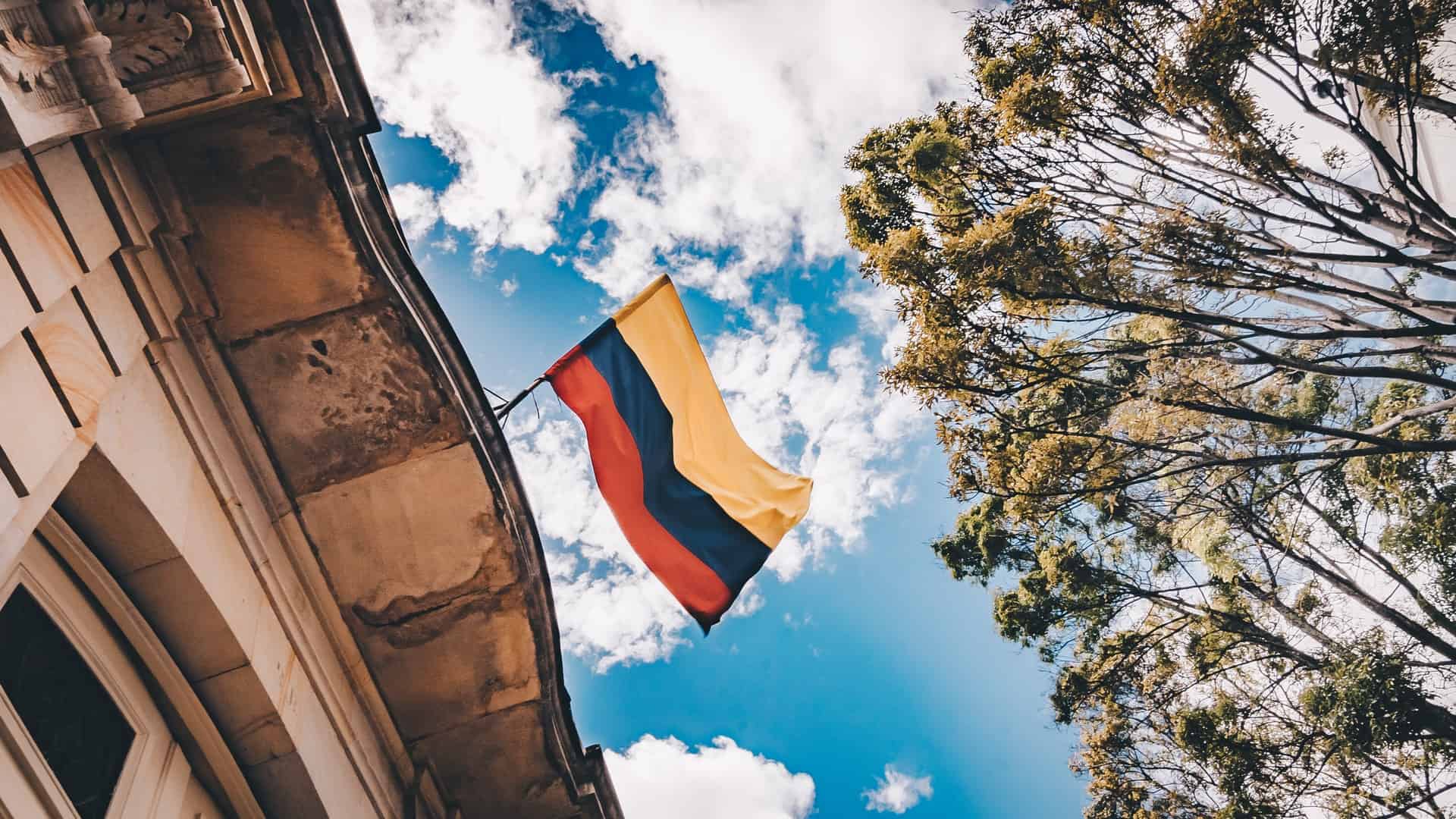 Despite the security improvements, street theft is still a common problem in major cities like Cartagena, Medellin, and Bogota.
Minimize your risk by avoiding cell phone use in the streets, taxis, and rideshares. Ensure your data is backed up to the cloud. And invest in travel insurance in case of theft or loss.
The majority of nationalities do not require a visa to enter Colombia. However, the Colombia Check Mig, an online form, must be completed before arrival.
The system is known to be buggy, but natvisa.com has an article detailing the issues and their solutions, so it's worth checking out.
Top Things To Do in Colombia
1. Walk the Old City Cartagena
Designated as a UNESCO World Heritage site in 1984, a walk through the historic old town of Cartagena is one of the top things to do in Colombia for travelers from around the world.
The colonial architecture of this walled city offers photographers endless possibilities for snapping shots of colorful streets, art, and the Caribbean Sea.
Photography tip: The best natural lighting at sunrise and the hour before sunset makes for incredible images.
The best way to experience Cartagena's Old Town is to walk the streets — you can't help but feel transported back in time.
Low-cost walking tours of Cartagena are available if you'd like a local guide to provide context to what you're seeing.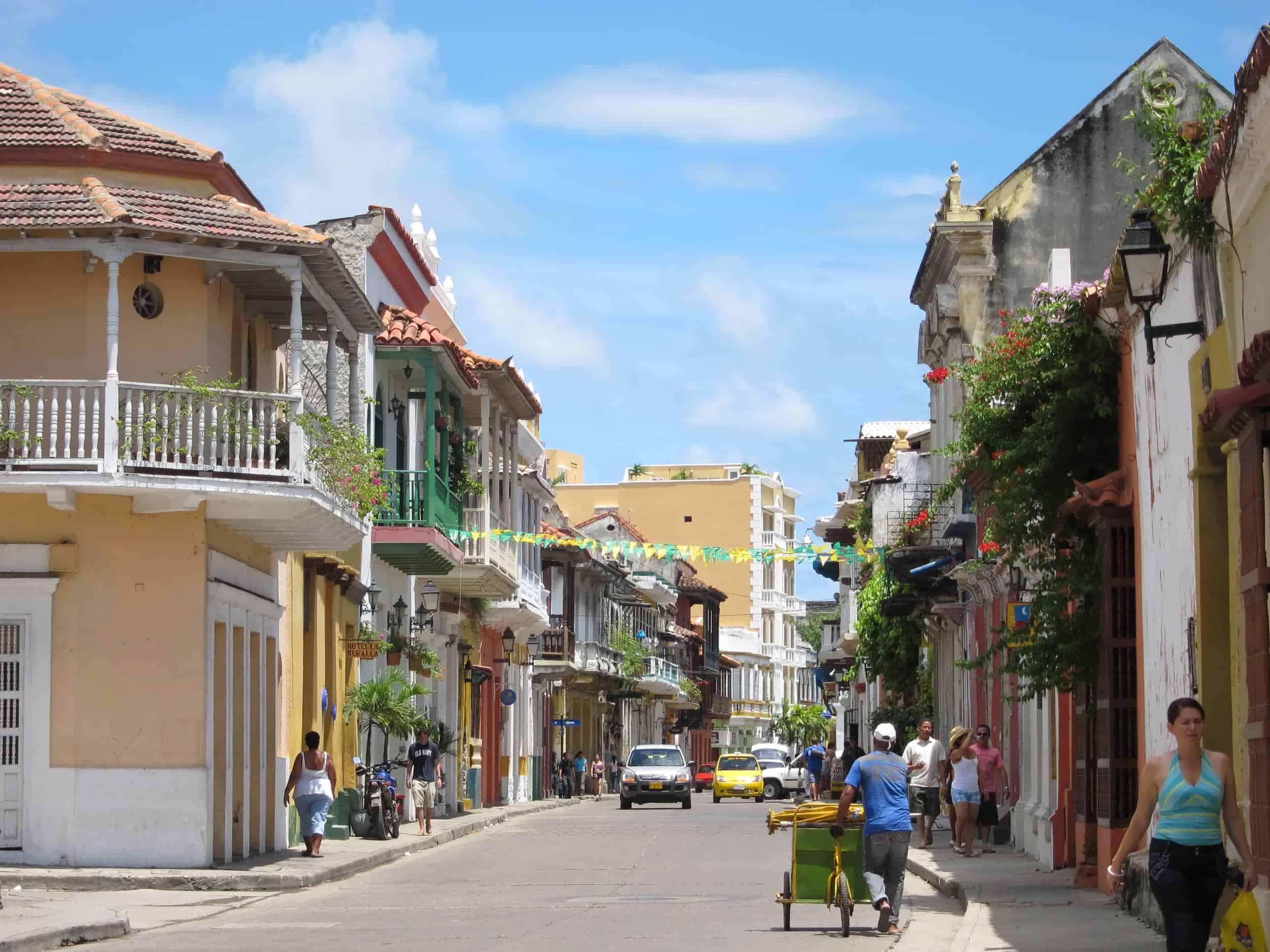 Colombia's beloved Nobel Prize-winning novelist, Gabriel Garcia Marquez, had a home here, where the movie adaptation of his novel, Love in the Time of Cholera, was filmed.
Cartagena is a great place to dip your toes into Colombian culture, even if only for a long weekend visit from the United States.
Would you feel more comfortable on an organized trip to Colombia? G Adventures offers small group tours to Colombia for adventurous souls.
Below are two itineraries to consider, both of which include Cartagena:
2. Relax in Tayrona National Park
Located on Colombia's Caribbean coast, about five hours east of Cartagena, Tayrona National Park (Parque Tayrona) is a relatively undeveloped national park where the jungle meets secluded beaches.
Relax in a hammock, and allow time to slow down while you treasure what many travelers consider to be one of the best beaches in South America.
Take your time hiking along the beaches that line the coast until you reach Playa Cabo San Juan, my pick for the best place to stay.
To see all the current and available options for accommodation in Parque Tayrona, check out Booking.com.
If you'd rather not spend the night, consider a full-day walking tour of Parque Tayrona instead.
3. Party in Medellin
Enjoy the excellent weather in Medellin, nicknamed the City of Eternal Spring, with a night out on the town.
While Parque Lleras in the El Poblado district is a popular nightlife area (referred to locally as La Zona Rosa), there are plenty of other options.
Barrio Colombia, Las Palmas, La 70, and La 33 are some of the best places with nightclubs (discotecas) for travelers to party with the locals.
The dress is casual at 95% of the places, with only a few, such as the Envy rooftop bar at The Charlee Hotel, enforcing a dress code (don't wear athletic sneakers).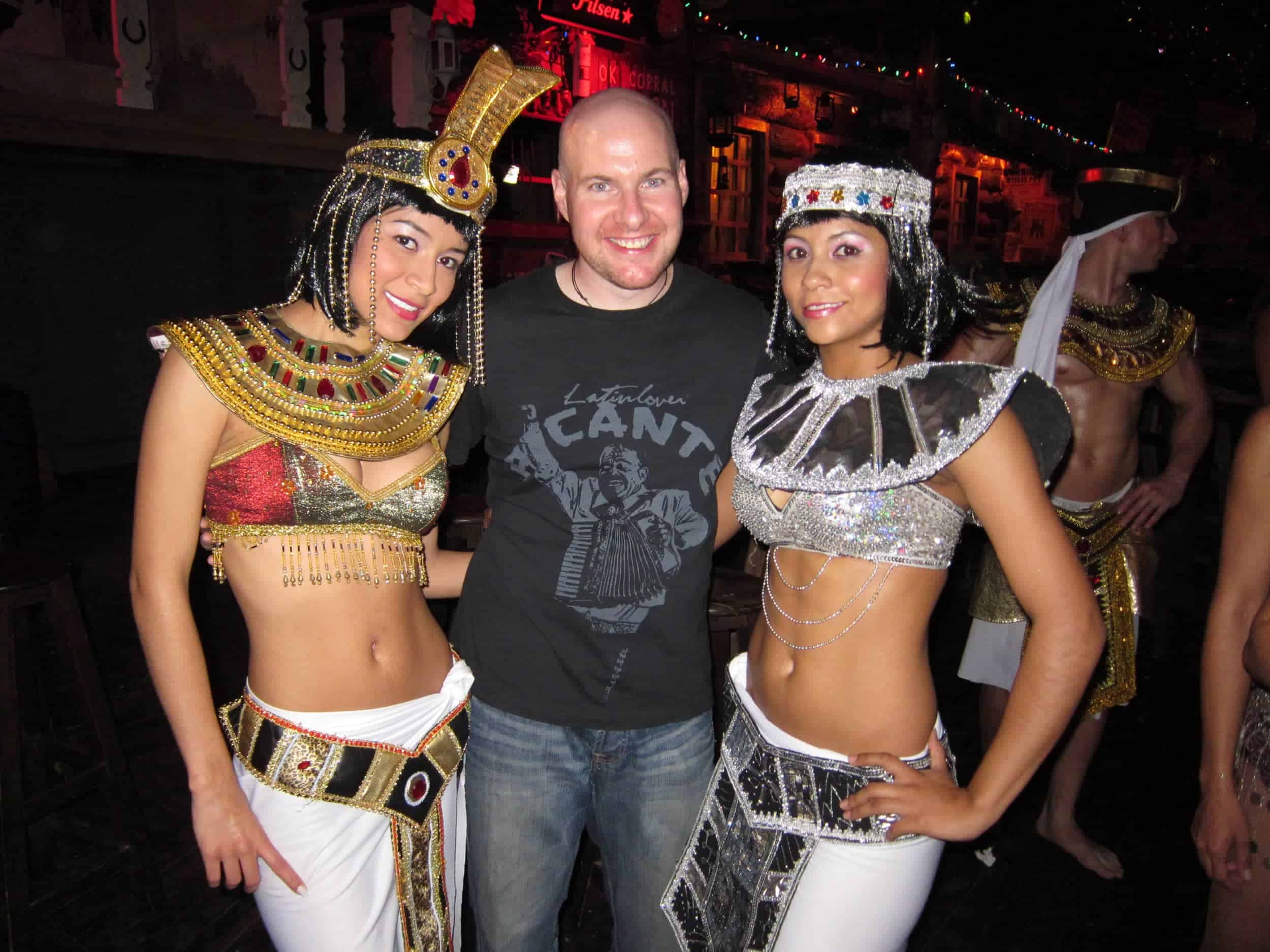 The best time to go out is around 9 p.m. on a Saturday if you want to see the city begin to buzz with excitement.
The nightlife in Medellin is inexpensive by U.S. standards, and bottle service in Colombia is the norm, not an ostentatious display of wealth as you find in major American cities.
A small bottle of rum or aguardiente, the local firewater, may set you back $20 and is typically split with whoever you're going out with. And if you're going solo, the beer is cheap, too!
Related: Things to Do in Medellin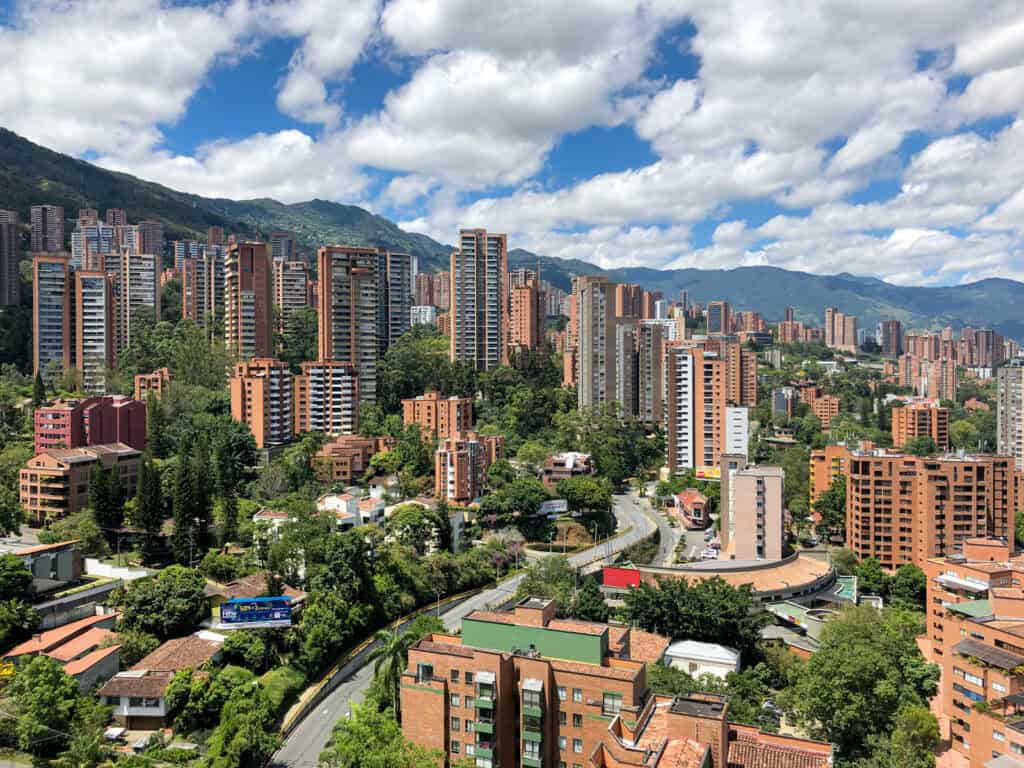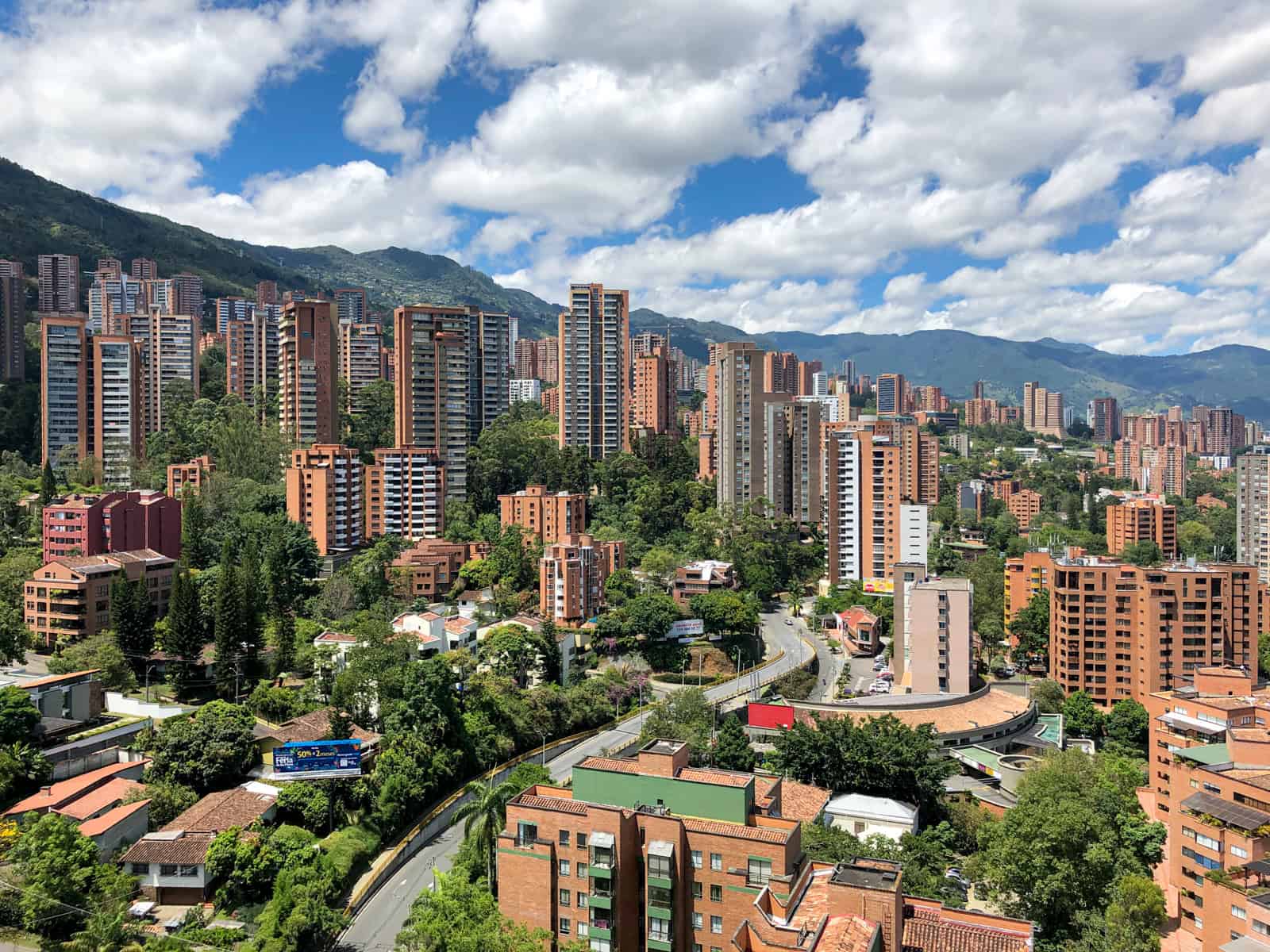 An organized rooftop pub crawl is a good option if you're traveling solo or would like to enjoy a night out with fellow travelers. Along the way, you'll enjoy some of the best views of the city at night.
Heading to Medellin and need a place to stay? Check out our list of the best hostels in Medellin.
4. Go Horseback Riding in Cocora Valley (Valle de Cocora)
The Cocora Valley, or Valle de Cocora, is a national park in Colombia's coffee-growing region.
The valley is home to the world's tallest palm trees, the wax palm, and Colombia's national tree. While you're here, you'll have a chance to visit a Colombian coffee farm.
What better way to experience this cloud forest region than horseback riding in Valle de Cocora, a fun way to explore the park's natural beauty.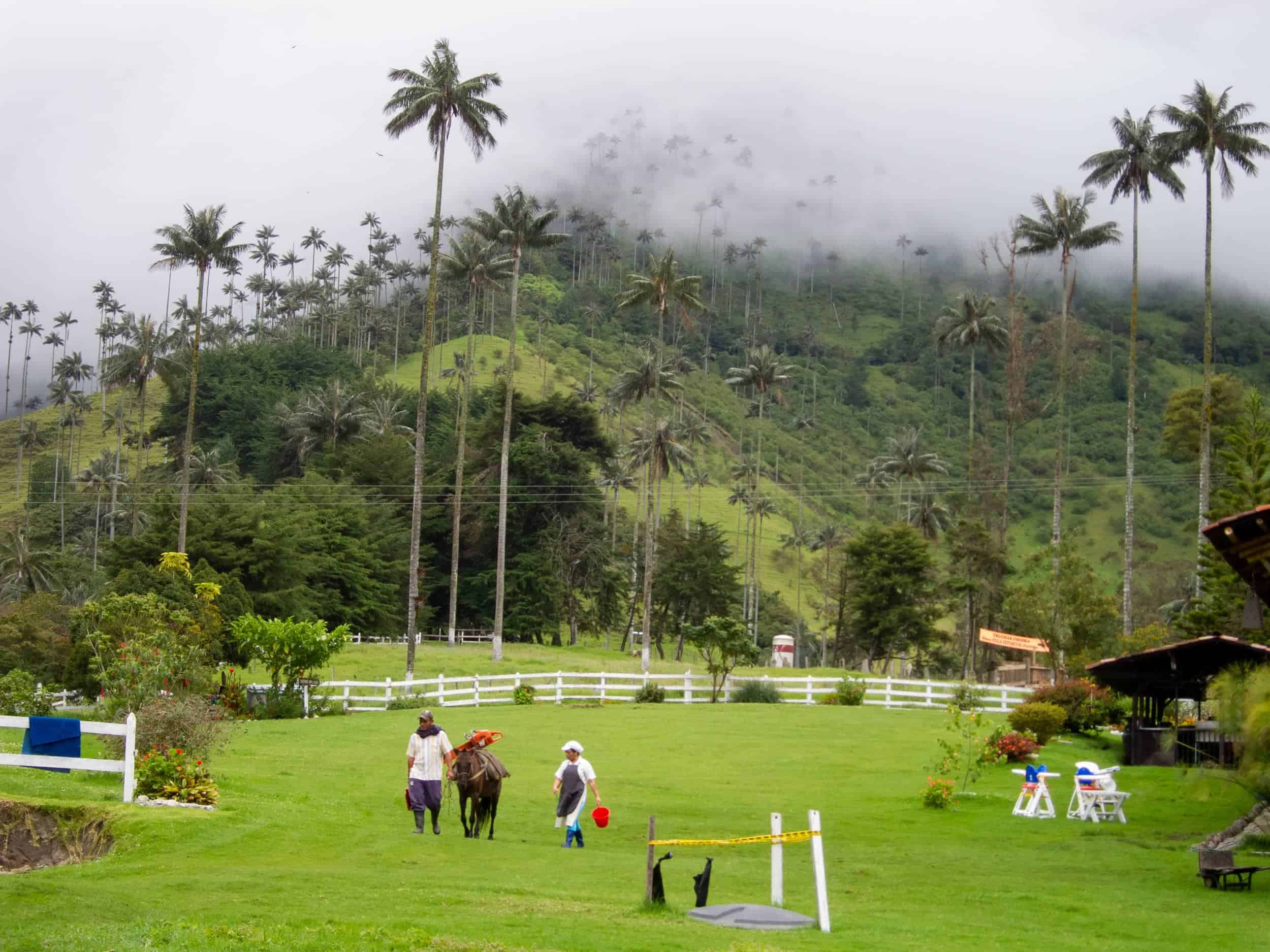 Cocora is easily accessible from the charming town of Salento, a popular place for coffee tours.
You can get here via a day trip or plan to spend more time by booking a stay. Share jeeps leave every morning to take tourists to the park.
You'll have the option to either walk or go horseback riding, and I recommend choosing the latter as the trail can be muddy and hard to navigate.
Rubber boots may be available through your hostel and are a good idea, given how muddy the trail can get. Bring a lightweight rain jacket as it rains often.
If you'd like to plan ahead, book a tour from Salento or Pereira via Get Your Guide.
5. Learn to Salsa in Colombia
Cali is considered one of Latin America's top salsa dancing cities and is home to some of the country's leading professional dancers.
A large number of dance academies offer lessons to locals and visitors alike.
At night, hitting the city's salsa clubs and dance floors to practice what you learned in class ranks among Colombia's top things to do.
And if you're lucky, some professional dancers will perform for free to inspire everyone to get up and dance.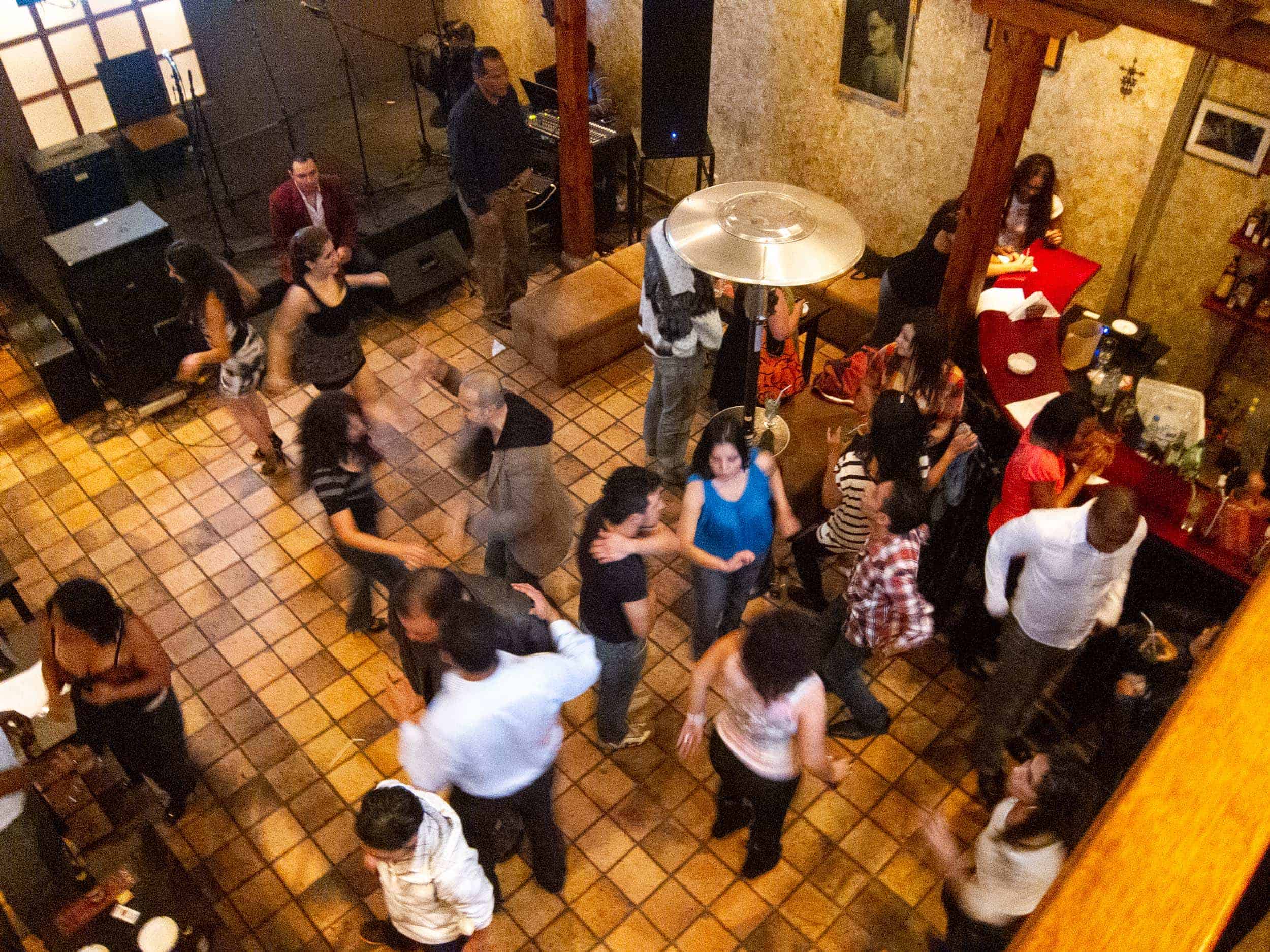 Where to Go Salsa Dancing in Cali
There are many nightclubs in Cali where you can watch and even try salsa dancing. There's often live music on the weekends, too.
The salsa clubs I recommend are:
Tin Tin Deo (Cl. 5 #3871) is open Thursday, Saturday, and Monday nights from 8:30 p.m. to 04:30 a.m.
El Rincon De Heberth (Cra. 24 #5-32) is open Thursday, Friday, and Saturday from 8 p.m. to 3 a.m.
MalaMana Salsa Bar (Cra. 4 #9-59) is open Thursday, Friday, and Saturday from 8 p.m. to 3 a.m.
6. Trek to Ciudad Perdida
If you want to feel like Indiana Jones, add the ancient ruins of The Lost City (La Ciudad Perdida) to your bucket list of things to do in Colombia.
While this archaeological site is not as grand as Machu Picchu, many travelers to Colombia have proclaimed it one of South America's best adventures.
Explorers trekking to The Lost City can spend up to a week in the Colombian jungle.
The out-and-back journey begins by booking a tour to La Ciudad Perdida in Santa Marta or Taganga. It's not possible to do this excursion without a guide.
Book a Guided Tour
The 7-day Colombia Lost City Trek by G Adventures leaves from and returns to Santa Marta. Alternatively, you can book a 4, 5, or 6-day Lost City tour through Get Your Guide.
7. Visit the Bogota Gold Museum (Museo del Oro)
Colombia's biggest gold museum is one of the main attractions in the capital of Bogota.
It's an impressive and inexpensive thing to do in Colombia at only a few dollars in admission. The museum offers a unique perspective on the country's history.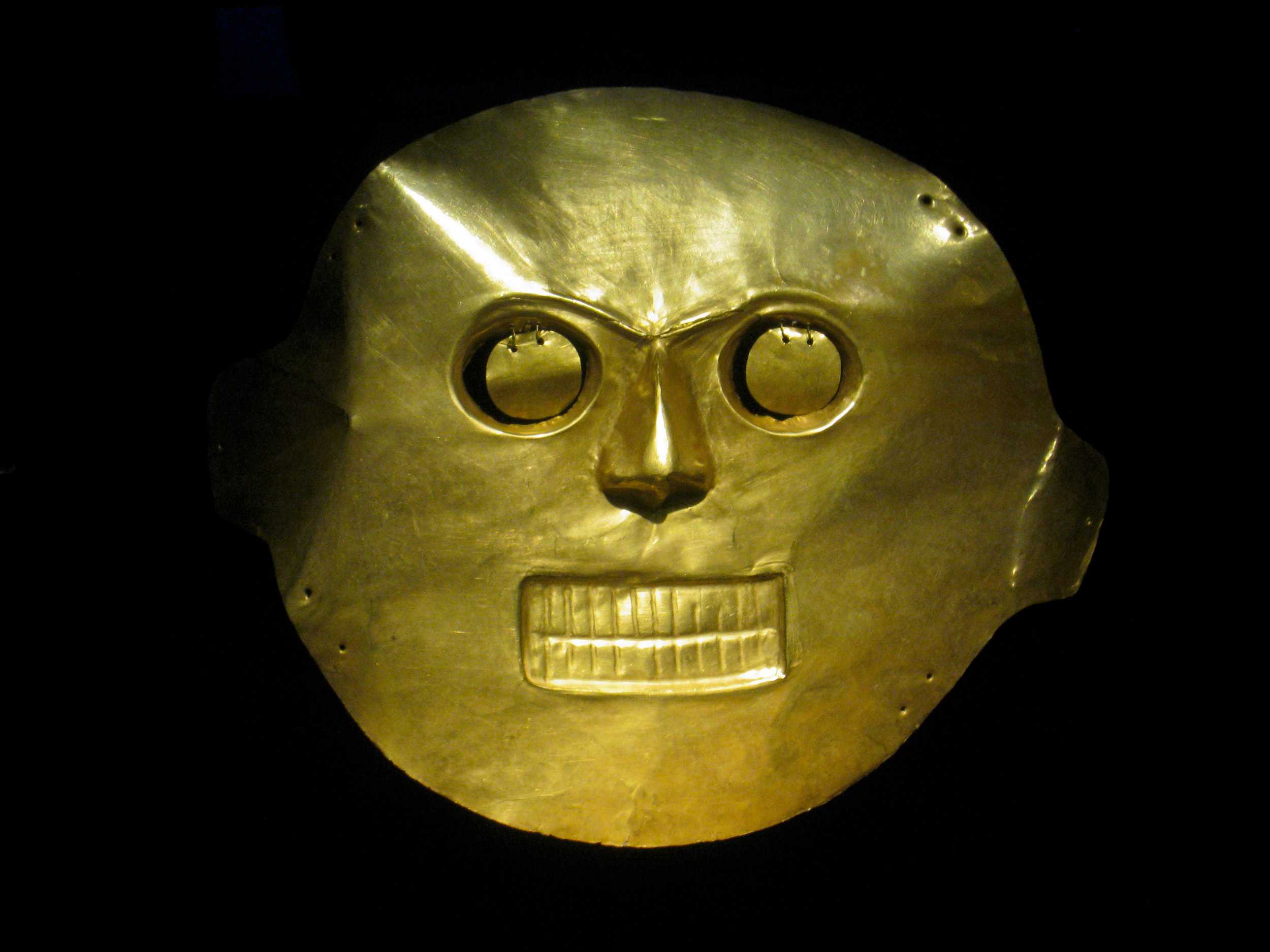 Gold jewelry, masks, and tools are among the artifacts on display, having been recovered throughout Colombia.
The museum is open Tuesday to Saturday from 9 a.m. to 6 p.m. and on Sundays and holidays from 10 a.m. to 4 p.m.
It is closed on Mondays. Admission is 4,000 Colombian pesos, but it is FREE for everyone on Sundays.
8. Experience Rural Life in Colombian Small Towns (Pueblos)
Colombia is known in South America for its picturesque towns. Only an hour or two outside most big cities like Medellin and Bogota are small pueblos that offer insights into Colombia's rural way of life.
The prettiest pueblos include Guatape, Jardin, Salento, and Barichara.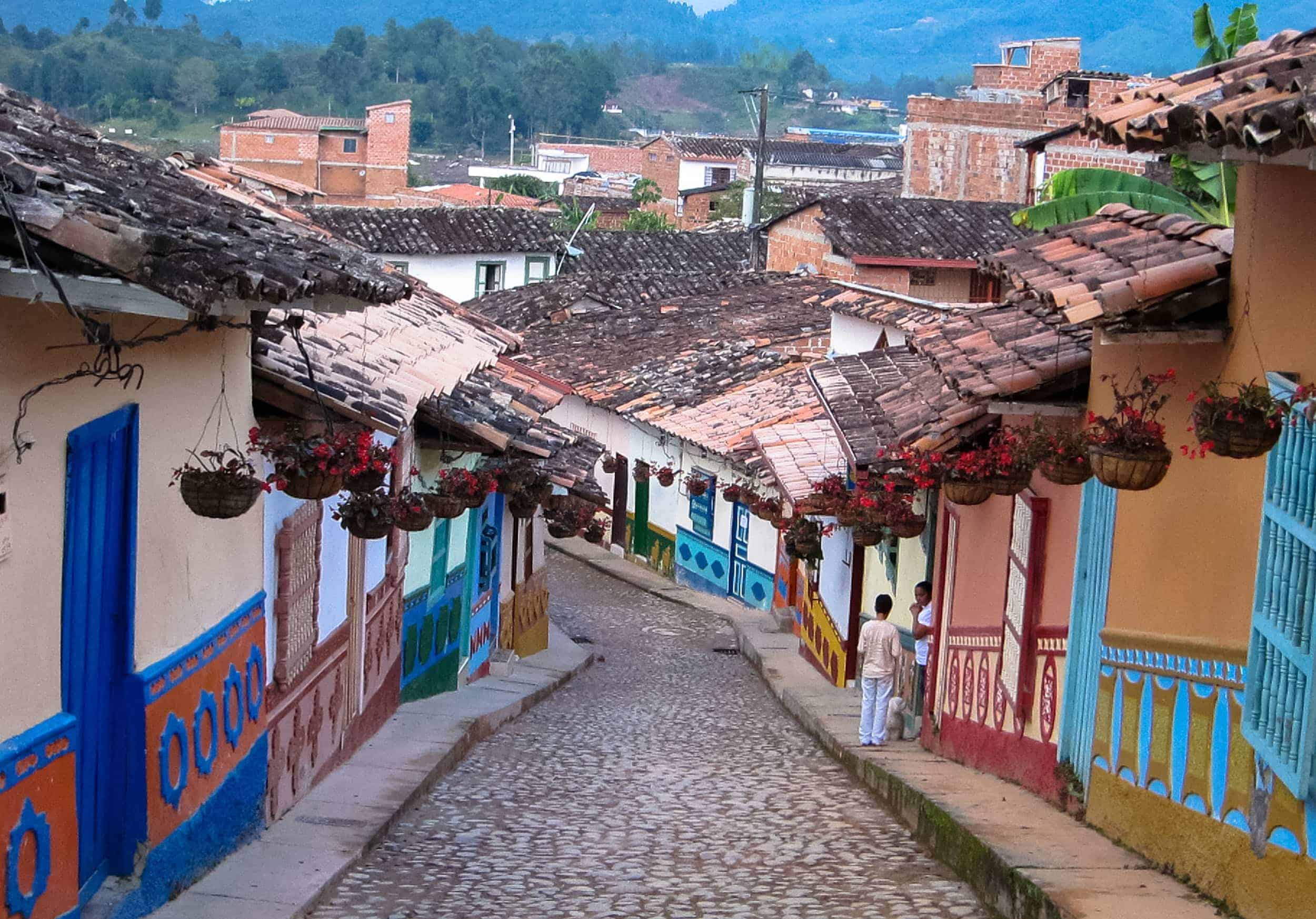 While they share a typical layout centered around the central plaza, each pueblo has its own identity and energy.
My favorite? The colorful town of Guatape, scenes from which you'll see on many postcards.
Pueblos are also the perfect place to sample Colombian street food due to their relaxed atmospheres and spacious plazas. In Guatape, try the bandeja paisa, a regional specialty.
Book your tour: From Medellin to Guatape (includes roundtrip transportation, boat ride, breakfast, and lunch)
9. Ride up the 5,300-Meter Nevado del Ruiz Volcano
Have you ever wanted to go up a volcano? Sign up with one of several tour companies in Manizales, and you can be driven up Nevado del Ruiz, Colombia's second-tallest volcano.
As you approach 13,123 feet (4,000 meters) in elevation, you may have the chance to stand in the snow depending on the time of year. As you ride up, marvel at the changes in the landscape.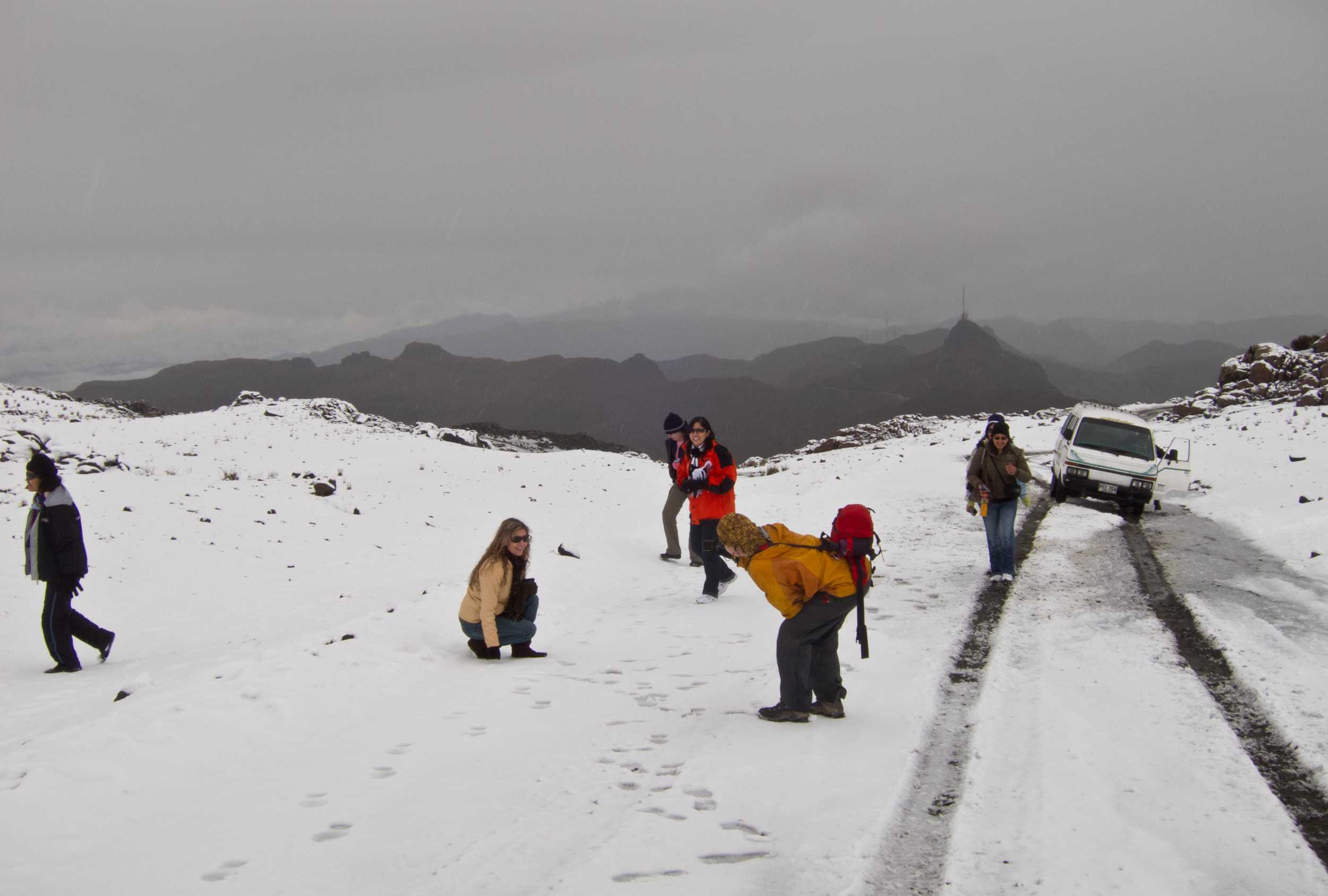 Most tours will pick you up at your hotel, bring you up to the volcano and then stop at hot springs on the way back to the city, offering you a chance to relax after a long, cold morning. Be sure to bring your swimming trunks! Book this tour!
10. Snorkeling and Scuba Diving in San Andres and Providencia
Enjoy excellent snorkeling and SCUBA diving amid the warm waters and coral reefs surrounding San Andres and Providencia.
These small islands offer some of South America's most beautiful turquoise waters and are one of the top things to do in Colombia.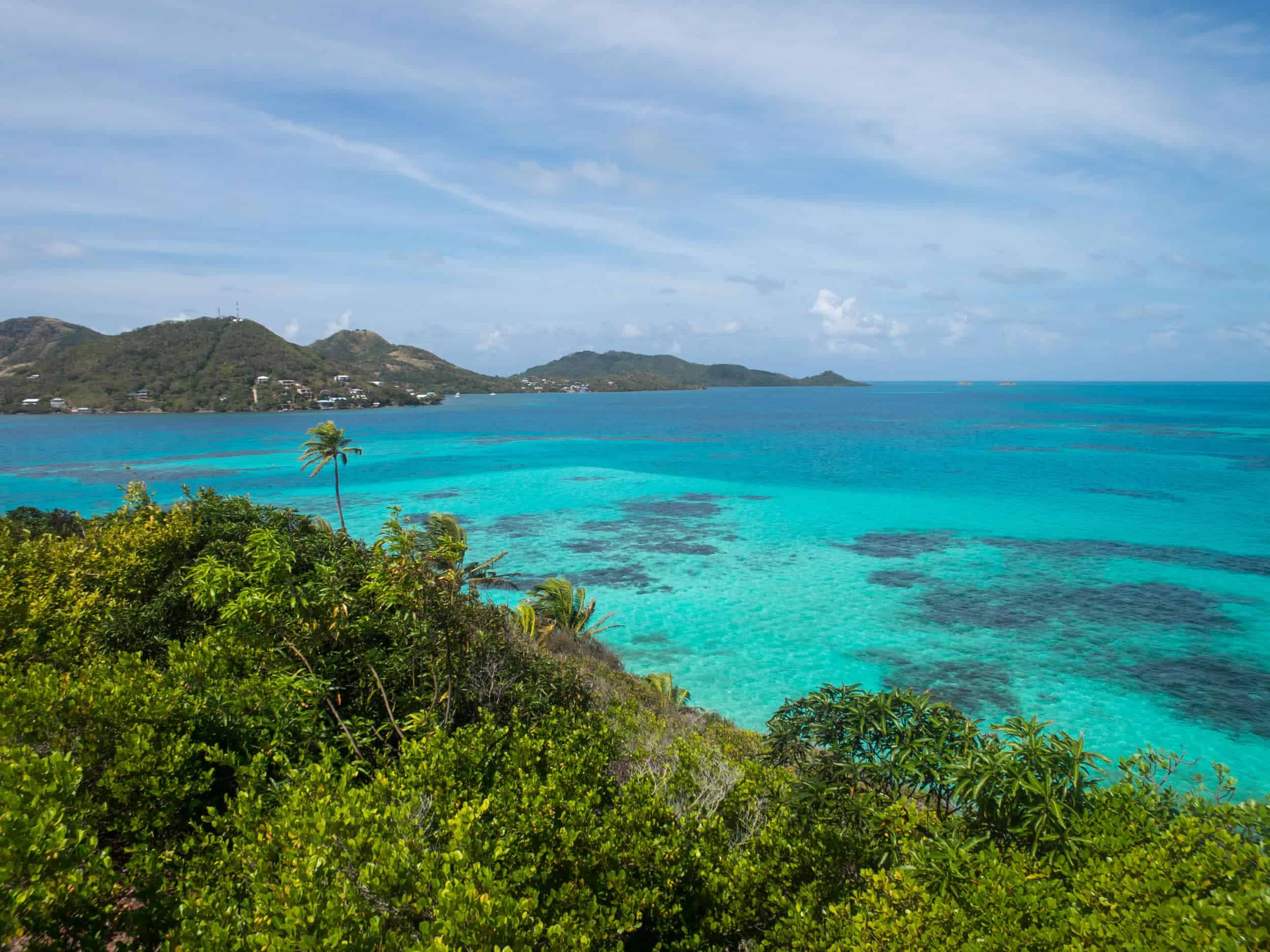 San Andres and Providencia are closer to the coast of Nicaragua than Colombia.
Getting there is easy, though, as regular flights leave from several major Colombian cities, including Bogota and Santa Marta. International flights serve the airport in San Andres as well.
11. Outdoor Adventures in San Gil
Want an adrenaline rush? Why not try paragliding, whitewater rafting, and mountain biking in San Gil?
The town in Eastern Colombia is considered the adventure sports capital of the country. If adventure is your thing, go here for some of the best things to do in Colombia.
There are many tour companies in San Gil, but I recommend this tour with Parapente San Gil.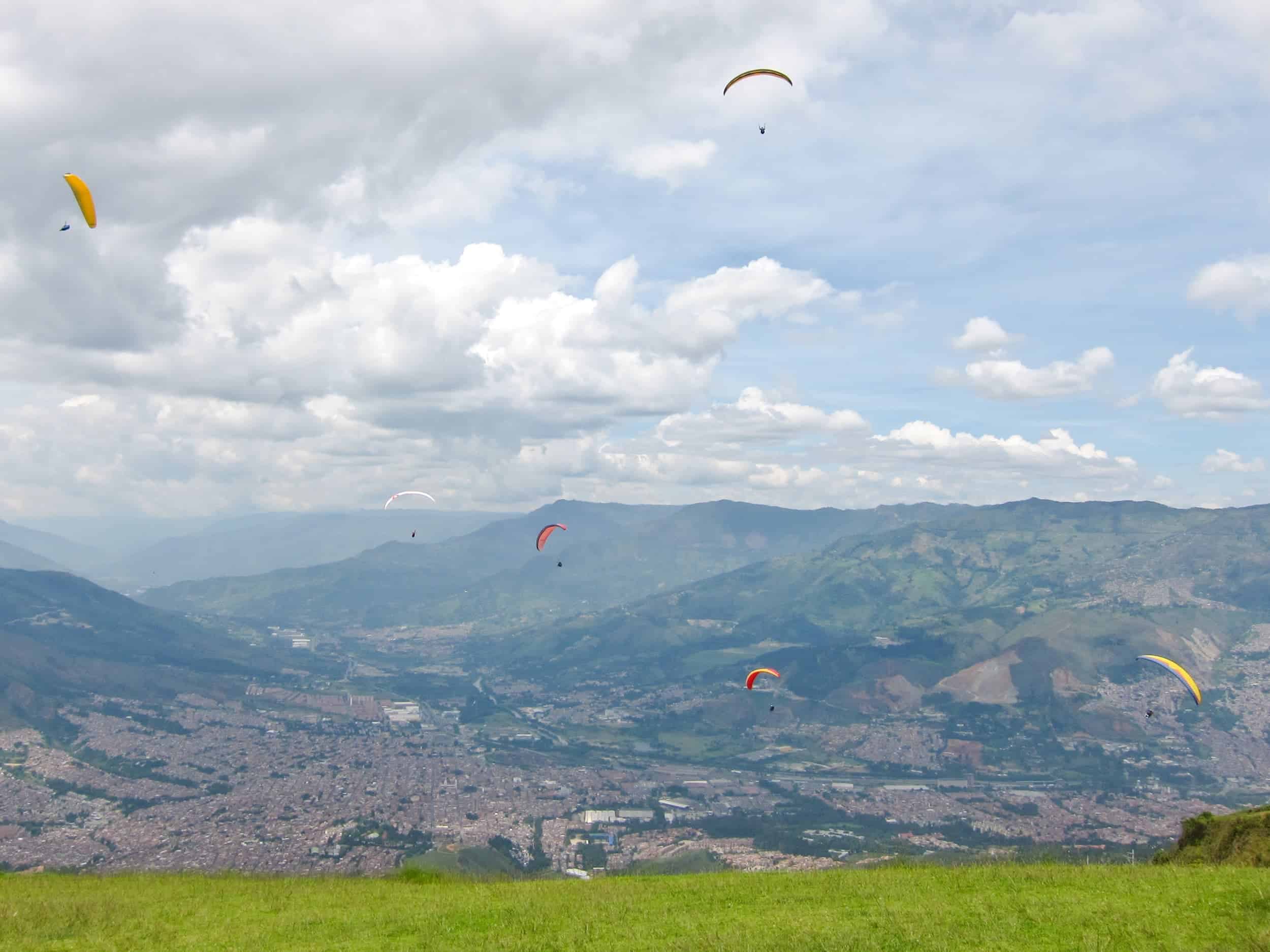 12. Las Lajas Sanctuary (Sanutario de las Lajas)
Las Lajas Sanctuary in South America is The National Shrine Basilica of Our Lady of Las Lajas, more commonly known as Las Lajas Shrine.
This magnificent basilica church is in Southern Colombia (a ten-minute drive from the small city of Ipiales) and built into the Guaitara River canyon.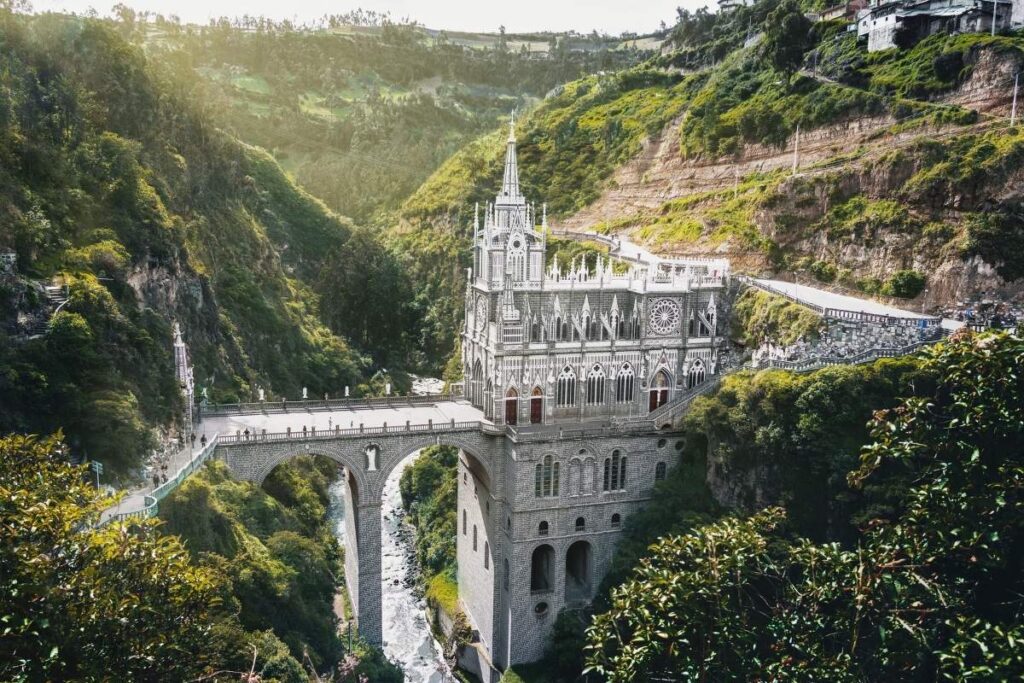 A trip to see this dramatic and magnificent church is a must in Colombia.
Want an even better view? Take the cable car from the top of the canyon down to the church. Information on hours and admission prices can be found on their website.
Related: Best Hostels in Colombia
***
This list is just the tip of the iceberg for fun things to do in Colombia. I spent three and a half years living in Colombia over seven years and still didn't get to all the great places I wanted to see.
Visiting the Amazon rainforest, Cano Cristales ("River of Five Colors"), and the Pacific Coast of Colombia are all things I'd like to do on future trips to the country.
If you'd like to visit Colombia but would feel more comfortable with support, consider a small group tour with G Adventures:

Colombia Express is perfect if you're short on time. This nine-day trip includes quick stops in Bogota, the coffee region, Medellin, and Cartagena.

Classic Colombia includes everything above, plus additional time on the Caribbean coast in Santa Marta, Taganga, Parque Tayrona, and Minca.

Colombia Multisport & Lost City Trek is for the active traveler who would enjoy whitewater rafting in San Gil and trekking to the ruins of the Lost City. Plus, there's ample time on this 17-day tour to walk around Bogota, Medellin, and Cartagena. Paragliding is available in Medellin, too.
Last Updated on April 18, 2023 by Dave Lee
Dave is the Founder and Editor in Chief of Go Backpacking and Feastio. He's been to 66 countries and lived in Colombia and Peru. Read the full story of how he became a travel blogger.