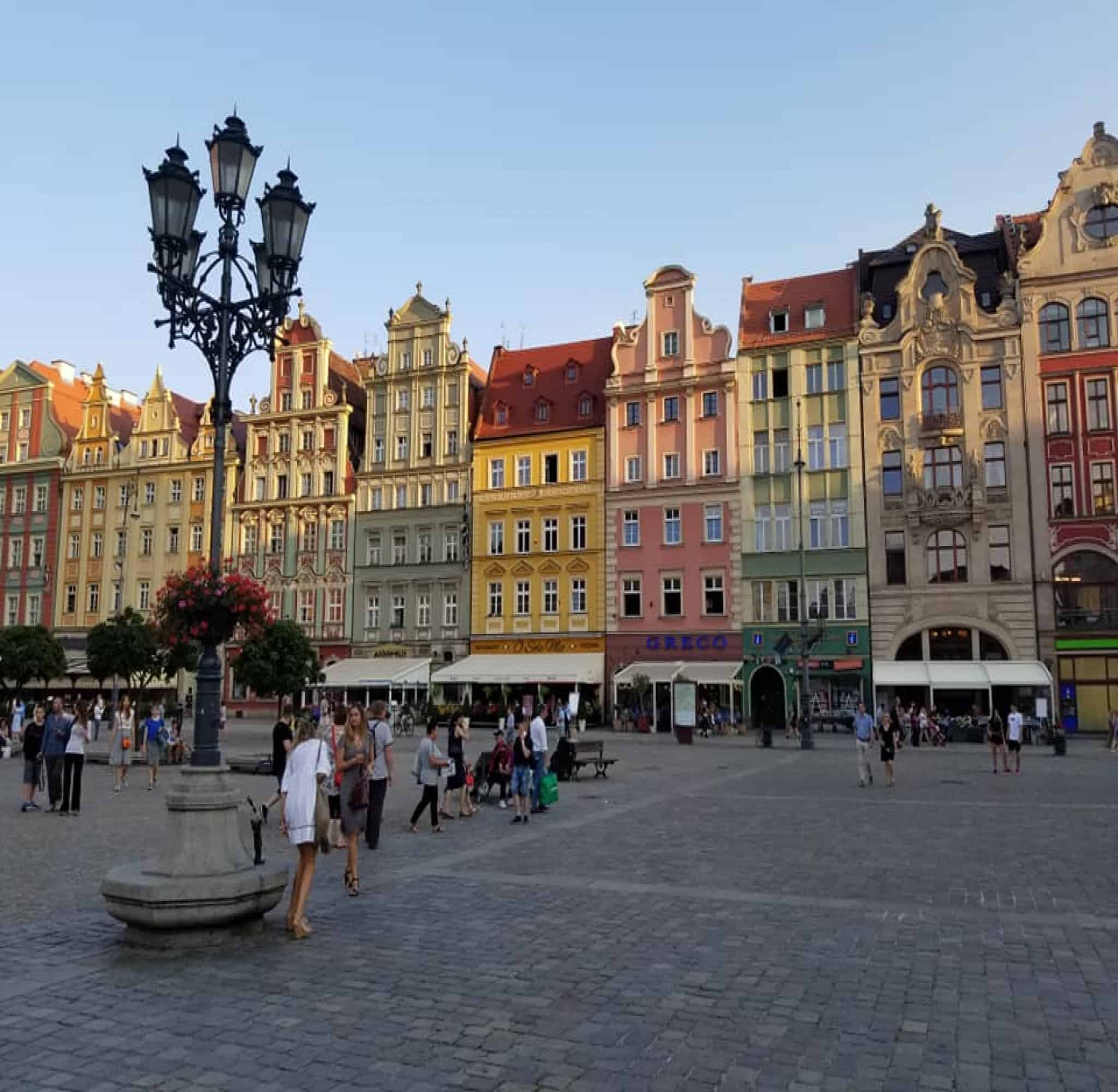 We all know international travel can cost a pretty penny. But in some countries, your money will stretch farther than others.
Here's a list of the top five best places to travel to in 2021 without breaking the bank.
1. Poland
Poland isn't usually the first place that comes to mind when you're thinking about your next exotic adventure, but I think its unassuming nature is part of the charm.
From gorgeous downtowns like Krakow and Wroclaw to Auschwitz's haunting tour, Poland is underrated and unforgettable in every way.
Even the largest cities such as Warsaw and Krakow are extremely walkable, and I recommend a free walking tour to learn a little bit about the history and culture.
Poland is a cheap eats and drinks paradise- big beers for less than $1, twenty homemade pierogies for approximately $8, mouth-watering paczkis for less than $1, plenty of borscht soup and cheap vodka to keep you happy and full for days.
After you've learned a little bit about Poland's history and eaten your way through town, I suggest admiring all the gorgeous scenery.
Poland's cities boast colorful downtown market squares, opulent churches, stunning bridges, impressive fountains, and tranquil gardens that will make you want to melt the day away.
In addition to the above, no trip to Poland would be complete without a tour of the infamous World War 2 concentration camp, Auschwitz-Birkenau.
Less than two hours away by bus or train from Krakow, a tour of Auschwitz-Birkenau is a popular day trip.
It is a very emotional and somber experience, but an important and historical one as well.
At first glance, Poland may seem like a lackluster destination but look just a bit harder, and you'll see a dazzling diamond in the rough.
Poland is rich in history, beauty, things to do/see, and incredibly inexpensive to explore and travel around, making it a top pick for places to visit on a budget in 2021.
Related: How to Travel Poland on a Budget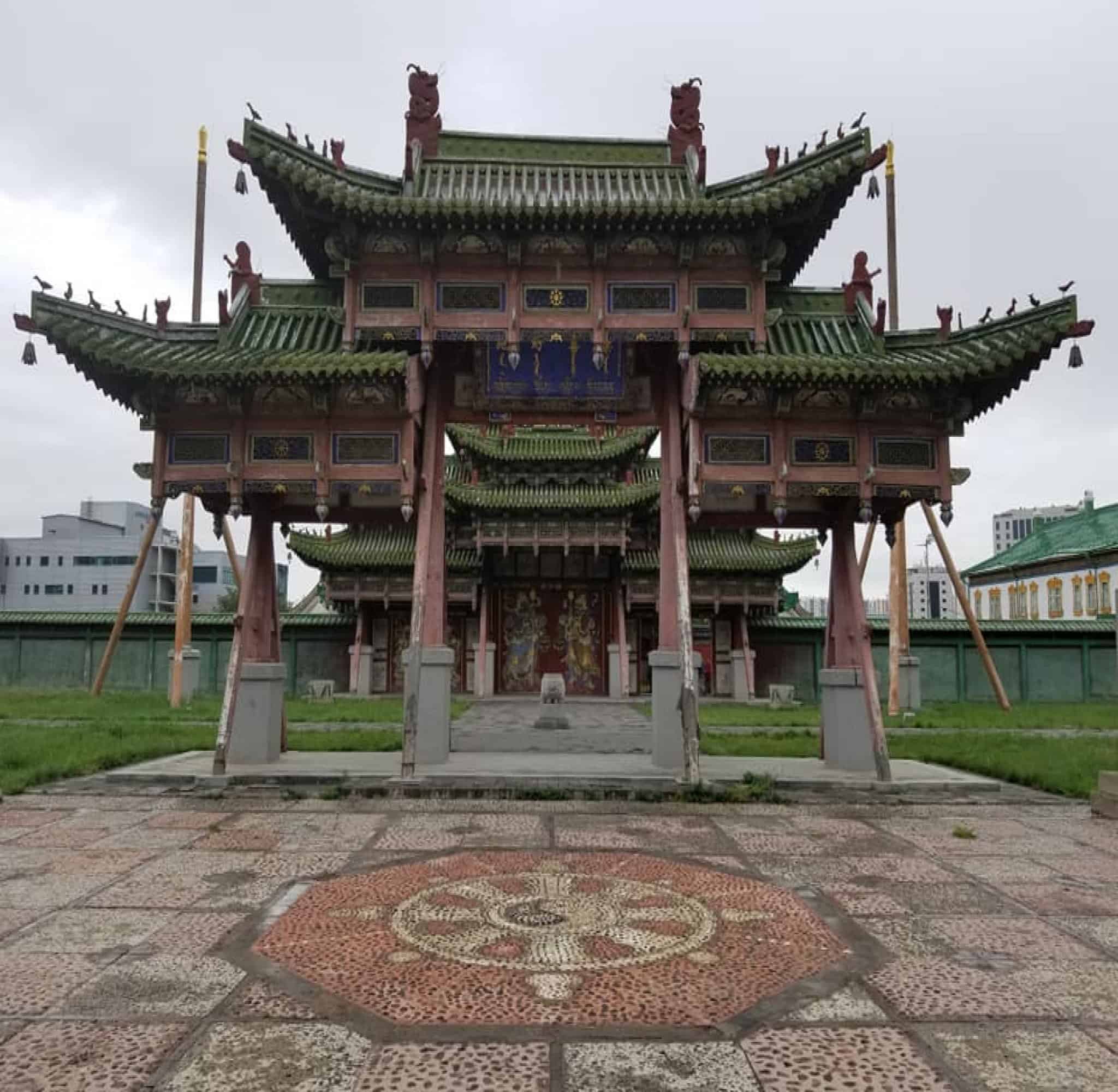 2. Mongolia
Mongolia is a wild adventure that everyone should take, and the fact that it's an affordable one makes it all the better.
Mongolia features insanely cheap food, accommodations, and museums.
In the city's capital Ulaanbaatar, you can get a private room for $20 or a shared dorm for $5 a night.
Take in a panorama view from the Blue-Sky Hotel & Tower's 23rd-floor sky bar with a $2 beer, and you'll wonder why you hadn't considered Mongolia before.
In addition to the low-priced food and drink options, Mongolia also displays distinctive Buddhist monasteries, breathtaking mountains, untouched remote beauty, scenic hiking, and tons of impressive statues such as the epic 131-foot-tall Genghis Khan Equestrian statue.
For an authentic experience, book a night in a ger (think a large, tent-like structure) with a traditional nomadic family.
I can promise you it'll be an experience you never forget or regret.
Mongolia is an untamed, exciting, and most importantly, affordable destination for those willing to undertake it.
Related: Hiking in Mongolia – An Epic 8-Day Adventure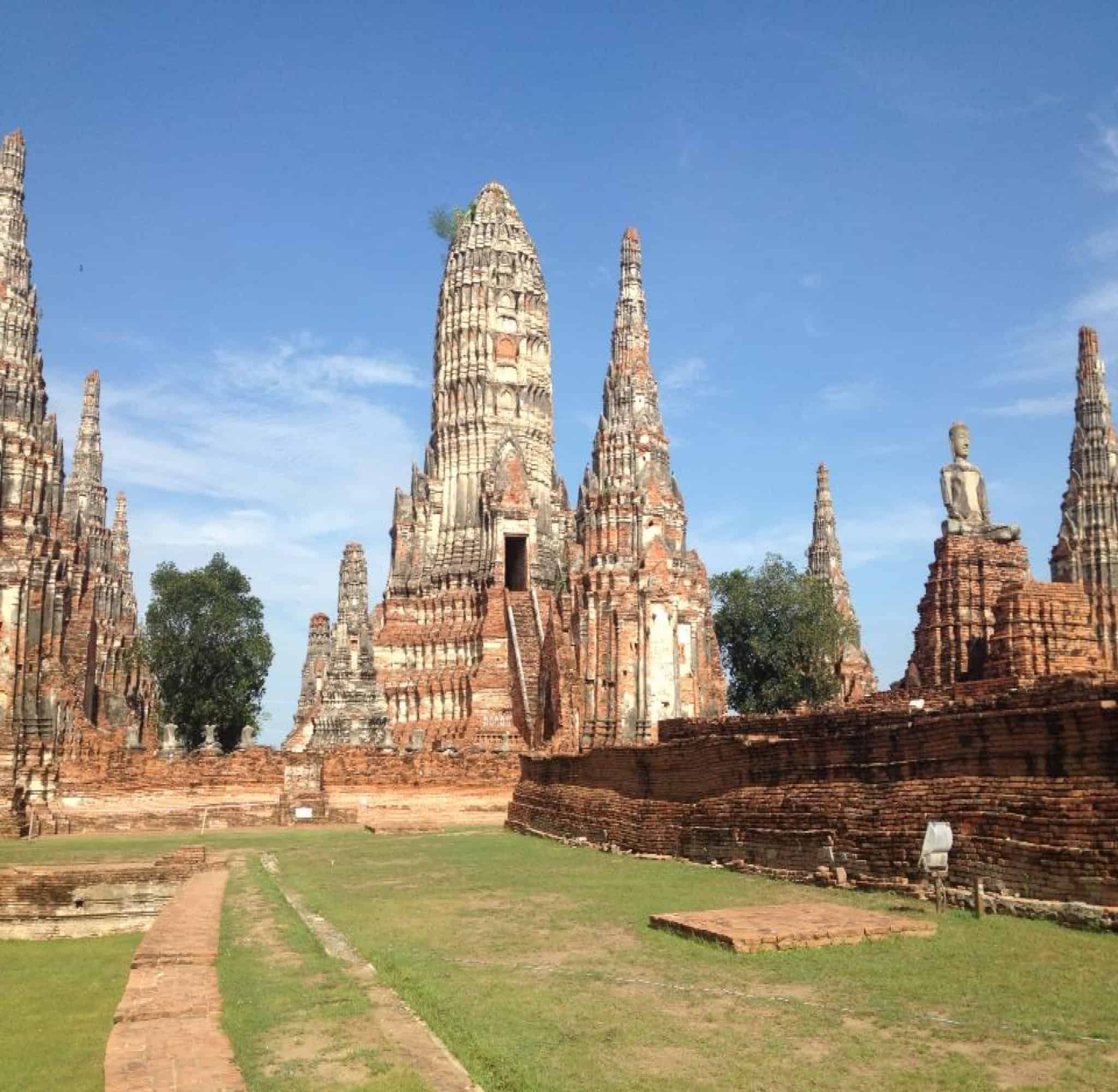 3. Thailand
Thailand has something for everyone and at a great rate.
From the chaotic and sensory overload of Bangkok to the enchanting islands that will make you think you've died and gone to paradise, Thailand is an absolute must for anyone traveling on a budget.
Delight in Thai cuisines such as spicy noodles and rice dishes for less than $1 and make sure you sample Thai tea/Thai coffee, which features sweetened condensed milk.
In Bangkok, you can eat and shop your heart out through the Chatuchak Market, see a free Muay Thai kickboxing match, or get a famous hour-long Thai massage for less than $10.
After you've experienced the bustling Khaosan Road and seen hundreds of gorgeous temples, head to one or many of the Thai islands for a complete change of scenery.
Thailand is home to more than a thousand islands, so make sure to do your research as to what vibe you'd like to experience.
Koh Phangan is known for being a big party island, so if you want to rage until the wee hours of the morning, this might be the place for you.
As far as accommodation, you can find private rooms for under $10 and shared dorms for less than $5, making it a very inexpensive place to let loose.
If you're looking for a more relaxed pace, Koh Lanta might be an option to consider.
It has the epic Thai Island beauty with a much more low-key, chilled-out feel. Dorms are $10 per night, and a private room is as low as $30.
These are just two affordable options in an endless buffet of Thailand's pristine beach paradise.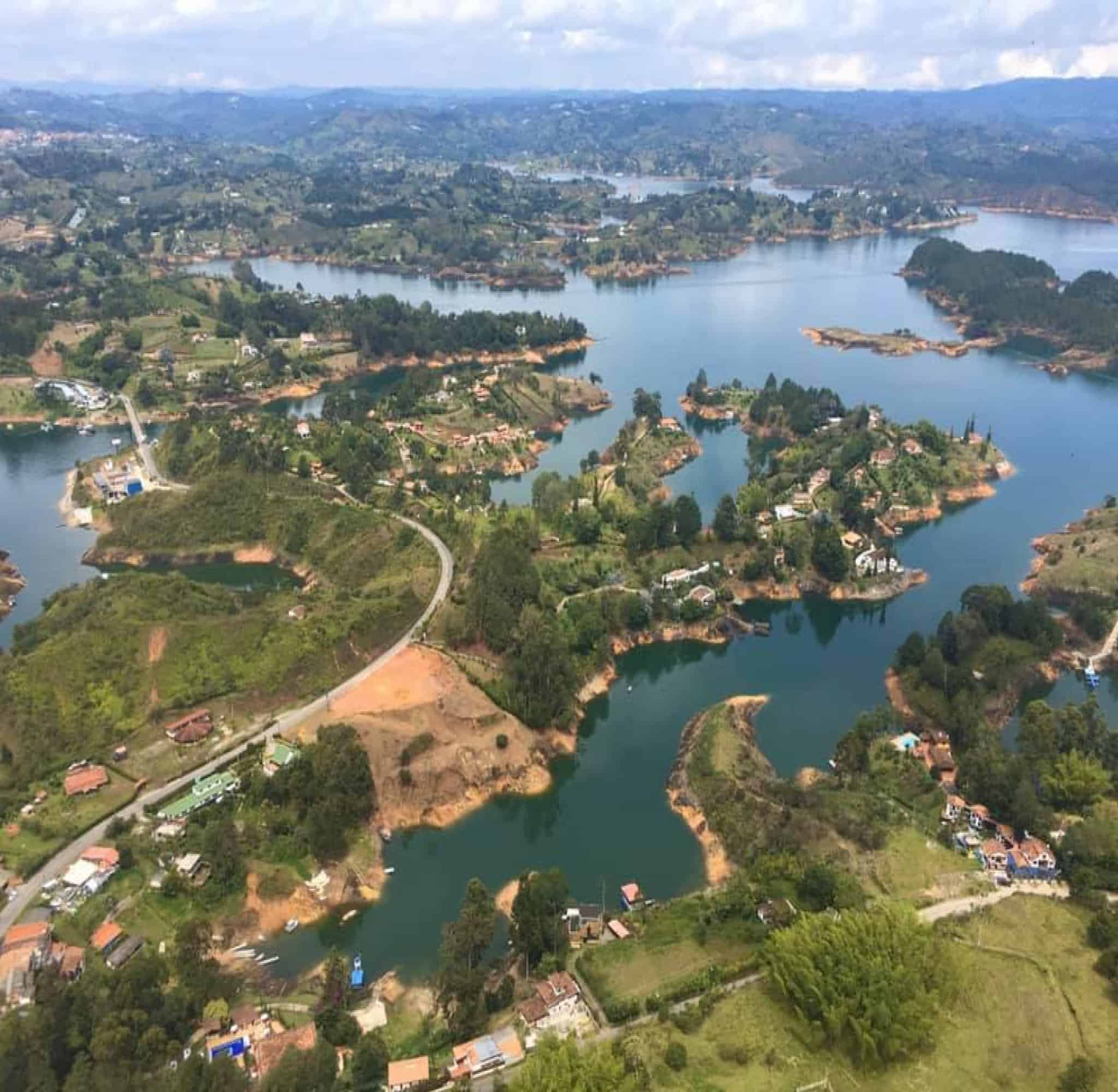 4. Colombia
Colombia is another destination that has a little something for everyone on a budget.
From bustling cities filled with excitement at every turn to smaller, picturesque towns with an authentic Colombian feel, this is one place you'll be daydreaming of returning to for years to come.
The bigger cities include an endless itinerary of inexpensive things to do and see, such as admiring and learning about the unique street art, lounging in a lovely park or garden, checking out all the cool cafes, bars, museums, churches, and restaurants and of course trying all the exotic fruits and street food.
No trip to Colombia would be complete without some street empanadas and buñuelos, which cost less than $1 each.
The smaller towns or 'pueblos' have a much more leisurely vibe where you can find plenty of Instagram worthy hikes, waterfalls, cable cars, mountains, and colorful streets.
After a long day of hiking, sip 'un tinto,' a popular coffee drink for approximately 65 cents and soak in the calming atmosphere around you.
Between the scenic hikes, insanely cheap food, endless activities, and gorgeous buildings, Colombia offers a budget-friendly choose your own adventure that you'll be talking about for years to come.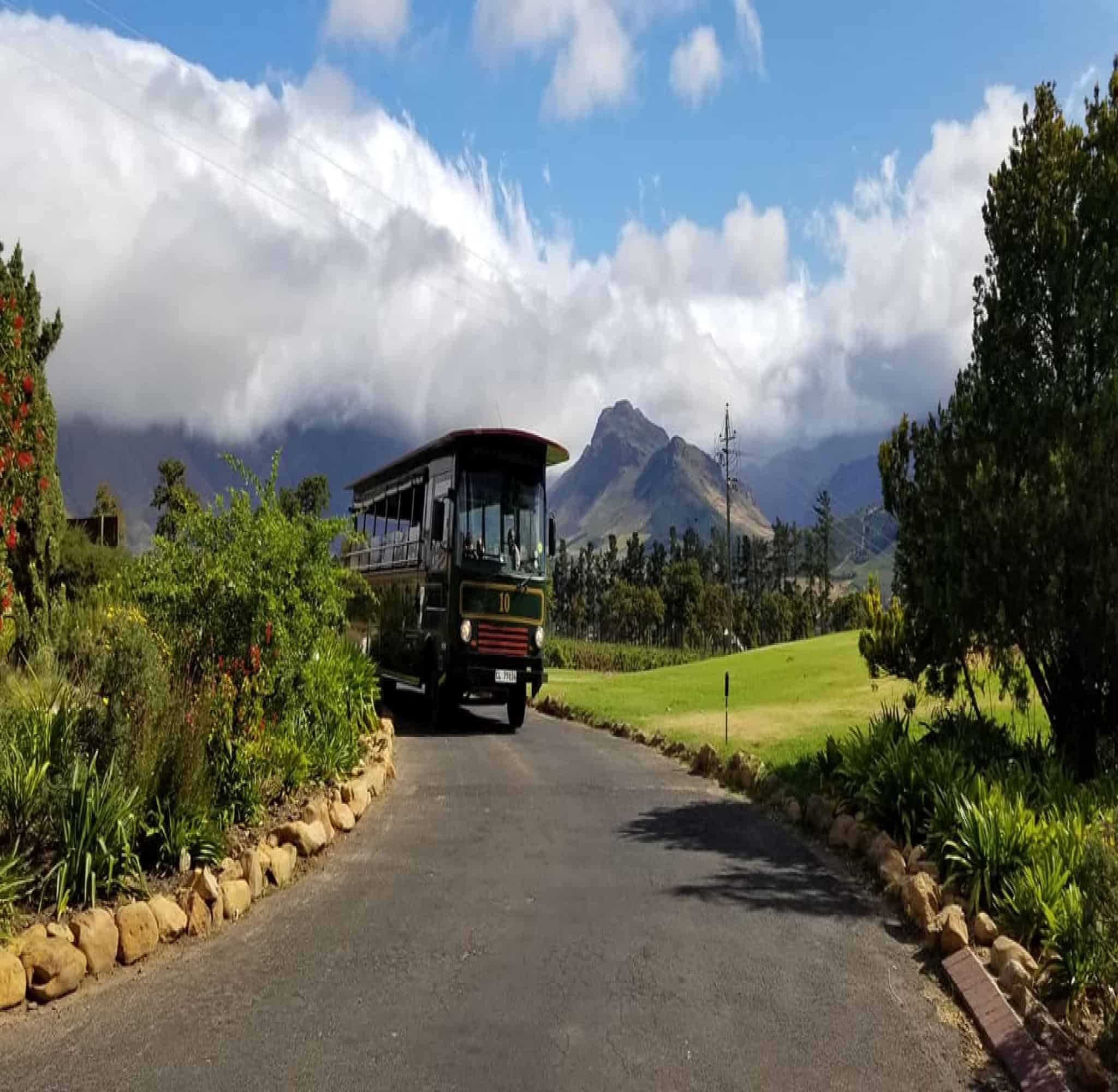 5. South Africa
If you want the beach, the mountains, and the most lavish yet inexpensive wineries in the world, head straight to South Africa.
Cape Town is filled with cheap eats, bars, and restaurants of all flavors and varieties.
You can spend a day hiking Table Mountain for free or take the cable car up for a little over $12 and hike down if you'd prefer.
For those not in the hiking mood whatsoever, you can get a return cable car ticket for approximately $23.
Explore your way through Victoria & Alfred Waterfront or head to the glittering coastline for a happy hour cocktail and idyllic sunset.
An hour from Cape Town, Franschhoek is a small town tucked into the countryside.
With over 30 opulent wineries overlooking gorgeous mountains, you'll be astounded at how inexpensive the wine tastings are.
Most places will have 4-8 tastings for just a few dollars.
For a little over $15 for the day pass, there is also a tram/bus to take you all around to the different wine farms, so you won't even have to worry about driving.
South Africa is a stunning and affordable place to visit with an incredible laid-back vibe that you won't want to miss, making it a top contender of places to travel to in 2021 on a budget.
Note: The above prices are listed in United States Dollars. I have continued to confirm the accuracy of the above prices; however, they are subject to change at any time depending on season, availability, or business changes.
Hannah Morelli is an ESL teacher and travel writer from Farmington, Michigan. When she isn't traveling the world or writing travel-related articles, she enjoys baking, watching Seinfeld, and reliving her world travels through her book "Hantom's Odyssey" available on Amazon.
Planning a trip? Go Backpacking recommends: