Argentina is a country that is blessed with everything a country could ask for.
The vast country has waterfalls & rainforests to the north, desert, and mountains to the west, seashore and animals to the east, as well as glaciers and mountains to the south.
If you have the time, you could see all of Argentina in one full month, 30-34 days, to be exact.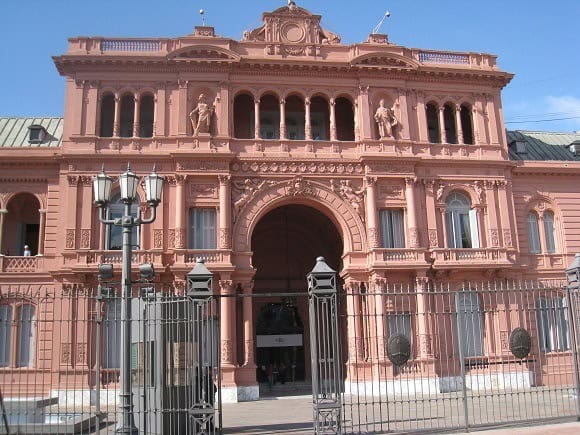 This itinerary doesn't include the off-the-beaten-track cities of Cordoba and Rosario, but with careful planning, you could see all the cities in 30-35 days (including travel time).
What follows are my tips for how to see Argentina in 30 days.
Buenos Aires: 5 days
This cosmopolitan city has everything that you could ask for, from the culture and the arts, a bustling nightlife, and enough European charm to steal the heart of a Frenchmen.
The itinerary below provides a balance of everything there is to do in Buenos Aires.
If you have a preference to experience the culture or even party your vacation away, you could do just that.
One day: Lo Boca, San Telmo, Puerto Madero
One day: architecture viewing/shopping – Ave 5 De Mayo & Ave Alvear
One day: Recoleta & Palermo – museums and shopping
One day: El Tigre
One day: nightlife and recovery
See also: Things to Do in Uruguay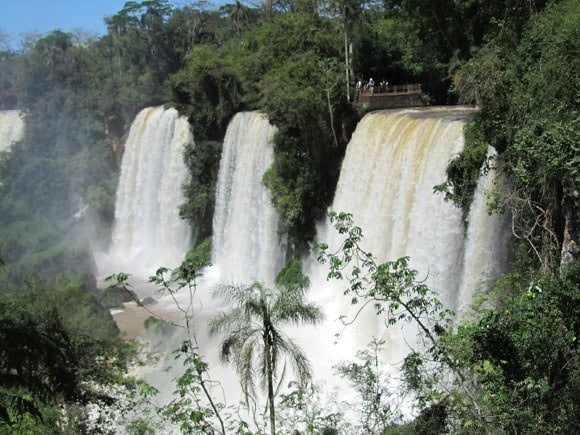 Iguazu Falls: 3-4 days
One of the natural wonders of the world, this is an absolute must when traveling through South America, much less Argentina.
The Iguazu Falls could easily be considered one of the top Argentina tourist attractions.
While most people spend their time on the Argentine side of the falls, the Brazilian side is just as beautiful.
Getting a Brazilian visa is not as hard as you would think, and most travelers only spend time on the Argentina side.
If you choose not to get a visa, cut the trip to 3 days. You only need one full day to see the Argentina side.
That could be a combination of two half days or one full day—plan for 1-2 days of travel in and out and of Iguazu City.
The helicopter ride from the Brazilian side is awe-inspiring and highly recommended.
One day: Argentina's side
One day: Brazil's side
One to two days: travel time
Salta: 6-7 days
This is Argentina's version of the American Southwest. If there was ever a place to be a victim of culture shock, it will be here.
You can travel to small towns where the Inca Empire used to be and get a completely different view of Argentina.
One to two days: travel in and out of the city and view the city
Two days (north): Tilcara, Humahuaca, salt flats, the rock of 7 colors (add one day for Jujuy)
One day (south): Cachi
One day (south): Cafayate
Cordoba: 2 -3 days (optional)
The second-largest city in Argentina is home to a variety of things to see.
A German town near the city that hosts the second largest Oktoberfest outside of Germany and also a museum dedicated to Che Guevera.
Who wouldn't love to get to know one of the most controversial men of the twentieth century?
One day: Cordoba city
One day: German village/Che Guevera
One day: Travel in and out of the city
Rosario: 1.5 days (optional)
The third-largest city in Argentina boasts a unique river cruise to see parts of Argentina that they don't show you online or in guidebooks.
Great for walking around and getting to know the history of the country with the flag monument.
One day: river cruise, city sightseeing
Half to one day: travel in and out of the city
Mar de Plata: 3 days
This is where locals go for vacation — it is one of the top tourist destinations for Argentineans.
A great beach town to wind down and relax while you recharge your batteries.
One day: travel in and out
One to two days: exploring the city (recharge)
Puerto Madryn: 4 days
The animal lovers' paradise, interact with Penguins, dive with sea lions and whales, and even get inches from Elephant Seals.
One day: Punta Tombo & Punta Ninfas – penguins & elephant seals
One day: Peninsula Valdez – sea lions, penguins, coast sightseeing, bird watching
One day: Punta Piramides, Puerto Madryn sightseeing, diving sea lions
One day: Trelew Dinosaur Museum and in and out of the city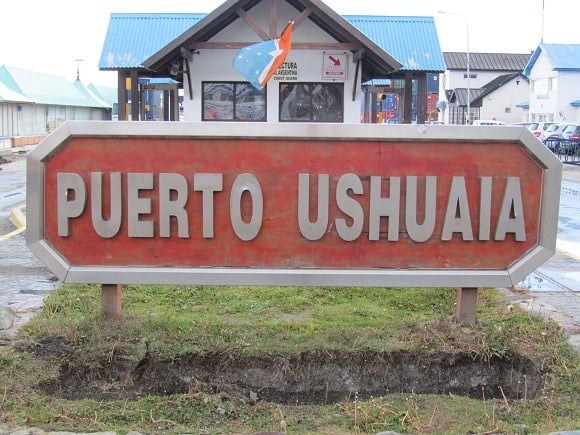 Ushuaia: 4 days
Ushuaia is the self-proclaimed southernmost city in the world that is picturesque, laid back, and chock full of tourist attractions.
Also, the gateway to Antarctica if you want to take the trip of a lifetime.
One day: a tour of the bay, museums, and city
One day: glacier climbing & Tierra del Fuego National Park
One day: lakes country tour & end of world train – not recommended
One day: travel time
El Calafate: 3 days
Home to Perito Moreno Glacier, one of the only growing glaciers in the world, many tourists will even be able to see chunks of icebergs break off into the water.
This unique event should be added to everyone's bucket list.
One day: cruise to glacier and city
One day: hiking and outdoor time
One day: travel time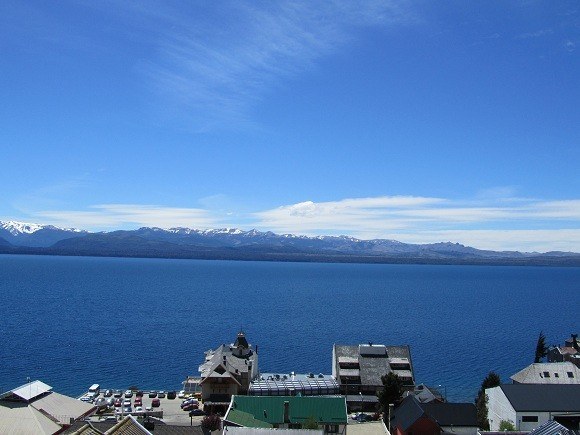 Bariloche: 4 days
The Argentine version of Switzerland; snow-capped mountains, delicious chocolates, and great adventures for the whole family.
One day: lakes cruise and town
One day: Tronador Glacier
One day: misc sites, surrounding areas, and museums
One day: traveling in and out
Mendoza: 3 – 4 days
The Napa & Sonoma Valley of Argentina provides excellent opportunities to taste some of the best wines of South America amongst endless fields of grapes.
The highest peak in the Andes Mountains also provides great opportunities for climbing and hiking.
One day: wine tour
One day: town & museums
One day: hiking and outdoor Activities
One day: travel in and out
You can see the entire country in less time, depending on your travel plans and what you prefer to do.
You can save time and money by taking overnight buses to some cities that are 7-12 hours away from each other.
Also, be aware that hostel prices are incredibly high compared to other cities when traveling to Patagonia.
When in Ushuaia, don't forget to get information about traveling to Antarctica, as this is the gateway to the vast continent.
Marcello Arrambide has been traveling all his life and has lived in over 6 countries around the world. He currently living in South America where he shares tips and stories about his travels on http://www.wanderingtrader.com. You can also find him on Twitter:@wanderingtradr
Planning a trip? Go Backpacking recommends: