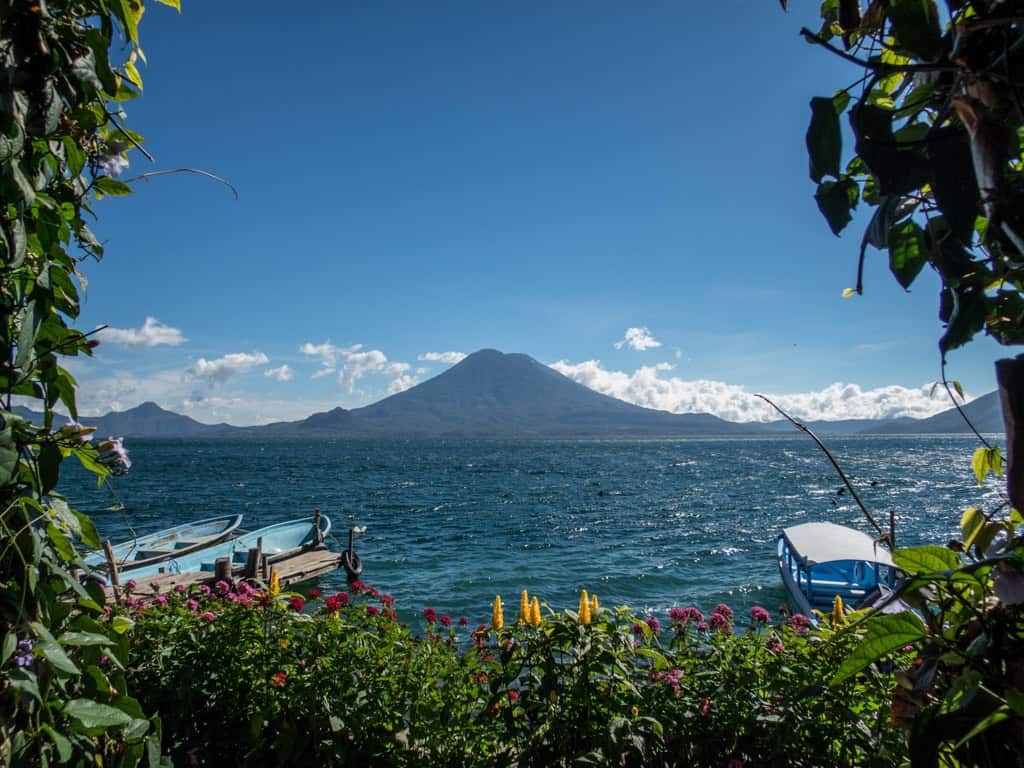 We've got less than 36 hours left in 2014, and I'm only now catching my breath after a whirlwind finish to the year.
First and foremost, I want to thank everyone who lands on Go Backpacking and takes the time to read one or more of the stories published here.
We hope they inform and inspire you to get out and see the world, whether it's exploring your own country or traveling abroad.
This year alone, we topped 1 million visits and 2.6 million page views!
I'm grateful to everyone who contributed this year, especially Mark Wiens, who, after 164 stories and three years with Go Backpacking, ceased writing for us to focus on building his blog at Migrationology.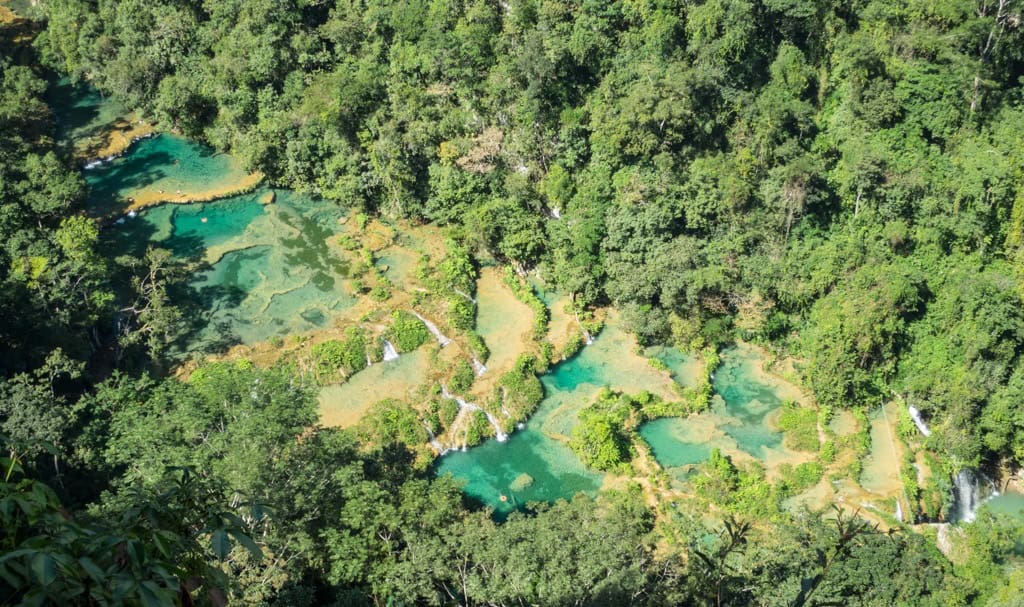 Guatemala
After a relatively light travel year in 2013, I decided to kick off 2014 with a 6-week trip through Central America.
I began with Guatemala, which I'd visited briefly from Belize in 2006 to see the ruins at Tikal.
I spent two weeks walking the cobblestone streets of Antigua, admiring the views around Lake Atitlan, swimming in scenic Semuc Champey, soaking up the Caribbean vibe in Livingston, and checking out the Maya world's largest stone stelae at Quirigua.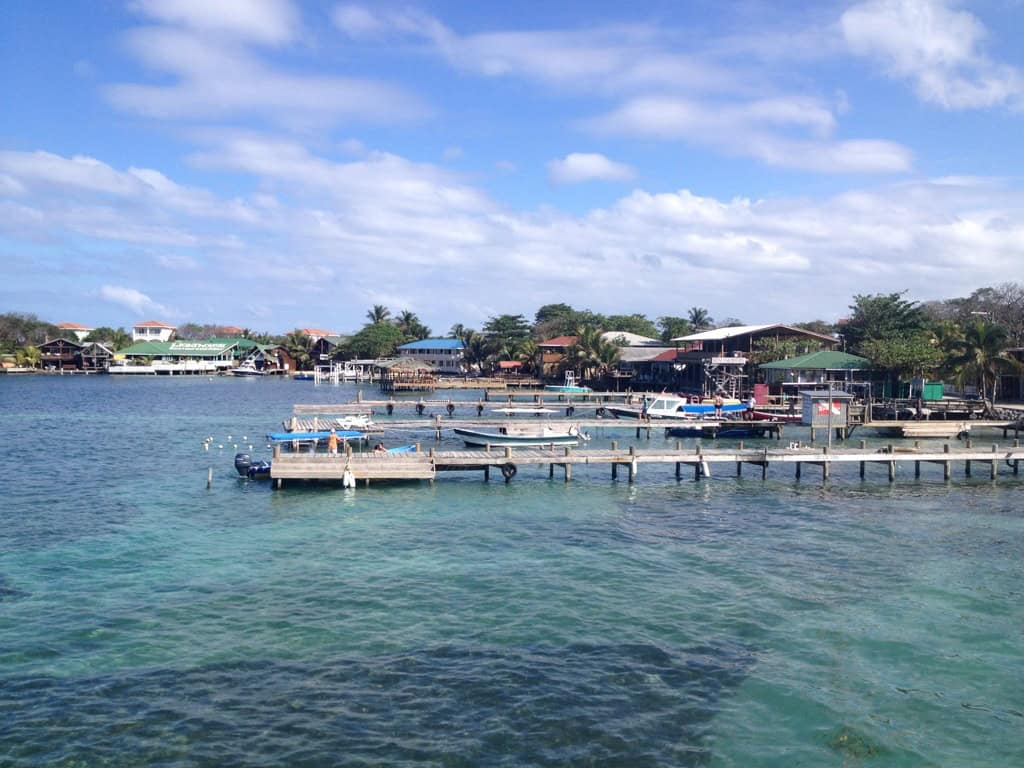 Honduras and El Salvador
I traveled overland from Livingston, Guatemala, to Copan, Honduras, which required various modes of transport, including boat, bus, and taxi.
It was tiring, and while the Copan ruins are nicely maintained, they weren't as impressive as Tikal or the ones I'd seen in Mexico the year before.
From Copan, I made another full day's journey overland to San Salvador, the capital of El Salvador.
Exhausted from too many slow, uncomfortable chicken buses, I decided to limit my time in El Salvador to just two nights (long enough to visit the country's only UNESCO World Heritage Site) and fly to Roatan, Honduras.
Most backpackers go to the smaller island of Utila for cheap partying and diving, but if I wanted to fly, Roatan would have to be my destination.
It was overcast and rainy the whole week of my visit, save for one beautiful day of sunshine.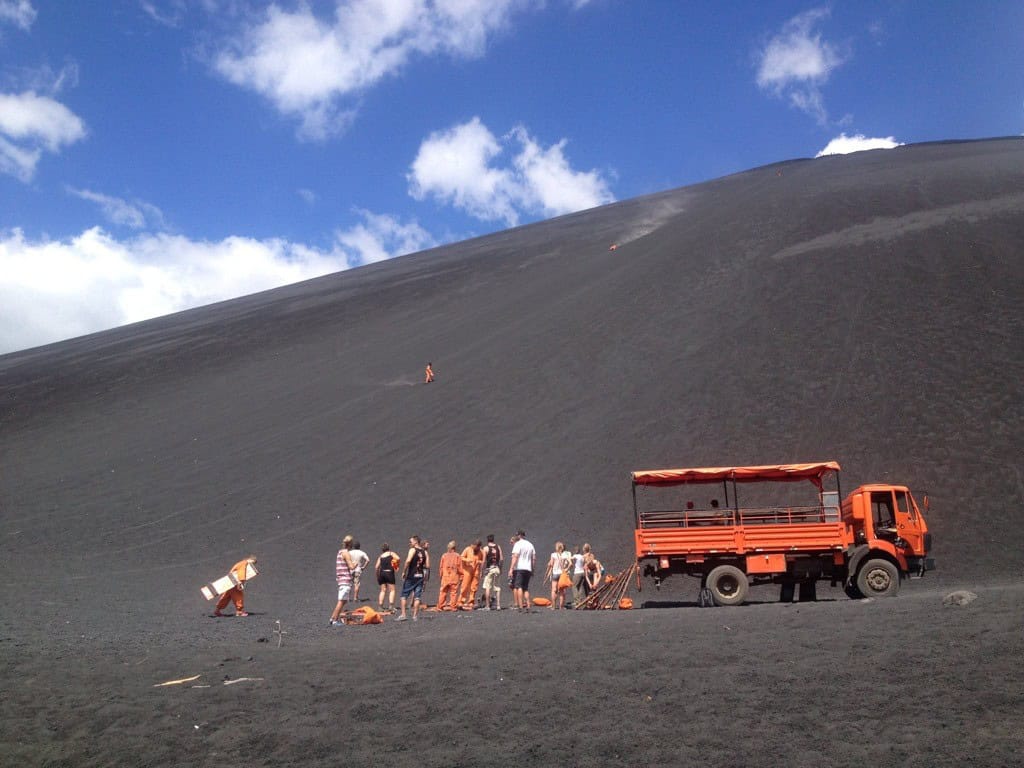 Nicaragua
Not keen to fly into the Honduran capital's airport, considered one of the most dangerous in the world, I paid a premium to fly to Managua, the capital of Nicaragua, instead.
By nightfall, I'd left the capital for Leon, where I checked the ludicrous sport of volcanoboarding off my bucket list.
I also visited Granada, found a slice of paradise at Laguna Apoyo, watched the start of an adventure race on Ometepe, and chilled out in San Juan del Sur.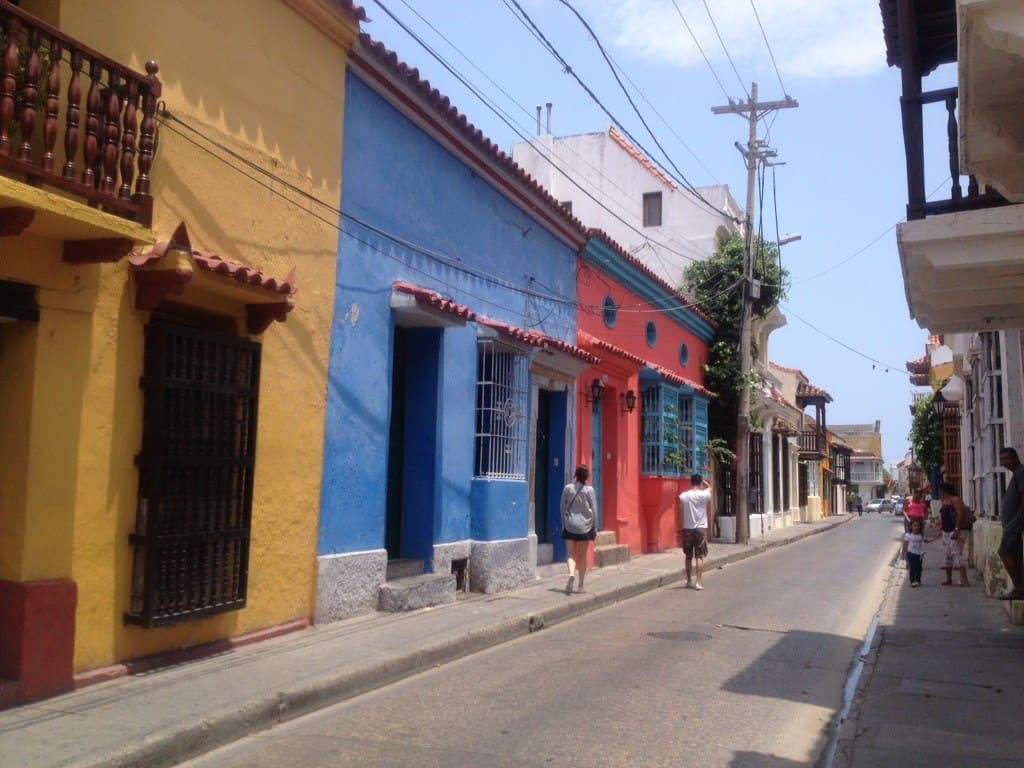 Medellín and Cartagena, Colombia
From Managua, I flew back to Medellín, where I spent the next six months focusing on work, including the Lima Travel Guide, Travel Blog Success, and Medellín Living.
Medellín Living organized and hosted 17 events in 2014, bringing together hundreds of readers.
Highlights included our sell-out Thanksgiving dinner at Humo, our first charity fundraiser (we raised $1,650 for Mahavir Kmina, a local organization providing free prosthetic legs to Colombians), and the December 16th launch of the Medellín Guide, my first iPhone app.
But it wasn't all work and no play. Watching the World Cup in Medellín was an absolute blast. I cheered on the USA and celebrated the Colombian wins too.
My brother, best friend, and his girlfriend flew down to Cartagena from New York City for Memorial Day weekend.
Together, we rented a spacious apartment with a rooftop deck in the heart of the Old City (thank you, Airbnb).
It was my fourth time in Cartagena, yet it was the first time I slept within the Old City, visited Playa Blanca (a beach), and took a dip in the infamous mud volcano.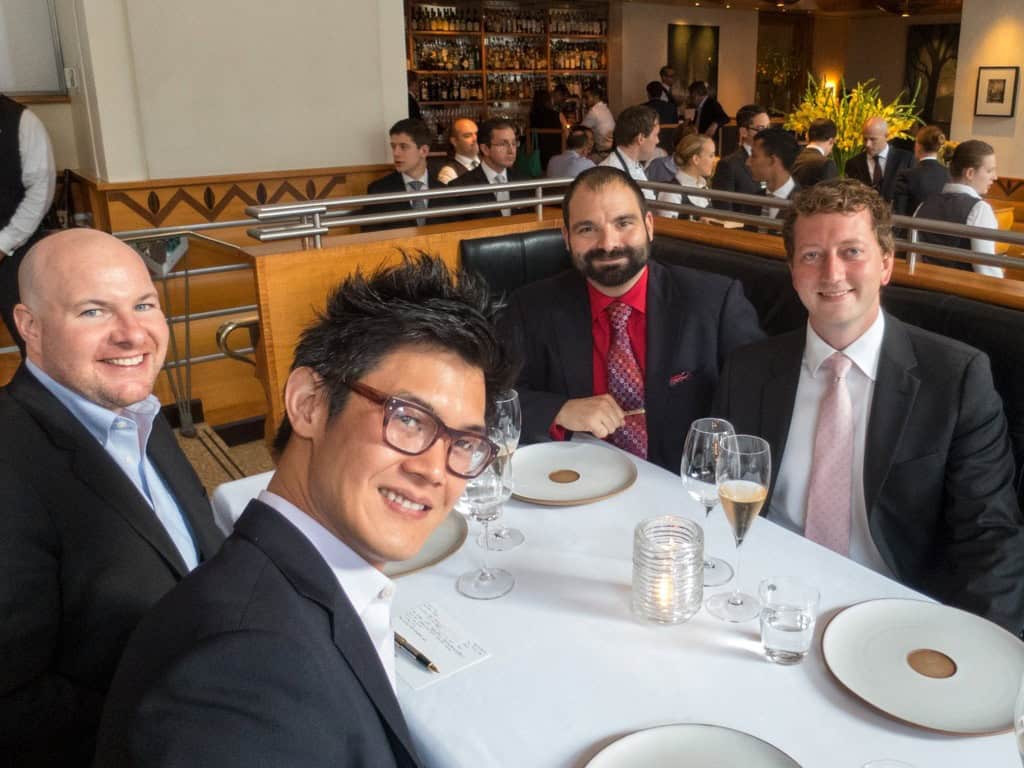 Florida and New York City
In mid-August, I left Colombia to visit family, first in Florida and then New York.
Despite living out of a carry-on size backpack and sleeping on my brother's sofa, I managed to assemble a suit and shoes appropriate for a 14-course dinner with wine pairing at NYC's Eleven Madison Park, which was rated the #1 restaurant in North America this year.
It was also my first time at a 3-star Michelin restaurant.
And given those accolades, you shouldn't be surprised to hear it was far and away the most expensive meal I've ever eaten (a record I don't expect to be broken any time soon).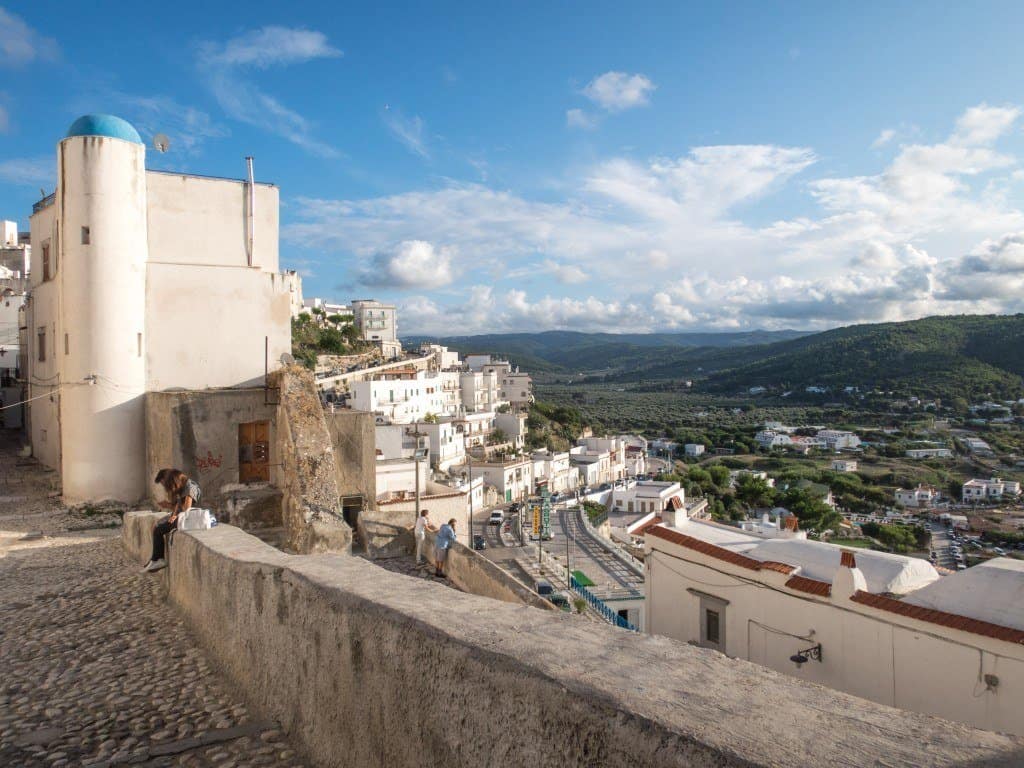 Gargano, Italy
An invitation to visit and learn more about Gargano in southeastern Italy led me back to one of my favorite countries in Europe for a week in early September.
We visited the UNESCO-listed Sanctuary of Monte Sant'Angelo, wandered the back streets of Vico del Gargano, ate gelato in Peschici, took an adventurous boat ride through caves, and visited the Tremiti Islands.
Throughout the week, we were fed a never-ending supply of Italian food and wine. It was glorious!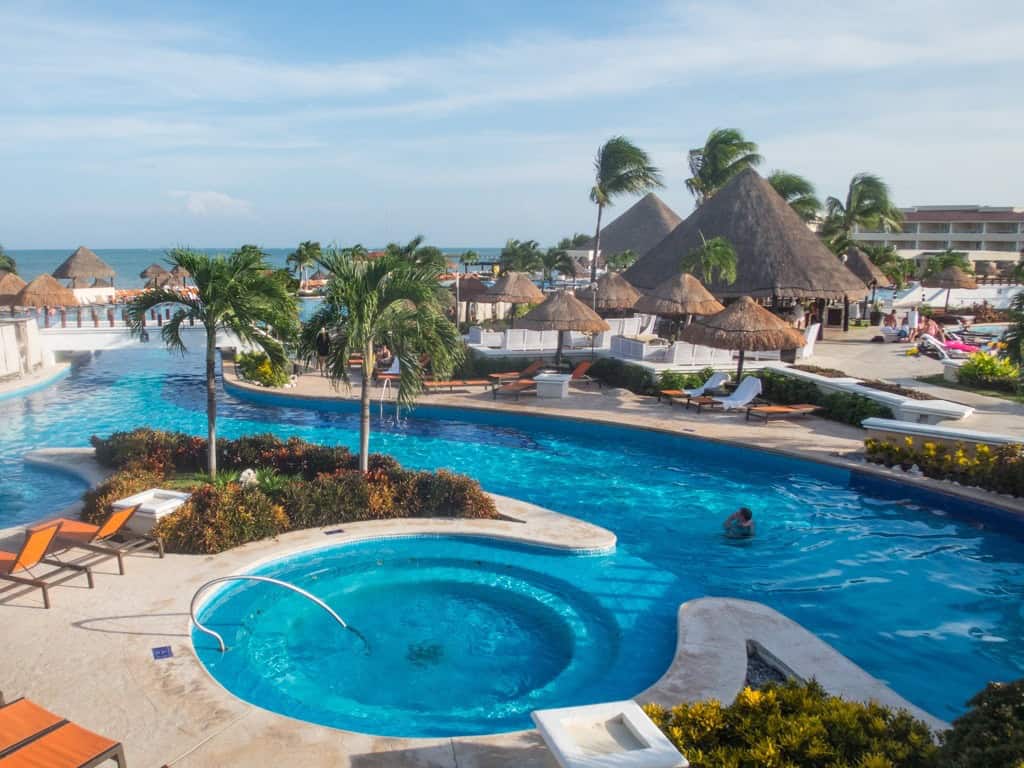 Cancun and Playa del Carmen, Mexico
From Gargano, it was a long, two-day journey to reach Cancun for the North American Travel Blog Exchange (TBEX) conference.
In the past, I've attended as a blogger, but this year I participated in three distinct roles:
Media partner (Travel Blog Success)
Speaker (blogging in Latin America panel)
Blogger
The conference was held at an all-inclusive resort for the first time, and as I was speaking, I was able to stay there at no cost.
It made life a lot easier. In the future, I'm going to be more open to spending money on accommodation when attending business conferences (even if they aren't on the beach with an enormous pool complex).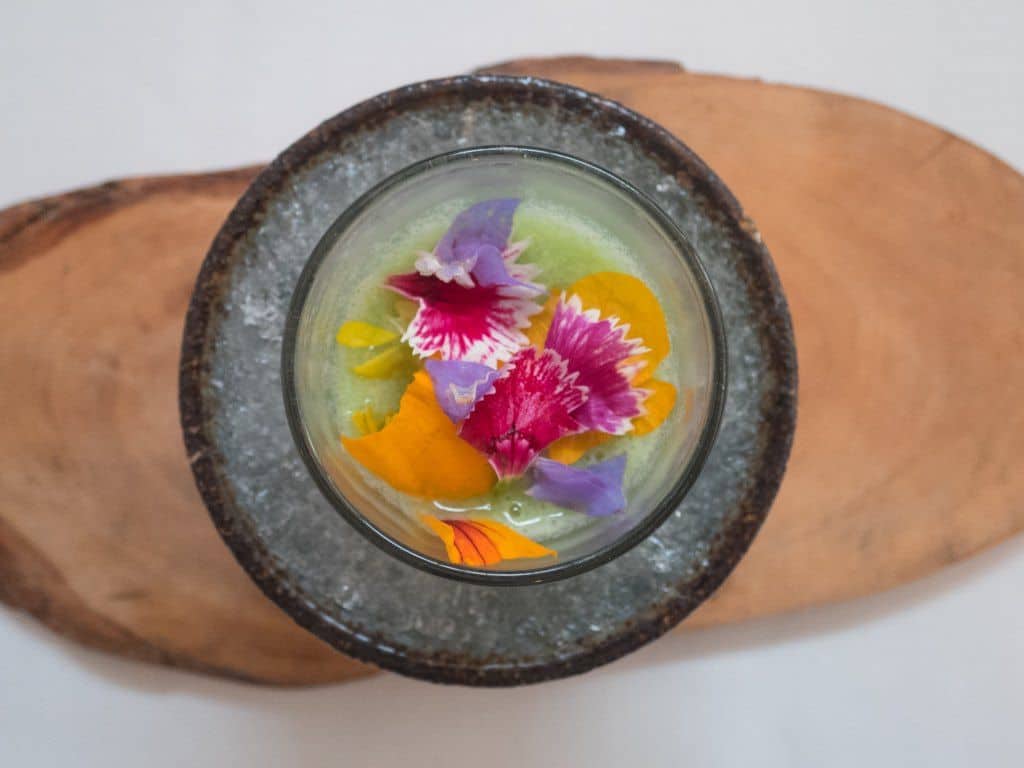 Lima, Peru
After TBEX and a week of doing nothing in Playa del Carmen, I returned to Medellín from mid-September to mid-November to continue working on the Medellín Guide iPhone app.
I had initially planned to return to Lima in 2013, after spending six months there in 2011-12, but that trip never materialized, so I made it happen in November.
I spent ten days on a foodie mission to try some of the best restaurants in Lima.
The highlight was Central, which was ranked the #1 restaurant in Latin America this year, thus surpassing Astrid & Gastón.
It was half the cost of Eleven Madison Park (though I skipped the wine pairing this time), the lighting at lunch was perfect for photos, and I felt as though the 17-course tasting menu was a step above EMP in terms of of of presentation and creativeness.
I had so much fun; I've already begun thinking about returning to Peru in early 2015.
There are still many places in the south I've yet to see (Huacachina, Nazca, Colca Canyon, Arequipa, and Puno).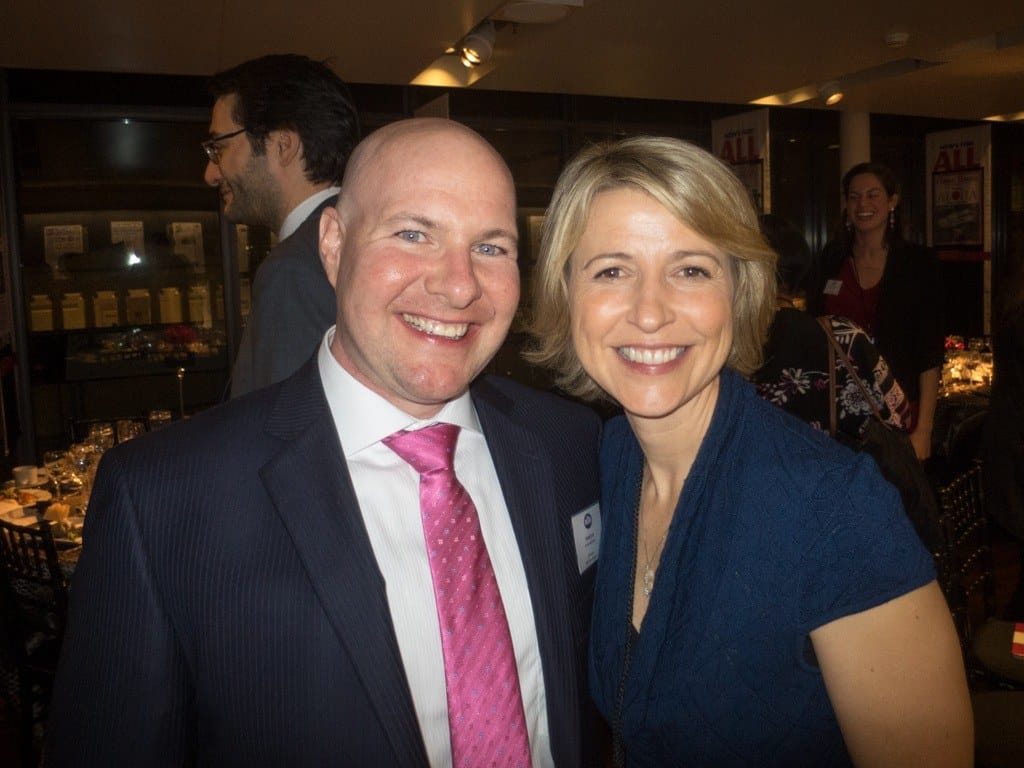 Washington, DC
The year's biggest surprise was an invitation to attend The White House organized Travel Bloggers Summit on Study Abroad and Global Citizenship.
I'll be writing about the whole experience in January, which included a tour of the East Wing decorated for the holidays in addition to the summit itself, which featured top-level administration officials, plus some notable personalities like author Rolf Potts and The Travel Channel's Samantha Brown.
Annual Reviews from Prior Years
Looking back at my review from last year, I noticed my idea for a three-month Asian adventure that never materialized.
It was certainly feasible, but I decided not to proceed in favor of focusing on growing Travel Blog Success and putting out the Medellín iPhone app before the end of the year.
Looking Ahead to 2015
At the moment, my plans for 2015 are wide open. I only know one place I'm going for sure, and that's New York City on April 30th for the screening of The Wireless Generation, a documentary by my friends Christine and Drew in which I appear.
Dave is the Founder and Editor in Chief of Go Backpacking and Feastio. He's been to 66 countries and lived in Colombia and Peru. Read the full story of how he became a travel blogger.
Planning a trip? Go Backpacking recommends: