This is part two of a two-part series. To read part one of my travels in South America, click here.
Destinations
Miami, Florida
I departed Colombia for Miami the last week of August, and it was my first time visiting the so-called capital of Latin America.
I spent my first few nights with Danny and Jillian from I Should Log Off near Ft. Lauderdale and then took the bus to Miami Beach, where I couchsurfed in an apartment a block off Lincoln Road.
Miami is a city I'm keeping in the back of my mind should I want to settle back in the USA.
It's got the Latin culture I enjoy and would make an excellent transportation hub for future trips around Central America and the Caribbean.
The only problem is that I don't want to own another car, and as I learned one night, taxi rides can get expensive quickly.
Reykjavik, Iceland
I'd heard so many wonderful things about Iceland. I made it a point to visit Reykjavik for ten days en route to Spain.
I quickly found it's not as cheap as it used to be a few years ago. Their economy has recovered, so prices are high for everything from food to activities.
But, as usual, I didn't let that stop me from exploring the country.
Highlights included visiting the infamous Blue Lagoon, a trip around the Golden Circle, hiking a glacier, and seeing the northern lights for the first time.
Girona, Spain
Costa Brava, Spain
I flew from Reykjavik to Barcelona for the 2012 Travel Blog Exchange (TBEX) conference.
It was my first TBEX since 2010 in New York City, and it blew that one away in terms of the program, organization, setting, and food.
In addition to walking the old streets of Girona, I also made a day trip to the Salvador Dali Museum.
After the conference, I joined several other bloggers on a 3-day tour of Costa Brava, during which I celebrated my 36th birthday.
I still have much to write about the region, though I've already shared my experience riding an electric bicycle for the first time!
Germany
From Barcelona, I flew to Munich for Oktoberfest. My host was the brother of my first roommate in Medellin.
After drinking a few liters of Oktoberfest beer, I began to put my Eurail Global Pass to use with a high-speed train ride to Berlin.
My time in Berlin was split in half by a two-week trip to Indonesia (below), but I still managed to see a lot and meet up with Dan and Audrey from Uncornered Market.
From Berlin, I'd head by train to Dresden, which I liked a lot because of its historic city center.
There's still a lot left for me to see in Germany, and I'd like to return when I have more time.
Indonesia
I had the best flying experience of my life when Qatar Airways offered me an upgrade to Business Class from Berlin to Jakarta (via their hub in Doha).
The food was so good. I ate dinner twice that night.
Once in Jakarta, a whirlwind blog trip began with a trip to see wild orangutans in Borneo, Borobudur Temple (a UNESCO site), the cultural capital of Yogyakarta, sunrise over Mount Bromo, the dragons of Komodo Island, and Bali.
Asia marked my fourth continent in 2012.
The only other time I've made it to four continents in a single year was in 2008 during my trip around the world (Australia, Asia, Africa, Europe).
Czech Republic, Austria, Slovakia, Hungary, Slovenia, and Italy
Upon returning to Europe, I stepped on the gas. I bypassed Prague, which I'd visited in 1998, in favor of Brno.
I spent several nights in Vienna, trying to relive Before Sunrise (to no avail), before hopping a train to Bratislava, which was featured in another of my favorite travel movies, Eurotrip.
While I didn't connect with Bratislava, which is better left for Spring or Summer, I did have a great time in Budapest.
This is a city I could see myself living in for a few months, and it'd make an excellent base for exploring more of Eastern Europe.
It was off to Ljubljana from Budapest for a few nights, and then I also managed to squeeze in a return to Venice, my first love.
There, I got to experience some of what it's like during the "Acqua alta" or "high water" season, when the lagoon's waters overflow the banks of canals, flooding low-lying areas.
England
From Venice, I flew RyanAir for the first time. The flight to London was fine, but the check-in and security gate process lacked organization.
Despite waiting in several long lines, I made my flight.
My reason for visiting London for the third time, and the first since 1998, was to attend the annual World Travel Market (WTM) trade show.
It was an interesting, if tiring, experience. I don't think I'll go out of my way to go back, but I'm glad I gave it a chance.
Tons of bloggers flocked to London, allowing me to catch up with friends and meet new people.
I even saw one of my favorite bloggers, Andrew Evans, for the first time since we met in 2009.
I celebrated my London return with theater trips, catching Phantom of the Opera and Rock of Ages.
Wales
Since I was in London, I took the opportunity to visit nearby Wales for the first time.
I indulged my fascination with medieval castles by visiting two. In the UK, I've only got Scotland left to see.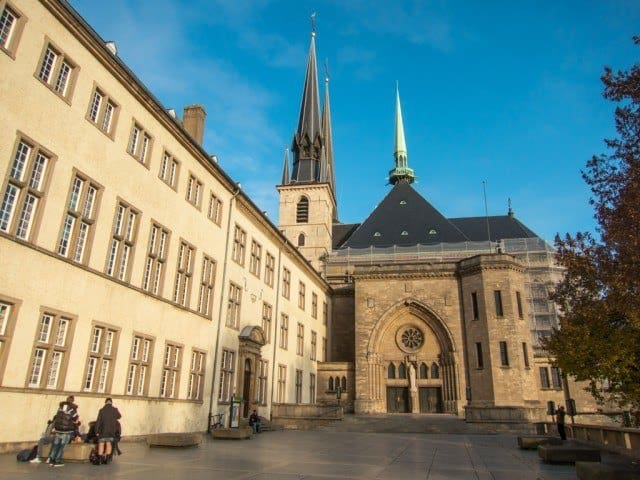 Luxembourg
I left Cardiff for Luxembourg City via London, the Eurostar train (which goes through the Chunnel), and a French TGV train.
I can't say much was happening in Luxembourg, though an upcoming soccer match with Scotland ensured the city was full of kilt-wearing Scots.
Some public demonstrations also made it a little noisier than usual.
France
From Luxembourg, I caught the TGV to Avignon via Paris. I arrived the night before the annual wine festival.
The following evening, for just three Euros, you could get a wine glass and taste as many wines as you wanted in two-and-a-half hours.
In addition to the wine culture, I loved how well the old medieval walls around the city were preserved.
I immediately began to think about returning to Avignon to spend three months in the Spring or Summer.
In addition to Chile's Atacama Desert and Indonesian Borneo, Avignon makes the list of top destinations of 2012.
I also visited Arles, Nice (for the second time), and Cannes in the south of France before heading toward Andorra via Toulouse.
Monaco
While camped in Nice, I took a day trip to Monaco to drive a Ferrari (thanks again to GetYourGuide for the experience).
The wealth on display in this tiny country is beyond belief, from the exotic sports cars to the superyachts.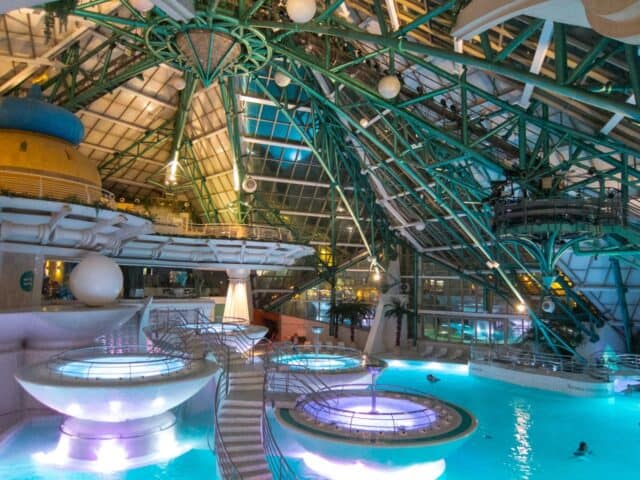 Andorra
I was only in Toulouse, France, for a night before catching a shuttle bus to Andorra, my 50th country and the last new one of 2012.
I'd liken this small country on the border between France and Spain to a giant ski resort.
In addition to winter sports, duty-free shopping, as well as spa and wellness services, attract lots of European vacationers.
From Andorra, I returned to Barcelona via bus and began the decompression process.
I flew back to Tampa for Christmas via New York City (where I finally met the inspiring C'est Christine).
Before 2012 ended, I returned to living in Medellin and celebrating New Year's Eve, paisa style.
And there you have it, my very long and exciting year in travel. In total, I visited 23 countries across four continents.
In 2013, I will travel far less and focus on catching up with my writing, improving the Travel Blog Success community, releasing my Medellin Travel Guide, and more.
This is part two of a two-part series. To read part one of my travels in South America, click here.
Dave is the Founder and Editor in Chief of Go Backpacking and Feastio. He's been to 66 countries and lived in Colombia and Peru. Read the full story of how he became a travel blogger.
Planning a trip? Go Backpacking recommends: