In 2017, I skipped writing about my best travel experiences of the year for the first time since I began the annual tradition in December 2010.
I'm still bummed about not taking the time to pause and reflect, even though the only international travel I did was to Mexico City (but hey, at least I went three times).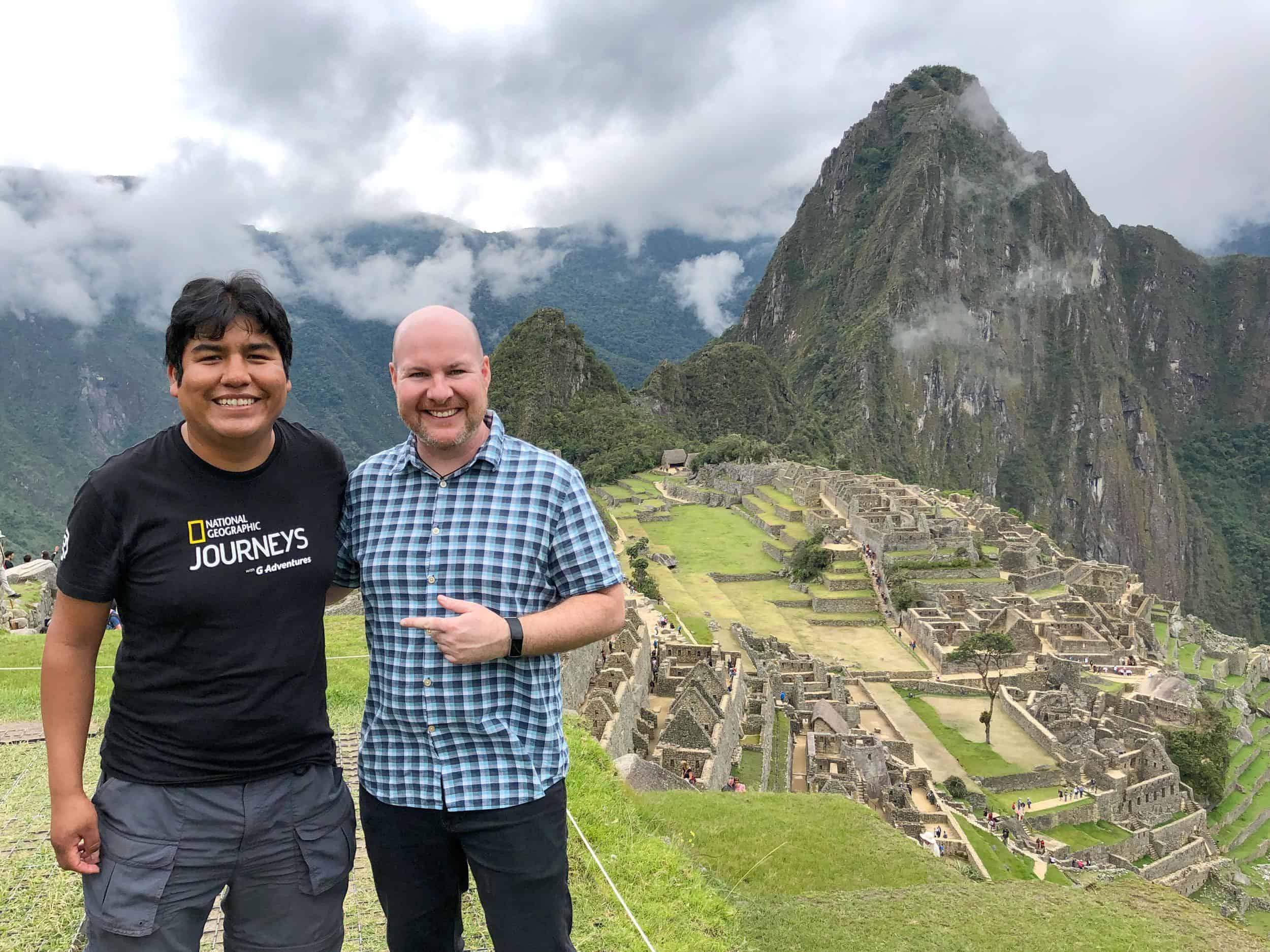 My biggest news from last year was the decision to sell Travel Blog Success, the online courses and community for travel bloggers I'd worked on since 2009.
Matt of Nomadic Matt acquired my business and quickly incorporated it into his own (Superstar Blogging).
I decided to sell for many reasons, one being that I felt myself drifting further and further away from the work I enjoy most – traveling, writing, and helping others explore our world.
I started 2018 brainstorming what I wanted to do next and kept returning to how much I've enjoyed my lifestyle and work the last 11 years.
I decided to recommit myself to Go Backpacking while at the same time starting a new passion project in the form of a food blog (Feastio).
Ironically, with all the free time from selling my e-commerce business, I took so many trips that I didn't give myself enough time to write about them in between!
It reminded me how much more time and energy goes into producing stories today versus when I first started blogging in 2007.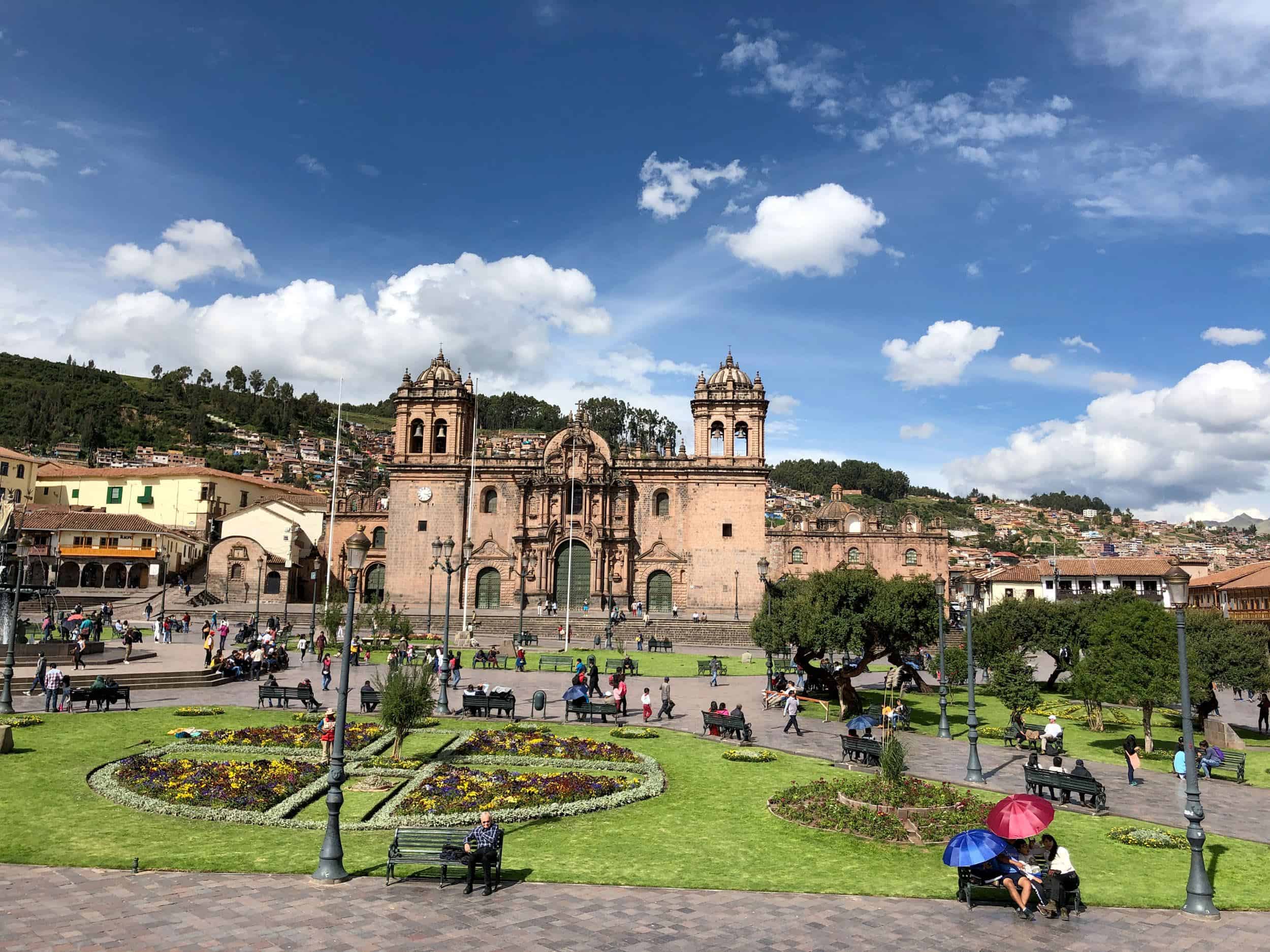 Top Travel Experiences
Peru
My first trip of the year was to Peru in late January.
I'd won the 8-day Explore Machu Picchu tour from National Geographic a few months earlier while attending an event to promote study abroad and global citizenship.
The tour was run by G Adventures, a company I'd previously visited Patagonia and Mexico with.
I invited my friend Freddy, and we flew down to Lima to meet with the group before flying to Cuzco.
We spent several days visiting archaeological sites in the Sacred Valley, some of which I'd seen before.
Then, unlike my first visit to Machu Picchu when I did the four-day Salkantay trek, we took the train to Aguas Calientes.
Machu Picchu was just as beautiful and mystical the second time around.
The most significant difference in my experience between 2011 and 2018 is that tourists are now held to a stricter path through the site.
We weren't allowed to backtrack. Keep this in mind while taking pictures.
However, such changes are understandable, given the negative impact tourism can have on ancient archaeological sites.
Once the tour was over, I moved into an Airbnb apartment in the heart of Miraflores.
I spent the rest of February in Lima, eating delicious Peruvian food and checking out new bars.
Machu Picchu Tour: Head to Lima for fantastic food before flying to Cuzco to explore the Sacred Valley and iconic Machu Picchu. This is one of the cheapest group trips available in South America from Nat Geo and G Adventures. Click here to learn more.
Read More About Peru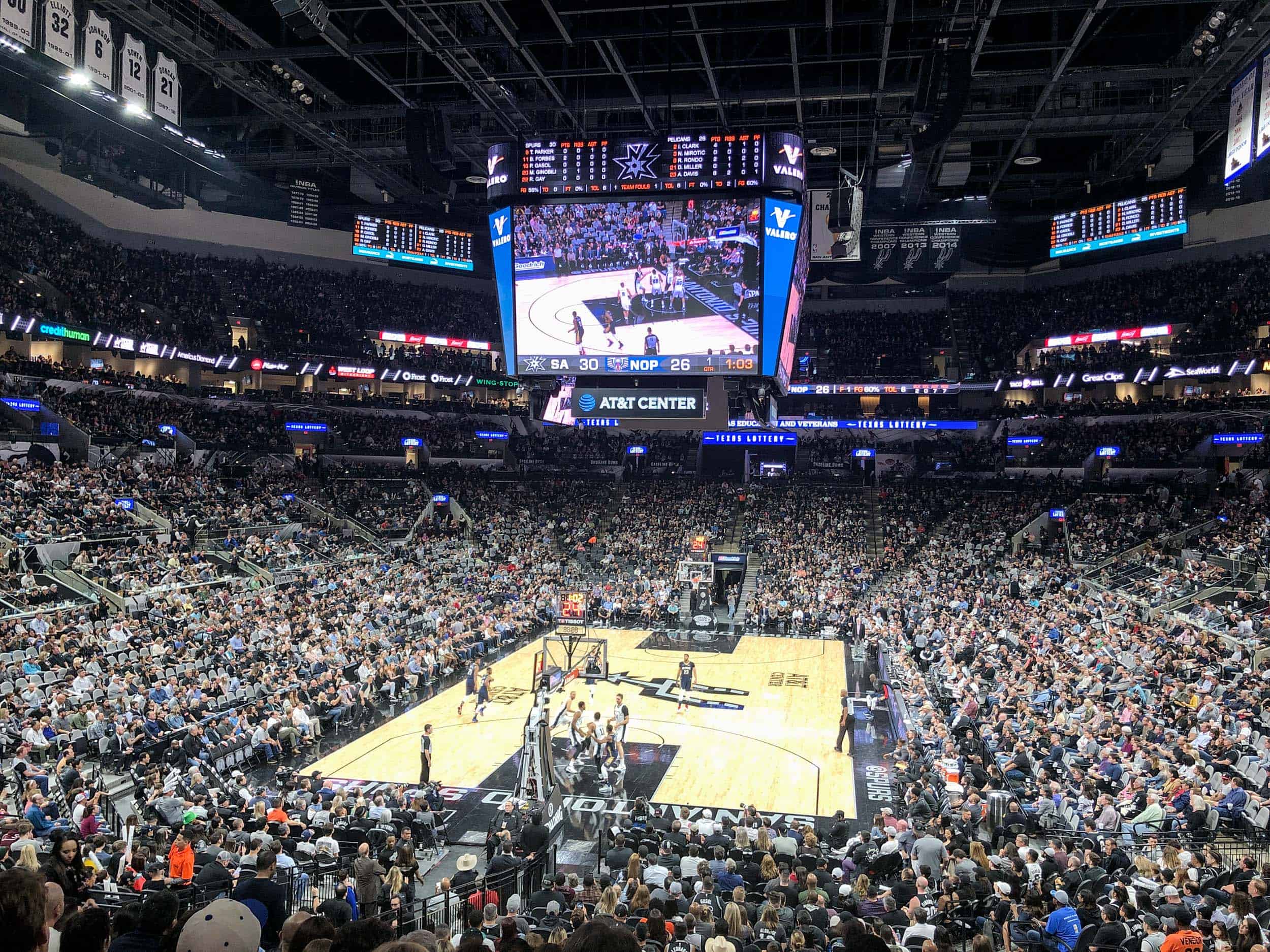 San Antonio, Texas
In March, my friend Lee Abbamonte was visiting Austin.
In addition to being the most traveled person I know, he's also one of the biggest sports fans I've ever met.
He was going down to San Antonio for a Spurs game and invited me to join him.
As a teen, I followed the NBA and NCAA tournaments, but I'd never been to an NBA game. A casual bucket list for me is to attend at least one event for every professional sport in the US.
We rented a car and drove the hour and a half south to San Antonio.
Once there, we took a quick photo of the Alamo and checked out the San Antonio River Walk.
The river walk is a park along the San Antonio River, which weaves its way through the city's historic downtown.
It's lined with bars and restaurants. Small boats are available to give visitors a ride.
The NBA game was a lot of fun. I liked the fast pace of play and the Spurs blast (mostly hip-hop) music during the game.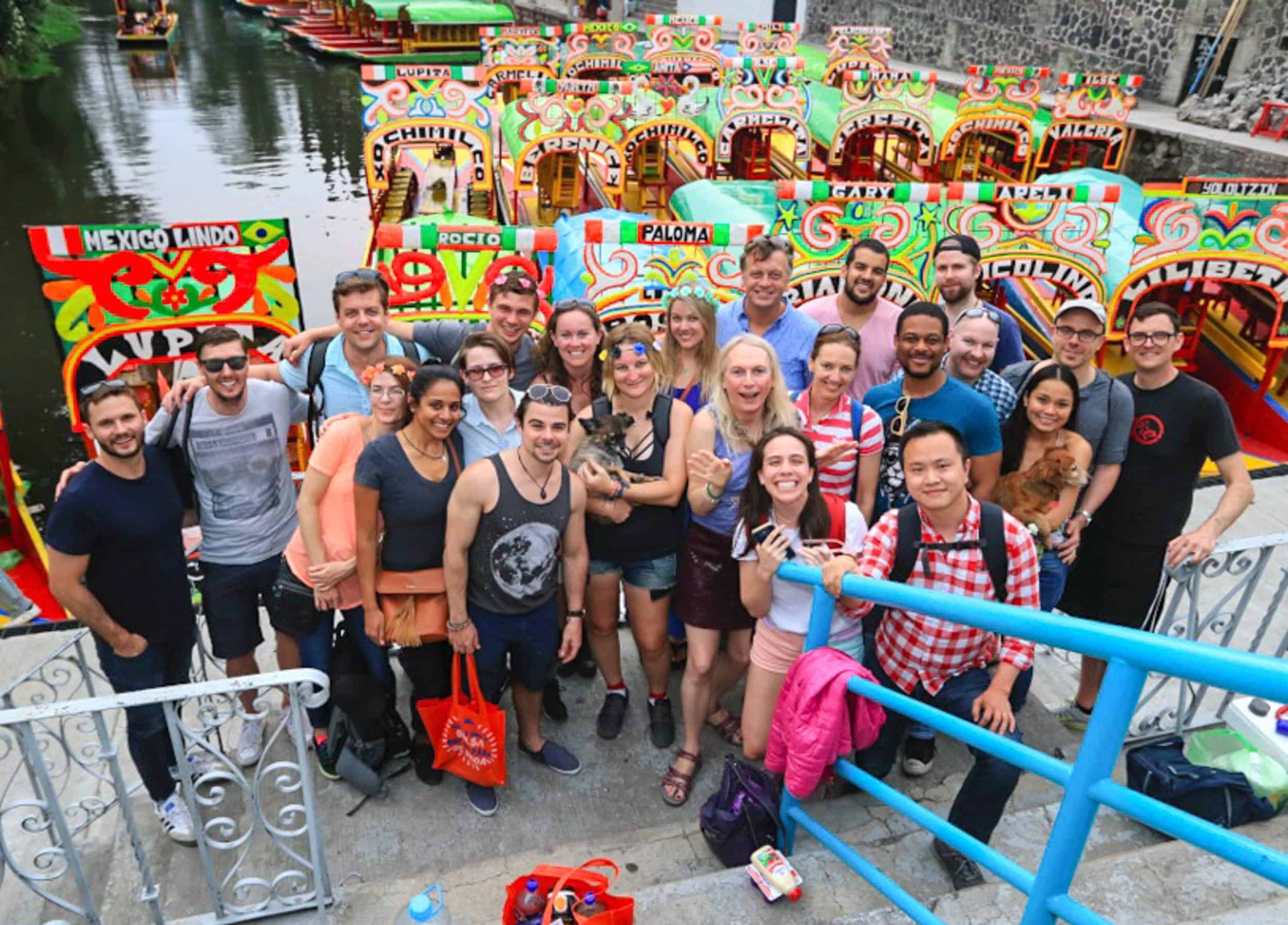 Mexico City
I visited Mexico City for the fourth time in a year to watch Murphy, my friend Freddy's dog, and attend a Dynamite Circle mini-conference.
The Dynamite Circle is a membership-based community for location-independent digital nomads and entrepreneurs.
I also used my time there to check out restaurants and bars for Feastio and do some sightseeing.
I first visited Mexico City on a G Adventures tour and am a fan now.
I even considered starting a new blog specific to the city last year. However, I'm holding off on that project for now.
Mexico Adventure Tour: From Mexico City to Playa del Carmen, plus all the cool spots in between, including Puebla, Oaxaca, Palenque, Merida, and Chichen Itza. Click here to learn more.
Read More About Mexico City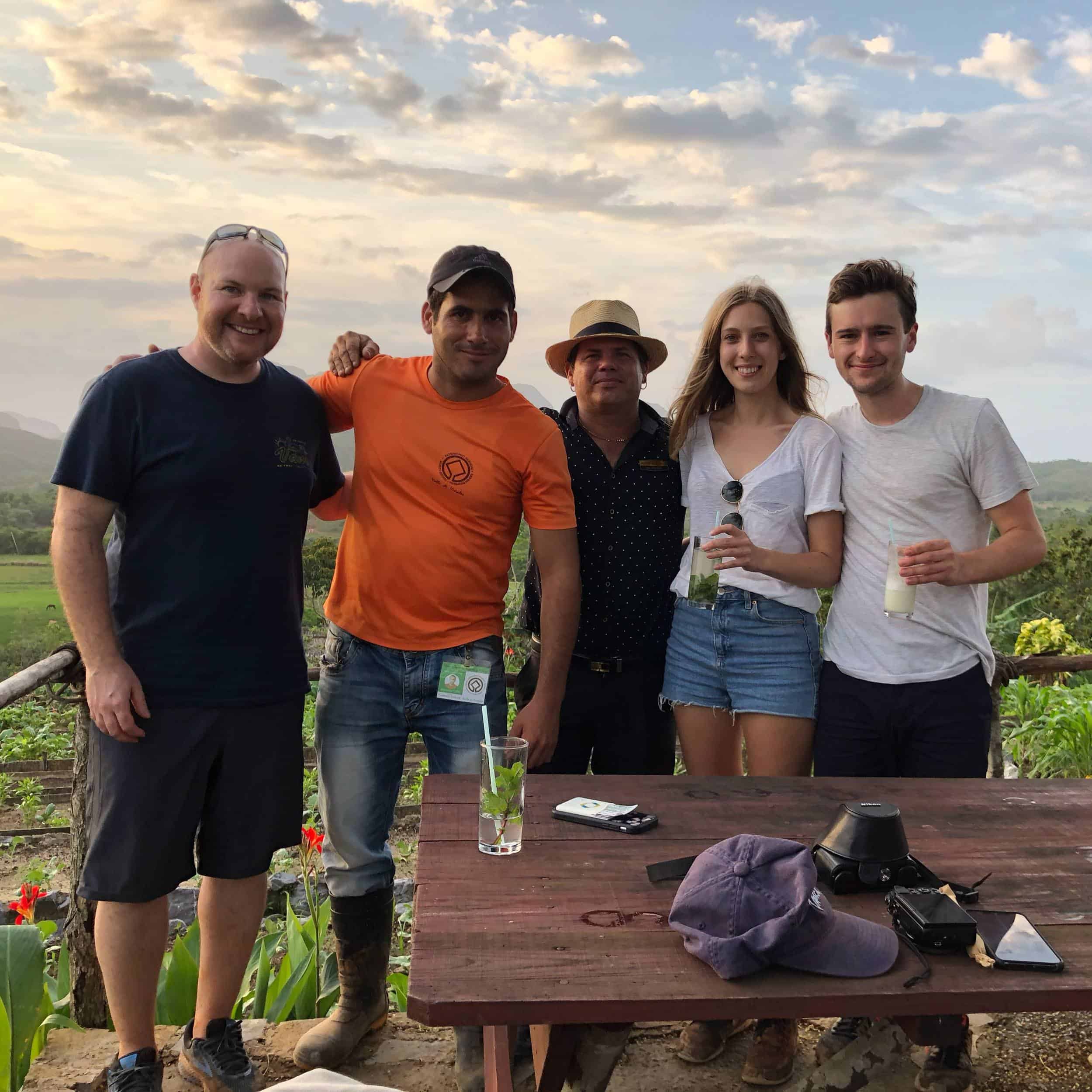 Cuba
Cuba has been on my travel bucket list since I arrived in Colombia in 2009 and fell in love with salsa music.
However, the US policies about Americans traveling there independently confused and concerned me, so I put it off until President Obama began to enact changes.
Then Trump became President and wanted to reverse everything.
I was concerned I'd missed my window and visiting Cuba as an independent American traveler would be significantly more challenging.
As it turns out, it was a piece of cake in 2018! It just required a little extra planning.
During my 10-day trip, I caught up with my friend Ayngelina in Havana, learned how to roll a cigar in Vinales, partied in a cave in Trinidad, and soaked up the sun on the beautiful beaches of Varadero.
Writing about my solo trip to Cuba is high on my to-do list as 2019 begins.
Read More About Cuba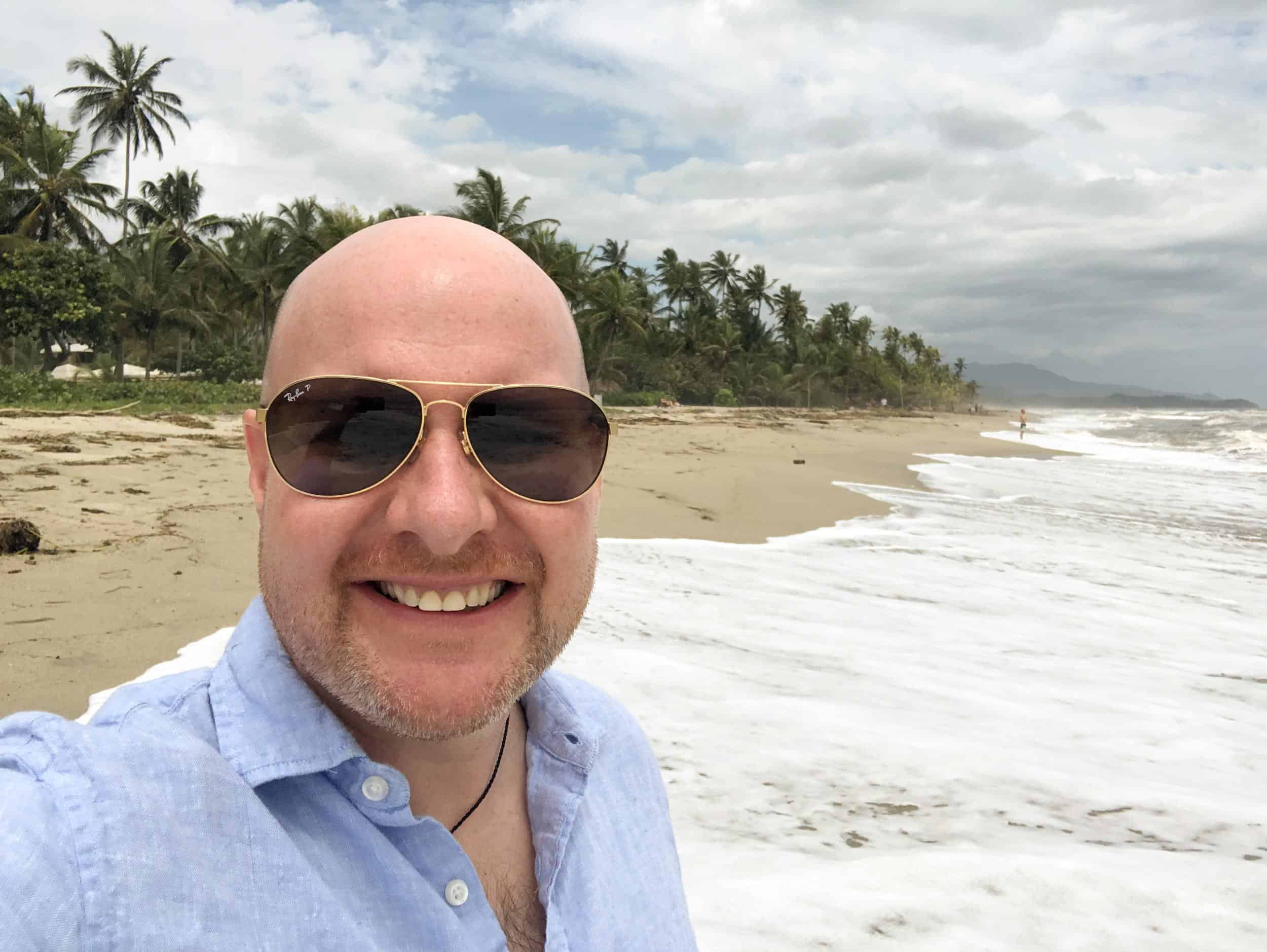 Colombia
Speaking of Colombia, I returned to the Latin country I know best for the first time in over three years.
I began with a week in Bogota to discover restaurants for Feastio, flew to Medellin to visit friends, and then to Santa Marta to hang out on Costeno Beach.
The trip was so fun; I returned to Medellin to ring in the new year at the end of December.
Classic Colombia Tour: I've been traveling independently in Colombia for ten years; however, I recommend this 16-day trip from Bogota to Santa Marta for those more comfortable with visiting in a group. Click here to learn more.
Read More About Colombia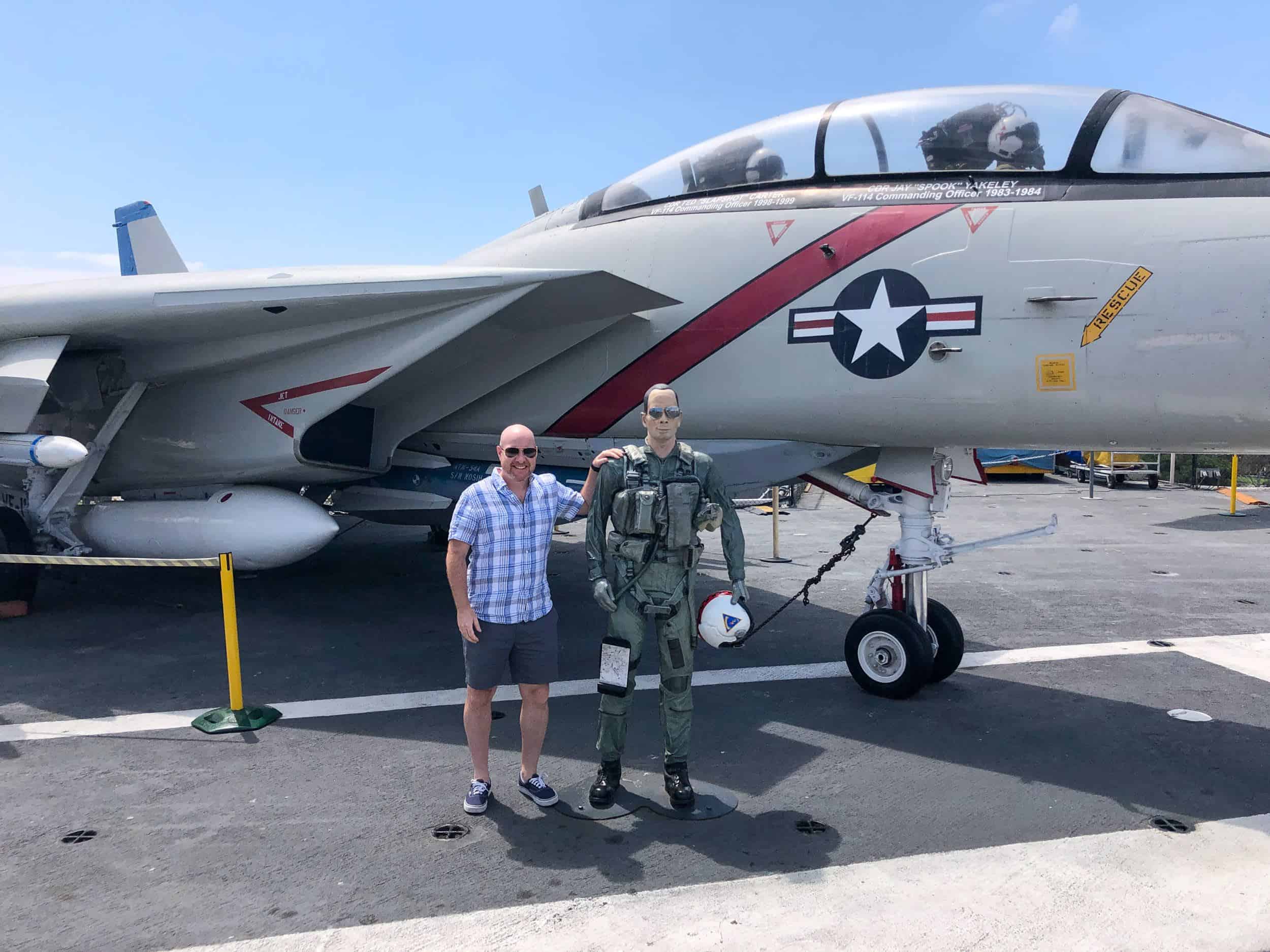 Southern California
My friend Bob had encouraged me to visit him in sunny San Diego for years.
I lived in Colombia for much of that time, so it didn't happen. Now that I was based in Austin, TX, I made the long-overdue trip to southern California.
Spoiler: I loved it! I already shared how I spent that week in my article about the top things to do in San Diego.
I could see myself living in San Diego one day; it felt like Austin by the ocean.
I also took the opportunity to visit another friend and go wine tasting in Temecula, a city and region an hour north of downtown San Diego.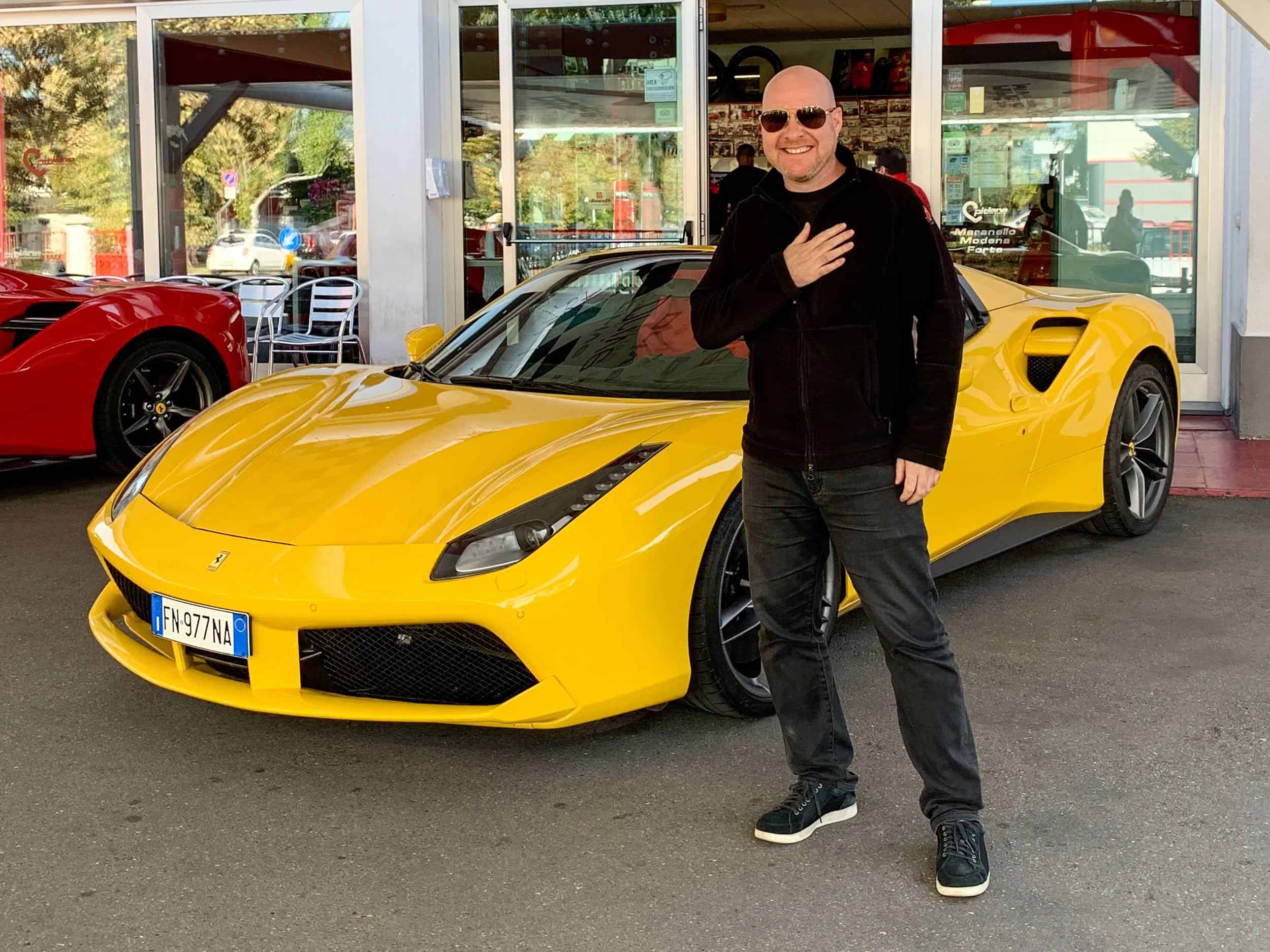 Italy
In early 2018, I joined the Adventure Travel Trade Association (ATTA), which promotes adventure travel.
The organization's membership comprises tour operators, destination representatives, and freelance journalists and bloggers.
Their annual Adventure Travel World Summit (ATWS) was held in Tuscany in 2018, and I made it a point to go.
I flew into Milan for the Duomo and revisited Florence for the first time in 20 years.
Before the summit began, I took a six-day walking tour in Tuscany along the 1,000-year-old Via Francigena pilgrimage route.
I also squeezed in a wine tour in Chianti between the tour and the summit.
After the summit, I climbed the Leaning Tower of Pisa, visited my friends Mike and Stephanie (Bologna Living), drove a Ferrari 488, saw the Ferrari Museum in Maranello, and discovered the delicious foods of Emilia-Romagna.
Ultimate Italy Tour: This tour hits all four places I went on my first backpacking trip in Italy (Venice, Lake Como, Florence, Rome), plus Cinque Terre and Tuscany. Click here to learn more.
Read more about Italy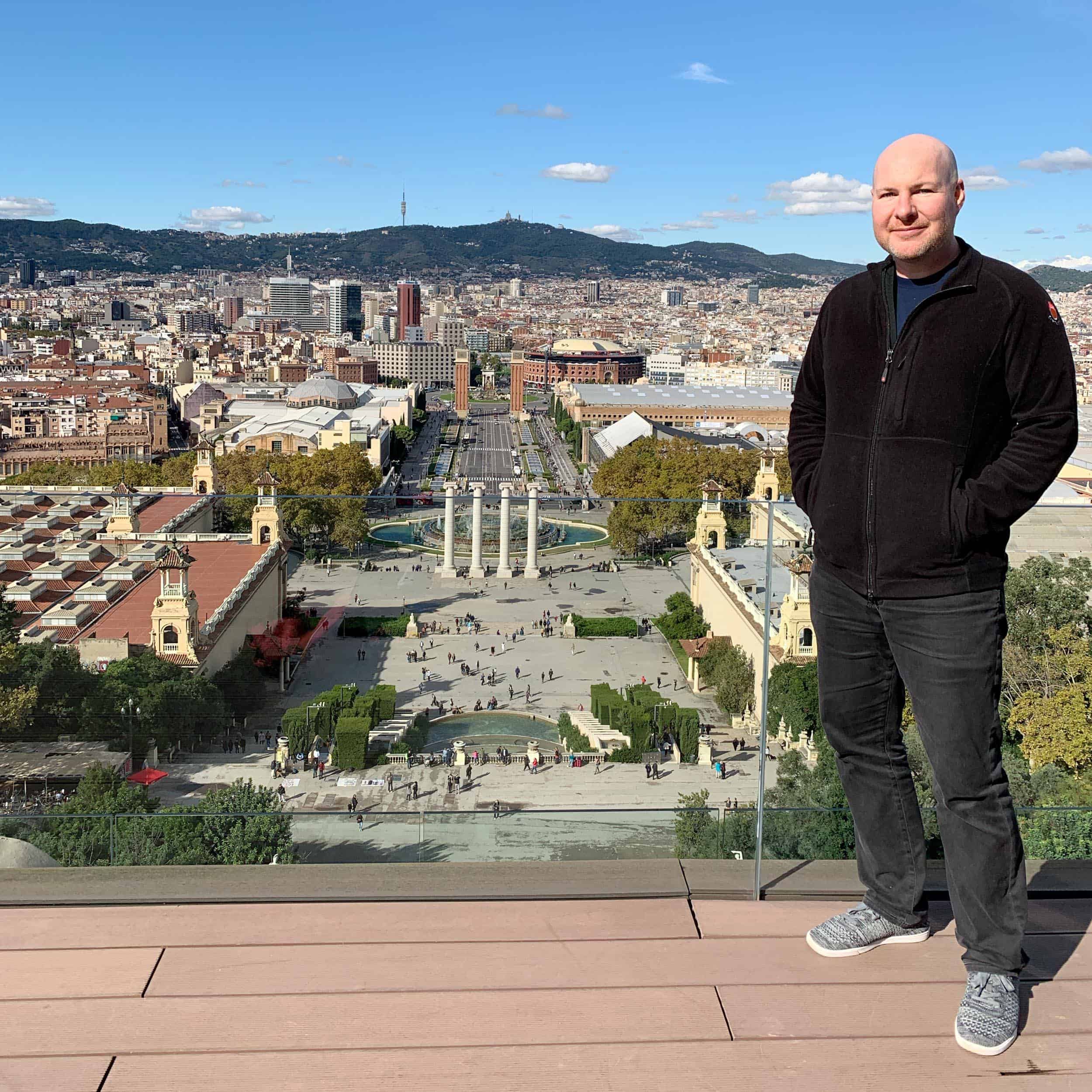 Spain
Italy was amazing, but I wanted to visit at least one other country before returning to the US.
I picked Spain to visit my friend Shannon (A Little Adrift) in Barcelona and check out some bars and tapas places for Feastio.
I also took a high-speed train one hour northeast to Girona, the capital of Costa Brava, which I first visited in 2012.
Once there, I geeked out on a self-guided walking tour of scenes shot for Game of Thrones.
Read More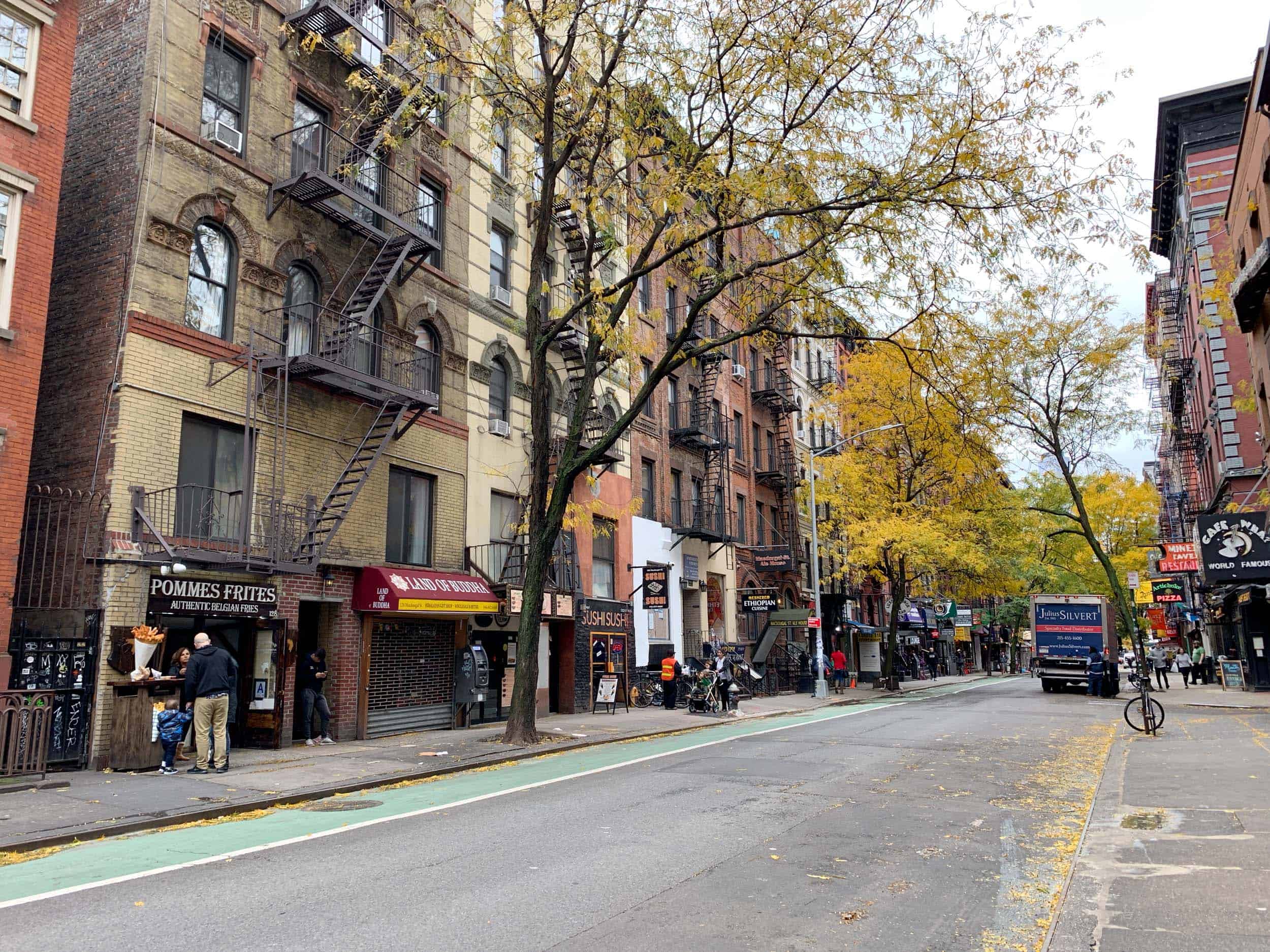 New York City
My last stop of the European trip was New York City to visit my brother and friends, plus check out some more bars and restaurants for Feastio.
I had a positive experience flying a Norwegian Air Dreamliner from Barcelona to NYC.
Final Thoughts
Overall, 2018 was a blast! I revisited many of my favorite countries, including Peru, Colombia, and Italy, plus I finally got my butt to Cuba and San Diego.
In 2019, you can expect more of the same from me, plus guest posts from fellow travel bloggers and writers.
Have a story to contribute?
Check out our updated writer guidelines to learn more.
Prior Annual Reviews
Thank you, as always, for reading Go Backpacking!
Dave is the Founder and Editor in Chief of Go Backpacking and Feastio. He's been to 66 countries and lived in Colombia and Peru. Read the full story of how he became a travel blogger.
Planning a trip? Go Backpacking recommends: