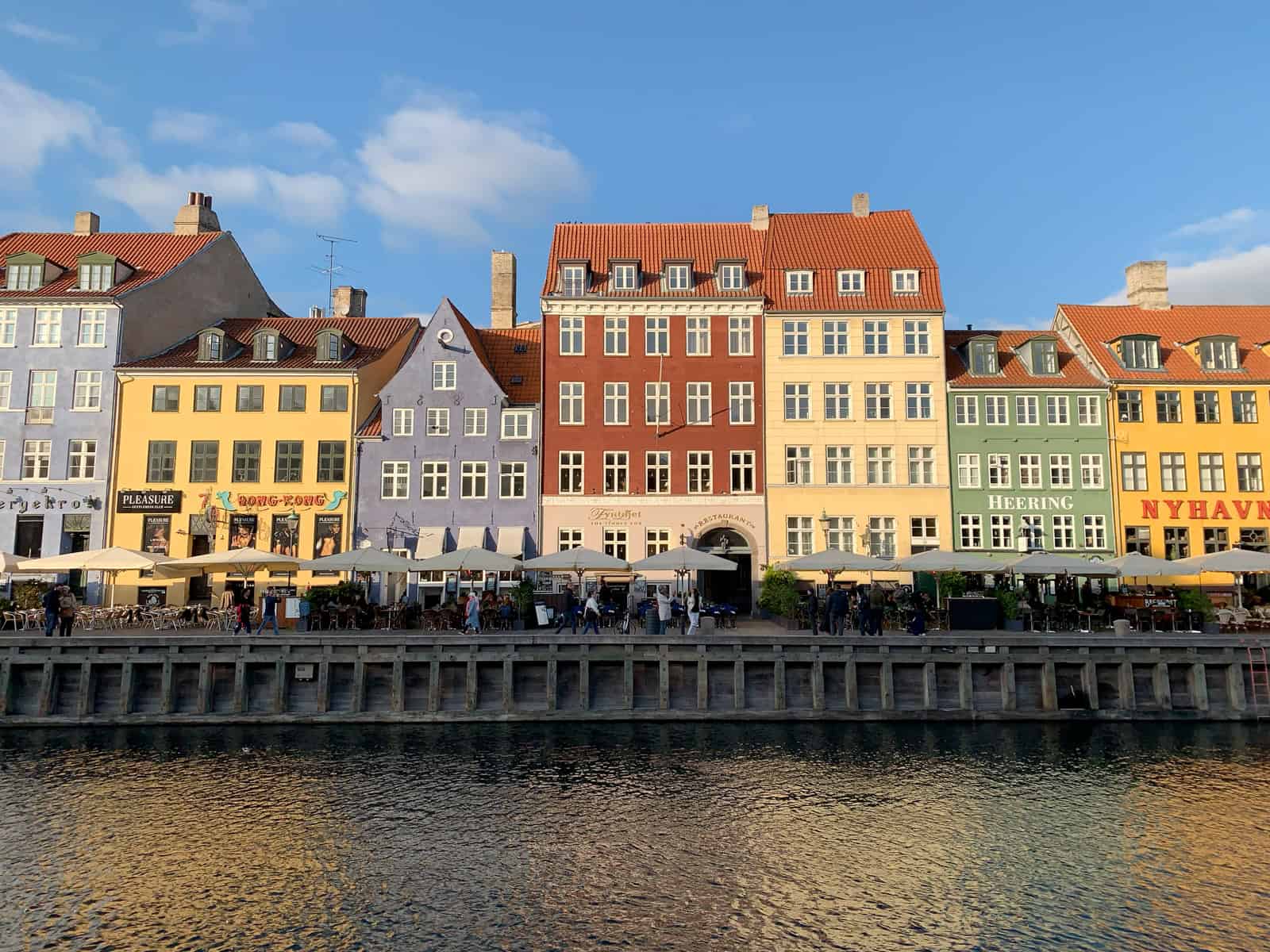 This has been a tough year for everyone in the travel industry, myself and Go Backpacking included.
Back in the spring, I had a hard time concentrating on putting together a single blog post.
However, I'd come to value the escapism of spending hours revisiting past trips and travel experiences by summer.
Besides writing about travel on Go Backpacking, I also wrote about food and craft cocktails on Feastio, my food blog.
Below my stories, you'll also find links to the best guest posts of the year.
Go Backpacking is supported by advertising, and while I don't link to those articles here, I appreciate everyone I worked with this year.
Stories I Wrote
Copenhagen, Denmark
My first article of the year was the 20 Best Things to Do in Copenhagen, based on my week-long visit last autumn.
There's so much to explore (and eat). I'd love to return in a few years to spend more time there.
If you're feeling thirsty, check out the "6 Best Cocktail Bars in Copenhagen" on Feastio. Hungry? I also wrote about the best bakeries.
New Orleans, Louisiana
I visited New Orleans twice in 2019, once in the spring and again in the fall.
I wrote about the Whitney Plantation outside New Orleans, the first museum dedicated to American slavery, based on my fall trip.
Visiting was a moving experience, and I'll never forget reading some of the sad quotes from former slaves who have been memorialized.
I also wrote about my NOLA food tour with Doctor Gumbo, a company I was introduced to earlier in the year when I went on their cocktail history tour.
When I'm in the Big Easy, I check out live music almost every night. So, it wasn't hard to put together a list of the 7 Best Jazz Clubs in New Orleans.
My most popular article for 2020 on Feastio is The Best Restaurants in New Orleans.
Los Angeles, California
In Top 10 Things to Do in Los Angeles, I re-visited my first trip to Los Angeles to promote CheapOair.
Lockdown and Later
In a follow-up to my first article on travel hacking, I wrote about 3 Travel Credit Cards for Beginners based on my experience in 2019.
Writing about travel rewards, points, and credit cards is not my favorite thing to do; however, I saved thousands of dollars on flights in 2018 and 2019 and hundreds on Apple products in 2020.
I'm ending 2020 with a balance of about 250,000 points, which is about the same amount as I've ended each of the prior two years.
I don't have much to say on this topic for 2020. I canceled several credit cards that were over a year old and only got one new one.
Panama
Backpacking Panama: A Two-Week Itinerary is based on my 2013 trip to the country connecting North and South America.
The highlight of my Panama trip was a three-day, two-night stay on Kuanidup in the San Blas Islands.
The archipelago lives up to all the buzz I'd heard about it over the years while living in Colombia.
I also wrote about 10 Incredible Things to Do in Panama if traveling to the country is on your bucket list.
San Andres and Providencia, Colombia
Continuing with the island theme, I also wrote travel guides for San Andres and Providencia, two Colombian islands in the Caribbean.
I visited both in early 2015, and between the two, I prefer Providencia.
It's less-developed and visited, as the only way to get there is by boat or plane from San Andres.
Sadly, San Andres and Providencia were hit by Hurricane Iota in mid-November, the first-ever Category 5 storm to hit Colombia and only the second to develop in November.
While both islands were damaged, the smaller Providencia was practically leveled.
An estimated 98% of the small island's infrastructure was destroyed.
According to El Espectador, 80% of houses on the island were destroyed and the remaining 20% damaged. The hospital is too damaged to use, making it difficult to treat those injured in the storm.

The Bogotá Post
Thankfully, the loss of life was low in the single digits in the immediate aftermath.
It will take years for the island's 5,000 residents to clean up and rebuild. In the meantime, my thoughts are with them.
Hopefully, the damage to the world's third-largest reef was minimal.
Year in Review
Usually, I'd share notes on all the cool places I traveled during the year, but since I didn't leave Austin, TX, I share what I was up to at home.
Check out 2020: A Year Without Travel for more.
Stories by Guest Writers
I'd also like to take a moment to acknowledge and share some of the best guest contributions made to Go Backpacking this year.
If you're interested in writing for this site, check out the submissions page.
Africa
Asia
Europe
Latin America
General
Prior Annual Reviews
Check out the highlights of past years when I traveled more:
Thank you for reading, and I wish you a safe and healthy holiday season.
Dave is the Founder and Editor in Chief of Go Backpacking and Feastio. He's been to 66 countries and lived in Colombia and Peru. Read the full story of how he became a travel blogger.
Planning a trip? Go Backpacking recommends: