It's the final week of December, my preferred time to pause and reflect on my top travel experiences of 2022. If 2021 was a year of transition, 2022 felt like settling into a new groove.
I continued to travel domestically in the United States, especially around Texas, where I live.
Despite living in Austin for the last six years, it wasn't until 2022 that I began to appreciate better everything the second-largest state in the country has to offer.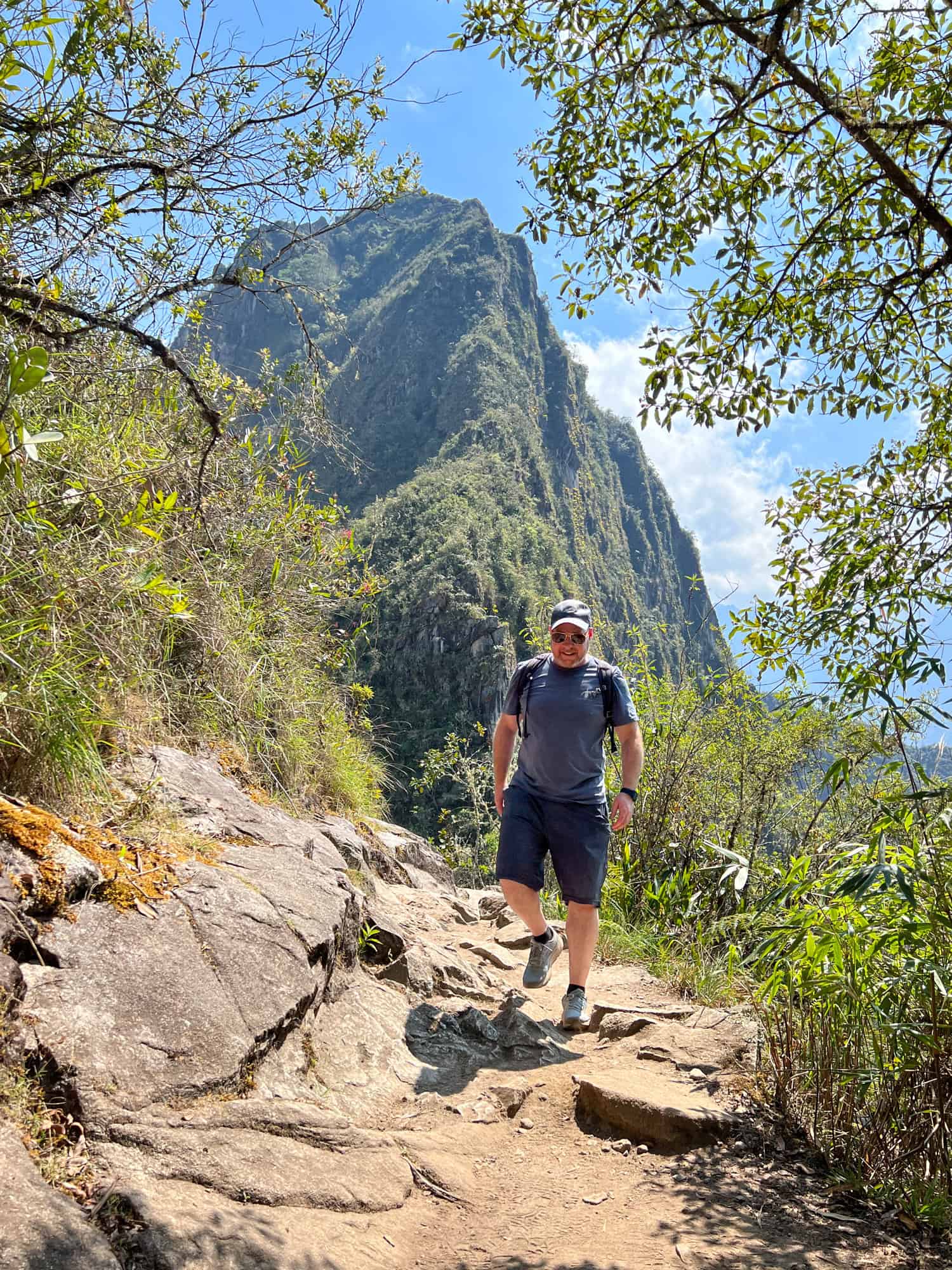 And my one international trip of the year took me back to a familiar favorite, Peru.
Please join me in a look back at some of the many adventures, big and small, from a year of travel.
Where I've Been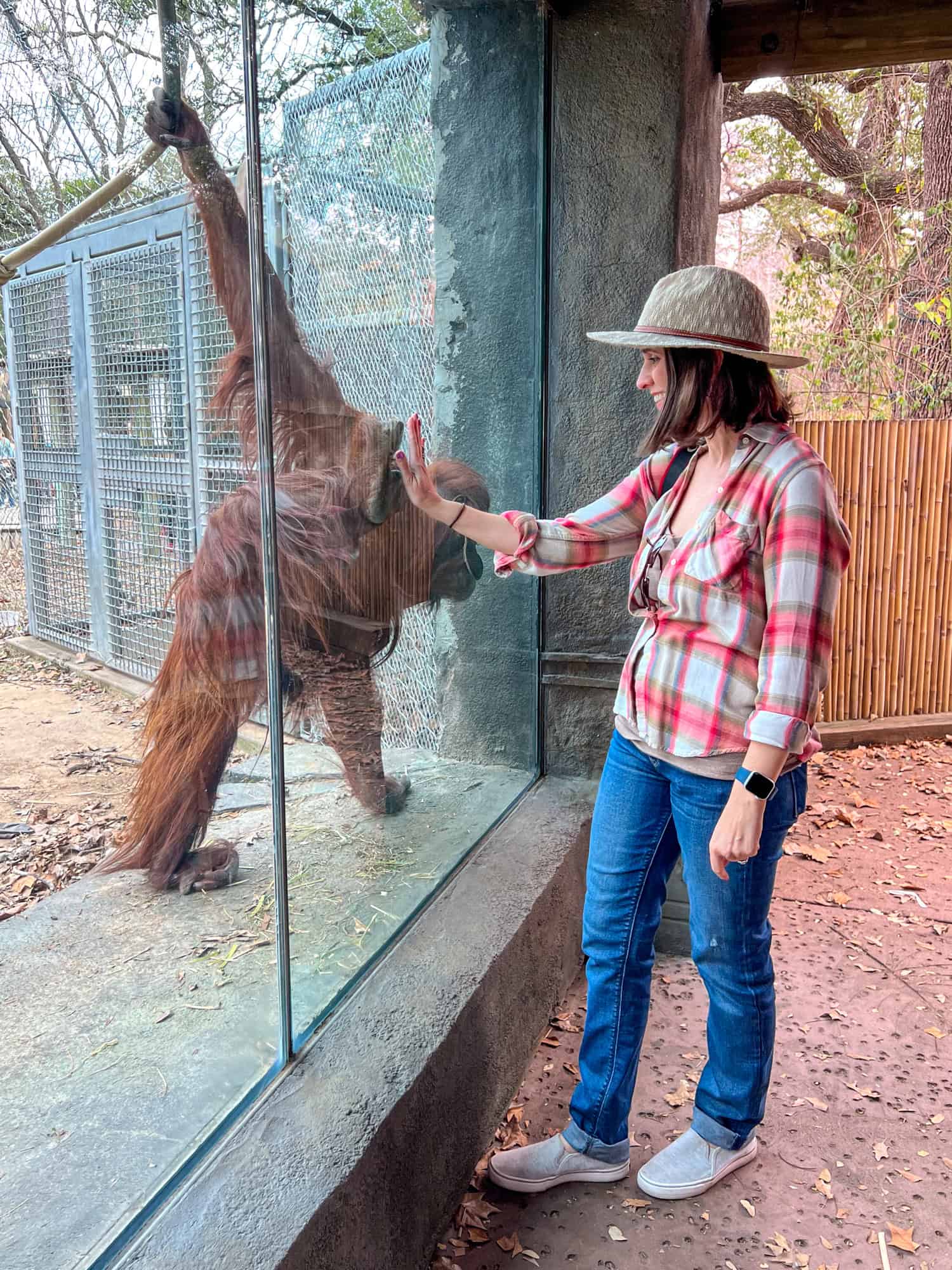 Waco, TX
My first trip of the year was a road trip to Waco, Texas, about 90 minutes north of Austin (and 90 minutes south of Dallas).
This was my second trip to Waco, the first being a Baylor University football game a few months prior.
Kel was excited to show me the Cameron Park Zoo, the highlight of which was the orangutan exhibit.
Seeing these lovely creatures in person again reminded me of my trip to Borneo, where I met Sweet Hope and learned about conservation efforts to save orangutans at Camp Leakey.
Outside the zoo, we visited the Baylor Bears, Lady, and Joy, who live on the Baylor University campus. Sadly, Joy passed away in July 2022.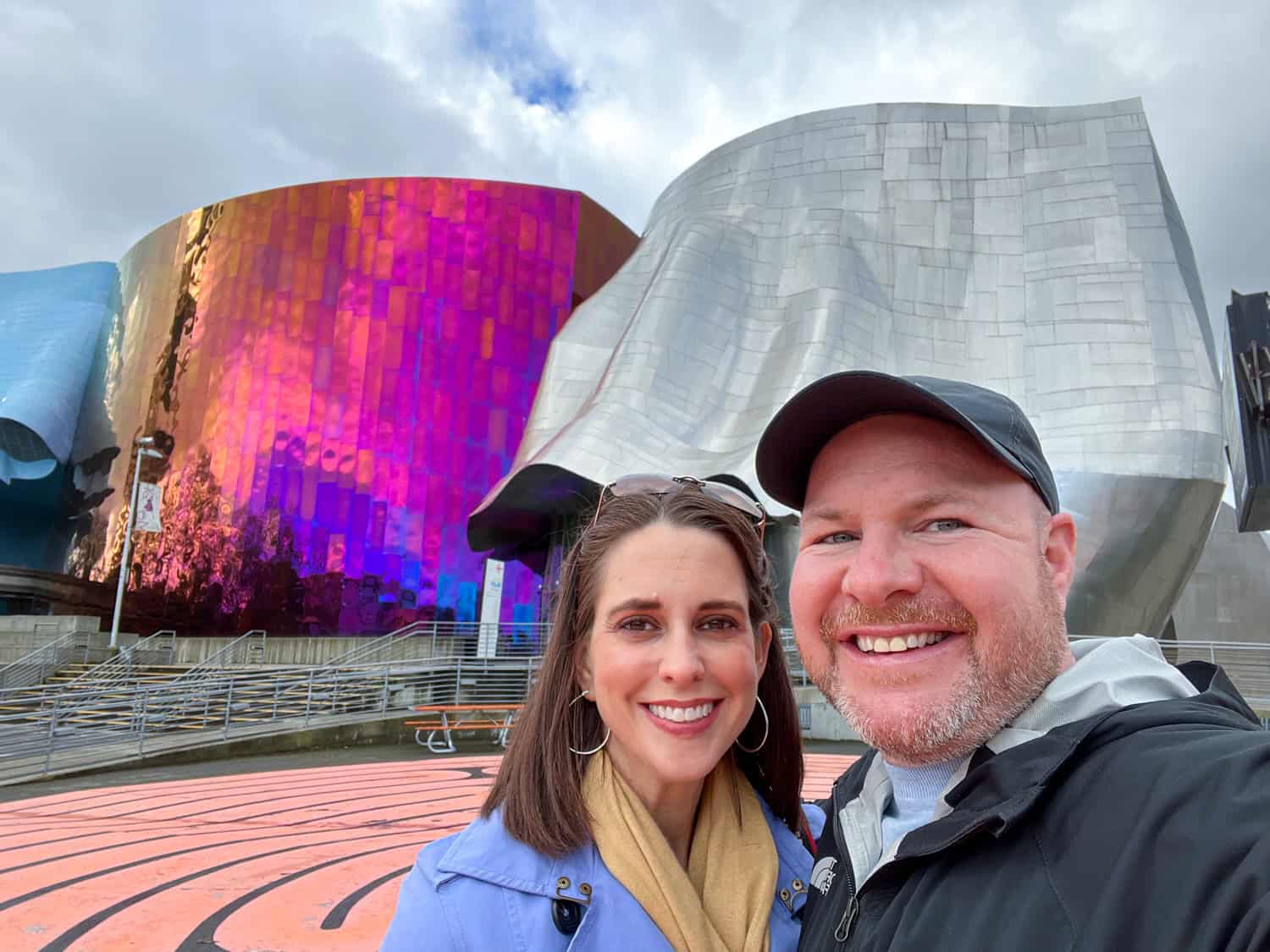 Seattle, WA
My first new city of 2022 was Seattle, Washington. Not only did I fulfill my teenage desire to visit the 90s capital of grunge music, but it was also my first trip to the Pacific Northwest.
Highlights included the Museum of Pop Culture and Museum of Flight, wine tasting in the Space Needle, touring Pike Place Market, breakfast at Salish Lodge (as featured in the Twin Peaks TV show), and researching Seattle speakeasies for a story on Feastio (my food blog).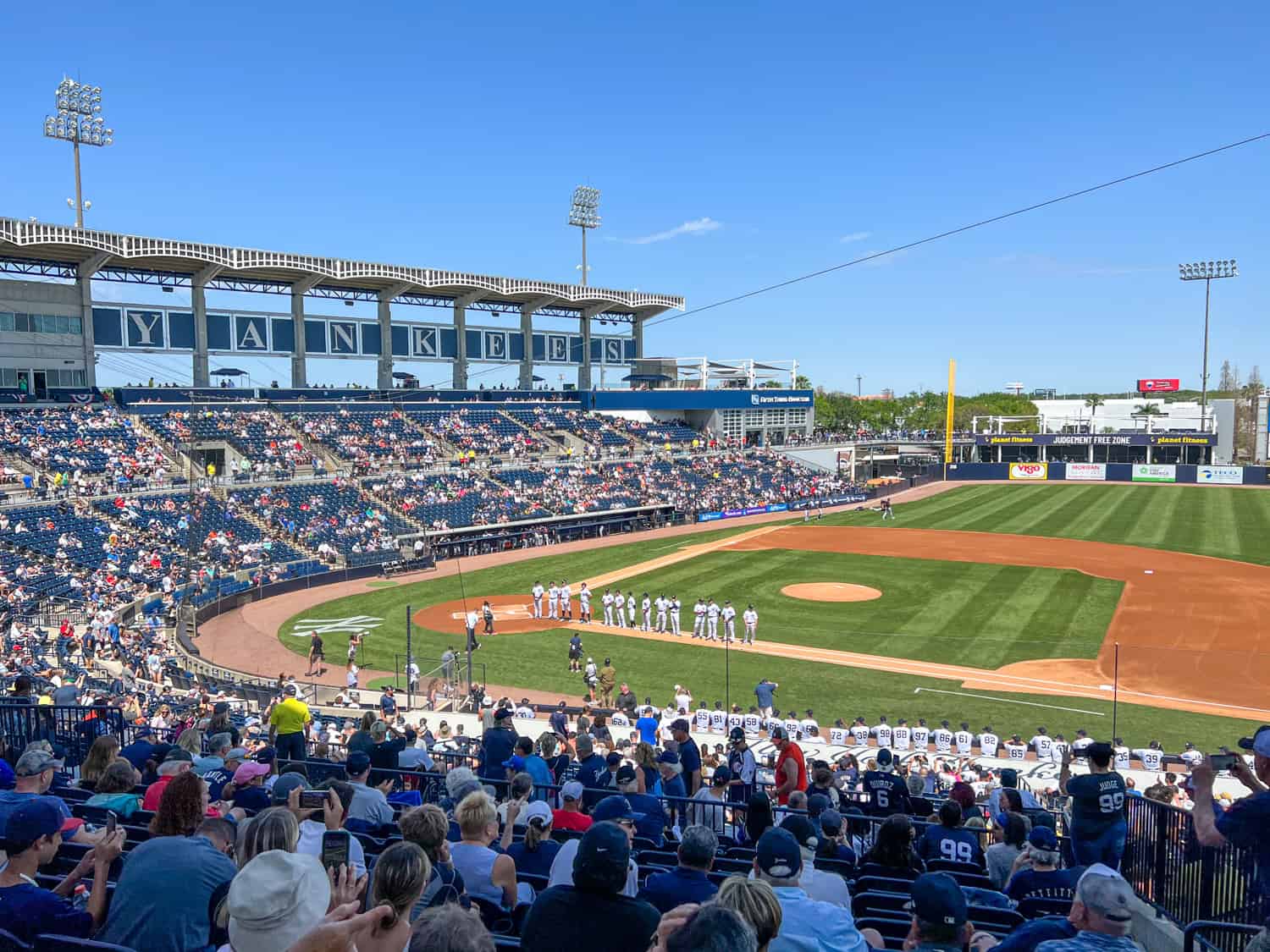 Tampa, FL
March signaled the start of New York Yankees spring training, one of my favorite outdoor activities in Tampa, and an occasion to get together with family for a game.
Unfortunately, the Yankees again missed the World Series in 2022, but at least it was a historic year for Aaron Judge, who set an American League record with 62 home runs.
In 2023, I plan to continue this tradition, plus give myself a few days in downtown Tampa to learn more about the city center.
Read more about Florida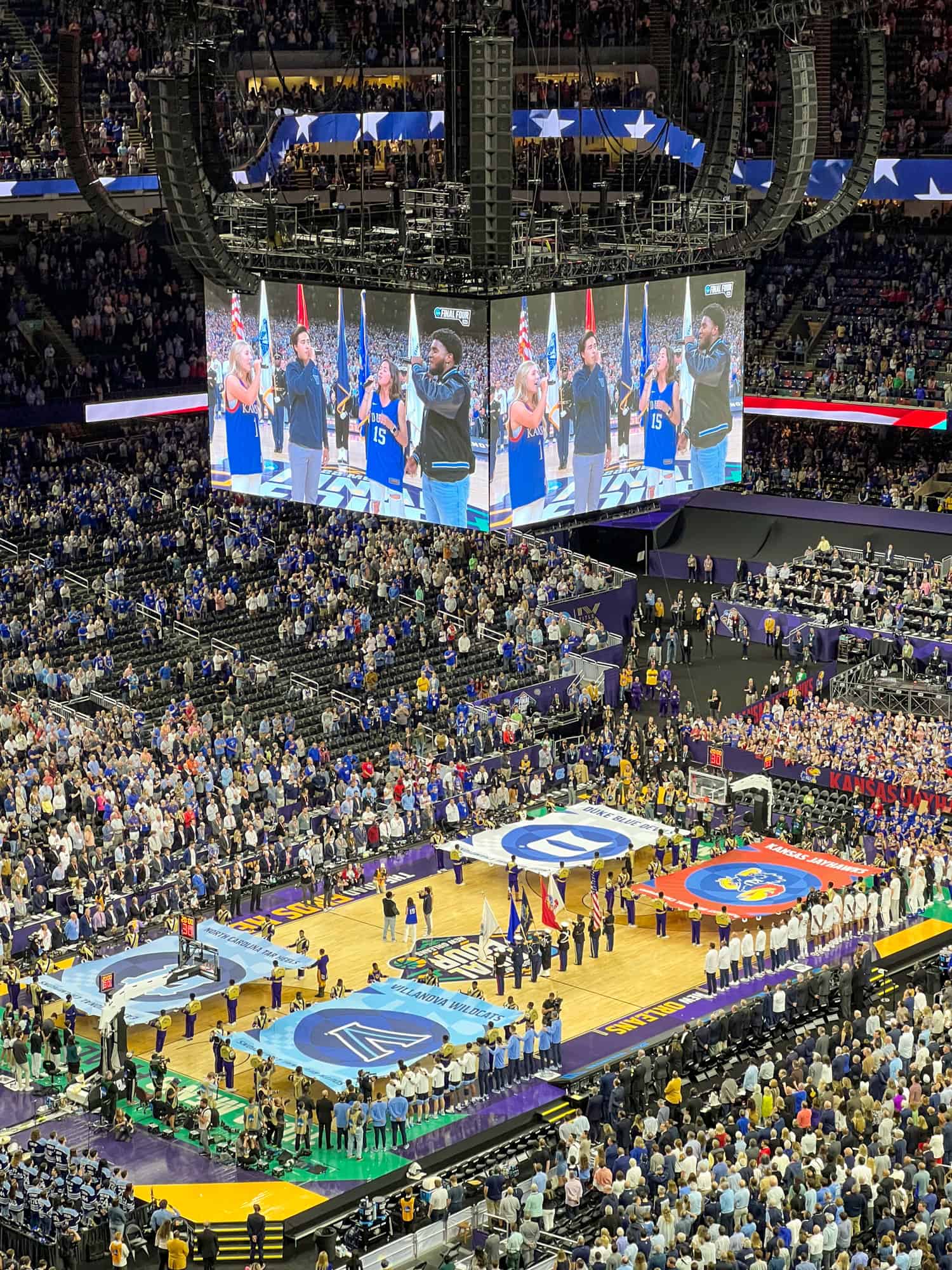 New Orleans, LA
March Madness came to a head in New Orleans, Louisiana, and Kel and I were at the Superdome to see it.
The Final Four featured NCAA powerhouses UNC, Villanova, Duke, and Kansas University, and Kansas took home the trophy.
I'll remember my first Final Four for the city hosting it, New Orleans, which I've come to appreciate immensely since I began visiting in 2017.
Beyond the basketball, I squeezed in a lot of new sightseeing, including:
Mardi Gras World (highly recommended)
Free People of Color Museum (highly recommended)
A tour of St. Louis Cemetery No. 1
Beauregard-Keyes House
New Orleans Jazz Museum
Ogden Museum of Southern Art
The Historic New Orleans Collection
New Orleans Historic Voodoo Museum
Southern Food and Beverage Museum & Museum of the American Cocktail
It was a few too many museums for one trip, though my motivation was to write an article about them eventually.
Read more about New Orleans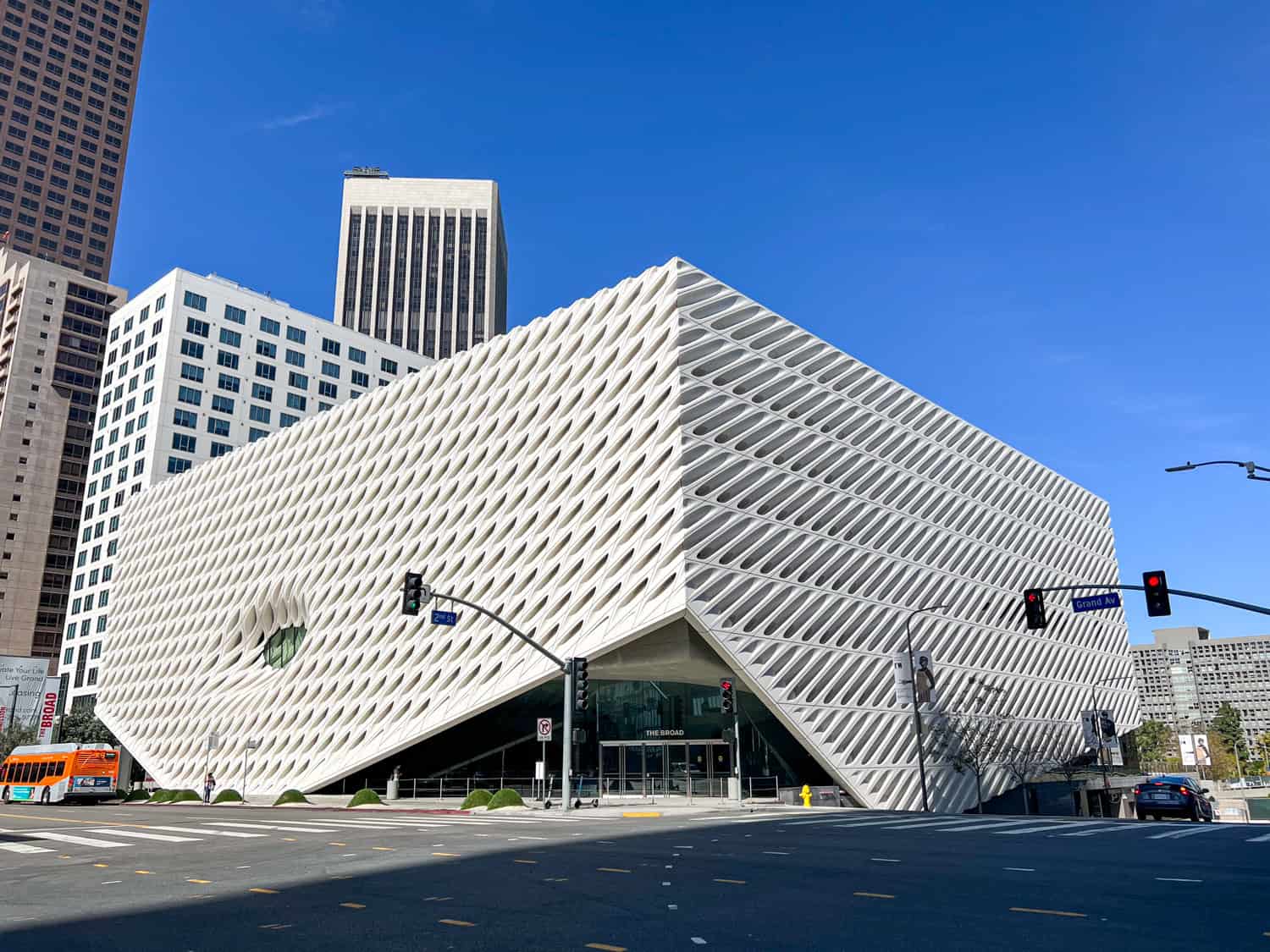 Los Angeles, CA
Kel and I were only home from New Orleans for a night before we flew to Los Angeles. I joined her on a business trip to downtown LA, my first time in that part of the city.
Highlights included walking around the wonderful Walt Disney Concert Hall designed by Frank Gehry and The Broad, a world-class modern art museum with an incredible collection including Andy Warhol, Basquiat, and Barbara Kruger.
If you have the time, a few other downtown LA museums worth a visit include:
The Museum of Contemporary Art
The Geffen Contemporary at MOCA
Japanese American National Museum
Despite a heat wave, I did quite a bit of walking in Los Angeles, including around Chinatown for lunch and Grand Park to see City Hall.
We also ventured out to other parts of the city so I could write about them for Feastio. These included Destroyer in Culver City, Mr. Chow in Beverly Hills, and Pasajoli in Santa Monica.
Memphis, TN
Three weeks after LA, I flew to Memphis, Tennessee, for the final TravelCon.
I'd previously attended this travel blogging conference in Austin and Boston and was looking forward to reconnecting with friends in a new city.
Memphis highlights included:
Touring Graceland (Elvis Presley's mansion was my favorite part)
National Civil Rights Museum at the Lorraine Motel (where Martin Luther King, Jr. was assassinated.
View from The Pyramid (which houses a massive Bass Pro Shop)
Marching in a Second Line on Beale Street
Trying Memphis BBQ for the first time
Read more about Tennessee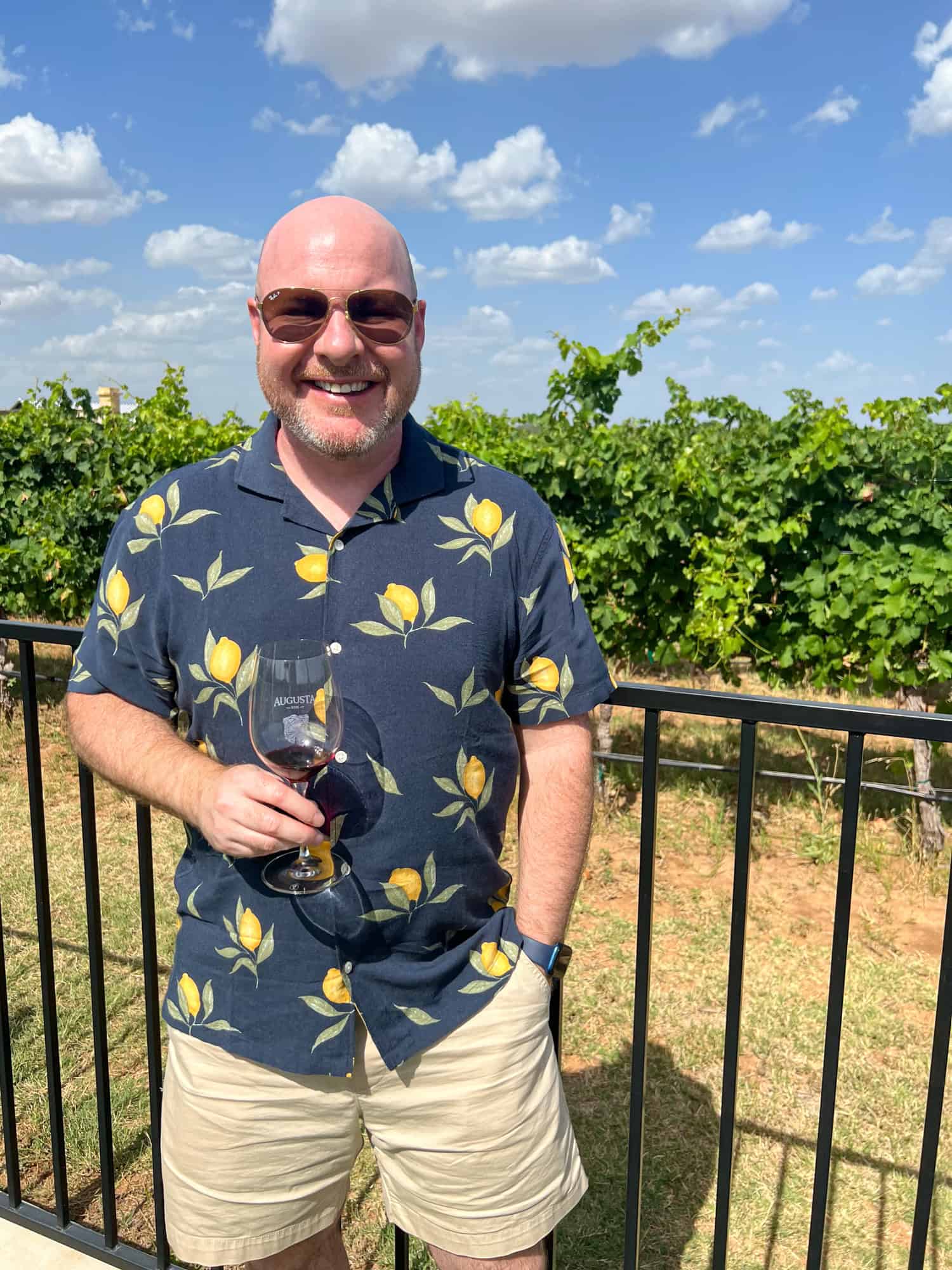 Fredericksburg, TX
I spent Memorial Day weekend exploring Texas Wine Country with Kel. The region is accessible from the Texas capital, a 90-minute drive west of Austin.
Learning about various wine regions has been a constant in my travels:
The historic town of Fredericksburg makes for an excellent base, with many Texas wineries within a 30-minute drive.
Spring marks the start of peach season, and fresh Fredericksburg peaches are sold individually and by the bag from farms along Highway 290.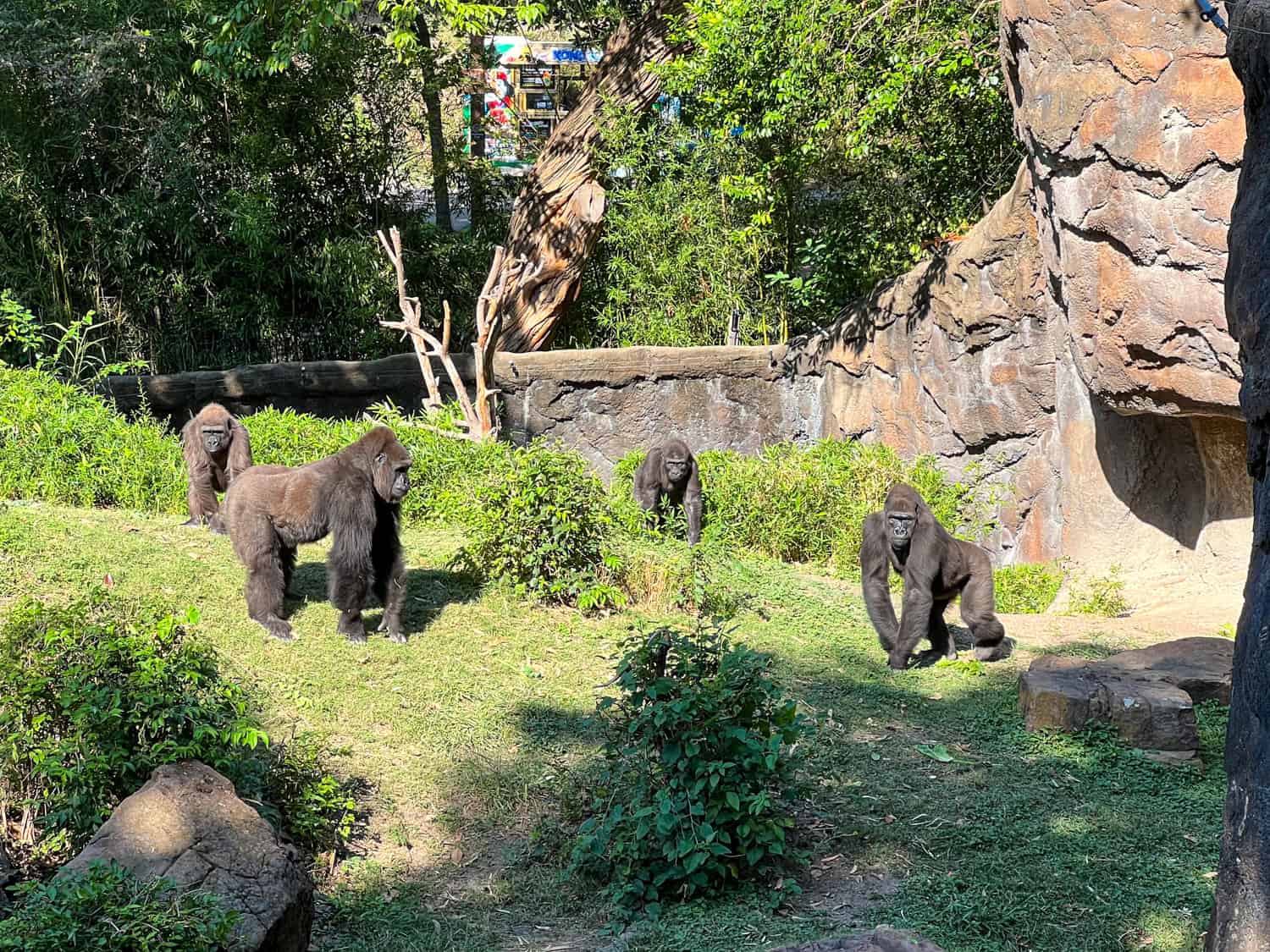 Dallas, TX
In July, I visited Dallas for the first time. Once again, the catalyst was one of Kel's business trips. While she was working, I was sightseeing, eating at Dallas restaurants, and visiting with a friend.
On my first day, I braved the confusing tangle of highways to visit the Dallas Museum of Art and the nearby Nasher Sculpture Center in downtown Dallas.
I again stressed my nerves the following day by driving downtown to visit The Sixth Floor Museum at Dealey Plaza.
The museum is inside the infamous Book Depository building where Lee Harvey Oswald shot John F. Kennedy, killing the president in broad daylight as his motorcade drove by.
It was a surprisingly emotional visit, considering I wasn't alive then. I also saw the grassy knoll on the side of the road that's played a role in conspiracy theories.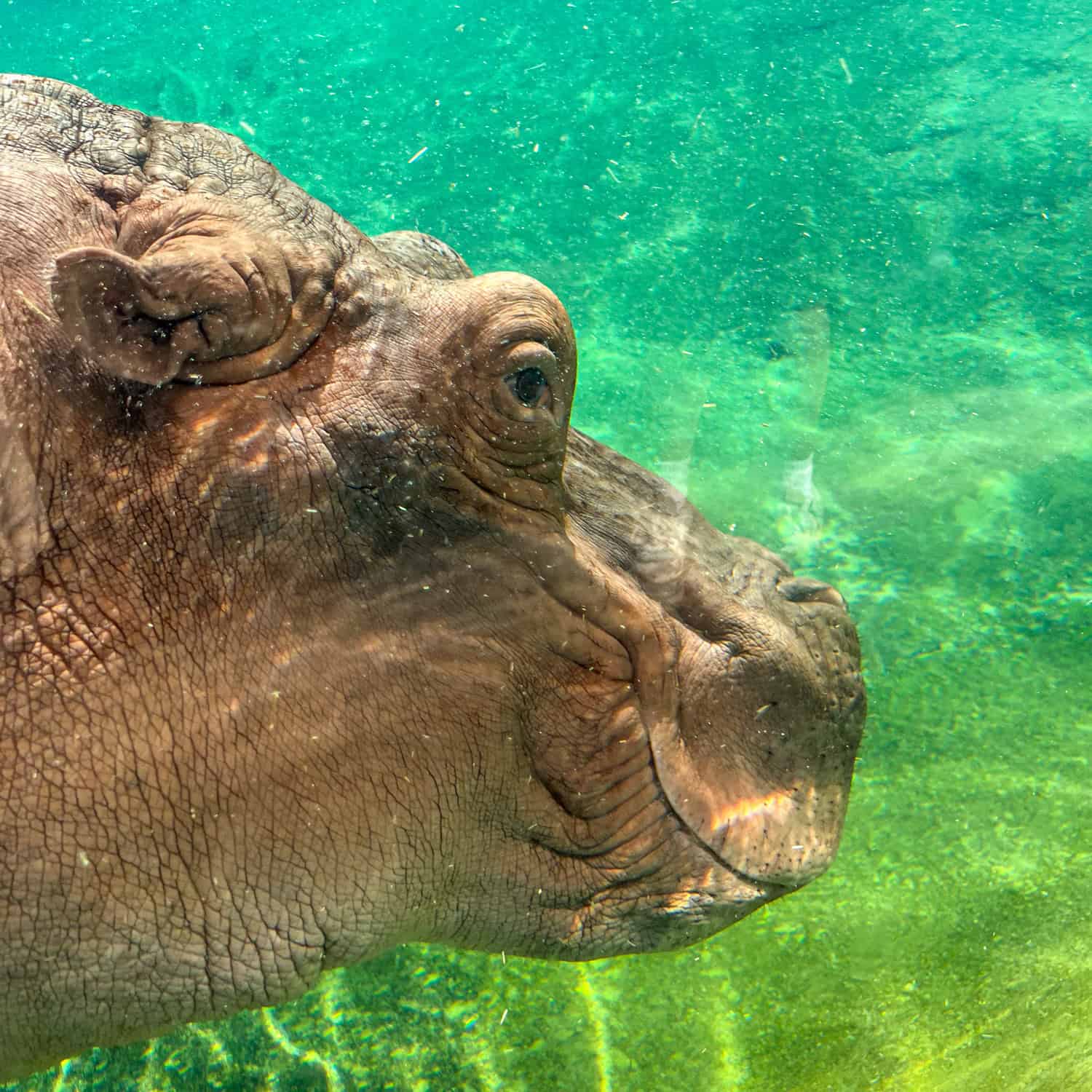 I also took the time to visit the nearby Dallas Holocaust and Human Rights Museum, which opened in September 2019.
The last museum of my first visit was the excellent Perot Museum of Nature and Science, where you can see the full-size skeleton of a T-Rex, among many other fossils.
At the end of September, we returned to Dallas. Highlights of the second trip included the mountain gorillas at the Dallas Zoo, Pumpkin Village at The Dallas Arboretum and Botanical Garden, and the Texas State Fair.
To my surprise, I'm finding lots to see, do, and eat in Dallas, and I look forward to visiting again in the new year.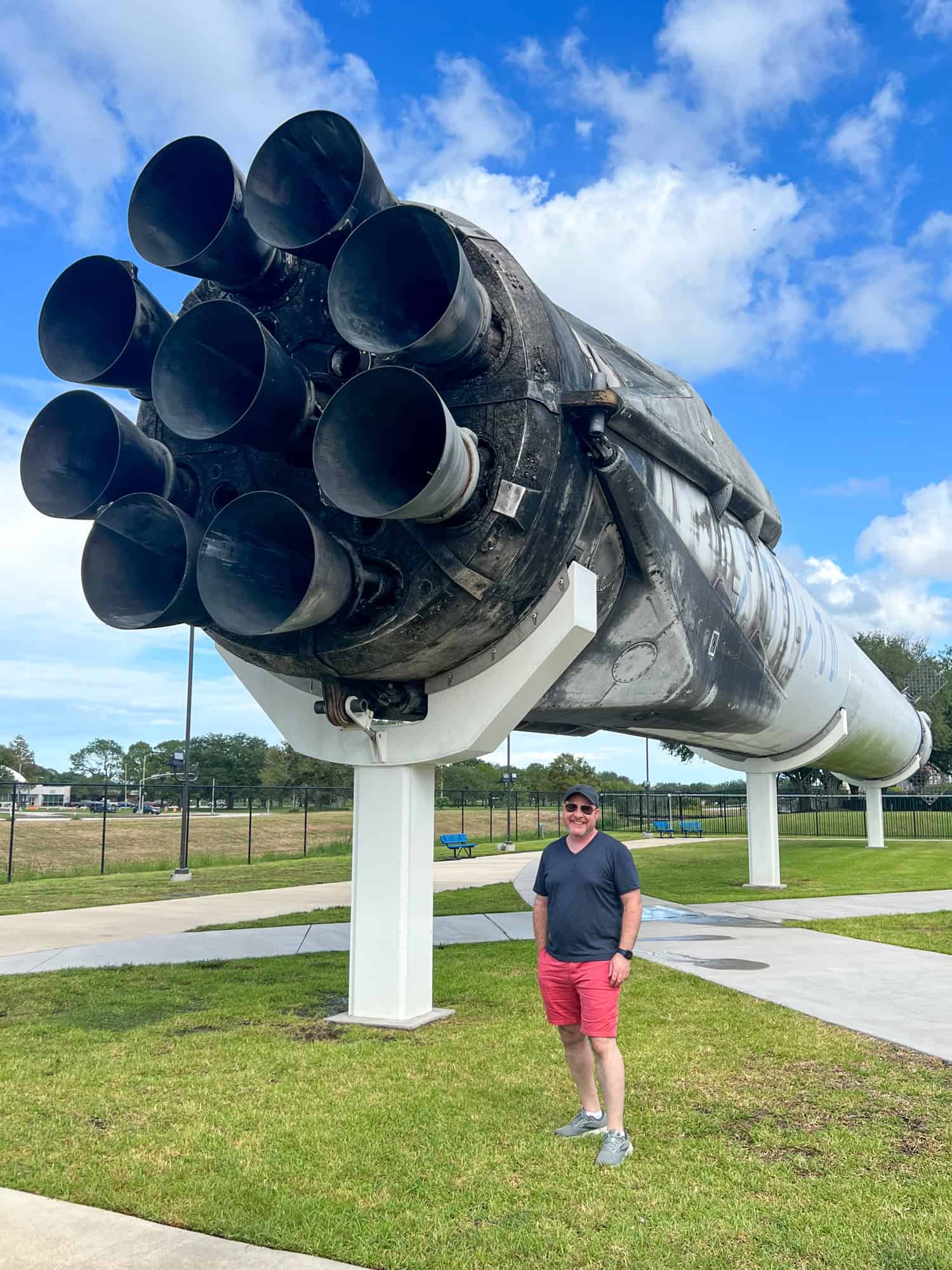 Houston, TX
This was also the first year I visited Houston, the fourth-largest city in the U.S. and home to the NASA Johnson Space Center.
I'd planned a weekend trip to Houston in March 2020, but unforeseen circumstances forced me to postpone that visit. It was nice to make up for lost time and to do so with Kel (also a space fan).
In addition to NASA, I saw many more museums on my two visits, including:
The Museum of Fine Arts
Cullen Sculpture Museum
Kinder Museum (modern art)
Menil Collection & Rothko Chapel
Houston Museum of Natural Science
I haven't written about Texas' biggest city for Go Backpacking yet, but I did produce stories on the best Houston restaurants and the Texas Renaissance Festival for Feastio.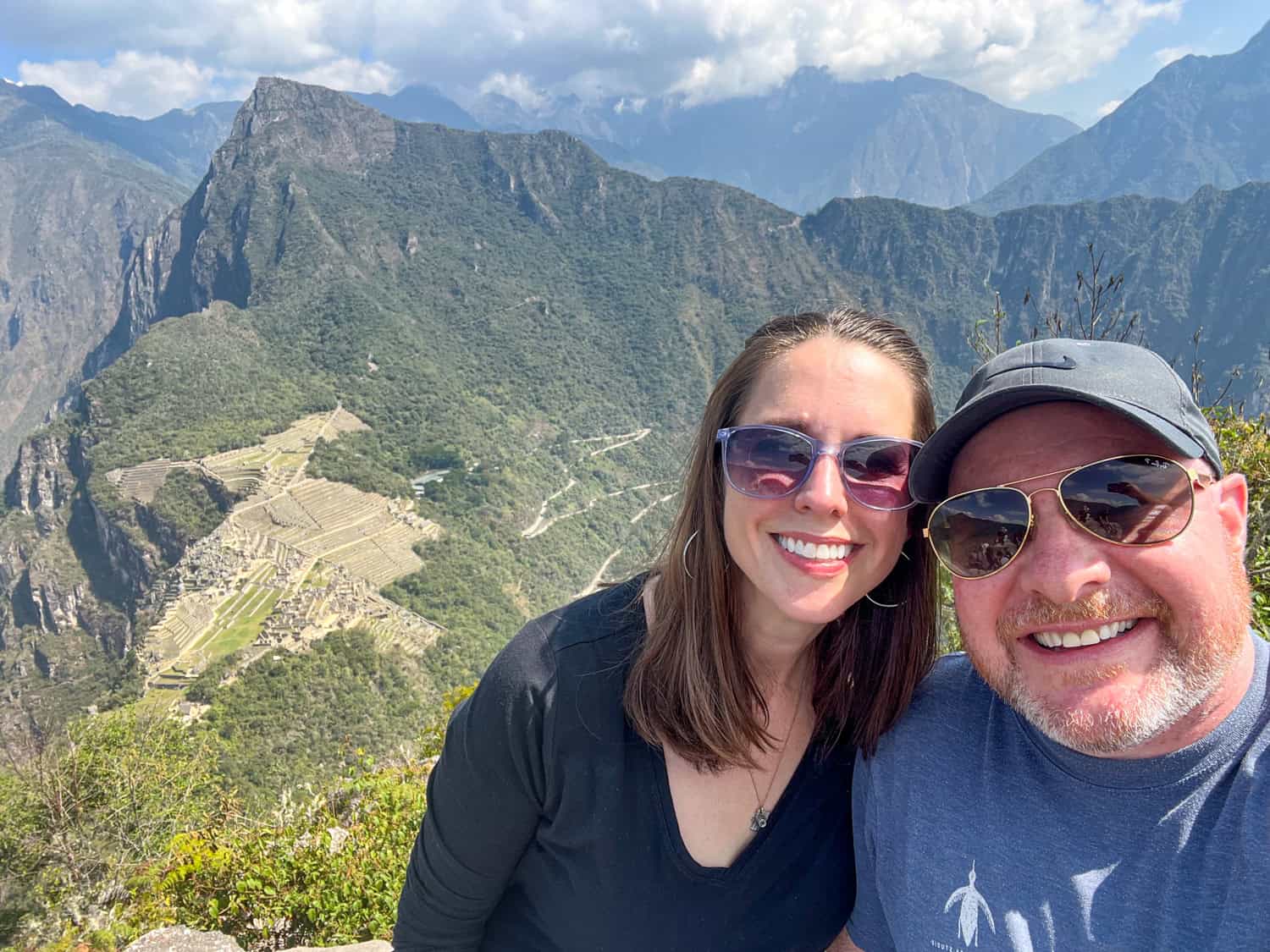 Peru
Late August brought our most exciting trip of the year, a one-week vacation to Machu Picchu.
This was my third trip to the Sacred Valley and Kel'sKel'st. Previously, I did the 4-day Salkantay trek to Machu Picchu and went on a G Adventures tour (I'd won in a drawing).
Planning an independent trip with a tight timeframe turned out to be more labor-intensive than I anticipated.
Planes, trains, and automobiles had to be booked and timed to line up perfectly. Entry to Machu Picchu is based on an assigned day and time, so there is no room for error.
Thankfully, everything went according to plan, and we had a terrific, albeit tiring, experience getting to Machu Picchu and climbing Huayna Picchu.
Afterward, we had a free day in Cusco to explore the historic center, a UNESCO World Heritage Site, take a cooking class, walk around the Saqsaywaman ruins, and tour the night sky at the Cusco Planetarium.
We also enjoyed a few delicious meals at two of the best restaurants in Lima, Central, and Mayta, which I wrote about for Feastio.
Read more about Peru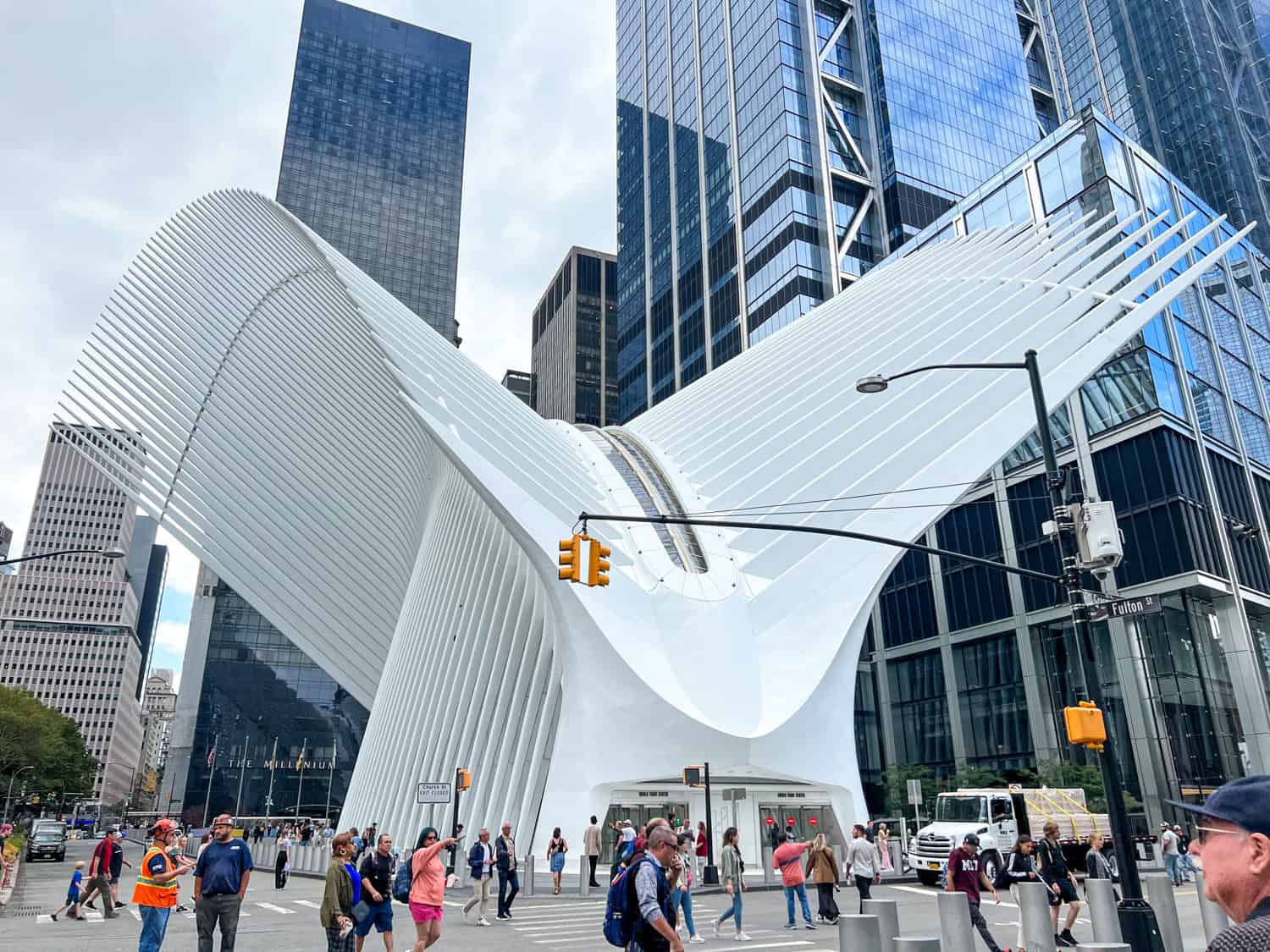 New York City
Within a week of returning home from Peru, I was on a plane to New York City to reunite with my dad and brother for some sightseeing and a Yankees game.
It'd been years since my dad, who grew up in the city, visited, and so there were lots of new and impressive things to see:
The view from One World Trade
9/11 Museum
Oculus
Vessel in Hudson Yards
View from Edge, a 100-story high observation deck
Little Island park
Yankee Stadium
We also ate lunch at Fraunces Tavern, the oldest bar in New York City (est. 1762), and I grabbed a Guinness on my own at White Horse Tavern, the second-oldest pub (est. 1880).
The White Horse was a favorite of famous writers, including Dylan Thomas, Jack Kerouac, and James Baldwin.
It was good to return to NYC for the first time since 2019, and I've already got a trip on my calendar for 2023.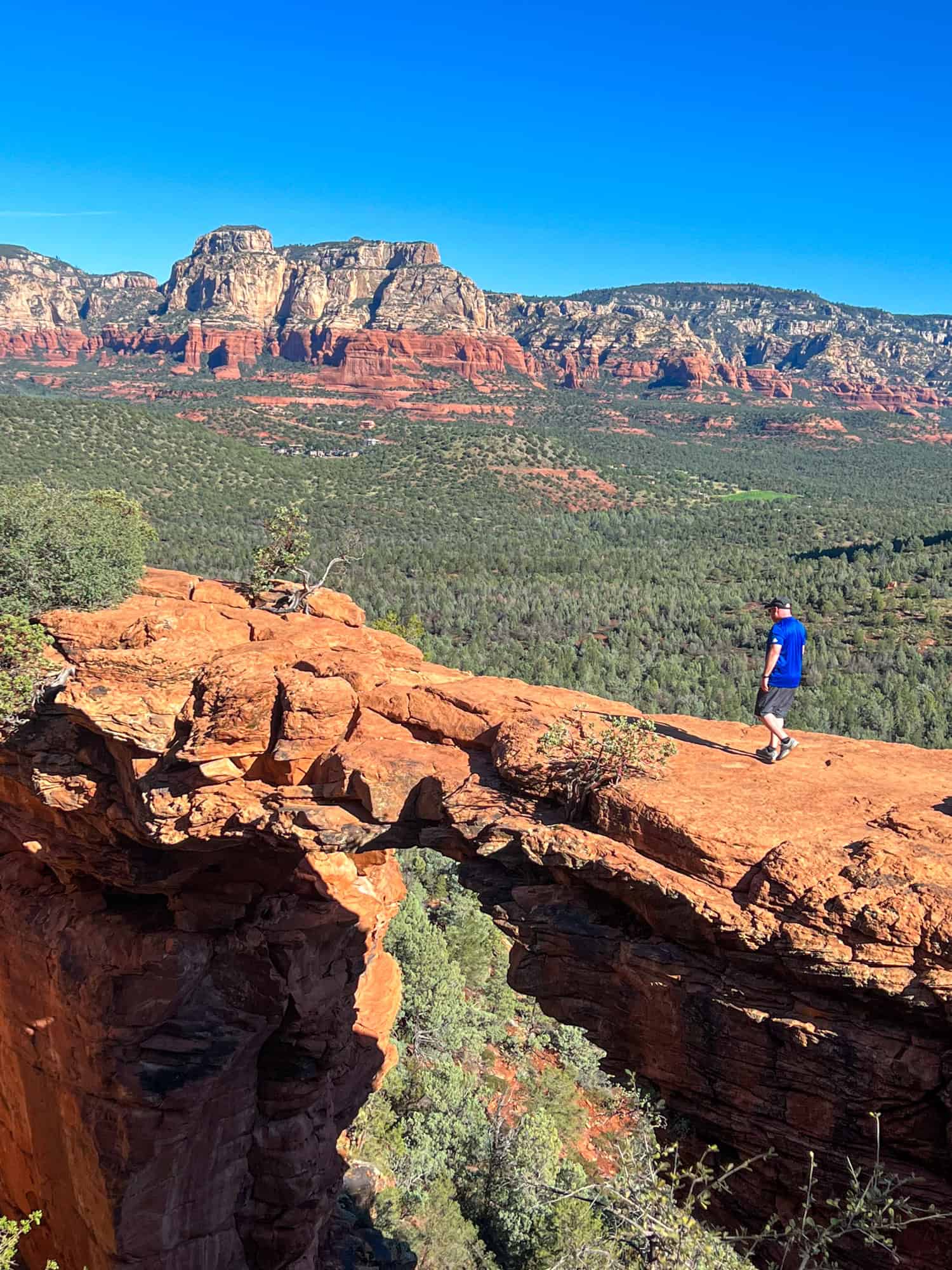 Sedona, AZ
I returned to Arizona for the first time in 35 years to spend my birthday weekend in Sedona with Kel.
We walked around Bell Rock, hiked to the Devil's Bridge at sunrise, and climbed Cathedral Rock.
My favorite birthday activity is a celebratory dinner. This year, that once-a-year meal was at Mariposa, a Latin-inspired grill with gorgeous views of the red rock canyons.
Read more about Arizona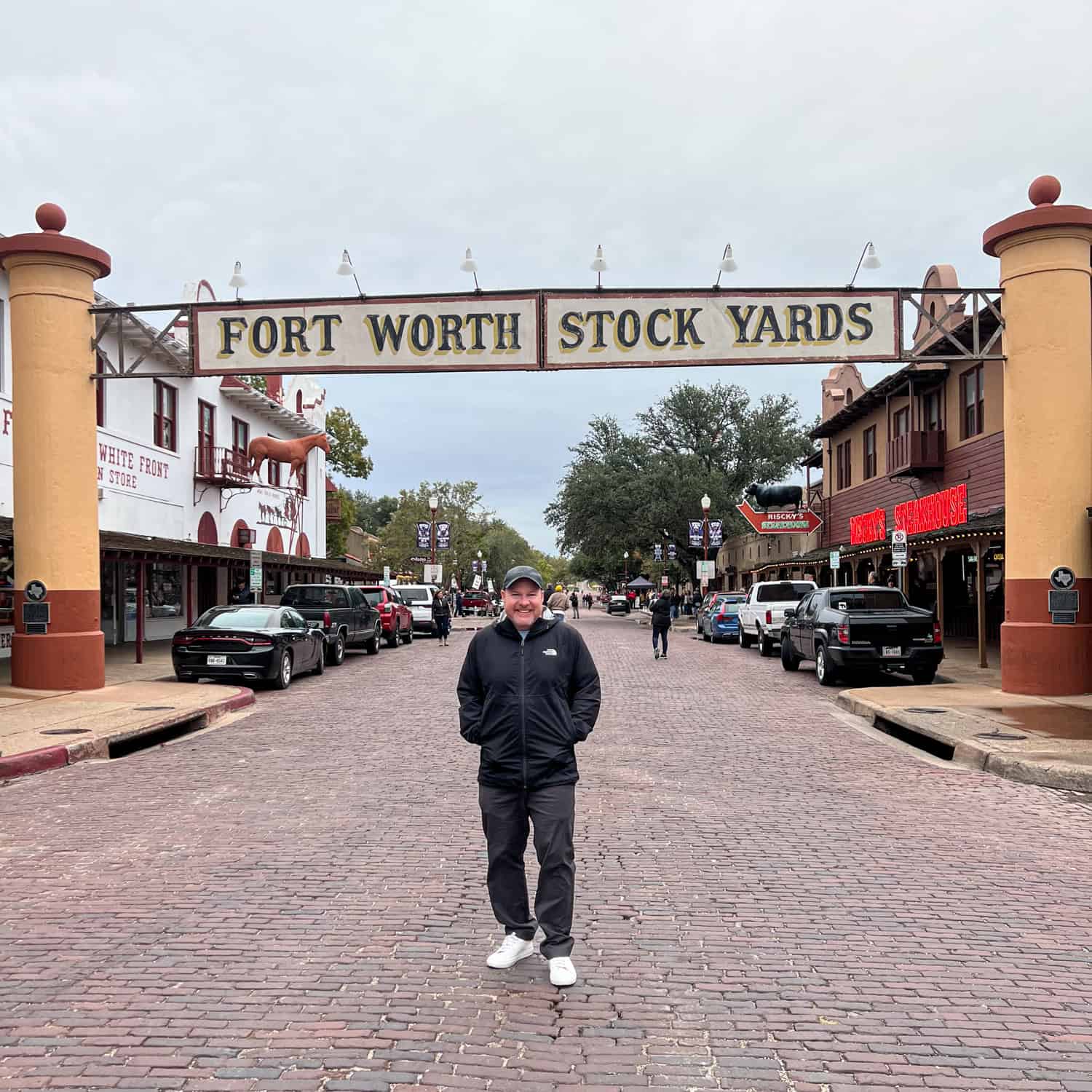 Fort Worth, TX
My last new destination of 2022 was Fort Worth, Texas, a medium-sized city within the Dallas metropolitan area (called the "Metroplex").
The historic Forth Worth Stockyards is a must-see site, and if you go at the right time, you can see some longhorn cattle walking down the street.
Afterward, I tried on a pair of buffalo leather cowboy boots in a shop and bought them. I wore my first pair of cowboy boots to dinner at Lonesome Dove, and then we walked over to Billy Bob's.
Walking inside the World's Largest Honky Tonk wearing the boots felt right, and I've had fun wearing them in Austin since then.
A few more city highlights included the Fort Worth Botanic Garden, Kimball Art Museum, Science Museum, and Modern Art Museum.
We also waited in line for three hours to try Goldee's BBQ, rated #1 in Texas by Texas Monthly Magazine.
Read more about Texas
Plans for 2023
My 2023 calendar is filling up quickly, a new experience given I don't typically plan more than a few months ahead.
The first big trip of the year is for a friend's wedding in Vietnam. We'll be spending a few weeks there as it's my first time and stopping briefly in Tokyo on the way home.
The spring sees me exploring new and familiar territory in Florida, New York City, Houston, and San Francisco.
I'm excited to have a conference in San Juan, Puerto Rico. Since I began salsa dancing in Medellin, I've wanted to visit this Caribbean island.
More road trips in Texas are a given, and there's plenty of room left for the unexpected!
Prior Annual Reviews
Dave is the Founder and Editor in Chief of Go Backpacking and Feastio. He's been to 66 countries and lived in Colombia and Peru. Read the full story of how he became a travel blogger.
Planning a trip? Go Backpacking recommends: